SOUTHERN OREGON MUSIC FESTIVAL. (Medford, Ore.) – Sept. 30-Oct. 2.
Fifteen bands will perform a total of 95 sets at five distinct venues, all within seven blocks in downtown Medford, Ore.—the birthplace of Ginger Rogers—in southwestern Oregon. Styles include jump jive, blues, doo wop, rockabilly, swing, zydeco, R&B, funk, and rock'n'roll and jazz. Performers include Dave Bennett & Memphis Speed Kings, Cornet Chop Suey, Bob Draga, Gator Nation, High Sierra JB, High Street, Carolyn Martin's Swing Band, Midiri Brothers, Oregon Coast Lab Band, Tom Rigney & Flambeau, Wally's Warehouse Waifs, The Young Bucs, and Twice as Good.
All-event passes cost $90 at the door, daily ticket prices range from $20 to $50; (866) 448-1948; somusicfest.org.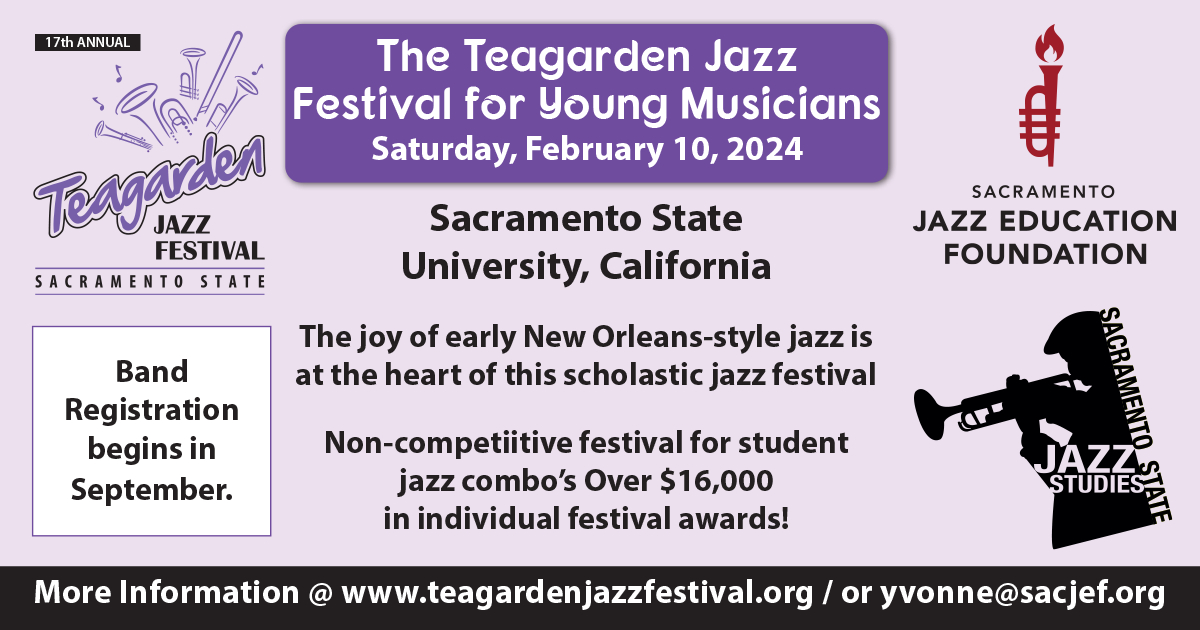 SUMMIT JAZZ 2016. (Aurora, Colo.) – Sept. 30-Oct. 1-2.
With roots going back to 1979, Summit Jazz has been carrying the torch for trad-jazz for nearly four decades. Because it's now staged at the Radisson Hotel Denver Southeast, located at 3155 S. Vaughn Way in Aurora, Colo., festival-goers find themselves within walking distance from Cherry Creek State Park and close to Kennedy Soccer Complex. This family-friendly hotel is close to Town Center at Aurora and Aurora History Museum. This year's lineup features the Jim Cullum Jazz Band, After Midnight, Howard Alden, Jeff Barnhart, Dan Barrett, Jim Buchmann, Josh Collazo, Josh Duffee, Jim Fryer, Duke Heitger, Dr. Dave Kosmyna, Ivory & Gold, Sam Rocha, Joe Smith & The Spicy Pickles, Rossano Sportiello, Summit Hot 7, Frank Tate, and Allan Vaché.
Four-session patron passes cost $215; admission to individual sessions range from $10 to $40; SummitJazz.org; (303) 670-3820. Juanita Frederickson.
OREGON COAST JAZZ PARTY. (Newport, Ore.) – Sept. 30-Oct. 2.
Oregon Coast Council for the Arts celebrates 13 years with the Oregon Coast Jazz Party this fall at the_Newport Performing Arts Center_and at the_Shilo Inn Suites Hotel, both located in the lovely town of Newport. The 13th annual jazz party on Oregon's central coastline features performances by Bruce Barth,_Graham Dechter,_Jeff Hamilton Trio,_Lewis Nash, Rebecca Kilgore,_Ken Peplowski,_Lynn Seaton,_Gary Hobbs, Grace Kelly, Tom Wakeling, Dave Tull, Terell Stafford, "Hammond Queen"_Akiko Tsuruga, and others, all coordinated by music director and flutist Holly Hofmann.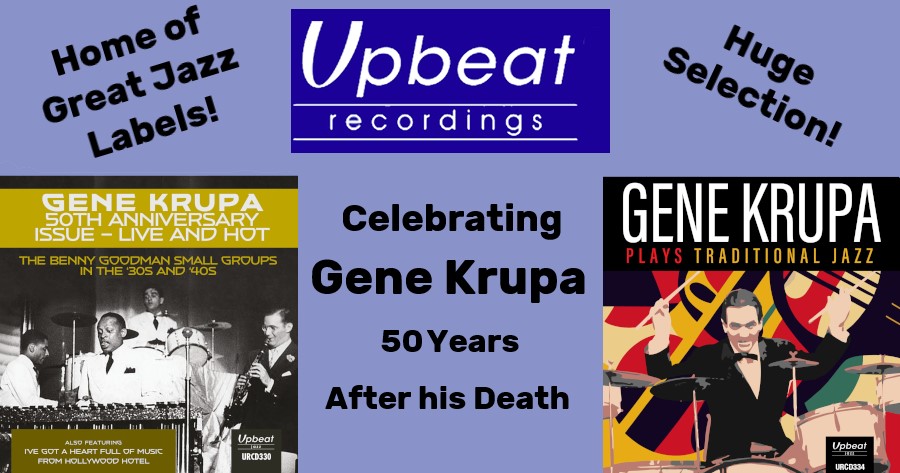 Jazz party patron levels are $250, $500 and $1,000; ticket prices for individual sessions range from $22 to $45; (541) 265-2787; oregoncoastjazzparty.org; [email protected].
AMELIA ISLAND JAZZ FESTIVAL. (Fernandina Beach, Fla.) Oct. 2-9.
Founded in 2001 by promoter Les DeMerle, this festival staged off the coast of northeastern Florida presents world-class jazz in styles including swing, Dixieland, big band and Latin. During the week-long event, music is performed by jazz greats as well as up-and-coming talent. Performances take place in several venues around Amelia Island including the OMNI Hotels & Resorts Amelia Island Plantation. This year's performers include Bria Skonberg, Houston Person, Les DeMerle, Trio Caliente, Bonnie Eisele, Al Waters, and the U.S. Navy Dixieland Brass Band.
Ticket prices range from $20 for jam sessions to $5 for prime concert seats; (904) 504-4772; ameliaislandjazzfestival.com.
JEFF & JOEL'S HOUSE PARTY. (Branford, Conn.) Oct. 8-10.
Jeff Barnhart and Joel Schiavone, two of the organizers of the Connecticut Jazz Festival, decided to collaborate and Jeff and Joel's House Party was born. After six spectacular events starting in 2012,_Jeff and Joel's House Party_is reconvening for a seventh round in October over Columbus Day weekend, at the Branford Elks Club, 158 South Montowese Street (Route 146), Branford, Conn._ These house parties are a memorable experience. These musicians do not normally play together and mix and match with each song. Just 80 tickets are sold for each session.
Friday Night Taste of the Weekend!_– 7:30-9:30 p.m., Oct. 7, $45 per person featuring_ the one and only Paris Washboard with Jeff Barnhart._Saturday and Sunday sessions $80 per person._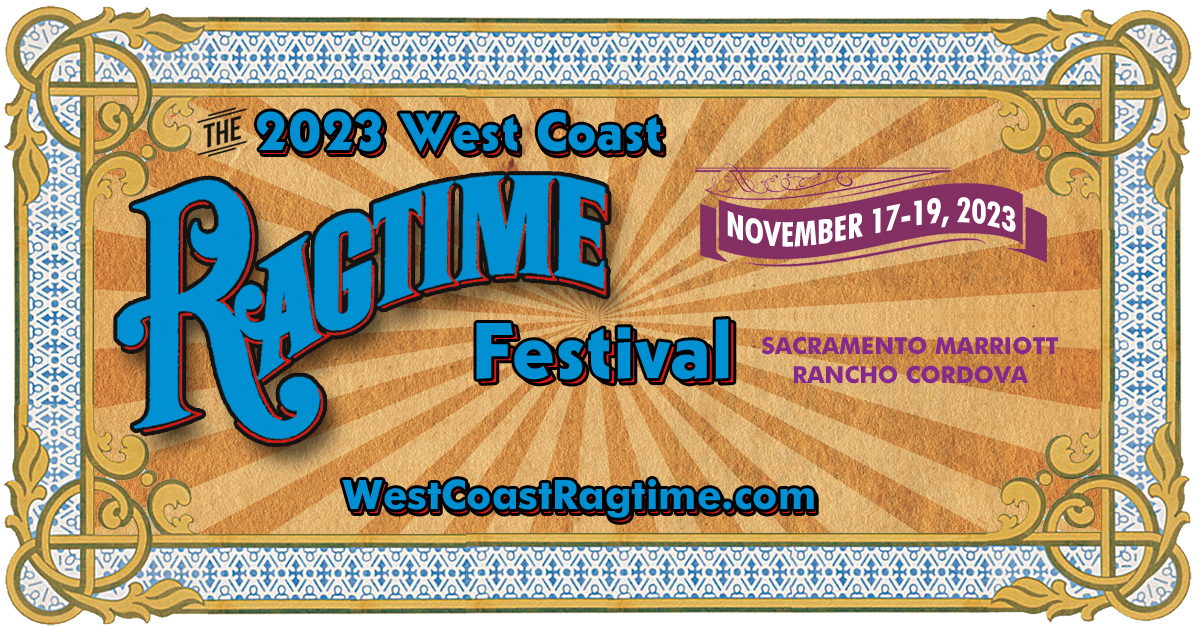 Three session $225 and Friday night $40; jeffandjoelshouseparty.com; (203) 208-1481.
SUN VALLEY JAZZ & MUSIC FESTIVAL. (Sun Valley, Idaho.) – Oct. 19-23.
The 27th annual Idaho event presents 40 bands in five days at venues including the Sun Valley Inn, the River Run Lodge, the Sun Valley Lodge, a local indoor ice rink with seating for 850, and the Sun Valley Opera House. If you need a break from the music, visitors can indulge in mountain biking, golfing, silent movies, fly-fishing and goat-watching. This year's entertainers include Paolo Alderighi, the Banjomaniacs, Jeff Barnhart, Gonzalo Bergara Quartet, Big Band Bashes, Black Swan Classic JB with Marilyn Keller, Blue Street JB, Boise Straight Ahead, Clarinet Clambake, John Cocuzzi Trio, Sherri Colby's Racket Makers, Danny Coots, Cornet Chop Suey, Bob Draga, Yve Evans, Joe Fos, Gator Nation, High Street, Brian Holland, Bruce Innis, Ivory & Gold, Kings of Swing, Jerry Krahn Quartet, Brady McKay, Pieter Meijers Quartet, Midiri Brothers Sextet, Jacob Miller & Bridge City Crooners, PBJ, Kyle Rowland Blues Band, Gary Ryan, Side Street Strutters with Meloney Collins, Joe Smith & The Spicy Pickles, Stephanie Trick, We Three, Yale Whiffenpoofs, Sun Valley Jazz Marching Band Salute.
Four-day all events badge, $110; day and evening passes range from $20 to $55; Oct. 18 Mardi Gras Party in the Limelight Room with music by Tom Rigney & Flambeau, Sherri Colby's New Orleans Racket Makers and Gator Nation, $25; (800) 686-3775 or (916) 929-8855; sunvalleyjazz.com.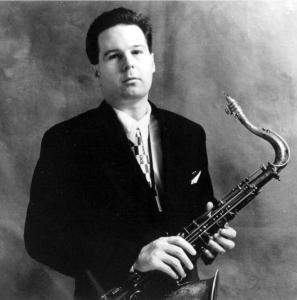 ROSWELL JAZZ FESTIVAL. (Roswell, N.M.) – Oct. 19-23.
The sounds of the Mississippi echo over the Pecos River when the 11th annual Roswell Jazz Festival begins during the week before the second weekend of October. The festival runs through the weekend with performances at several venues located within a few minutes' drive from the center of Roswell, New Mexico. More than 40 world-class musicians will gather for this fall's Roswell Jazz Fest including Guest of Honor Harry Allen, plus John Allred, Ehud Asherie, Allan Vaché, Dan Barrett, Joe Barriga, Dan Barta, John Cocuzzi, Roger Dickerson, Eddie Erickson, Joel Forbes, Michael Francis, Tardo Hammer, Willie Hernandez, Rebecca Kilgore, Ricky Malichi, Ed Metz Jr., Tony Monaco, Cecilia Noel, Frank Otero, Nicki Parrott, Ken Peplowski, Chuck Redd, Jon-Erik Kellso, Jason Roberts, Houston Person, Rossano Sportiello, Frank Tate, Raziel Tortow, Johnny Varro, and Erik Unsworth.
Preferred package costs $195; weekend package: $85; individual event ticket prices range from $15 to $35; jazz, food and drink at the exclusive VIP Party at the Anderson Museum of Contemporary Art for donors at the Gold Level of $500; (505) 359-4876; roswelljazzfestival.org.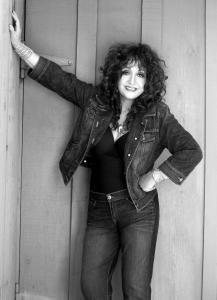 'RUBY' JUBILEE BY THE SEA. (Pismo Beach, Calif.) – Oct. 27-30.
Framed by rolling white sand dunes and green-leaved eucalyptus trees, Jubilee by the Sea is staged on California's Central Coast, just a few miles south of Morro Bay in San Luis Obispo County. Once known as "The Clam Capital of the World," Pismo Beach is now a bustling resort town of 8,000 inhabitants. Although clams are no longer harvested at Pismo Beach, the city remains proud of its seaside heritage. Every October since 1976, the Basin Street Regulars (also called the Central Coast Hot Jazz Society) have hosted this world-class traditional jazz festival. The music rings out for four days at multiple venues including the Pismo Beach Veteran's Memorial Building, in two tents at St. Anthony's Fair Ground, and on the beach at the Addie Street parking lot. Buses run continuously between venues where hardwood dance floors are maintained, and catered food is available for sale.
The 2016 lineup features Jeff Barnhart, Blue Street, Clam Chowder JB, Danny Coots, Cornet Chop Suey, the Creole Syncopators, Crescent Katz, Bob Draga, High Street, High Sierra, Ivory & Gold, Judith & the Jazz Krewe, Sonny Leyland Trio, Midiri Brothers, Maria Muldaur & Her Jazz Quintet, the Rag Bone Saints, Night Blooming Jazzmen, Pacific Swing, Sue Palmer's Motel Swing Orchestra, the Red Skunk Band, Tom Rigney & Flambeau, Royal Garden Swing Band, Larry Scala's Rhythm Jesters, Bob Schulz, Ulysses Jasz Band, We Three + 1, Dick Williams' Jammers, and Pat Yankee.
Patron: $500; Sponsor: $250; Three-day badge before Sept. 1: $95; Three-day badge after Sept. 1: $100; Thursday night We 3+1: $25; Thursday Night Mardi Gras with High Street: $25; Friday badge: $50; Saturday badge: $50; Sunday badge with gospel sets: $30; pismojazz.com; (805) 539-5696; (805) 937-8402.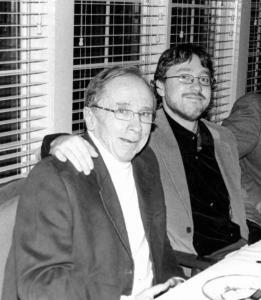 COLORADO SPRINGS JAZZ JARTY (Colorado Springs, Colo.) – Oct. 28-30.
The Friends of Colorado Springs Jazz have apparently figured out the formula for making their annual jazz party bigger and better in each succeeding year. Since taking over the remnants of the Broadmor Jazz Club in 2012, attendance each year has increased by double-digit figures. Executive Director Jean Feist, however, has to temper her enthusiasm for continuing this trend, acknowledging that the ballroom capacity at the Antlers Hotel in downtown Colorado Springs is 280 seats. "If we continue to grow, we'll have to find a new and larger venue, but that's the kind of problem that you like to have," she said. "We've always promoted that our party was smaller and more intimate than some of the larger festivals, and this has appealed to our fans," she continued. "They also take advantage of the many area attractions such as the Garden of the Gods with its red sandstone formations, Pike's Peak, the Air Force Academy and U.S. Olympic Training Center."
The party kicks off Thursday with a musicians' dinner at the Colorado Springs Country Club hosted by 15 sponsors. Cocktails and an evening concert mark the official start of the three-day event with afternoon and evening sessions Saturday and a 12:30 to 4:30 p.m. wrap-up Sunday. Saturday morning is devoted to master classes directed by Wayne Wilkinson, a former member of the Washington-based Airmen of Note and Air Force Academy Falconaires, which will bring students from six local high schools to the hotel for an opportunity to learn from the pros. The venerable Ed Polcer, who has served as the party's musical director, will be recognized as the "Honored Musician of 2016." Pianist Ehud Asherie is a first-time addition to the list of 12 familiar all-stars who will be performing along with three local musicians: vocalist Lila Mori, violinist David Siegel, and guitarist Stephan Doucette. The latter two will present a couple sets of gypsy jazz.
Patron badge prices range from $200 to $1,000; individual sessions cost $75, students $25; [email protected]; (719) 471-3124; csjazzparty.com. –L.S.
ARIZONA CLASSIC JAZZ FESTIVAL. (Chandler, Ariz.) – Nov. 3-6.
Staged at the classy Crowne Plaza San Marcos Golf Resort in Chandler, Ariz., the 27th annual festival features ample dance floors at four venues and offers jammers three sets at which to strut their stuff. The 2016 Classic Jazz Festival is dedicated to the memory of recording engineer Jack Miller, "The Man with the Golden Ear," who recorded festival performances for many years.
Performers include Howard Alden, B.A.D. Rhythm, Dave Bennett Quartet, Cocuzzi Courtet, Danny Coots, Cornet Chop Suey, 52nd Street JB, High Sierra JB, Brian Holland, Kandu, Nicki Parrott, Queen City JB, Dan Reed's Dixieland Hotshots, Diana Perez paying tribute to Billie Holiday, Slides & Strings, Sun City Stomperz, Wally's Warehouse Waifs, Wildcat Jazz, Wolverine JB, and three jam sessions.
All-event badge prices cost $100; (480) 620-3941; azclassicjazz.org. For Crowne Plaza info, call (480) 812-0900.
THE MIKE DURHAM CLASSIC JAZZ PARTY. (Newcastle upon Tyne, U.K.) – Nov. 4-6.
England swings like a pendulum do! The Mike Durham Classic Jazz Party will run from mid-day on Friday until late on Sunday evening at the Village Hotel, Newcastle upon Tyne, some 70 miles south of Scotland in northeast Great Britain. The concert takes place in a luxurious setting with assigned seating of eight to a table, and tables are rotated twice daily. The program explores jazz from its first 40 years, with special jam sessions in the Victory Pub in the wee small hours. This year's musicians include trumpeters Andy Schumm, Menno Daams, and Duke Heitger, reed players Lars Frank, Claus Jacobi, and Robert Fowler, trombonists Jim Fryer and Graham Hughes, pianists Keith Nichols and David Boeddinghaus, bassist Henry LaMaire and Malcom Sked, banjo/guitarist Spats Langham, drummers Josh Duffee and Nicholas Ball, bass saxist Frans Sjostrom, violinists Emma Fisk and Dawn Allen, and vocalists Janice Day and Mellow Baku. The Union Revival Kings are booked to host a pre-fest jam session at the hotel on the evening of Nov. 3.
Weekend passes cost $193.75; whitleybayjazzfest.org; email: [email protected].
TREME CREOLE GUMBO FESTIVAL. (New Orleans, La.) Nov 12–13.
Discover the difference between Creole and Cajun gumbos while listening to some of Louisiana's best musicians. The ninth annual Treme Creole Gumbo Festival is New Orleans' premier brass band showcase, the best place on earth to sample a dozen different styles of gumbo, and admission is free. Music rings out from 11 a.m. to 7 p.m., both days at Armstrong Park, 701 N. Rampart St., in New Orleans. This year's lineup includes the Rebirth Brass Band, the New Breed Brass Band, the Soul Brass Band and others. Gumbos served include dark roux chicken and sausage gumbo, Creole filé gumbo, seafood gumbo as well as po-boys, pecan pralines, and shrimp'n'grits. Food prices range from $3 for tastings to $12 for fried soft-shall crab po-boys.
Free admission; (504) 558-6100, ext. 203; jazzandheritage.org/treme-gumbo/. Marcia Bodie.
SUNCOAST JAZZ CLASSIC. (Clearwater Beach, Fla.) – Nov. 18-20.
This white-hot festival celebrates in 26th anniversary this November at the Sheraton and Marriott Sand Key resorts in Clearwater. Music will ring out all day and night care of bands such as Bill Allred's Classic JB with Jaimie Roberts, Dave Bennett Quartet, Climax JB, Betty Comora, Cornet Chop Suey, Fat Babies, Dr. Jim Gover, High Sierra, Hot Jazz Pie with Theresa Scarvadi, La Lucha with Whitney James, John Lamb, Midiri Brothers, Nate Najar, Ken Peplowski Quartet, Paulette Pepper, Alfonso Ponticelli & Swing Gitan, Bob Price, and the Swing Time Dancers. The festival will be preceded by a Nov. 16 performance of The Four Freshman at the Largo Cultural Center.
Four-day passes cost $175 or $225; three-day pass, $125; daily tickets cost $40 or $50; suncoastjazzclassic.com; (727) 248-9441.
WEST COAST RAGTIME FESTIVAL. (Rancho Cordova, Calif.) – Nov. 18-20.
The 30th annual fest will be staged at the Sacramento Marriott Rancho Cordova, 211 Point East Drive, some 15 miles east of Sacramento just minutes from The American River. But you won't have much time for rafting, paddle-boarding, and kayaking since the hotel's six ground-floor venues present live music nearly nonstop over three days. This fall's performers include Elliott Adams, Paolo Alderighi, Clint Baker, Tom Barnebey, Jeff Barnhart, Mimi Blais, The Bradshaws, Tom Brier, Danny Coots, Richard Dowling, Marty Eggers, Andrew Greene, Dale Hadley, Frederick Hodges, Brian Holland, Vincent Johnson, Max Keenlyside, Morten Gunnar Larsen, Carl Sonny Leyland, Frank LiVolsi, Jonathan Meredith, Larisa Migachyov, Max Morath, Ezequiel Pallejá, Will Perkins, John Reed-Torres, David Thomas Roberts, Jack Rummel, Sean Sharp, David Shepard, Patrick Skiffington, Adam Swanson, Virginia Tichenor, Stephanie Trick, and groups Big Mamma Sue & Fast Eddie, Ivory & Gold, Raspberry Jam Band, the Porcupines, Sullivan/Drivons, and the Pacific Coast Ragtime Orchestra. The fun begins on Nov. 17 at 7:30 p.m. with a free, no-host pre-festival warm-up with pianos provided.
All-events badges cost $95, $110 after Nov. 1; Fri-Sat badges $85; Sat-Sun $75; Sat $55; Sun $35; (866) 724-9273 or (916) 457-3324; westcoastragtime.com/.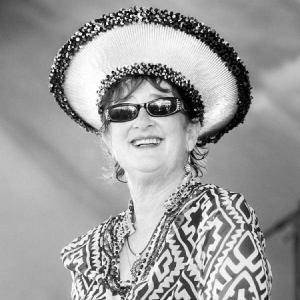 SAN DIEGO JAZZ FEST & SWING EXTRAVAGANZA. (San Diego, Calif.) – Nov. 23-27.
San Diego – The Plymouth of the West – swings in style over Thanksgiving week and weekend. The Town_&_Country Resort and Convention Center, 500 Hotel Circle North, serves as festival headquarters as continuous music enlivens seven different rooms. Entertainers include_Stephanie Trick, Paolo Alderighi, Katie Cavera and Chloe Feoranzo, Buck Creek JB, High Sierra JB,_ Cornet Chop Suey,_ Dave Bennett Quartet,_ Tom Rigney & Flambeau,_ Dave Stuckey and the Hot House Gang, Lakeshore Syncopators, High Society JB,_Memphis Speed Kings,_Night Blooming Jazzmen,_Uptown Lowdown JB,_ Sue Palmer and her Motel Swing Orchestra,_Yerba Buena Stompers with Ida Blue,_Grand Dominion JB,_ Titanic JB,_Jazz Jammers, Euphoria Brass Band, Heliotrope Ragtime Orchestra, Mission Bay High School Preservationists, Joe Smith & The Spicy Pickles, Champagne Dixie, Big Butter JB, Stephanie Trick and Paolo Alderighi, Tom Rigney & Flambeau, Katie Cavera, Champagne Dixie, Night-Blooming Jazzmen and the Buck Creek JB.
All-event badges: five-days $110; four-days $105; three-days $100; multi-day badge $5 discount is available with T&C reservation and if purchased before_Oct. 15. Daily badges available at the door; email: [email protected]; _website: sdjazzfest.org/; (619) 297-5277; (800) 772-8527 or (619) 291-7131.
TUSCON JAZZ FESTIVAL. (Tuscon, Ariz.) – Jan. 12-22, 2017.
Primarily, a downtown event with concerts at the historic Fox and Rialto theaters, the Tuscon Jazz Fest embraces a decidedly multi-cultural approach. A free outdoor Downtown Jazz Fiesta will be staged on Martin Luther King Jr. Day, Jan. 17, with two stages: one featuring local Latin jazz bands and the other featuring smaller jazz ensembles. Other festival acts include John Pizzarelli, George Benson, Kamasi Washington, Storm Large, Anat Cohen, Howard Alden, DeeDee Bridgewater Quartet, TJI Ellington Band, the Tuscon Jazz Orchestra with Lewis Nash, Tower of Power, Armen Donelian, Storm Large and the Bird & The Bee.
Tickets cost $45 for VIP seating and $35 for other seating; George Benson tickets cost $96 and $76; VIP tickets cost $339, and each VIP ticket includes one premium seat to all festival concerts from Jan. 16 to Jan. 22 including George Benson and Tower of Power, and exclusive VIP Party on Jan. 18. The festival's executive director is Yvonne Erwin, former stage manager at Harlem's Apollo Theater, a founder of the Primavera Jazz Fest, the world's longest-running women's jazz festival and producer of the first Jazz on the Border: The Mingus Project, a weeklong festival in Nogales Arizona and Sonora; tucsonjazzfestival.org; (520) 989-0720.
NORTH CAROLINA JAZZ FESTIVAL. (Wilmington, N.C.) Feb. 2-4.
The 37th annual festival will be staged at the Wilmington Hilton Riverside ballroom, 301 N. Water St., overlooking the Cape Fear River. This historic city boasts many interesting shops, art galleries, museums and restaurants, as well as a movie studio and nearby beaches. All evening concerts begin at 7:30 p.m. the Thursday Night Showcase on Feb. 2 focuses on "Styles of Jazz," with performances by Sea Pans from Tinidad, vocalist Nnenna Freelon, and Professor Cunningham's Traditional Jazz Jam.
Friday and Saturday evenings will feature 14 all-Star musicians in the traditional seven sets of six or seven players, each set with a different leader. These will be four-and-a-half-hour concerts. Saturday's Patron Brunch from 10:30 a.m. until 2 p.m. will showcase all of the festival's musicians culminating in an informal "jam" in which audience members who are musicians have the opportunity to play with the al-stars._Musicians include trumpeters Randy Reinhart and Bruce Harris, trombonists Jim Fryer and Dion Tucker, reed players Adrian Cunningham and Anita Thomas, Pianists Rossano Sportiello and Kevin Bales, bassists Herman Burney and Katie Thiroux, guitarist Nate Najar, violinist Jonathan Russell, drummers Marion Felder and Chuck Redd, who will double in vibes.
Three-day patron tickets cost $225, two-day tickets $200; Thursday only $40, Friday $60, Saturday $60; military $25; students $15; ncjazzfestival.com; (910) 793-1111.
JAZZ INSPIRED ON KIAWAH ISLAND. (Kiawah, S.C.) Feb. 6-8.
Kiawah Island is a 10,000 acres, residential-resort community 21 miles south of historic Charleston, S.C._ Kiawah Island features five golf courses including Ocean Course, the site of the 1991 Ryder Cup and the 2012 PGA Championship, and tennis, water fun and wildlife adventures abound._ Pianist/radio host Judy Carmichael and guitarist Chris Flory welcome pianist Mark Shane to the stage on Feb. 8, bassist/saxophonist Mike Karn on Feb. 7, and drummer Tom Melito on Feb. 8.
All concerts are free and open to the public but tickets are required. For tickets for Jazz Inspired from Kiawah Island, S.C., Call or email Stephanie Braswell: (843) 768-9166; [email protected]; East Beach Conference Center; Sanctuary Hotel: (800) 654-2924.
SOUNDS OF MARDI GRAS. (Fresno, Calif.) – Feb. 9-12.
The 33rd edition of this festive festival in Fresno kicks off at the Doubletree by Hilton with a Thursday evening pre-party. The schedule picks up Friday with a "Putting on the Ritz" Charleston-themed parade, followed by the annual coronation of the Festival King and Queen, and a hot-jazz Swing Dance.
Attendees can meet-and-greet musicians Saturday morning before the Parasol Parade and Masquerade Party and Costume Parade in the grand tradition of Mardi Gras. Things wrap up on Sunday with a Wind Down Dinner and Dance. Bands for 2017 include Grand Dominion JB, High Sierra JB, Midnight Rose, Bob Schulz's Frisco JB, Climax JB, Tom Rigney & Flambeau, Blue Street JB, Gino & The Lone Gunmen, Devil Mountain JB, Yosemite JB, the Zydeco Flames, Dick Williams' Jazz Sea Jammers, Doug Finke's Hot Cookies, Tom Hook & The Terriers, and guest artists Brady McKay and Ken Hall.
Three-day passes cost $105 before Dec. 16, or $110 thereafter; admission prices for individual events range from $20 to $55; day passes are free for those ages 29 and younger, but a free-entry coupon must be obtained;. (209) 534-1924. fresnodixie.com;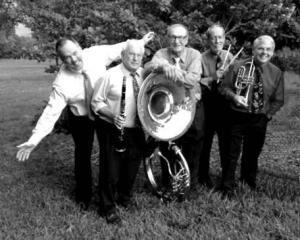 CENTRAL ILLINOIS JAZZ FESTIVAL. (Decatur, Ill.) – Feb. 10-12.
The Juvae Jazz Society presents the 42nd annual festival at the Decatur Conference Center and Hotel, 4191 US 36 West (Wyckles Road) in the city of Decatur, known far and wide as the Soybean Capital of the World and less famously as the birthplace of jazz singer June Christy and saxophonist Boots Randolph. Decatur is the county seat of Macon County, located smack dab in the center of the Prairie State about three hours south of Chicago. Featured guests for 2017 will be Marilyn Keller, Kathleen Miller and Robin Hopkins; the CIJF All-Stars – Jeff Barnhart, Danny Coots, Eddie Erickson, Russ Phillips, Ken Peplowski, Bobby Durham & Duke Heitger – and bands such as the Dave Bennett Quartet, Red Lehr's Powerhouse Five, Cornet Chop Suey, Dan Levinson's New Millenium Band with Molly Ryan, Dixie Daredevils, Millikin Jazz Lab Bands, Hot Jazz Pie, Gator Nation, and the Fat Babies JB. Music rings out Friday from 2 p.m. to midnight, Saturday 10 a.m. to 2 a.m., and Sunday 10 a.m. to 5 p.m. Swing dance sets are scheduled for Friday and Saturday evenings at Fountain Hall. A Jazz Gospel Service will be conducted at 10 a.m. Sunday featuring Red Lehr's Powerhouse Five with vocalist Marilyn Keller at Fountain Hall and is free and open to the public._
Admission prices range from $20 to $40; patron packages which include reserved seating at Holiday Hall events, cost $140 before Nov. 15, or $160 thereafter; (217) 546-6091 or (217) 454-2709; juvaejazz.com.
TRADITIONAL JAZZ YOUTH BAND FESTIVAL (Sacramento, Calif.) – Feb. 11, 2017.
Staged at Capistrano Hall at California State University, Sacramento a.k.a. Sacramento State, the TJYBF is cosponsored by the Sacramento Traditional Jazz Society Foundation and Sacramento State University Jazz Studies in cooperation with the Trad Jazz Educators Network. It is an all-day festival dedicated to the performance and teaching of traditional jazz open to 30 school bands, jazz-club sponsored bands and independent youth bands with combo bands performing non-competitively. Each ensemble receives onstage feedback and a lead-sheet clinic following its performance. Also included is an optional Friday-evening clinician-mentored jam session; Saturday jazz workshop; noon Jazz'n'Pizza jam session; evening showcase of encore performances and more than $4,000 in awards/scholarships; and closing concert featuring trumpeter Jon-Erik Kellso and the Clinicians Band. Kellso is the 2017 guest artist, aided by clinicians Katie Cavera, Bill Dendle, Bob Draga, Ron Jones, Joe and Paul Midiri, and Jason Wanner, who will also perform as the all-star Clinicians Band at the Sacramento Traditional Jazz Society's "Jazz Sunday" at Elks Lodge No. 6.
Festival tickets cost $10 in advance or $12 at the door. Contact ticket chairperson Kathy Becker at (916) 635-7224 or [email protected]. For festival info, call (916) 444-2004; email [email protected]; or visit sacjazzfoundation.org/tjybf/
SEASIDE JAZZ FESTIVAL. (Seaside, Ore.) – Feb. 23-26, 2017.
Formerly called the Oregon Dixieland Jubilee, the Seaside Jazz Festival takes place on the north coast of Oregon in a little town with a population of about 6,500. Seaside is perhaps best known for the stunning sunsets that can be witnessed from its 1.5-mile ocean-side promenade – "The Prom" – as it's known by the locals. The 34th annual jazz fest, organized and presented by the Lighthouse Jazz Society, is headquartered at the Seaside Civic and Convention Center. Concerts are staged at five featured venues, three at the Convention Center, one at Seaside Elks Lodge 1748, and one at the Best Western Ocean View Resort. All located in downtown Seaside, the venues are within easy walking distance of one another, and a free shuttle service will be running between them.
A special Thursday-night performance will kick things off with music by Dave Bennett & Memphis Speed Kings. The main festival starts on_Friday afternoon and runs until Sunday afternoon. Each band or performer plays multiple sets, moving between venues. These sets typically average an hour or so._Seaside's featured bands include the Blue Street JB, Bob Draga & Friends, Cornet Chop Suey, Black Swan JB, High Sierra JB, Ivory & Gold, Jacob Miller & The Bridge City Crooners, Tom Rigney & Flambeau, Bob Schulz's Frisco JB, the Roof Garden Jass Band and the Uptown Lowdown JB.
Festival badges cost $85 through Oct. 31, $90 between Nov. 1 and Feb. 1, 2017, and $95 at the door; three-day badges for students cost $15, and kids ages 14 and younger are admitted free if accompanied by a patying adult; daily badge prices range from $20 to $60. PO Box 813, Seaside, OR 97138. Information and credit card sales: (866) 345-6257, 9am-5pm M-F, or (503) 738-8585; jazzseaside.com._Lodging: Visitor's Bureau: 888-306-2326. Email: [email protected].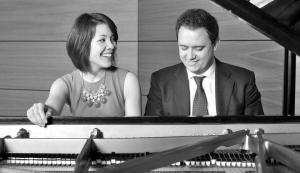 SAN DIEGO JAZZ PARTY (Del Mar, Calif.) – Feb. 24-26, 2017.
At 2:10 p.m. on Sunday, Feb. 26, Eddie Erickson will step center stage at the Del Mar Hilton and be introduced as the 2017 Jazz Legend to be so honored at the annual San Diego Jazz Party in Del Mar, Calif., 20 miles north of San Diego. Looking on among the 21 musicians performing during the weekend event will be three previous honorees: Ed Polcer and Butch Miles, both of whom took part in the first SDJP in 2005, and Rebecca Kilgore, the 2016 honoree. The genial Erickson is a virtuoso banjoist and guitarist, vocal stylist and entertaining showman and is considered one of the most affable and approachable musicians on the jazz circuit today. His first steady job was at the colorful Capone's Warehouse in Monterey, followed by two years at Disneyland and seven years at Disney World in Florida where he led the Riverboat Rascals. Most recently he has worked with the Rebecca Kilgore Quartet along with Dan Barrett and Joel Forbes. Over the years, he has shared his seasoned skills at youth camps and workshops which he calls "a very rewarding and important experience in helping to keep jazz alive."
Stride pianists Stephanie Trick and her husband Paolo Alderighi will make their first appearances at the party, and others due to perform are Howard Alden, Harry Allen, John Allred, Dan Barrett, John Cocuzzi, Jon-Erik Kellso, Ed Metz Jr., Nicki Parrott, Houston Person, Chuck Redd, Richard Simon, Rossano Sportiello, Dave Stone and Jason Wanner along with pianist-historian John Eaton who will present a special program on Sunday. This will be the first SDJP directed by Dan Reid, a retired real-estate developer and board member for the past seven years who has taken over from Dave Cooper, who has been in charge the past dozen years and who will continue on the board as treasurer.
All-events badges cost $240 and includes Friday free-bar cocktail party and Saturday jazz brunch; Friday-evening passes cost $80; Saturday passes range from $80 to $130; Sunday passes cost $80; reservations for single sessions accepted after Dec. 1; sandiegojazzparty.com; (619) 787-8792. –L.S.