This is The Festival Roundup as printed in our September 2016 issue, the most recent Roundup can be found HERE
HOT JAZZ JUBILEE. (Sacramento, Calif.) – Sept. 2-5.
Headquartered at the DoubleTree by Hilton Arden Arcade, 2001 Point West Way, in Sacramento, this festival kicks off at noon on Friday, Sept. 2 when The Ophir Prison Band leads a parade of festive ladies in flapper dresses, parasols, boas and beads. Performers at six different venues include the Au Bros., Bechet Fantasy Band, Blue Street, Shelley Burns, Brian Casserly, Kylie Castro, Randi Cee, John Cocuzzi, Danny Coots, Brian Holland, Crescent Katz, Bill Dendle, Bob Draga, Eddie Erickson, Yve Evans & Co., Fulton Street, Gator Nation, High Sierra JB, Ray Skelbred & The Cubs, Tom Hook & the Terriers, Midiri Brothers, Tom Morgan & The Emblems, New Orleans Racket Makers, Tom Rigney & Flambeau, Side Street Strutters, Sister Swing, the Smart Fellers, Claudette Stone, Vanna Turner, Bob Williams and Pat Yankee.
A four-day all-events badge costs $110, or $20 for students ages 12-21; individual day badge prices range from $20 to $55; hotjazzjubilee.com; (916) 813-7665.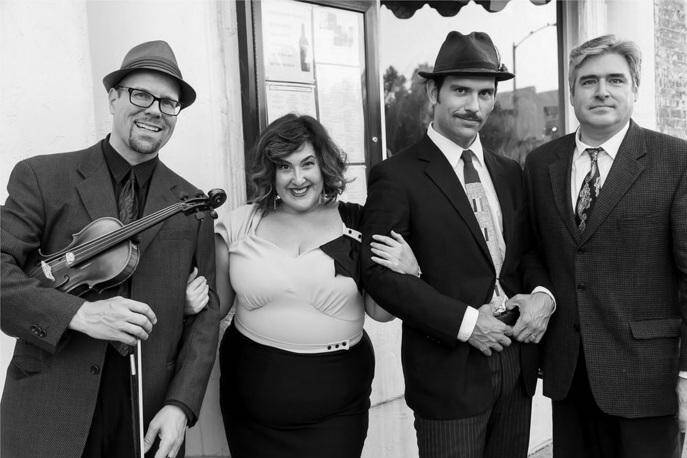 DETROIT JAZZ FESTIVAL. (Detroit, Mich.) – Sept. 2-5.
Now in its 34th year, this free-admission festival takes place over several city blocks in downtown Motown – from Hart Plaza to Campus Martius – with five stages and 100 acts over four days. It also offers educational activities for adults and children, fireworks, late-night jam sessions and opportunities to meet the artists. The Detroit Marriott at the Renaissance Center is the festival's official hotel. This year's lineup includes a handful of New Orleans acts including the Soul Rebels, Marcus Roberts and big bands such as Freddy Cole fronting the Detroit Jazz Fest Orchestra and the Chris Potter Underground Orchestra along with headliners Ron Carter, George Benson and Jimmy Heath.
Admission is free; (855) JAZZDET; Detroitjazzfest.com.
GATEWAY JAZZ FESTIVAL. (St. Louis, Mo.) – Sept. 4-5.
The fourth annual Sunday-and-Monday festival is hosted by the St. Louis Jazz Club at the DoubleTree by Hilton Hotel at Westport, 1973 Craigshire Road, Saint Louis. One of the club's stated goals is to improve quality of life in the Midwest by making traditional jazz an integral part of that life. To that end this fourth fest features a half-dozen swingin' acts, Cornet Chop Suey, the St. Louis Stompers, Miss Jubilee & The Humdingers, Pat Joyce with Scott Alberici, the Liberty Jazz Band and Michael Lacey's Dixie Swing Band.
Reserved seating: $125, all events: $80, individual sessions: $35; stlouisjazzclub.org; (314) 972-8298.
MIDWEST GYPSY SWING FEST. (Fitchburg, Wisc.) – Sept. 9-10.
The 14th annual Midwest Gypsy Swing Fest presents more than a half dozen Django-inspired bands staged on the grounds of a beautiful horse farm at 5927 Adams Road, in Fitchburg, just south of Madison, Wisc. Performances take place under a large tent, in a big barn and in front of flickering late-night campfires. This year's performers include Harmonious Wail, the Rhythm Future Quartet with Olli Sokelli and Jason Anick, Alfonso Ponticelli and Swing Gitan, the Russell Welch Hot Quartet, the Olivarez Trio, Ultra Faux and the Hot Club of Baltimore.
Tickets cost $25 each day; for reserved seating info, email [email protected]; mid-winter festival is scheduled for Feb. 10-11, 2017; midwestgypsyswingfest.com; (608) 658-6988.
GRUGELFEST 2016. (Toledo, Ohio.) – Sept. 9-11.
The Ralph Grugel Memorial Jazz Festival will be staged at the Park Inn by Radisson Hotel in downtown Toledo starting at 6 p.m. on Friday, Sept. 9. Five veteran jazz bands and world-class piano players will be featured on the two main stages. On Thursday, Sept. 8, a free pre-festival party at the Ye Olde Durty Burd Gastropub on St. Clair Street at Washington, starts at 8 p.m. with music by Ragtime Rick Grafing and the Chefs of Dixieland. Headliners include the Yerba Buena Stompers featuring Ida Blue, the New Orleans Nighthawks JB, Red Lehr's Powerhouse Five and Jon Seiger & The All-Stars. Toledo's Cakewalkin' Jass Band will return, special guest Duke Heitger is back on trumpet, and Kenan Leslie (Li'l Laundry) will perform a classic ragtime set in memory of Sister Jean.
Tickets for Grugelfest 2016 are on sale at the Huntington Center Box Office at (419) 321-5007, and at ticketmaster.com. Weekend passes will be available along with individual session tickets.
Tickets cost $45 per session or $130 for all three days, and $160 for VIP pass. Profits from Grugelfest 2016 will benefit the Dyslexia Education Training Center of Northwest Ohio (formerly the 32° Masonic Learning Center for Children); grugelfest.com; (419) 389-0956.
PENTASTIC HOT JAZZ FESTIVAL. (Penticton, B.C., Canada.) – Sept. 9-11.
The 20th anniversary Pentastic Fest – the pride of British Columbia! – will feature Dave Bennett & Memphis Speed Kings, Gonzalo Bergera Quartet, Black Swan Classic JB, Lance Buller, Cornet Chop Suey, Draga's Dragons, Gator Nation, Tom Hook, Le Dixieland, the Rossi Gang and Tom Rigney & Flambeau, as well as special events celebrating the 20th anniversary. Of the festival's five fine venues, four feature ample dance floors, and all are within walking distance.
Tickets cost $60 Friday, $75 Saturday and $55 Sunday, or $110 for all three days; pentasticjazz.com; (250) 770-3494.
CLEVELAND CLASSIC JAZZ PARTY. (Cleveland, Ohio.) – Sept. 15-18.
Presented by the Allegheny Jazz Society at the Intercontinental Hotel in Cleveland, the third annual party showcases Howard Alden, Harry Allen, Bill Allred, Ehud Asherie, Dan Barrett, Dan Block, Jon Burr, James Dapogny, Faux Frenchmen, Mike Greensill, Marty Grosz, Duke Heitger, Jon-Erik Kellso, Rebecca Kilgore, Dan Levinson, Kerry Lewis, Ricky Malichi, Randy Reinhart, Scott Robinson, Pete Siers, Hal Smith, Rossano Sportiello, Andy Stein, Frank Tate, Wesla Whitfield and historian Phil Atteberry.
Ticket prices range from $50 per session to $310 for full-four-day admission. One free student ticket is available with each paid ticket to any session; (216) 956-0886; alleghenyjazz.org.
MONTEREY JAZZ FESTIVAL. (Monterey, Calif.) – Sept. 16-18.
The 59th annual Monterey Jazz Festival will take place in mid-September on the 20-acre, oak-studded Monterey County Fairgrounds, at 2000 Fairground Road in marvelous Monterey, Calif.
Performances will include a Tribute to Quincy Jones,_Wayne Shorter Quartet,_Pat Metheny,_Branford Marsalis Quartet with Kurt Elling,_Gregory Porter,_The Bad Plus with Joshua Redman,_Terri Lyne Carrington's Mosaic Project,_Kamasi Washington,_Maceo Parker,_Cory Henry,_Richard Bona,_Cécile McLorin Salvant,_Davina and the Vagabonds_and others.
Three-day arena and grounds ticket package prices range from $310 to $350; full weekend grounds packages cost $137 for adults or $52 for youth ages 3 to 18; single day tickets range from $22 to $154; montereyjazzfestival.org;_(888) 248-6499.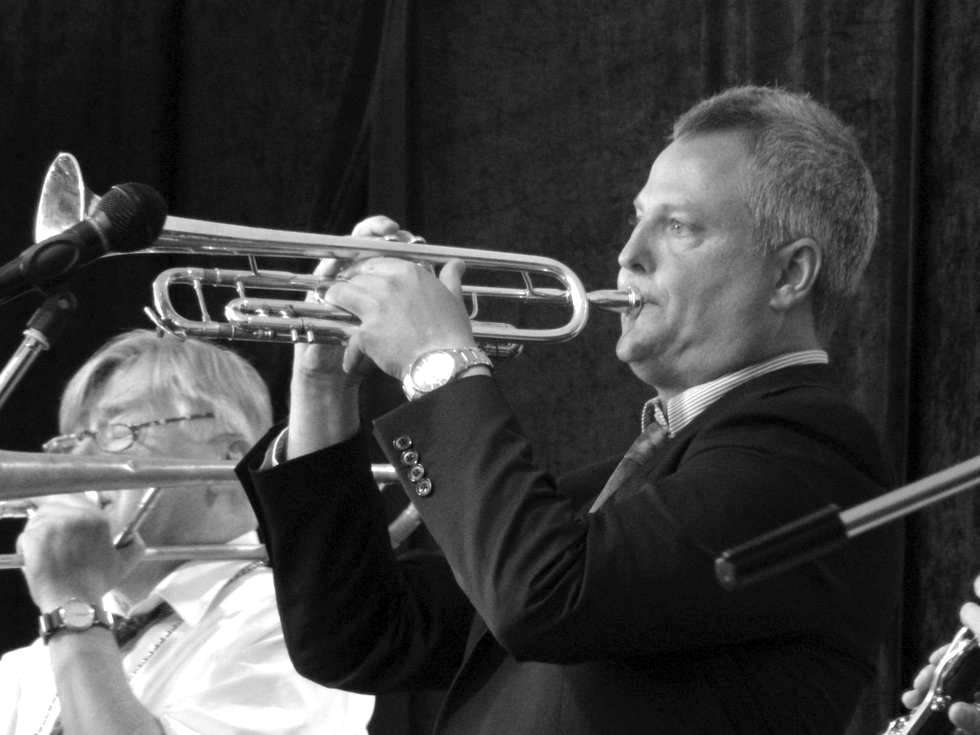 STEAMBOAT STOMP. (New Orleans, La.) – Sept. 23-25.
The New Orleans Steamboat Company kicks off of the fourth annual Steamboat Stomp Music Festival on Friday, Sept. 23 in old New Orleans. The three-day program will feature some of the world's finest musicians performing New Orleans-style jazz on the SS. Natchez, the last authentic steamboat on the Mississippi._"The Steamboat Stomp emphasizes the historical and cultural significance of jazz on the Mississippi River through a weekend of live performances in local venues," said Duke Heitger, leader of Duke Heitger & The Steamboat Stompers. The Stomp opens in the French Quarter with a Friday-night concert followed by Saturday afternoon festivities, a Natchez Dinner Jazz Cruise on Saturday night and a Jazz Brunch cruise on Sunday. The lineup for 2016 includes the Yerba Buena Stompers with Ida Blue, the Dukes of Dixieland, Banu Gibson, Duke Heitger's Steamboat Stompers, Tim Laughlin, Tuba Skinny and Kris Tokarski.
Weekend packages are available for $225. Patron-level and sponsor packages are also available starting at $300. Tickets to individual events will be available in the summer; (504) 586-8777; steamboatstompneworleans.com; [email protected]
CENTRAL PENNSYLVANIA RAGTIME AND AMERICAN MUSIC FESTIVAL. (Orbisonia/ Rockhill Furnace, Pa.) – Sept. 23-25.
These two tiny towns – Orbisonia and Rockhill, each with populations of less than 500 – were forever united by the East Broad Top Railroad and Coal Company. The railroad, constructed in 1873, ceased operation in 1956, but it continues to a source of pride in Huntington County. In the railroad's early days, ragtime was the popular music of the day, and this festival celebrates that exciting musical style. This year's headliners will be Danny Coots, Frederick Hodges, Brian Holland, Daniel Souvigny, and Bryan and Yuko Eguchi Wright, along with special guests Tom Alvord, Angelina and Ashley Leyva and Steve Standiford. A Ragtime Free-for-All is set for 11:30 a.m. to 1:30 p.m. Saturday at the Rockhill Trolley Museum Pavilion, in Rockhill Furnace, while evening and afternoon concerts will take place at Orbisonia Presbyterian Church, and a Sunday-morning ragtime service is scheduled at St. Luke's Lutheran Church. David Brightbill is the festival director.
All-event tickets cost $125; Saturday only $75; Friday evening or Saturday afternoon only
$30; Saturday evening concert and dinner $45; Sunday concert and picnic $40; ragtime after hours Friday evening $10.
Telephone (814) 447-3984; rockhillragtime.org/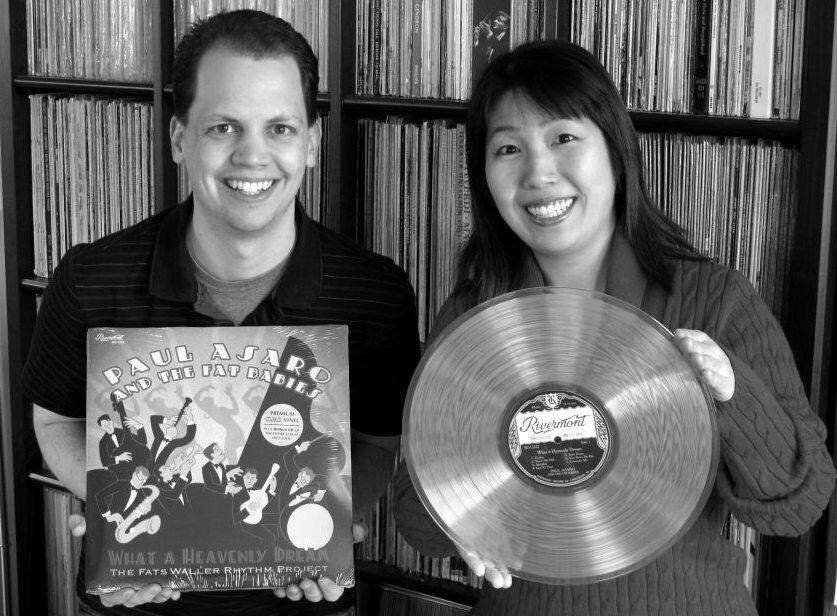 SOUTHERN OREGON MUSIC FESTIVAL. (Medford, Ore.) – Sept. 30-Oct. 2.
Fifteen bands will perform a total of 95 sets of danceable music at five distinct venues, all within seven blocks in downtown Medford, Ore. – the birthplace of Ginger Rogers – in southwestern Oregon. More than 100 hours of musical entertainment, from jump jive, blues, doo wop, rockabilly, swing, zydeco, R&B, funk, and rock'n'roll and jazz of all styles are performed by the nation's top festival bands including Dave Bennett & Memphis Speed Kings, Cornet Chop Suey, Bob Draga, Gator Nation, High Sierra JB, High Street, Carolyn Martin's Swing Band, Midiri Brothers, Oregon Coast Lab Band, Tom Rigney & Flambeau, Wally's Warehouse Waifs, The Young Bucs and Twice as Good.
All-event passes cost $80 through Sept. 25, $90 at door, daily ticket prices range from $20 to $50; (866) 448-1948; somusicfest.org.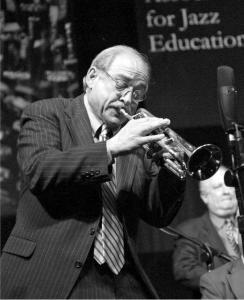 SUMMIT JAZZ 2016. (Aurora, Colo.) – Sept. 30-Oct. 1-2.
With ro ots going back to 1979, Summit Jazz has been carrying the torch for trad-jazz for nearly four decades. Because it's now staged at the Radisson Hotel Denver Southeast, located at 3155 S. Vaughn Way in Aurora, Colo., festival-goers find themselves within walking distance from Cherry Creek State Park and close to Kennedy Soccer Complex. This family-friendly hotel is close to Town Center at Aurora and Aurora History Museum. This year's lineup features the Jim Cullum Jazz Band, After Midnight, Howard Alden, Jeff Barnhart, Dan Barrett, Jim Buchmann, Josh Collazo, Josh Duffee, Jim Fryer, Duke Heitger, David Kosmyna, Ivory & Gold, Dave Kosmyma, Sam Rocha, Joe Smith & The Spicy Pickles, Rossano Sportiello, Summit Hot 7, Frank Tate, Allan Vache.
Four-session patron passes cost $215; admission to individual sessions range from $10 to $40; SummitJazz.org; (303) 670-3820. Juanita Frederickson.
OREGON COAST JAZZ PARTY. (Newport, Ore.) – Sept. 30-Oct. 2.
Oregon Coast Council for the Arts celebrates 13 years with the Oregon Coast Jazz Party this fall at the_Newport Performing Arts Center_and at the_Shilo Inn Suites Hotel, both located in the lovely town of Newport. The 13th annual jazz party on Oregon's central coastline features performances by Bruce Barth,_Graham Dechter,_Jeff Hamilton Trio,_Lewis Nash, Rebecca Kilgore,_Ken Peplowski,_Lynn Seaton,_Gary Hobbs, Tom Wakeling, Dave Tull, Terell Stafford, "Hammond Queen"_Akiko Tsuruga_and others, all coordinated by the music director, flutist Holly Hofmann.
Jazz party patron levels are $250, $500 and $1,000; ticket prices ticket prices for individual sessions range from $22 to $45; (541) 265-2787; oregoncoastjazzparty.org; email: [email protected]
AMELIA ISLAND JAZZ FESTIVAL. (Fernandina Beach, Fla.) Oct. 2-9.
Founded in 2001 by promoter Les DeMerle, this festival staged off the coast of northeastern Florida presents world-class jazz in styles including swing, Dixieland, big band and Latin. During the week-long festival, music is performed by jazz greats as well as up-and-coming young talent. Performances take place in several venues around Amelia Island including the OMNI Hotels & Resorts Amelia Island Plantation. This year's performers include Bria Skonberg, Houston Person, Les DeMerle, Trio Caliente, Bonnie Eisele, Al Waters and the U.S. Navy Dixieland Brass Band.
Ticket prices range from $20 for jam sessions to $5 for prime concert seats; (904) 504-4772; ameliaislandjazzfestival.com.
JEFF & JOEL'S HOUSE PARTY. (Branford, Conn.) Oct. 8-10.
Jeff Barnhart and Joel Schiavone, two of the organizers of the Connecticut Jazz Festival, decided to collaborate and Jeff and Joel's House Party was born. After six spectacular events starting in 2012,_Jeff and Joel's House Party_is reconvening for a seventh round in October over Columbus Day weekend, at the Branford Elks Club, 158 South Montowese Street (Route 146), Branford, Conn._ These house parties are a memorable experience. These musicians do not normally play together and mix and match with each song. Just 80 tickets are sold for each session.
Friday Night Taste of the Weekend!_– 7:30-9:30 p.m., Oct. 7, $45 per person featuring_ the one and only Paris Washboard with Jeff Barnhart._Saturday and Sunday sessions $80 per person._
Three session $225 and Friday night $40; jeffandjoelshouseparty.com; (203) 208-1481.
SUN VALLEY JAZZ & MUSIC FESTIVAL. (Sun Valley, Idaho.) – Oct. 19-23.
The 27th annual Idaho event promises 40 bands in five days. Venues include the Sun Valley Inn, the River Run Lodge, the Sun Valley Lodge, a local indoor ice rink with seating for 850, and the Sun Valley Opera House. If you need a break from the music, visitors can indulge in mountain biking, golfing, silent movies, fly-fishing and goat-watching. This year's entertainers include Paolo Alderighi, the Banjomanacs, Jeff Barnhart, Gonzalo Bergara Quartet, Big Band Bashes, Black Swan Classic JB with Marilyn Keller, Blue Street JB, Boise Straight Ahead, Clarinet Clambake, John Cocuzzi Trio, Sherri Colby's Racket Makers, Danny Coots, Cornet Chop Suey, Bob Draga, Yve Evans, Joe Fos, Gator Nation, High Street, Brian Holland, Bruce Innis, Ivory & Gold, Kings of Swing, Jerry Krahn Quartet, Brady McKay, Pieter Meijers Quartet, Midiri Brothers Sextet, Jacob Miller & Bridge City Crooners, PBJ, Kyle Rowland Blues Band, Gary Ryan, Side Street Strutters with Meloney Collins, Joe Smith & The Spicy Pickles, Stephanie Trick, We Three, Yale Whiffenpoofs, Sun Valley Jazz Marching Band Salute.
Four-day all events badge, $110; day and evening passes range from $20 to $55; Oct. 18 Mardi Gras Party in the Limelight Room with music by Tom Rigney & Flambeau, Sherri Colby' New Orleans Racket Makers and Gator Nation, $25; (800) 686-3775 or (916) 929-8855; sunvalleyjazz.com.
ROSWELL JAZZ FESTIVAL. (Roswell, N.M.) – Oct. 20-23.
The sounds of the Mississippi echo over the Pecos River when the 11th annual Roswell Jazz Festival begins during the week before the second weekend of October. The festival runs through the weekend with performances at several venues located within a few minutes' drive from the center of Roswell, New Mexico. More than 40 world-class musicians will gather for this fall's Roswell Jazz Fest including Harry Allen, John Allred, Ehud Asherie, Dan Barrett, Joe Barriga, Dan Barta, John Cocuzzi, Roger Dickerson, Eddie Erickson, Joel Forbes, Michael Francis, Tardo Hammer, Willie Hernandez, Rebecca Kilgore, Ricky Malichi, Ed Metz Jr., Tony Monaco, Cecilia Noel, Frank Otero, Nicki Parrott, Ken Peplowski, Chuck Redd, Jason Roberts, Rossano Sportiello, Frank Tate, Raziel Tortow and Erik Unsworth.
Preferred package costs $195; weekend package: $85; individual event ticket prices range from $15 to $35; jazz, food and drink at the exclusive VIP Party at the Anderson Museum of Contemporary Art for donors at the Gold Level of $500; (505) 359-4876; roswelljazzfestival.org.
'RUBY' JUBILEE BY THE SEA. (Pismo Beach, Calif.) – Oct. 27-30.
Framed by rolling white sand dunes and green-leaved eucalyptus trees, Jubilee by the Sea is staged on California's Central Coast, just a few miles south of Morro Bay in San Luis Obispo County. Once known as "The Clam Capital of the World," Pismo Beach is now a bustling resort town of 8,000 inhabitants. Although clams are no longer harvested at Pismo Beach, the city remains proud of its seaside heritage. Every October since 1976, the Basin Street Regulars (also called the Central Coast Hot Jazz Society) have hosted this world-class traditional jazz festival. The music rings out for four days at multiple venues including the Pismo Beach Veteran's Memorial Building, in two tents at St. Anthony's Fair Ground, and on the beach at the Addie Street parking lot. Buses run continuously between venues where hardwood dance floors are maintained, and catered food is available for sale. The 2016 lineup features Jeff Barnhart, Blue Street, Clam Chowder JB, Danny Coots, Cornet Chop Suey, the Creole Syncopators, Crescent Katz, Bob Draga, High Street, High Sierra, Ivory & Gold, Judith & the Jazz Krewe, Sonny Leyland Trio, Midiri Brothers, Maria Muldaur & Her Jazz Quintet, the Rag Bone Saints, Night Blooming Jazzmen, Pacific Swing, Sue Palmer's Motel Band, the Red Skunk Band, Tom Rigney & Flambeau, Royal Garden Swing Band, Larry Scala's Rhythm Jesters, Bob Schulz, Ulysses Jasz Band, We Three + 1, Dick Williams Jammers, Pat Yankee, plus bands from Dos Pueblo HS, Cal Poly, Hancock College and the Cuesta Jazz Ensemble.
Patron: $500; Sponsor: $250; Three-day badge before Sept. 1: $95; Three-day badge after Sept. 1: $100; Thursday night We 3+1: $25; Thursday Night Mardi Gras with High Street: $25; Friday badge: $50;* Saturday badge: $50; Sunday badge with gospel sets: $30; pismojazz.com; (805) 539-5696; (805) 937-8402.
COLORADO SPRINGS JAZZ PARTY. (Colorado Springs, Colo.) Oct. 28-30.
America's music comes to America's Mountain as the Friends of Colorado Springs Jazz present the fourth annual Colorado Springs Jazz Party at Antlers Hilton Hotel, 4 S. Cascade Ave., in the shadow of Pike's Peak. One of the key components of the Jazz Party is the master's program open to high-school students focusing on jazz when professional musicians work with the teenagers for two hours. The party features four fabulous sessions – three on Saturday and one on Sunday afternoon – after opening with a cocktail reception on Friday. Performers include_Harry Allen, saxophone; Bill Allred, trombone; Ehud Asherie, piano; Dan Barrett, trombone; John Cocuzzi, piano and vibes; Adrian Cunningham, clarinet; Rebecca Kilgore, vocal; Eddie Metz Jr., drums; Richard Moten, bass; Nicki Parrott, bass and vocal; Ben Polcer, trumpet; Ed Polcer, cornet; Chuck Redd, drums and vibes; Wayne Wilkinson, guitar; Sunday: David Siegel, violin; Lila Mori, vocal; and Stephan Doucette, guitar.
Prices for patron badges range from $200 to $1,000; individual sessions cost $75, students $25; [email protected]; (719) 471-3124; csjazzparty.com.
ARIZONA CLASSIC JAZZ FESTIVAL. (Chandler, Ariz.) – Nov. 3-6.
Staged at the classy Crowne Plaza San Marcos Golf Resort in Chandler, Ariz., the 27th annual festival features ample dance floors at four venues and offers jammers three sets at which to strut their stuff. The 2016 Classic Jazz Festival is dedicated to the memory of recording engineer Jack Miller, "The Man with the Golden Ear," who recorded festival performances for many years.
Performers include Howard Alden, B.A.D. Rhythm, Dave Bennett Quartet, Cocuzzi Courtet, Danny Coots, Cornet Chop Suey, 52nd Street JB, High Sierra JB, Brian Holland, Kandu, Nicki Parrott, Queen City JB, Dan Reed's Dixieland Hotshots, Diana Perez paying tribute to Billie Holiday, Slides & Strings, Sun City Stomperz, Wally's Warehouse Waifs, Wildcat Jazz, Wolverine JB, and three jam sessions.
All-event badge prices cost $100; (480) 620-3941; azclassicjazz.org. For Crowne Plaza info, call (480) 812-0900.
THE MIKE DURHAM CLASSIC JAZZ PARTY. (Newcastle upon Tyne, U.K.) – Nov. 4-6.
England swings like a pendulum do! The Mike Durham Classic Jazz Party will run from mid-day on Friday until late on Sunday evening at the Village Hotel, Newcastle upon Tyne, some 70 miles south of Scotland in northeast Great Britain. The concert takes place in a luxurious setting with assigned seating of eight to a table, and tables are rotated twice daily. The program explores jazz from its first 40 years, with special jam sessions in the Victory Pub in the wee small hours. This year's musicians include trumpeters Andy Schumm, Menno Daams and Duke Heitger, reed players Lars Frank, Claus Jacobi and Robert Fowler, trombonists Jim Fryer and Graham Hughes, pianists Keith Nichols and David Boeddinghaus, bassist Henry LaMaire and Malcom Sked, banjo/guitarist Spats Langham, drummers Josh Duffee and Nicholas Ball, bass saxist Frans Sjostrom, violinists Emma Fisk and Dawn Allen and vocalists Janice Day and Mellow Baku. The Union Revival Kings are booked to host a pre-fest jam session at the hotel on the evening of Nov. 3.
Weekend passes cost $193.75; whitleybayjazzfest.org; email: [email protected]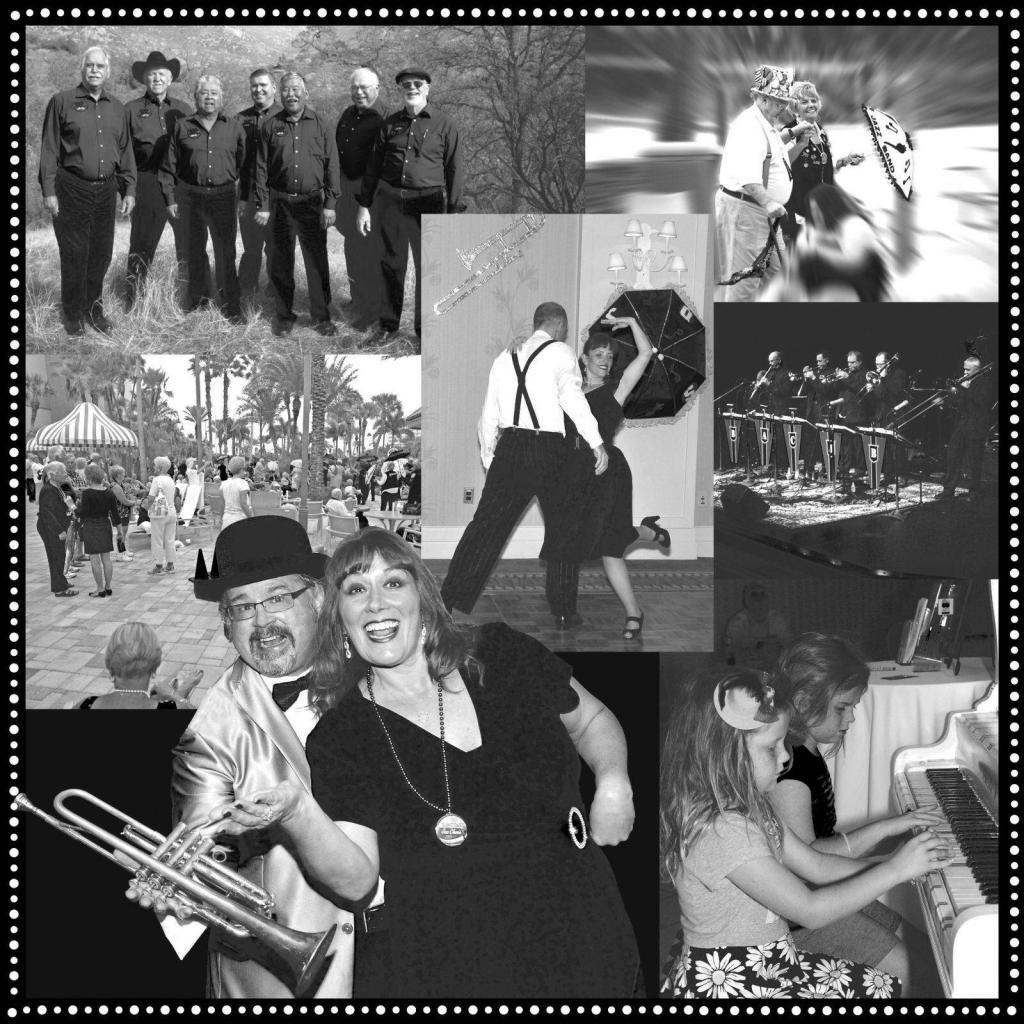 SUNCOAST JAZZ CLASSIC. (Clearwater Beach, Fla.) – Nov. 18-20.
This white-hot festival celebrates in 26th anniversary this November at the Sheraton and Marriott Sand Key resorts in Clearwater. Music will ring out all day and night care of bands such as Bill Allred's Classic JB with Jaimie Roberts, Dave Bennett Quartet, Climax JB, Betty Comora, Cornet Chop Suey, Fat Babies, Dr. Jim Gover, High Sierra, Hot Jazz Pie with Theresa Scarvada, La Lucha with Whitney James, John Lamb, Midiri Brothers, Nate Najar, Ken Peplowski Quartet, Paulette Pepper, Alfonso Ponticelli & Swing Gitan, Bob Price and the Swing Time Dancers. The festival will be preceded by a Nov. 16 performance of The Four Freshman at the Largo Cultural Center.
Four-day passes cost $175 or $225; three-day pass, $125; daily tickets cost $40 or $50; suncoastjazzclassic.com; (727) 248-9441.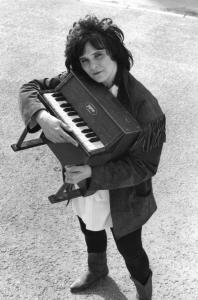 WEST COAST RAGTIME FESTIVAL. (Rancho Cordova, Calif.) – Nov. 18-20.
The 30th annual fest will be staged at the Sacramento Marriott Rancho Cordova, 211 Point East Drive, some 15 miles east of Sacramento just minutes from The American River. But you won't have much time for rafting, paddle-boarding, and kayaking since the hotel's six ground-floor venues present live music nearly nonstop over three days. This fall's performers include Elliott Adams, Paolo Alderighi, Clint Baker, Tom Barnebey, Jeff Barnhart, Mimi Blais, The Bradshaws, Tom Brier, Danny Coots, Richard Dowling, Marty Eggers, Andrew Greene, Dale Hadley, Frederick Hodges, Brian Holland, Vincent Johnson, Max Keenlyside, Morten Gunnar Larsen, Carl Sonny Leyland, Frank LiVolsi, Jonathan Meredith, Larisa Migachyov, Max Morath, Ezequiel Pallejá, Will Perkins, John Reed-Torres, David Thomas Roberts, Jack Rummel, Sean Sharp, David Shepard, Patrick Skiffington, Adam Swanson, Virginia Tichenor, Stephanie Trick, and groups Big Mamma Sue & Fast Eddie, Ivory & Gold, Raspberry Jam Band, the Porcupines, Sullivan/Drivons and the Pacific Coast Ragtime Orchestra. The fun begins on Nov. 17 at 7:30 p.m. with a free, no-host pre-festival warm-up with pianos provided.
All-events badges cost $95, $110 after Nov. 1; Fri-Sat badges $85; Sat-Sun $75; Sat $55; Sun $35; (866) 724-9273 or (916) 457-3324; westcoastragtime.com/.
SAN DIEGO JAZZ FEST & SWING EXTRAVAGANZA. (San Diego, Calif.) – Nov. 23-27.
San Diego – The Plymouth of the West – swings in style over Thanksgiving week and weekend. The Town_&_Country Resort and Convention Center, 500 Hotel Circle North, serves as festival headquarters as continuous music enlivens seven different rooms. Entertainers include_Stephanie Trick, Paolo Alderighi, Katie Cavera and Chloe Feoranzo, Buck Creek JB, High Sierra JB,_ Cornet Chop Suey,_ Dave Bennett Quartet,_ Tom Rigney & Flambeau,_ Dave Stuckey and the Hot House Gang, Lakeshore Syncopators, High Society JB,_Memphis Speed Kings,_Night Blooming Jazzmen,_Uptown Lowdown JB,_ Sue Palmer and her Motel Swing Orchestra,_Yerba Buena Stompers with Ida Blue,_Grand Dominion JB,_ Titanic JB,_Jazz Jammers, Euphoria Brass Band, Heliotrope Ragtime Orchestra, Mission Bay High School Preservationists, Joe Smith & The Spicy Pickles, Champagne Dixie, Big Butter JB, Stephanie Trick and Paolo Alderighi, Tom Rigney & Flambeau, Katie Cavera, Champagne Dixie, Night-Blooming Jazzmen and the Buck Creek JB.
All-event badges: five-days $110; four-days $105; three-days $100; multi-day badge $5 discount is available with T&C reservation and if purchased before_Oct. 15. Daily badges available at the door; email: [email protected]; website: sdjazzfest.org/; (619) 297-5277; (800) 772-8527 or (619) 291-7131.