Voters in the third annual JazzBuffalo Poll chose the Fredtown Stompers as the Queen City's best traditional jazz group. More than 2,200 ballots were cast.
The Fredtown Stompers are a nine-piece combo founded in 2006 featuring trumpeter Sean Ebert and clarinetist Melissa Sauers. The voters also cited the Stompers' appearance at last year's Lewiston Jazz Festival as the "Most Memorable Local Jazz Performance."
Runner-up in the trad-jazz category was The Hot Club of Buffalo, a Gypsy swing quartet often joined by guest star Brian Bauer a.k.a. Dr. Jazz, on growling saxophones and clarinet.
Other winners included the Bobby Militello Quartet (Jazz Classic Group) and Mark Filsinger's Eleventet Band (Jazz Big Band). Venues of the year were PAUSA Art House and the Historic Colored Musicians Club.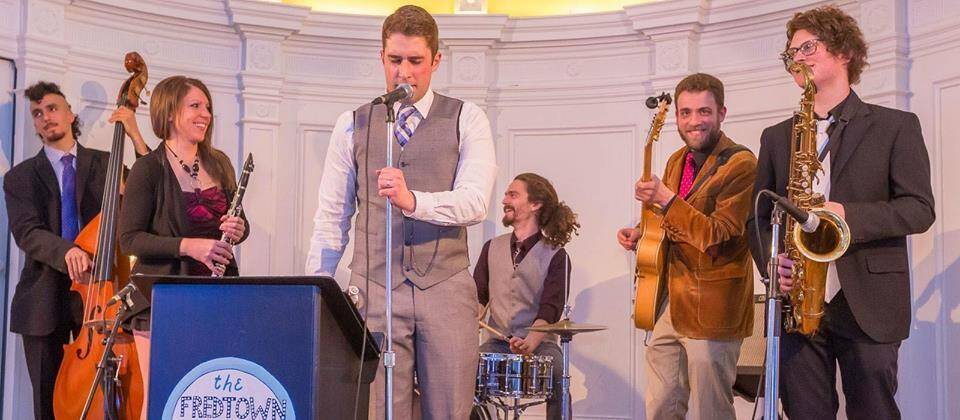 JazzBuffalo is the d.b.a. and brand name for the Greater Buffalo Jazz Society which was founded four years ago by musician Tony Zambito as a public non-profit organization to nurture jazz in Western New York state; jazzbuffalo.org.
Zambito plays percussion for the nine-piece band called My Cousin Tone.
The two thousand-plus votes cast in the poll represents "a testament to the growing awareness and appreciation of jazz in the Greater Buffalo arts and cultural scene," Zambito said.
On Jan, 7, the first ever JazzBuffalo Poll Awards Concert was staged at The Meeting House in Williamsville, N.Y. with live music performed by the Jacob Jay Quintet.