Last August I highlighted albums from several hot young jazz groups in Europe. I took special notice of The Dizzy Birds, a group that I felt captured the earliest sound of jazz. Unfortunately, by the time we went to press the group had, after becoming one of the most recognized on the European scene, disbanded.
They were a part of the Berlin Syncopation Society, a collective of artists helping to promote each other and American roots music. While the Birds may have flown, their musicians play on.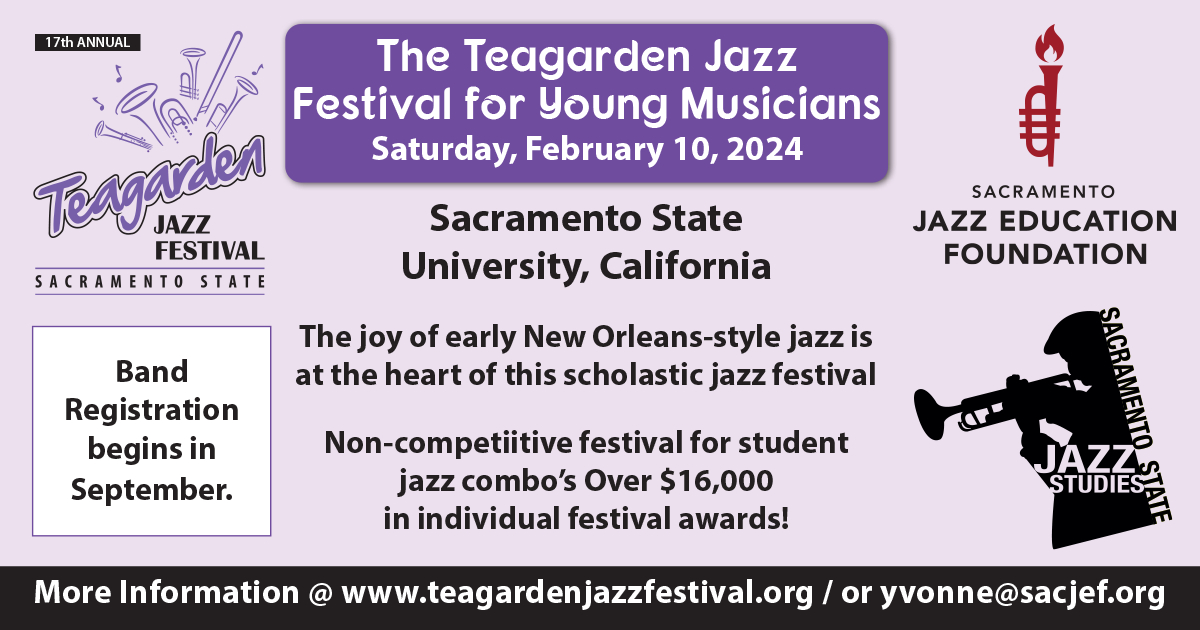 A new band has formed with the horn section and drummer of the old Dizzy Birds at its foundation;  Laurent Humeau (tp), Eldar Tsalikov (reeds), Carlos Santana (tb, p), François Perdriau (dr). They are joined by Quentin Bardi on banjo and Jack Butler on tuba.  Already the band has been busy playing the dance events where pre-swing rhythms predominate.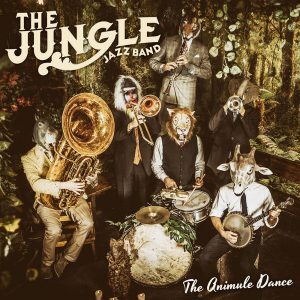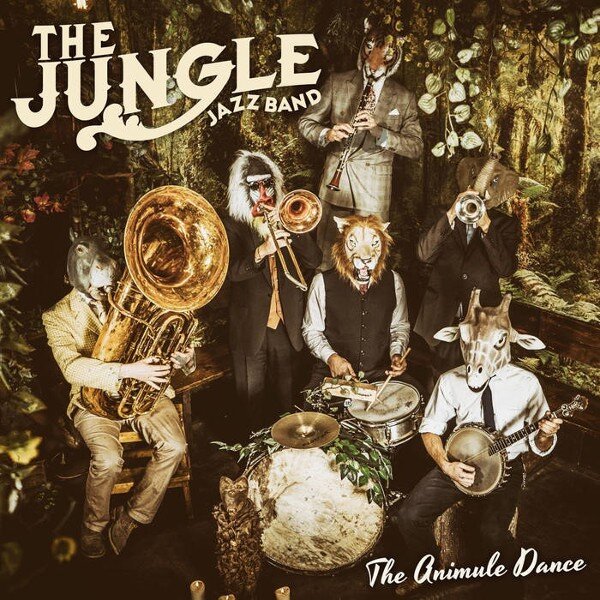 Called The Jungle Jazz Band, they have just released their first EP, The Animule Dance. They took an opportunity to record that presented itself while they were playing for a circus varieté show in Holland last summer. I'm not sure if that has anything to do with the name they chose or the album's title theme, but it makes you wonder. There is a certain circus brassiness to their lively playing, and I'm not someone who says that about all early jazz.
They are all gifted musicians and really jive together. Eldar Tsalikov, born in 1993(!), lifts Laurent Humeau, and Carlos Santana's leads perfectly and carries his lines into memorable solos for a tight sound that keeps the mostly familiar titles they have chosen hot as ever.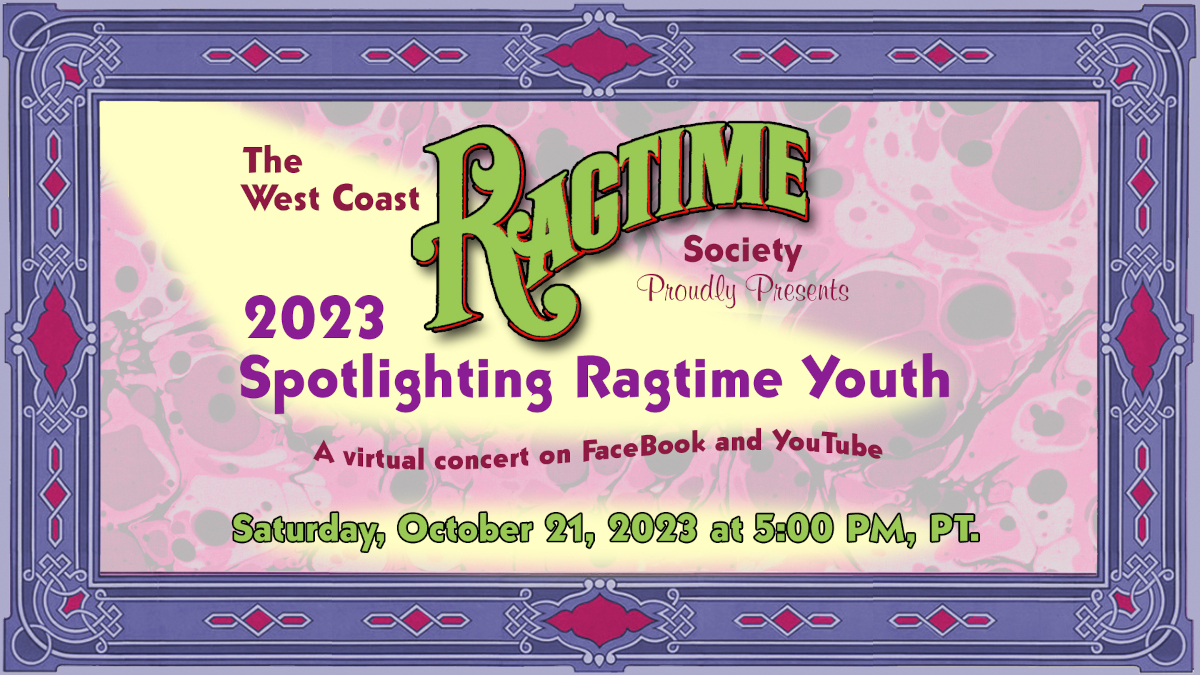 The latest composition date for any of the titles they record here is 1923, and it is certainly the original recordings they use as their basis. King Oliver's "New Orleans Stomp" is the most rollicking of the set, with "Old Fashioned Love" being the sweetest. The vocal on that one is unaccented and fantastic, it glides over a pulled back instrumentation that is little more than rhythm and the melody line. They know how to use the heat you capture slowing things down.
The band believes that Jelly Roll Morton's "Animule Dance" has never been arranged and recorded for full band the way they have done here. I doubt the veracity of that but in a quick search could only find examples with smaller orchestration for trio's, etc. Either way, they have done a great job with it and it functions very well as a hot jazz ride. It was how good their rendition is that had me convinced others must have trod this path. It's a great little number even if the lyrics are a bit oddball.
"Grandpa's Spells" "Clarinet Marmalade", and  Zez Confrey's "Stumbling" round out the release. All are instrumental tracks that highlight wonderful ensemble work with breaks timed for maximum excitement. This is certainly one of the most promising early jazz bands in Europe