If you ever find yourself thumbing through discographies of Victor records from the 1920s, one name shows up more than most. You'll see him listed next to everyone from Fred Van Eps to Fats Waller. In fact, his name appears in the Victor ledgers well over 1500 times. He was an ever-present figure on recordings from the 1890s to as late as 1930, yet no confirmed photograph of him is known to exist. This ubiquitous (and to us, faceless) name that collectors of records ranging from Classical to Jazz all recognize is Eddie King.
Many collectors and scholars know his name, but similarly to the previous performers written about in this column, next to nothing had been done in terms of deeper research into his life and work. Mr. King was just as difficult to track down as Edward Issler, if not more so. This piece is just a brief sketch, but without a doubt, it should give readers an idea of this man's significance.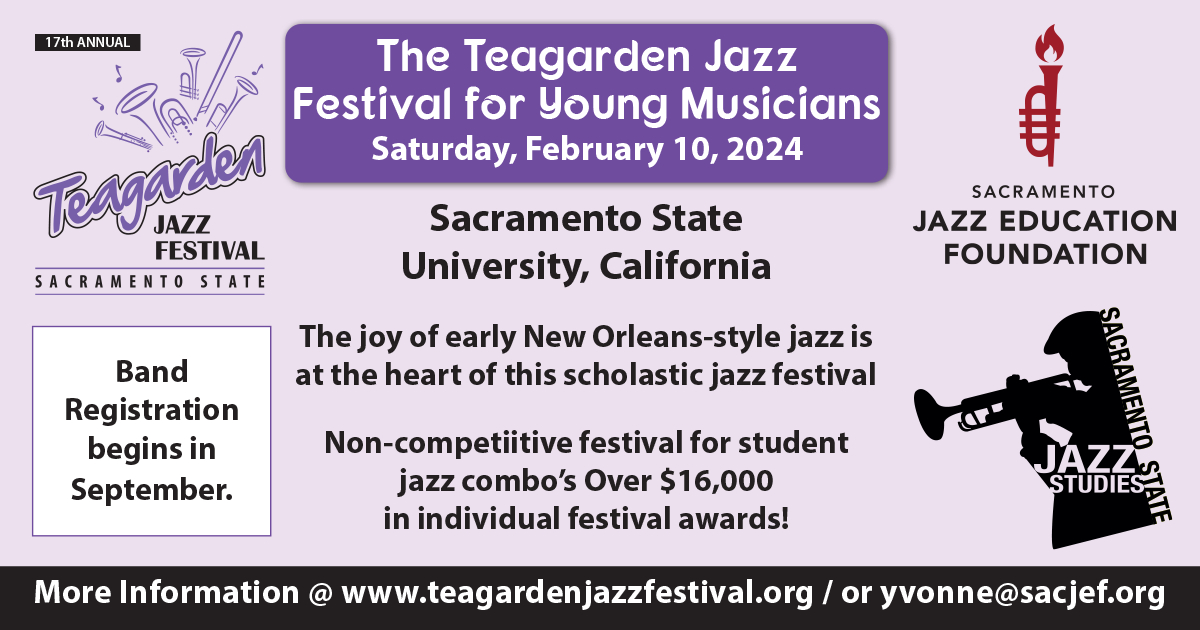 When beginning my research on Mr. King, I started with a handful of humorous stories. Fans and scholars of Bix Beiderbecke records of the mid-1920s might be familiar with stories of band members pulling pranks on the old man Eddie King. King attempted to instruct the boys in the band to play their jazz rhythms, but the boys all snickered at the antiquated and overly dramatic manner that he approached the piano. He continued to raise hell for Bix and the boys into their days recording for Columbia with Paul Whiteman in the latter half of the 1920s. It was from the Whiteman boys that the more grotesque physical descriptions solidify his reputation.
By the 1920s old Mr. King had already built up a bitter exterior, and a rotten reputation in the studios. Eddie King was born Edward Thomas King in upstate New York in 1868. His father Edward Horatio King was a musician, so it is entirely likely that Eddie grew up immersed in music. The elder King was a renowned theater and stage musician, primarily known as a drummer, a role that his son would soon carry on. No other information could be found on him until 1900 when he was well into his adulthood. In the 1900 census, he was married and working as a musician. Around this time it is generally thought that he was working for the Columbia phonograph company. What exactly he was doing there has not been confirmed, but he most likely was either an accompanist or a percussionist.
After 1900 King was almost certainly working as one of Columbia's percussionists as he was featured in a few groups, though not identified. Around 1903, King joined (or moved for the time being) to work exclusively for Zon-O-Phone. From 1904 to the end of the Zon-O-Phone label in the United States, Eddie King worked as their chief percussionist, as well as assistant bandmaster. From 1903 to 1907 (or so), King worked under the direction of Fred W. Hager, who led the Zon-O-Phone studio band and orchestra.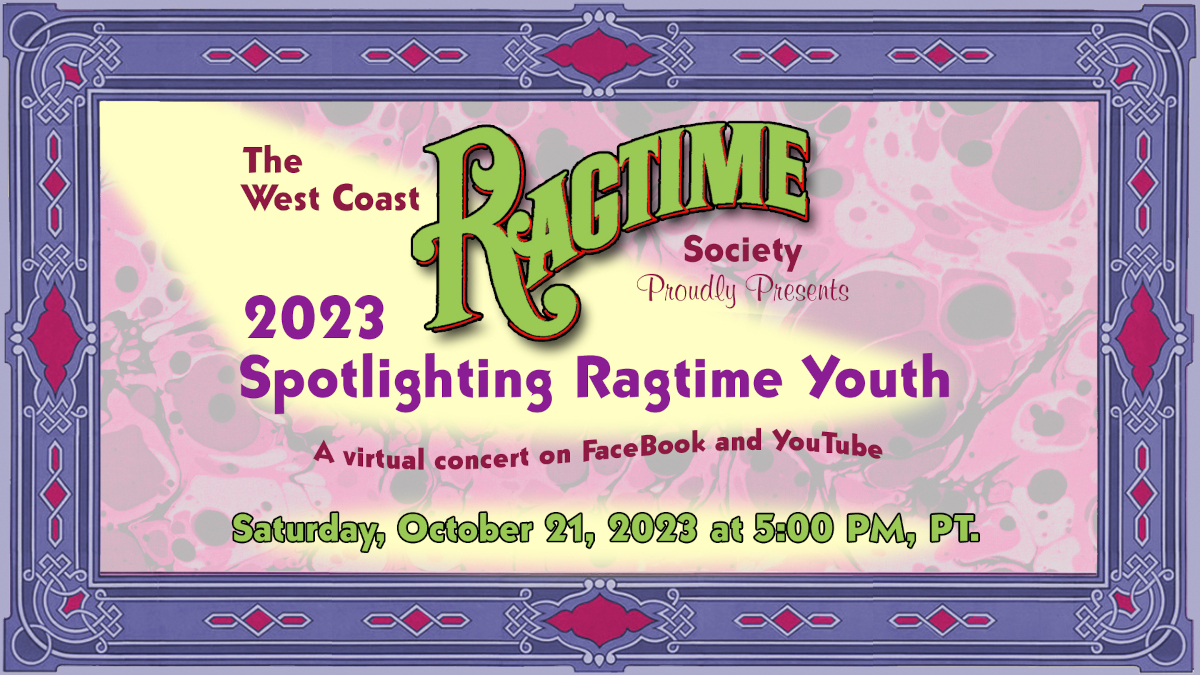 In 1905 and 1906, King made a few Xylophone and bell solos, which are some of the only examples of his solo playing that exist. In 1908, King took over the Zon-O-Phone orchestra and band. Hager's name had disappeared from their label in 1907, and from then on King led the orchestra with an iron fist. In this period at Zon-O-Phone, some orchestra records are listed as by "King's Orchestra" indicating their leadership. When Victor bought out Zon-O-Phone and dissolved them in 1912, Eddie King naturally moved to Victor, employed to do exactly as he was doing back at Zono after Hager left.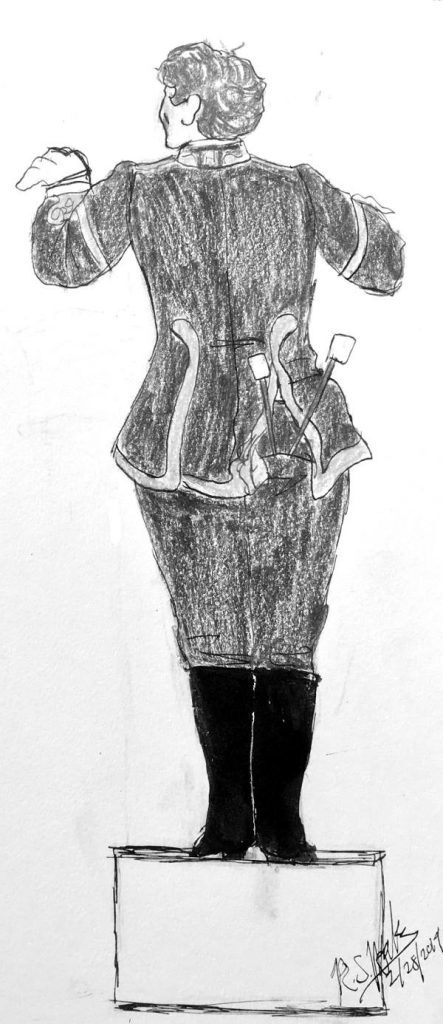 In the 1910s King led the Victor Military band and their house orchestra. He remained ever present in the recording labs, leading with the insistence he was known for. In 1914, Fred Van Eps formed his trio, consisting of banjo, piano, and drums. Van Eps played banjo, Felix Arndt played piano, and with the reluctance of Van Eps, King played drums. King's drumming was loud and insistent, sometimes busier than other times, but his sense of time and accompaniment comes through clearly on the dozen or so records this trio made at Victor. By 1916, Van Eps moved on from King's aggressive pounding to a sweeter and arguably more fashionable saxophone.
In the early 1920s, the personal accounts of King started to pile up. A young Nat Shilkret spoke of King in his autobiography about his time working with King at Victor. Shilkret and later the Paul Whiteman members described King as as short man with "the head of a bull," and a very large pear shaped frame, and as expected of these cynical young men they also used more colorful language than that. They described him as an old grouch, a relic of the turn of the century, not eager to move along with the changing times, quite an ironic mindset to have considering his profession. But as recording star of the early 1920s Edna Fischer (of the "Topsy and Eva" fame) recalled, King was able to compromise, despite his infamous hot temper and willful demeanor.
King's personal life was a bit out of the ordinary for the era, and luckily thanks to Nat Shilkret's writings, this can be proven. In the mid-1910s King's wife died, but, around 1920, he remarried his sister-in-law, who had a teenaged daughter. But before King remarried, Nat Shilkret recalled that King was an avid believer in spirits and speaking to the dead. One time King had Nat, Harry Macdonough, and a few others over at his place and insisted that he conduct a seánce to contact his recently deceased wife. King was fully engaged in the magic, but the boys messed with him by kicking things over and making noises to pull his leg. King remained convinced that he had spoken to her spirit. So, as the stories prove, King was a first class eccentric, and was unapologetic about it.
King continued to manage recording sessions at Victor until around 1928. It is believed that King was the odd percussionist featured on Fats Waller's organ and band records in 1927 and 1928. He hadn't changed much by then musically, but he was able to keep up with Waller quite well for a man of 60.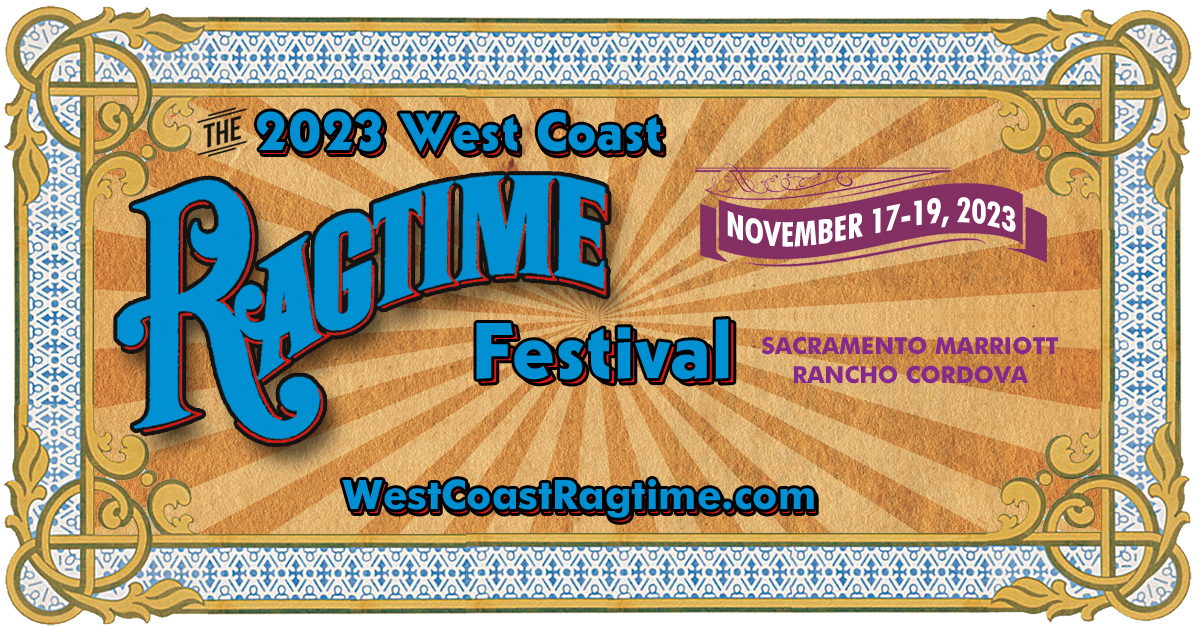 In 1928, King left Victor for Columbia, where he managed the famous Paul Whiteman and Bix Beiderbecke sessions, though his influence was very minimal by then. In the 1930 census, he is still listed as living with his second wife and adopted daughter, but King himself was not working. At last he had retired, after over 30 years of full dedication to recording, he had moved on.
According to an obituary for his second wife Janet, Ed died in 1942, living more than a decade beyond his recording career. Even though he was gone, his reputation lived on very well. Having over a thousand mentions of ones name in ledgers (and that's only Victor!) certainly leaves a mark. Nearly every day, more passed-down stories of Eddie King are told. His faceless grotesque figure loomed over thousands upon thousands of records, from around 1900 to 1930. And since he was on so many records, his voice and accompaniment style come through on nearly as many. We scholars and collectors still have yet to see a confirmed portrait of Mr. King, but the stories are too humorous and vivid to cast him among the forgotten.