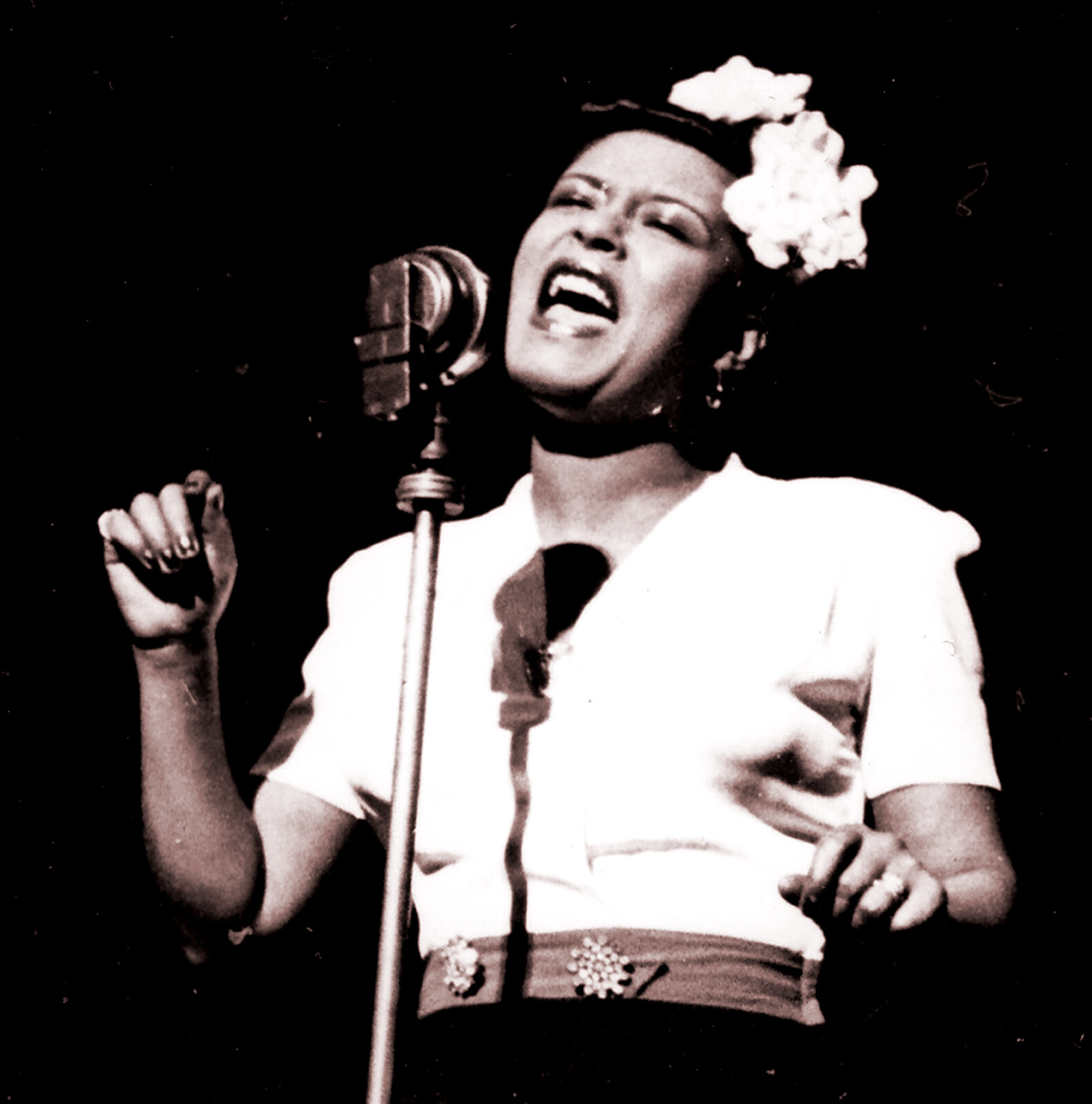 For Jazz singer Billie Holiday the 1930s was a time of emergence.  She was a little astonished to discover the effect her singing had.  In the early years she sang mostly Ballads and Tin Pan Alley songs.  
This profile of Billie Holiday recaps the basic outline of her story in three chapters covering the 1930s, 1940s and 1950s.  Holiday is quoted from interviews and her famed autobiography, Lady Sings the Blues.  This is also a photo essay presenting her constantly shifting visage.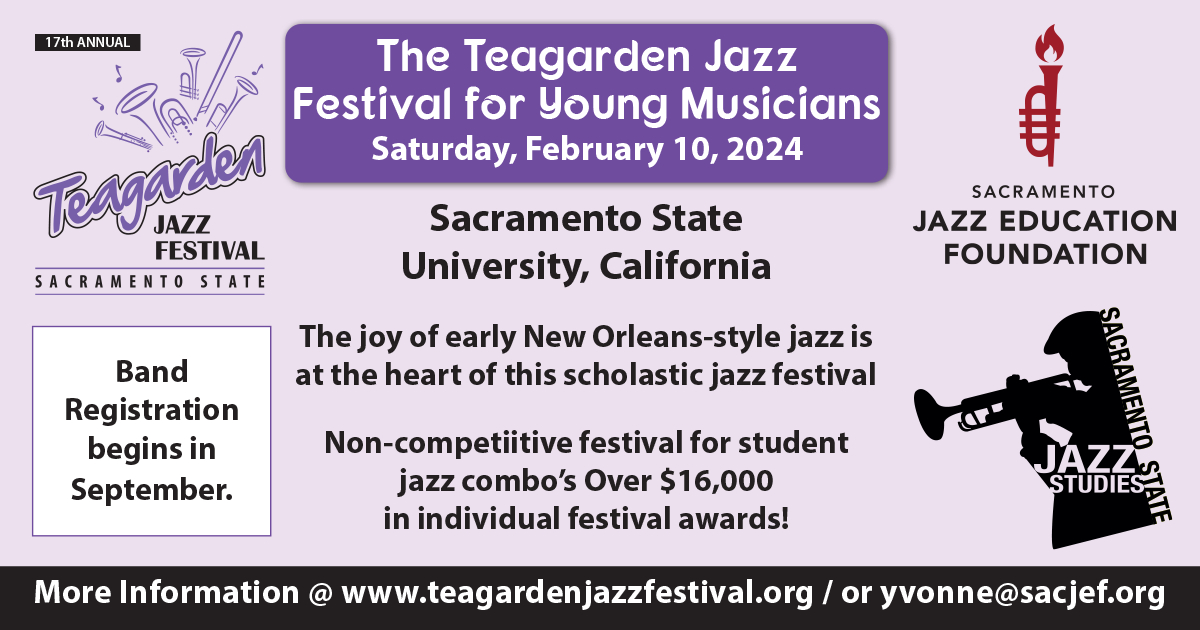 'Like I'm playing a horn'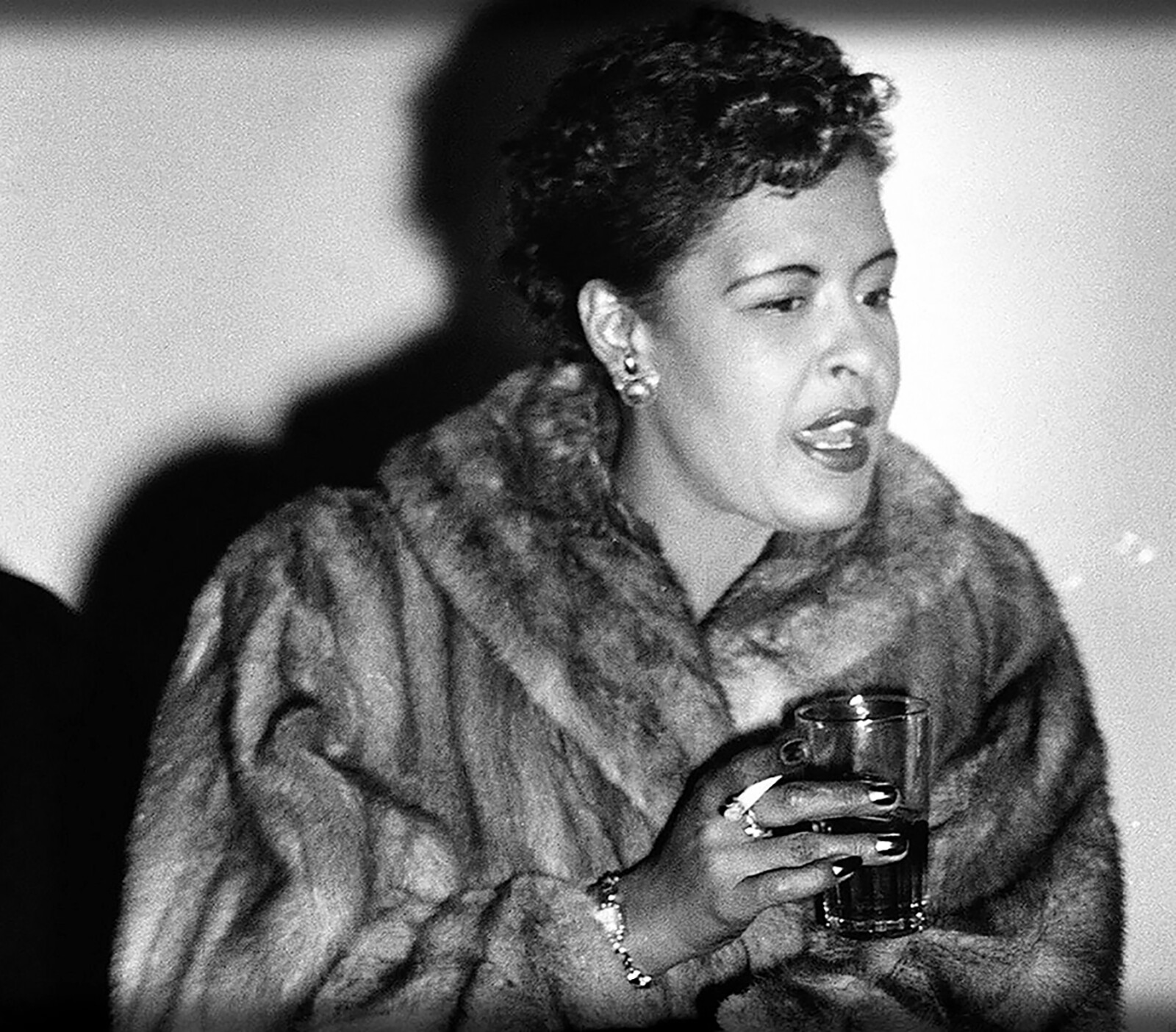 It's not an exaggeration to call Billie Holiday (Eleanora Fagan, 1915-59) the best of all jazz singers.  She fused Jazz and Popular music profoundly impacting the art of song and all subsequent singers.  
Billie sang intuitively, becoming "the foremost female singer in jazz history" according to The Grove Dictionary of Jazz.  The entry on Holiday by James Lincoln Collier asserts that her recordings of 1935-45: 
". . . constitute a major body of jazz music. . .  More than nearly any other singer, Holiday phrased her performances in the manner of a jazz instrumental soloist, and accordingly she has to be seen as a complete jazz musician, not just a singer."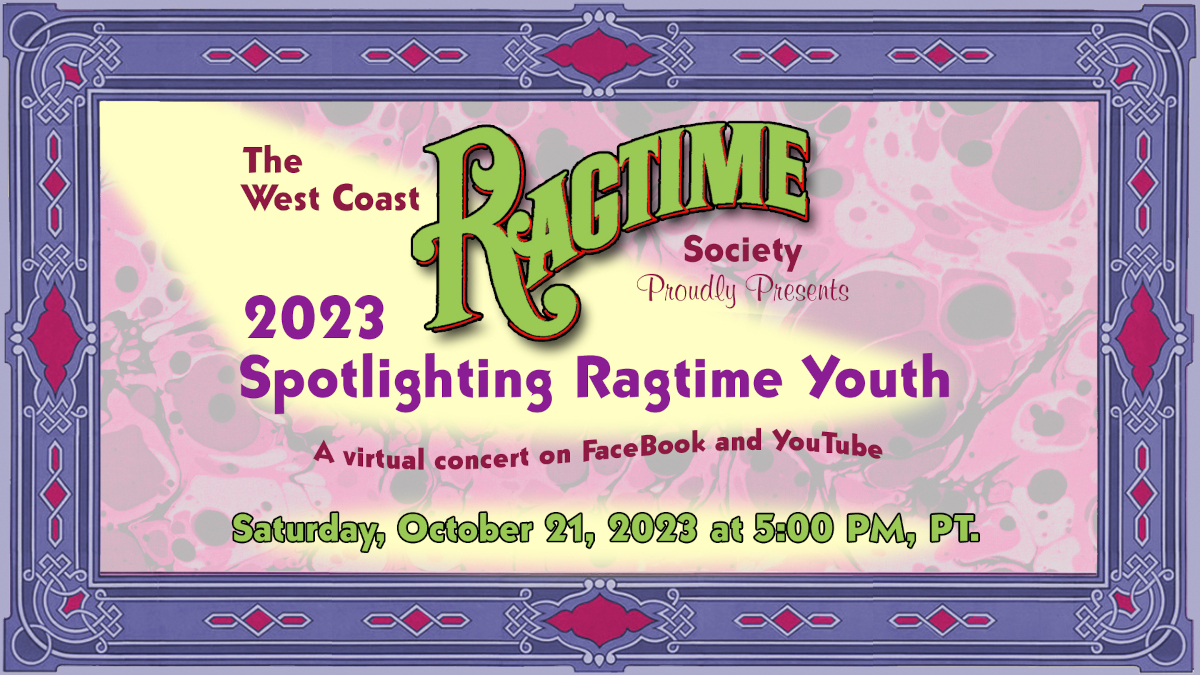 Using her voice expressively Holiday bent notes like a horn player blowing along with the cats.  Holiday revised songs for the better in her personal interpretation, building one of the most distinctive personal singing styles of Twentieth Century music.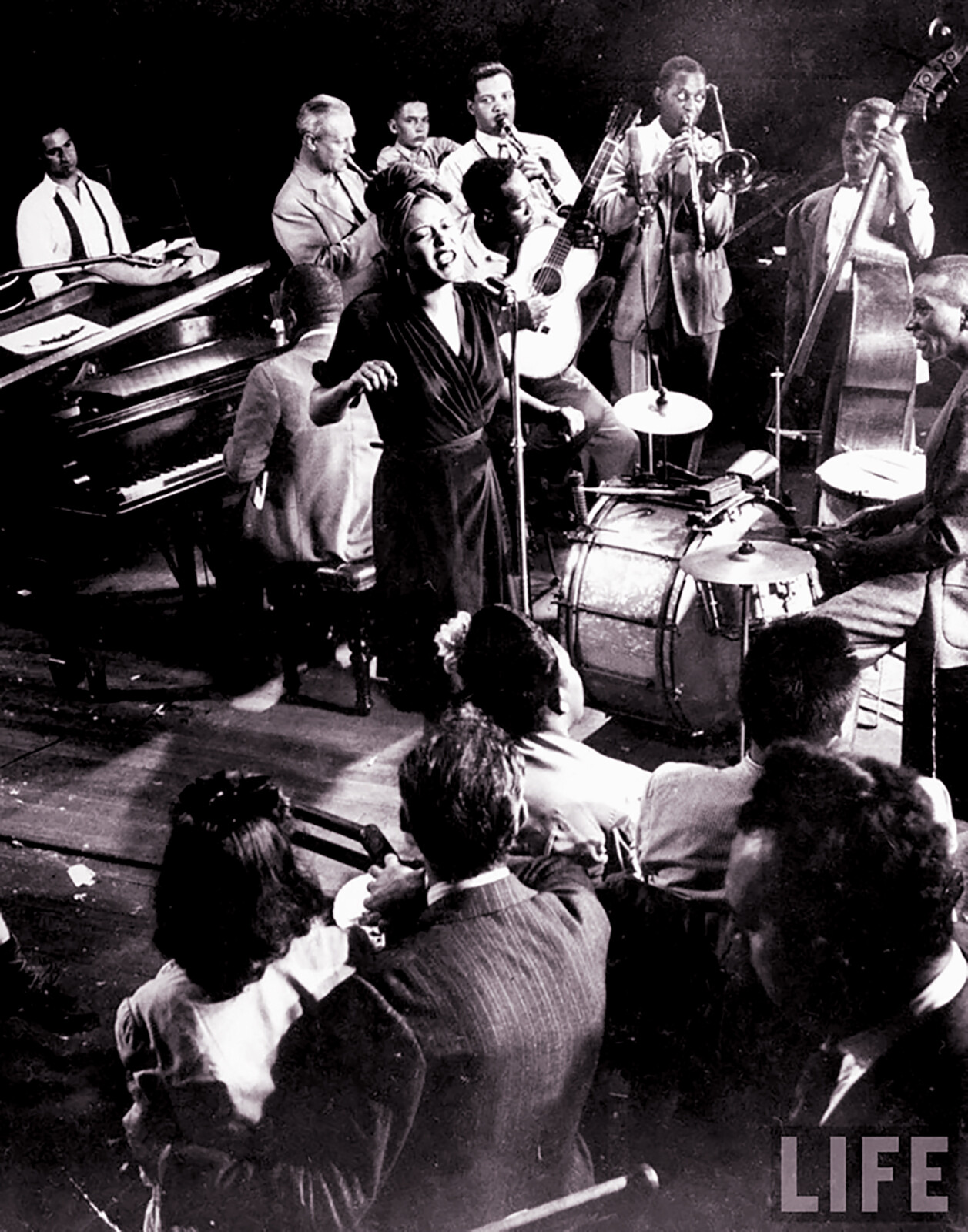 The Jazz Singer
Though she evoked a feeling of the Blues and made use of Blues tonality, Holiday was primarily a Jazz singer.  She sang very few actual Blues numbers, especially in the early years.   
Like Louis Armstrong and the best Jazz singers, she transformed and improved songs.  Many were forever reshaped by or might have been forgotten save for her interpretation.  
Her ability to communicate a broad range of nuanced emotions, transcended the form of popular song, developing a worldwide following.  "I don't think I'm singing," she wrote in her memoir:
"I feel like I'm playing a horn.  I try to improvise like Lester Young, like Louis Armstrong, or someone else I admire.   What comes out is what I feel.  I hate straight singing.  I have to change a tune to my own way of doing it.  That's all I know."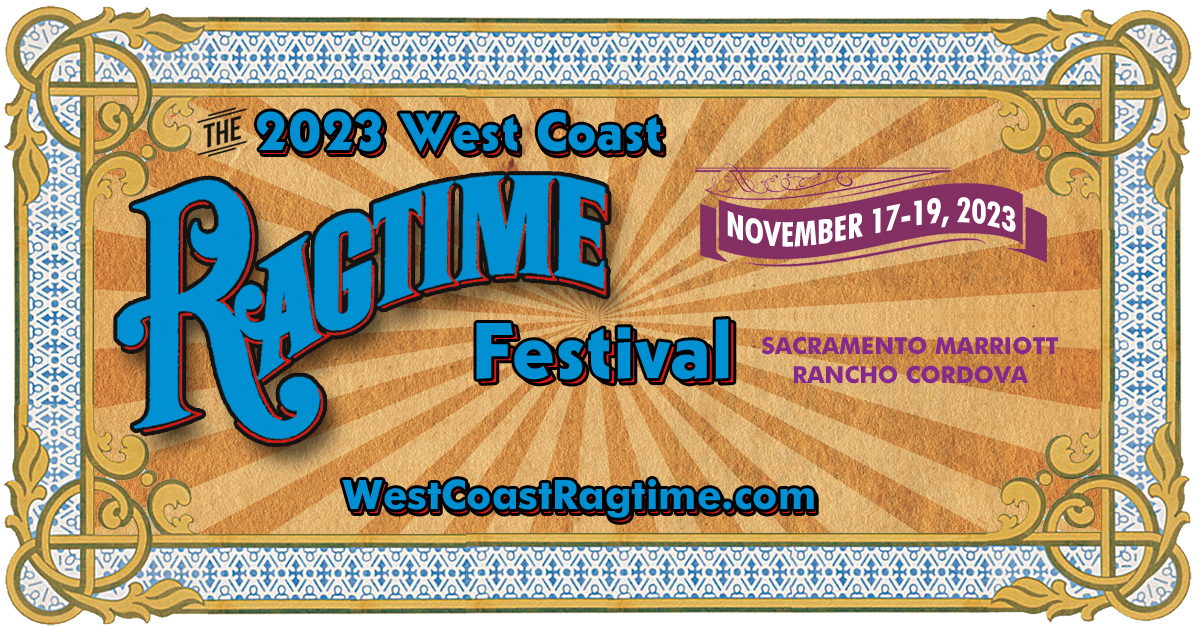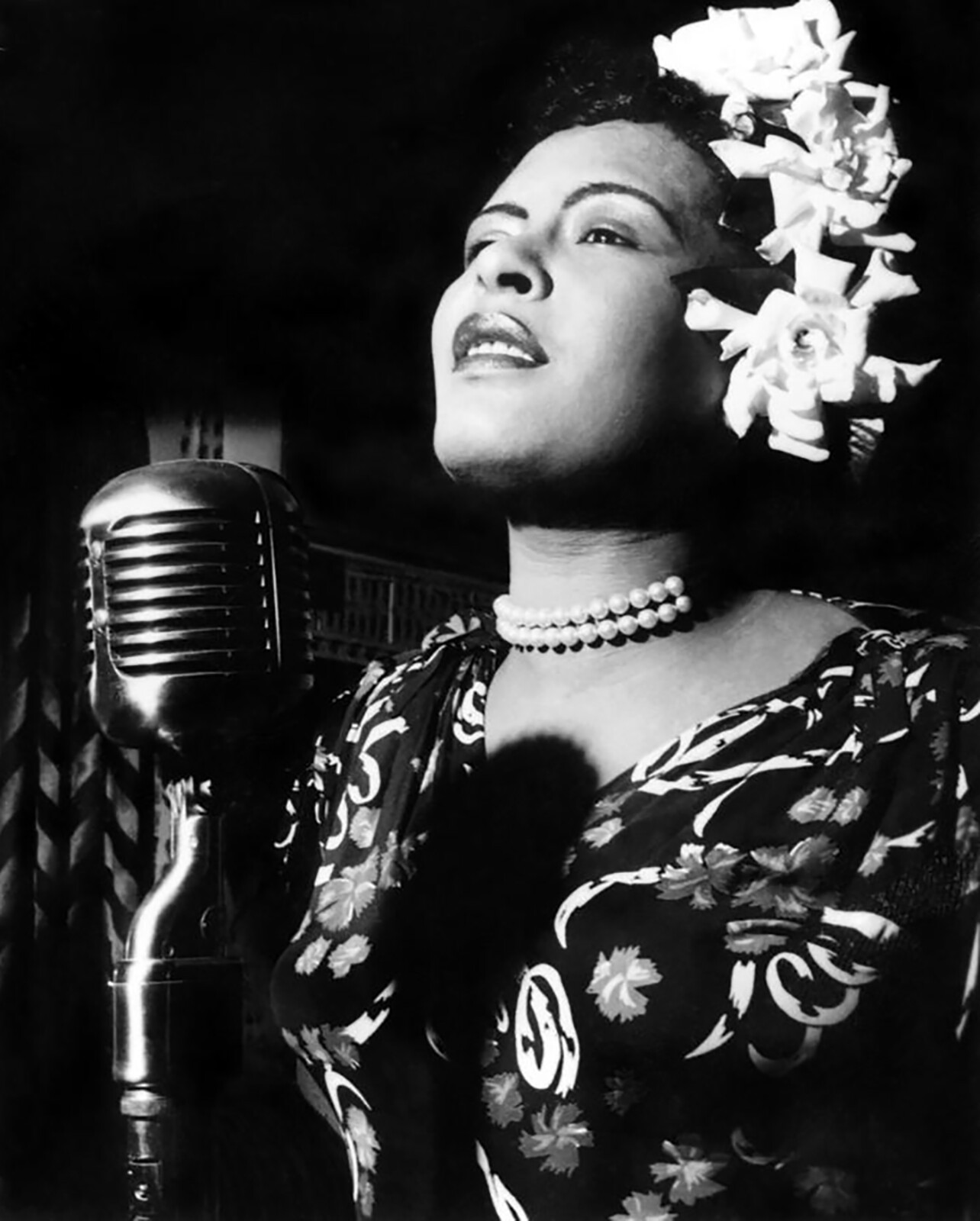 A Tough Cookie
Holiday claimed to have named herself after actress Billie Dove in one of several contradicting explanations.  But there was more to it:
"My father had started calling me Bill because I was such a young tomboy.  I didn't mind that, but I wanted to be pretty too, and have a pretty name.  So I decided Billie was it and I made it stick."
Tomboy indeed.  In contrast to her elegant voice and glamorous public image, Billie was quick to anger and could be downright threatening.  Her language was salty.  She swore like a sailor, yet she could be quite charming, modest, even demure.
Early Sessions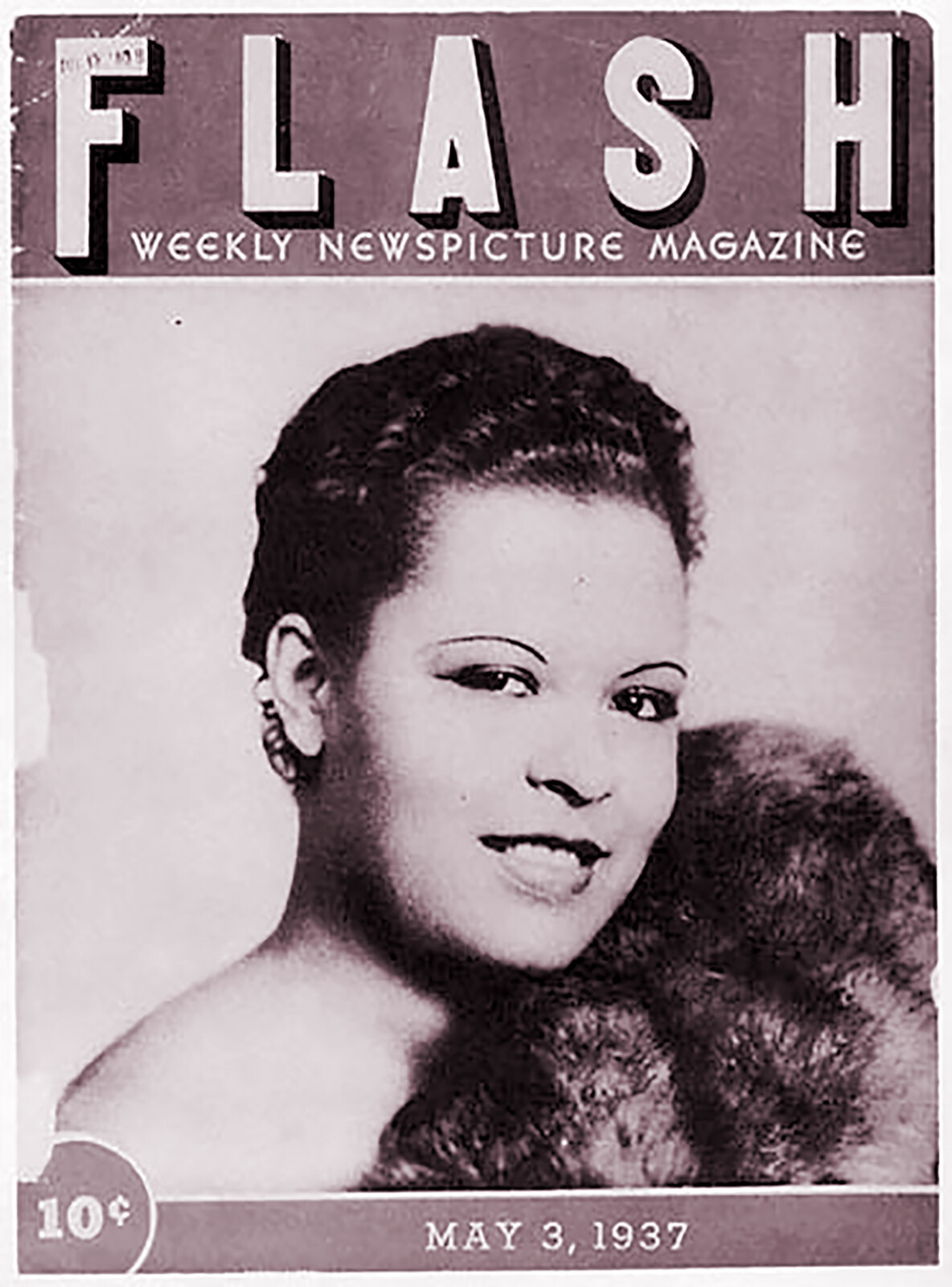 Starting in 1936 Holiday made a series of sessions under her own name with clarinetist Benny Goodman, pianist Teddy Wilson, trumpeter Bunny Berigan and personnel on loan from the Basie bands.  Among her favorites in those sessions were trumpeter Buck Clayton and tenor saxophonist Lester Young.  
A popular and critical success, her discs sold well.  It's safe to say that her singing reshaped the art of song and the relation between singer and songwriter, becoming co-composer after the fact.  She brought a special lilt to songs that might easily have been otherwise forgotten.  
Songs were forever altered by the poignancy of her renditions, such as "What a Little Moonlight Can Do," "Them There Eyes and "This Years Kisses."  Ofttimes rushed studio conditions forced her to record music first seen only moments before, "When I did 'Night and Day' hey, I'd never seen that song before in my life."
With Saxophonist Lester Young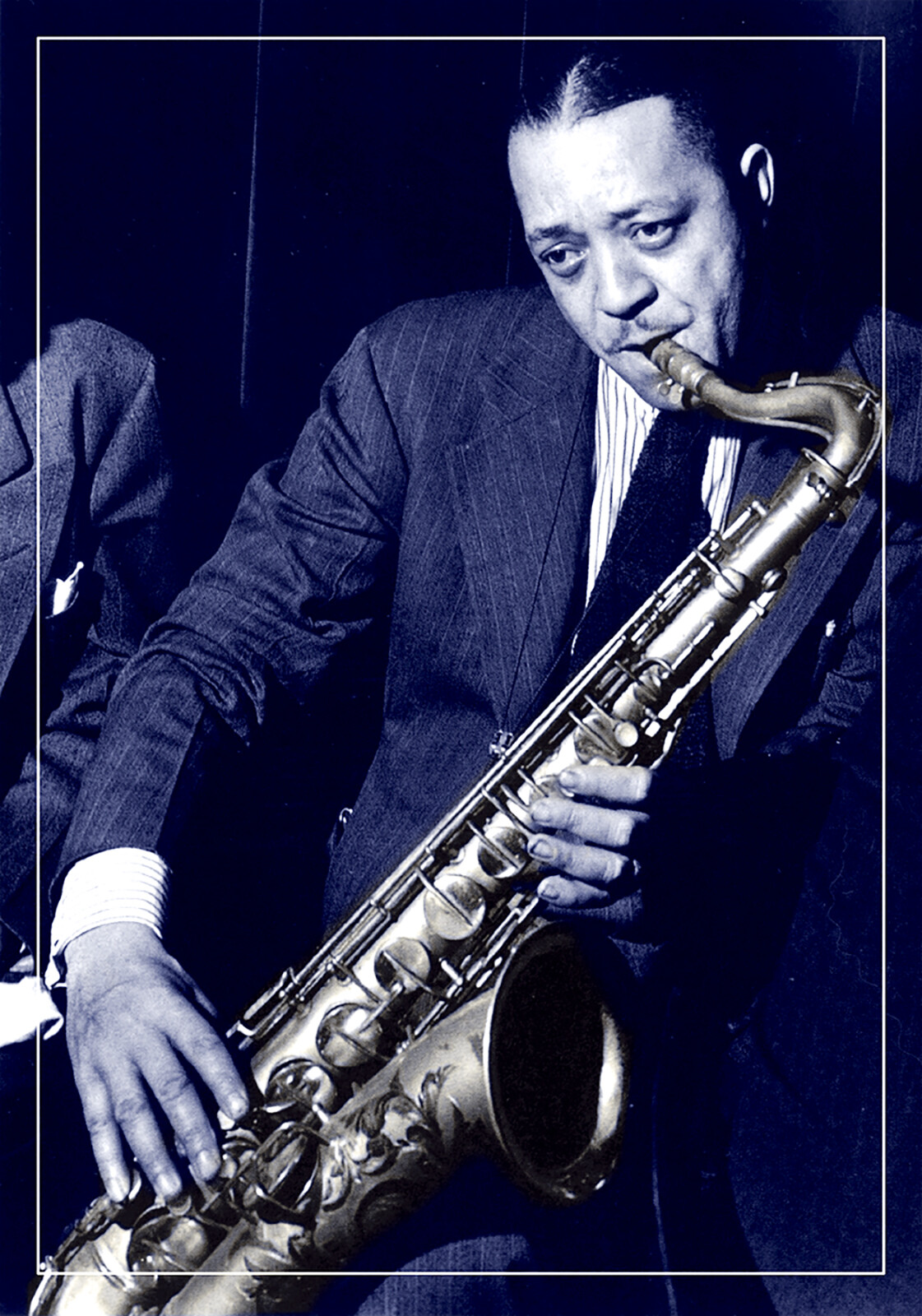 There's been much comment about the remarkable musical synergy between Holiday and saxophonist Lester Young (1909-1959).  They formed a brilliant partnership fusing singer and accompanist into a unified melodic and tonal instrument.
A quirk of Lester's odd speech patterns was addressing his acquaintances formally as "Lady."  His sobriquet "Lady Day" stuck to Holiday, who returned the compliment:
"When it came to a name for Lester Young, I always felt he was the greatest.   The greatest man around then was Franklin D. Roosevelt and he was the President.  So I started calling Lester the President.  It got shortened to 'Prez,' but it still means what it was meant to mean — the top man in this country."
From Singer to Songwriter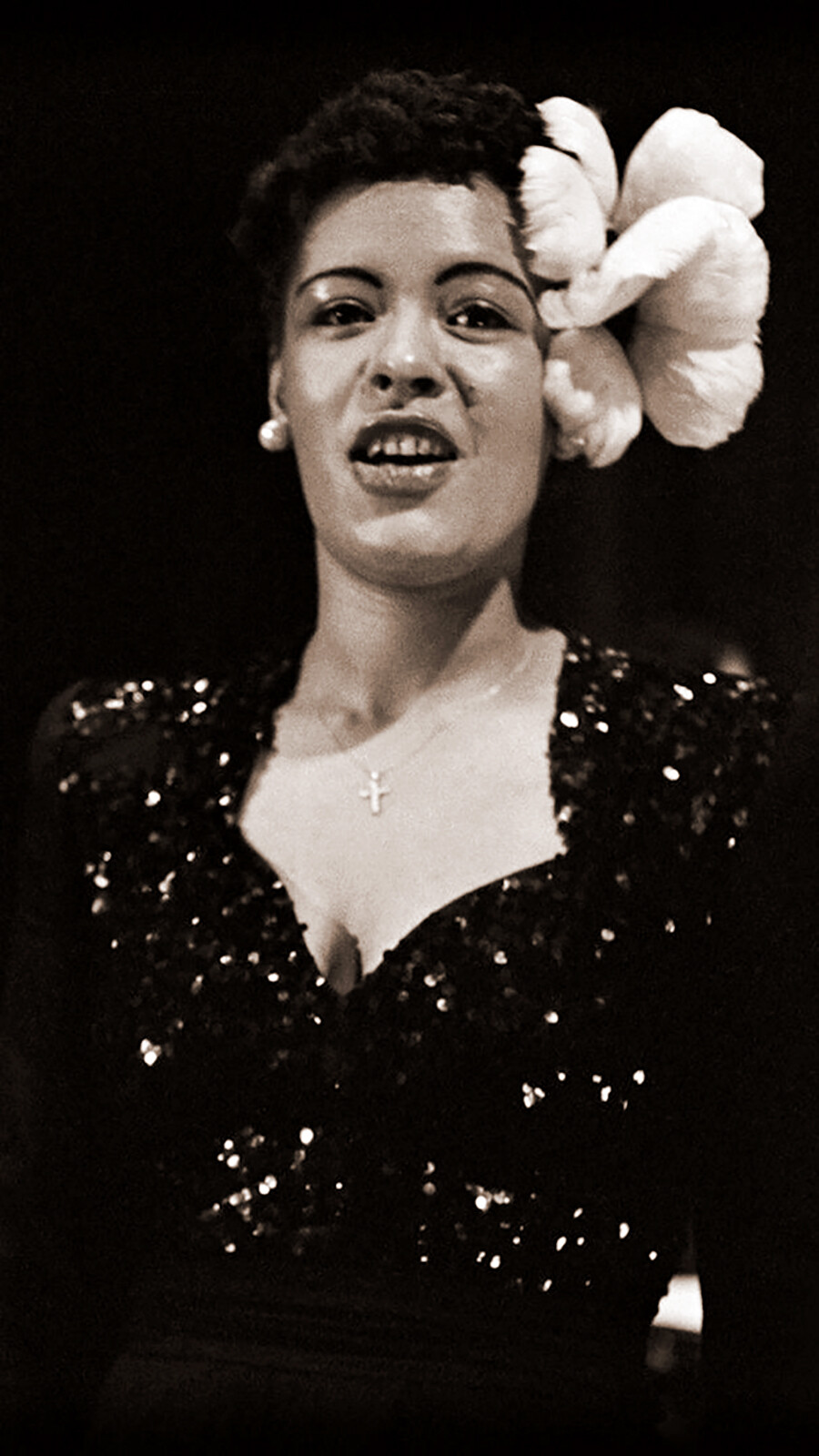 Through the 1930s Holiday was recording mainly popular ballads and Tin Pan Alley songs.  Yet her song renditions were equivalent to the work of Louis Armstrong, Bessie Smith or Frank Sinatra, radically revising, modifying and improving the melodic and rhythmic elements, detaching her line from the regular beat and stretching or condensing the melodic figures.
Billie also wrote or co-composed several very good songs.  They became some of her biggest hits: "Fine and Mellow" (1937), "God Bless the Child" (1941) and "Lady Sings the Blues" (1956). 
'Cat Eyes' Buck Clayton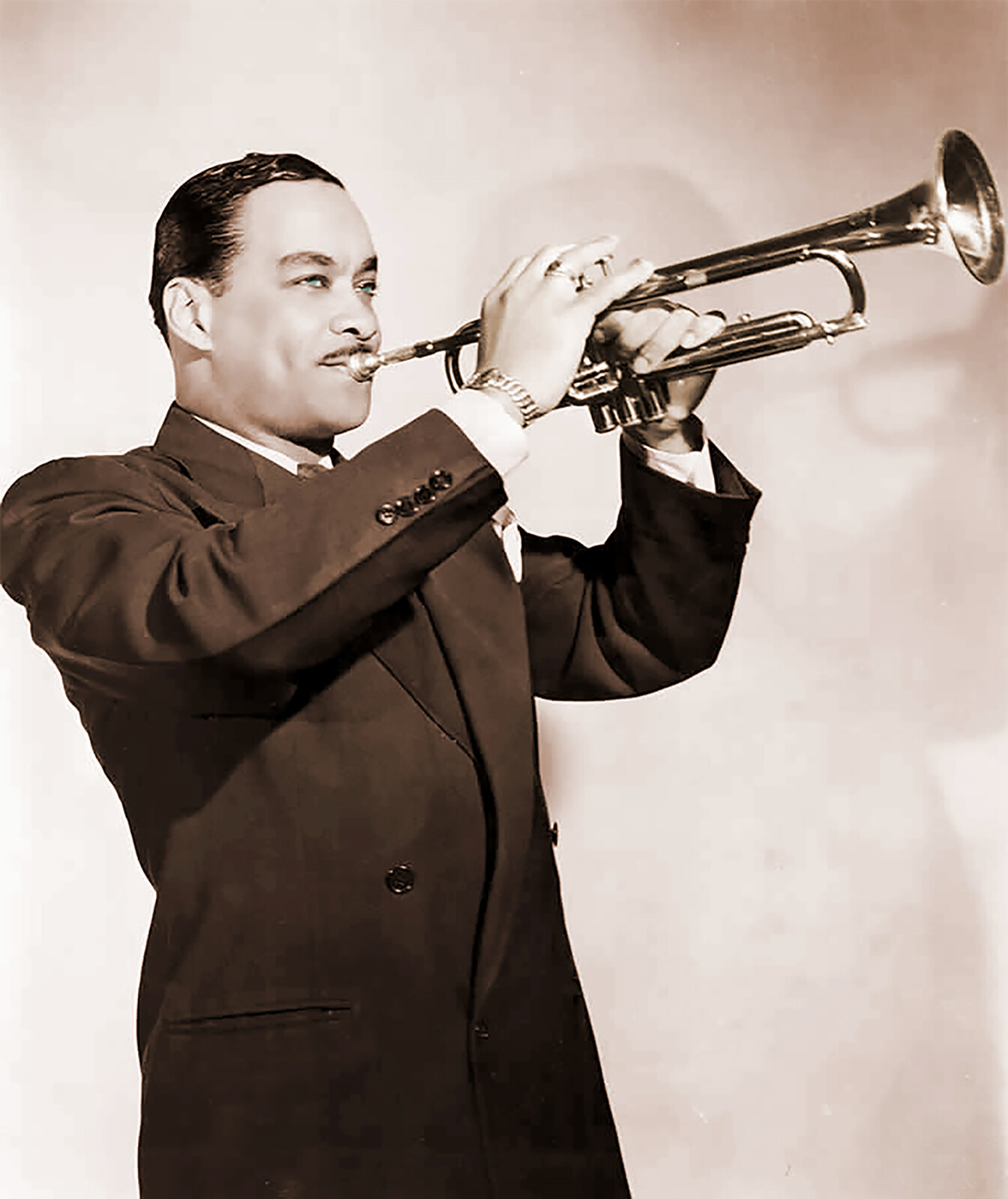 During her short stint with the Count Basie Orchestra, Holiday became very close to Jazz trumpet player Buck Clayton  (1911-1991).  Buck, Billie and Lester became good buddies.  Buck and Prez remained her preferred partners and accompanists.
Holiday and Clayton had a musical love affair, and almost certainly more.  His impeccable accompaniment on her best sessions was sensitive and intimate.  He shared fond recollections of working with her in his memoir, Buck Clayton's Jazz World (1986):
"Such pleasure I had backing up Billie's songs to her vocals.  When she would record I would watch her mouth and when I saw she was going to take a breath or something I knew it was time for me to play between her expressions.  It's what we call 'filling up the windows.'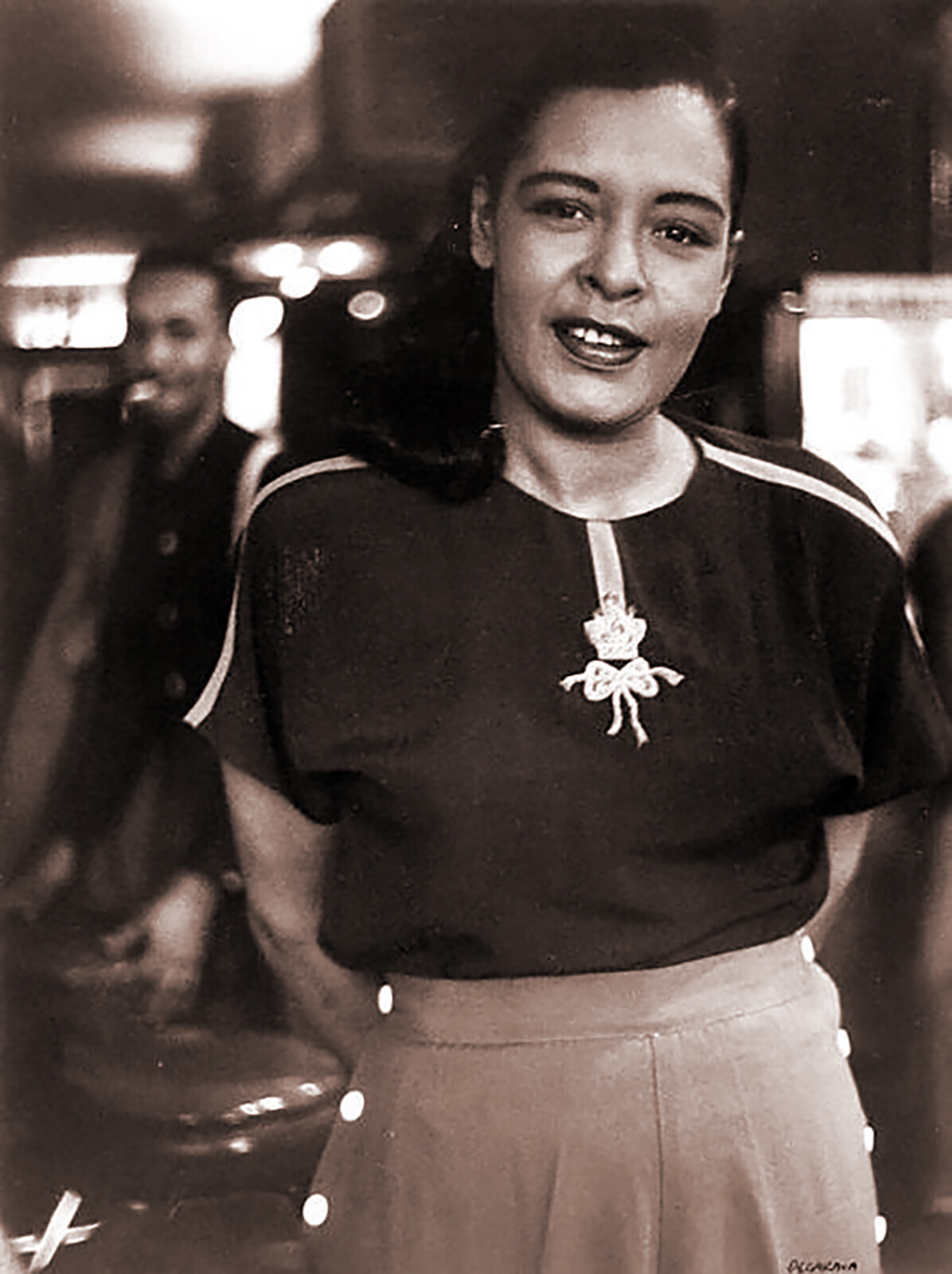 Autobiography as History
Autobiography and memoir offer us the actual words of an artist, their outlook and voice.  But as historical documents they must be scrutinized with skepticism and corroborated with other research and data.  The essential facts of Lady Sings the Blues have been confirmed by research.  
Yet Billie's publisher and ghost writer were eager to emphasize the lurid and sensational: her childhood abandonment, underage sex work and drug addiction.  In co-ordination with publisher Doubleday and Company, dramatic excerpts were read by a narrator at her prominent 1956 Carnegie Hall concert.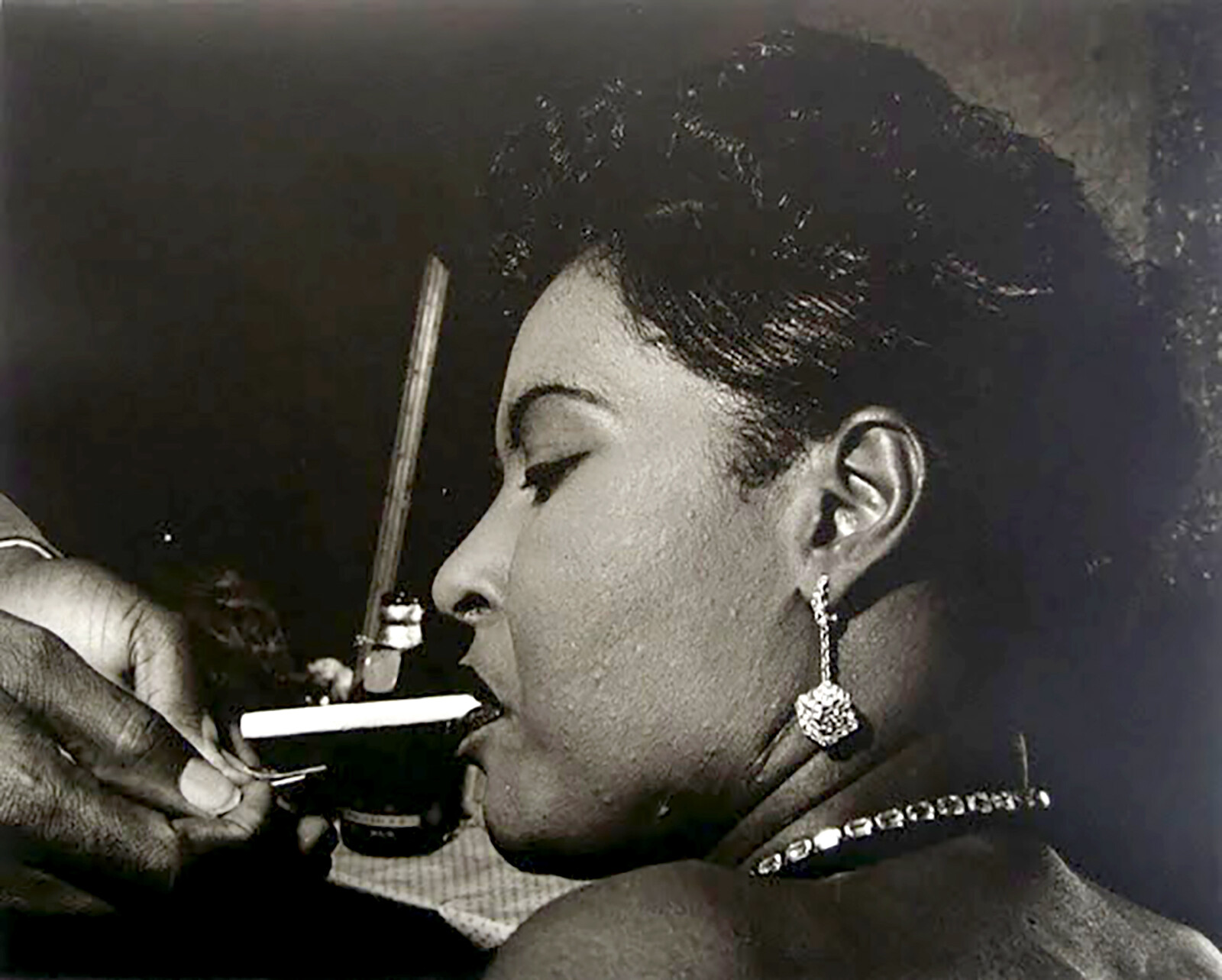 Diva Rising
By the end of the 1930s her record sales were high and artistry blossoming.  As the 1940s dawned Billie Holiday's career was on the rise.  
She was turning from Tin Pan Alley toward dark ballads, Blues and her own striking originals.  Stepping into the limelight and onto the world stage she was an artiste prepared to express herself on a broader canvas as depicted in part two.
Sources, Extras and more:
Billie is quoted from her autobiographical memoir, Lady Sings the Blues, (Billie Holiday with William Dufty, Doubleday, 1956). 
In the clips read by Kitt Weagant.  Buck Clayton was quoted from Buck Clayton's Jazz World (Oxford University Press, 1986) and was read by Joe Hughes.  The words of Artie Shaw were read by Peter Coyote. 
Billie Holiday in the 1930s 1A 
Big City Blues, Your Mother's Son in Law, That's Life I Guess, No Regrets, Moanin' Low
Billie Holiday in the 1930s 1B
Mean to Me, Swing It Brother, Swing, He's Funny that Way, Without Your Love, I'll Never be the Same
Billie Holiday in the 1930s 1C
Any Old Time, The Very Thought of You, All of Me, My Man
Find more photos, text and the complete radio programs at the Billie Holiday page of the Jazz Rhythm website.
Billie Holiday Profile in Jazz by Scott Yanow
The History Behind "The United States vs. Billie Holiday  by Steve Proviser
Buck Clayton's Jazz World, Pt. 1  by Dave Radlauer