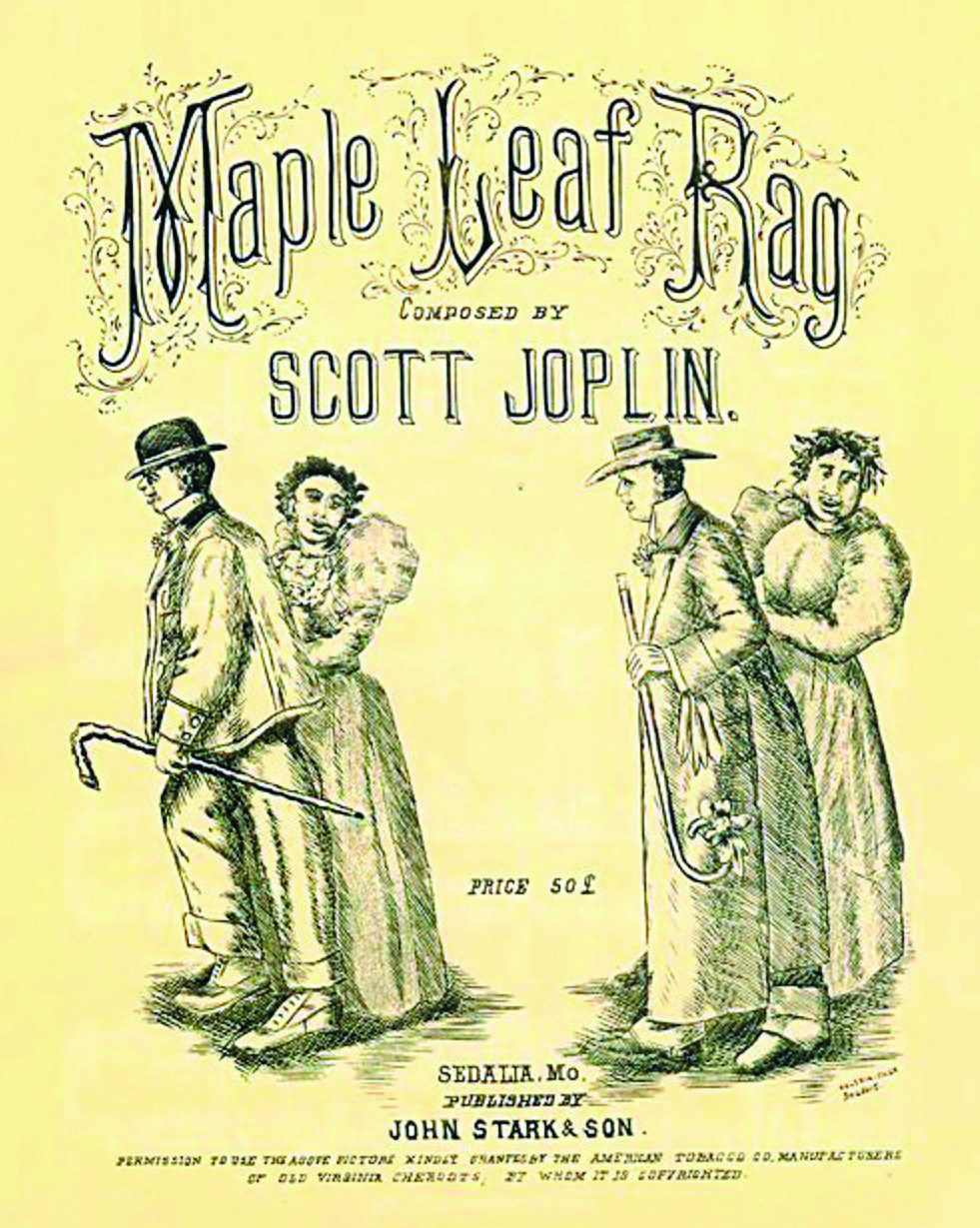 On August 10, 1899, at 114 East 5th Street, Sedalia, Missouri three men gathered at the John Stark and Son Music Store to sign a publishing contract for the Maple Leaf Rag. The African American composer was Scott Joplin. His White attorney was R.A. Higdon, and the White publisher was John Stillwell Stark.
This composition went on to establish what came to be known as Classic Ragtime. It was syncopated and rather formulaic with repeated theme patterns similar to Joplin's AA BB A trio trio DD. The small Sedalia edition cover featured cake walkers from a cigarette ad. Later Stark sheet music covers used a large maple leaf design.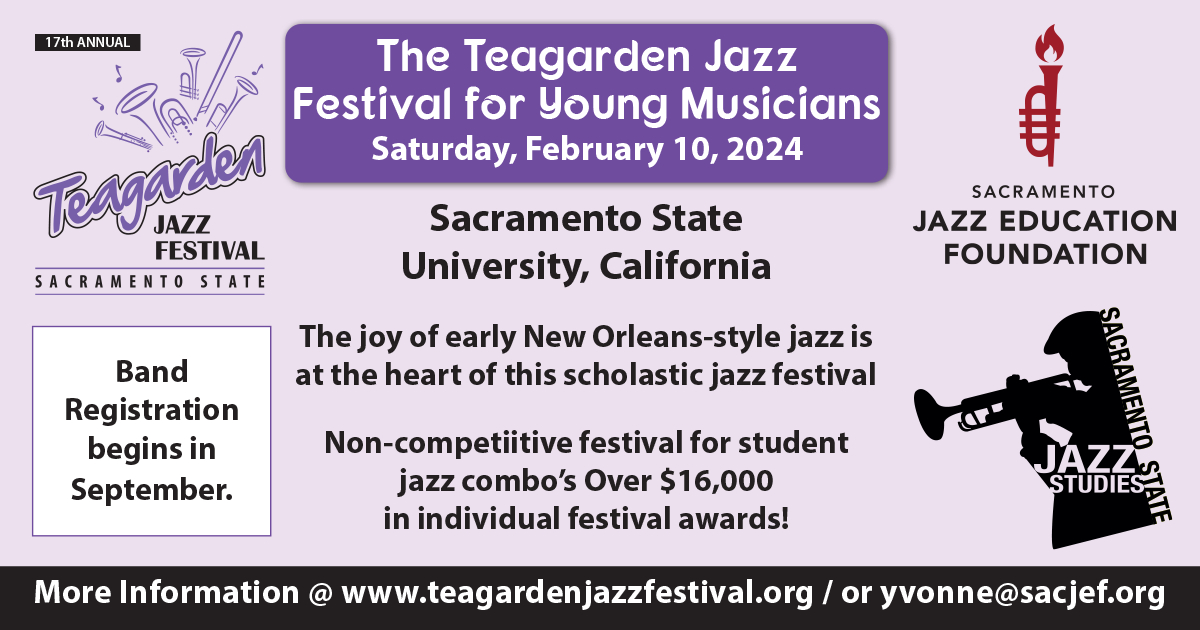 There is still debate over the source of the name of this composition. A dedication to the infamous Maple Leaf Club of Sedalia on the second to fourth printings confused the origin of the title and many have come to believe the short lived club was named for the composition, not the other way around. In 1903, John Stark published the Maple Leaf Rag as a song with racist lyrics and an offensive cover. Joplin did not approve.
However, there was little else controversial about the Maple Leaf Rag. Its fame as well as the composer's reputation quickly spread across the country and around the world. Even more significant, the composition set a standard for Classic ragtime and for the last nearly century and a quarter, it has been a part of our popular culture, inspiring and energizing students, performers, and audiences.
Like the United States itself, Classic Ragtime had its origins in many diverse cultural traditions, especially African American. It has become America's music and the Maple Leaf Rag is its anthem.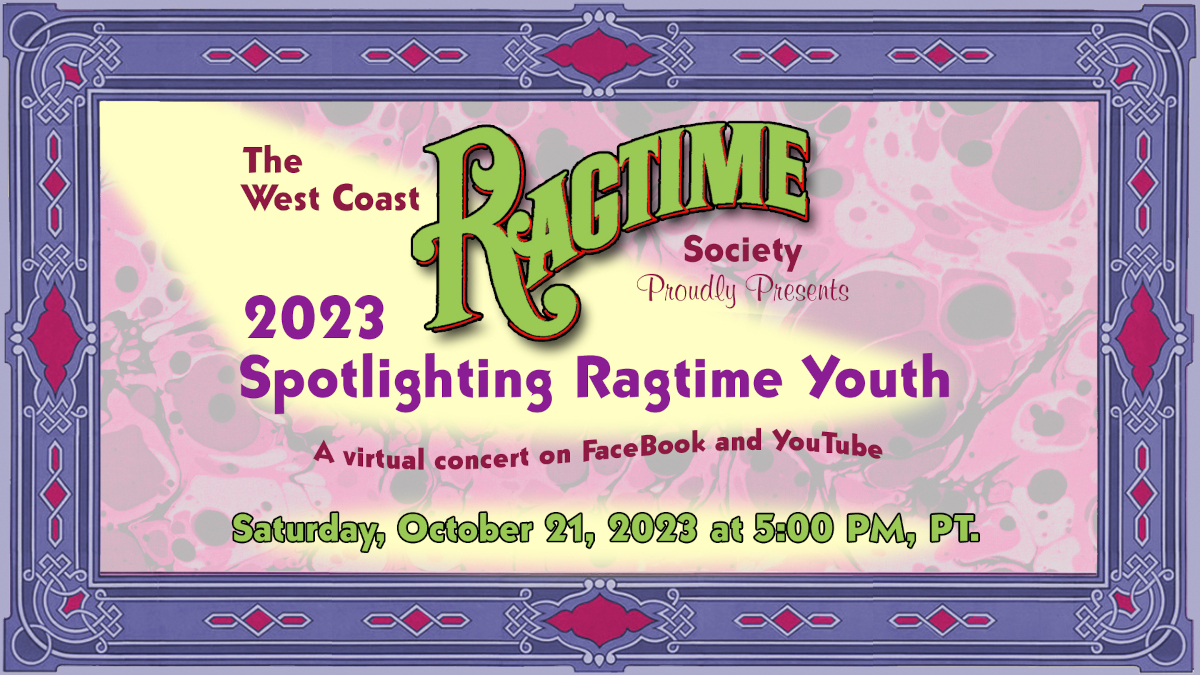 BIBLIOGRAPHY
Berlin, Edward A., PhD; The King of Ragtime: Scott Joplin and His Era; 2 Ed.; Oxford University Press; 2016
NEXT TIME: Scott Joplin