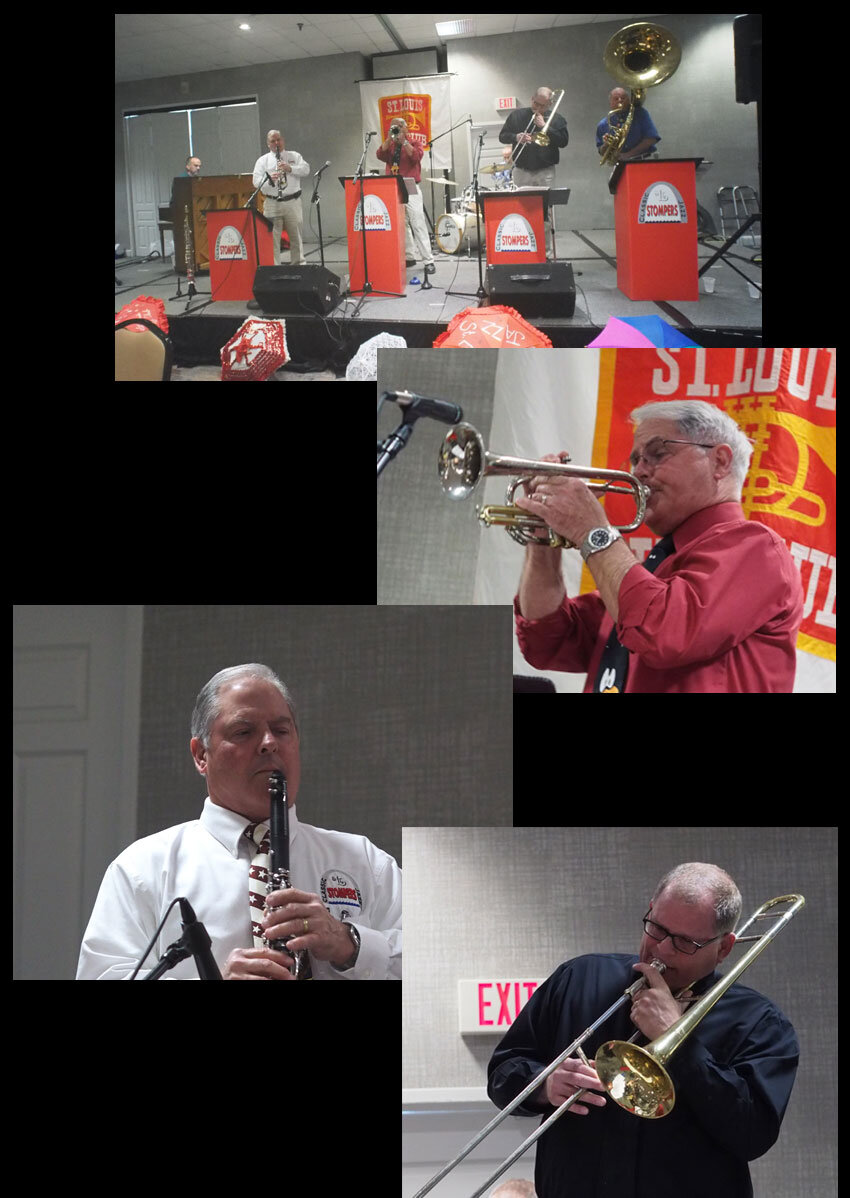 The St. Louis Jazz Club is proud to announce that we will be celebrating 70 wonderful years in October. The first meeting of the Jazz Club took place on October 8, 1951, in the Mandarin Room of the Hamilton-Wilshire Hotel. The President was E.C. Bishop and the Secretary was Vivian Oswald. In the first four months of the club's existence, the number of members grew to 84.
The goals of the St. Louis Jazz Club are summed up in the original constitution: "The St. Louis Jazz Club shall be a civic non-profit organization formed to afford a common meeting ground for all persons interested in jazz: musicians, listeners, and collectors. The Club shall endeavor to preserve, encourage, and stimulate interest in jazz music; to foster and advertise creators of jazz music; and to exchange helpful information which may be instructive or entertaining to its members."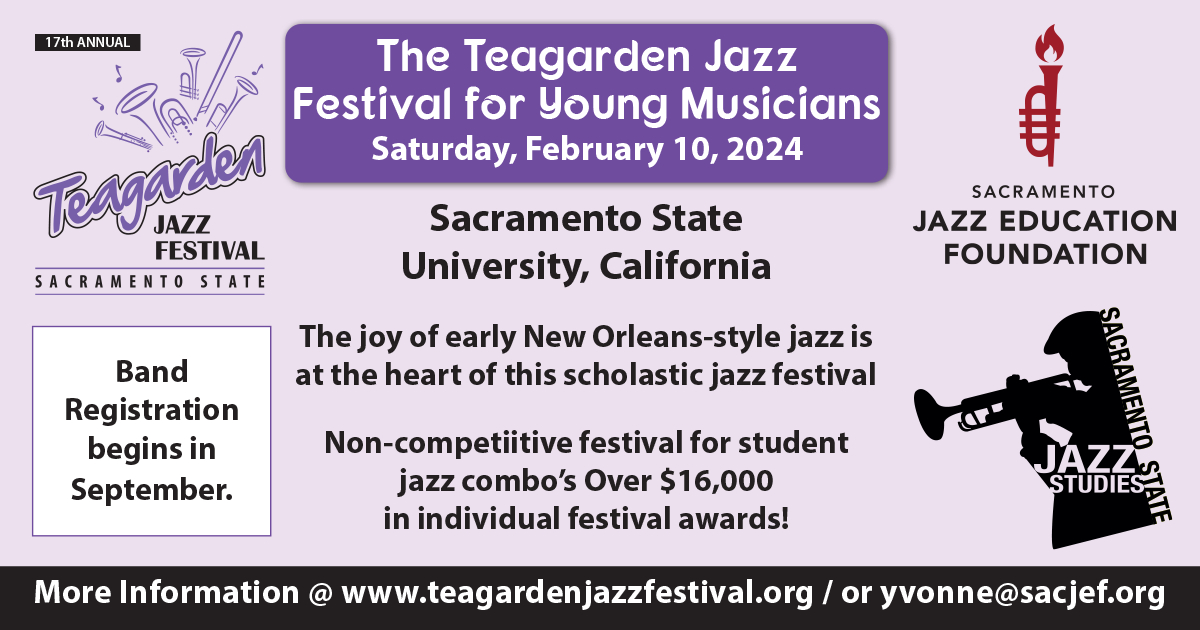 Now, seventy years later, the St. Louis Jazz Club is still going strong. We have a current membership of 253 people. We recently resumed our monthly jazz concerts which had been cancelled due to the COVID-19 pandemic. Each year we have a Christmas Party for our members and in the past we held jazz festivals in St. Louis.
Since 1951, we have continued to foster the love of traditional jazz through our concerts, our educational activities, and our community outreach. Every year we award three major scholarships to college students majoring in jazz. We sponsor summer jazz camps and the Essentially Ellington Day at SIUE for high school jazz bands to attend. We sponsor many educational programs for middle and high school students to introduce them to jazz by having bands, such as Cornet Chop Suey, go to the schools and play for students and then teach them some of the songs. These have been very rewarding programs for us, the musicians, and the students to participate in over the years.
Under the leadership of our President, Tim O'Bryan and Vice President, Judy Collins, our club has continued to thrive. As it was at our founding, the primary objective of the St. Louis Jazz Club is to promote and perpetuate traditional and other forms of jazz in Missouri and the greater St. Louis area. We seek to encourage the interest, education, and participation of adults and youth in this music that we love.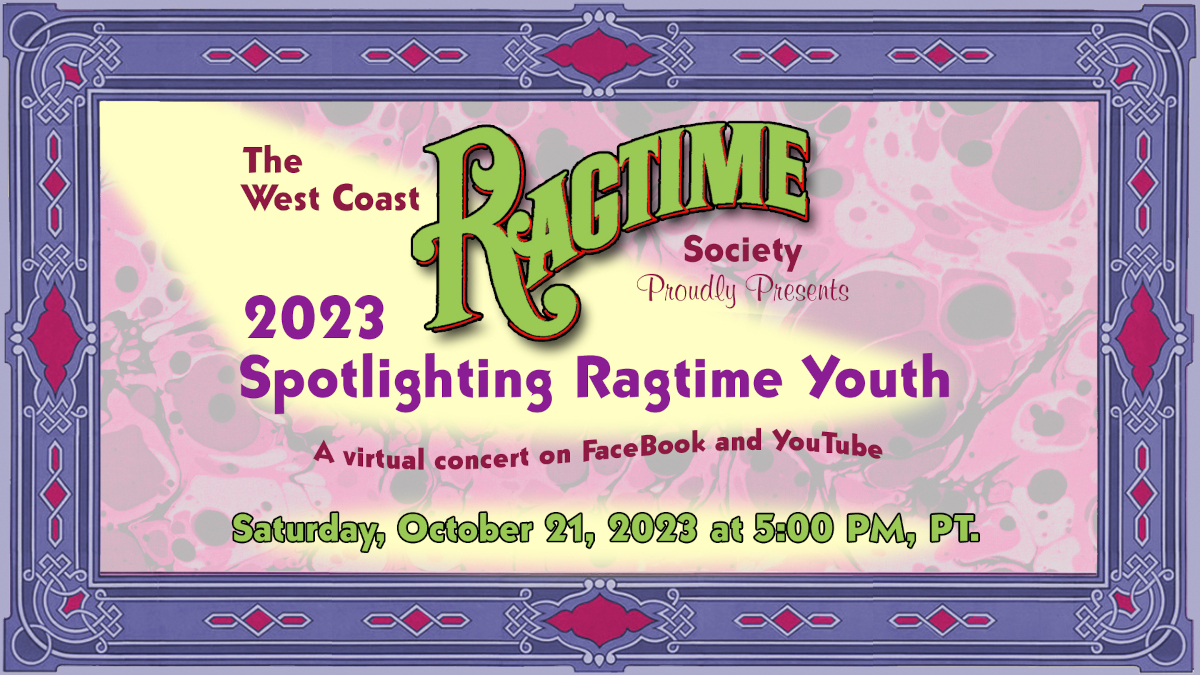 On October 10, 2021, we will celebrate the St. Louis Jazz Club's 70th Birthday with a concert featuring four of our favorite bands—and, of course, birthday cake! If you would like to join us, please contact us through our website at stlouisjazzclub.org.