The title, Tom McDermott Meets Scott Joplin, might be a misnomer. He is not "meeting" Scott Joplin for the first time; Joplin's music was an important interest and influence early in McDermott's career, long before he put ragtime aside to spread his focus on a myriad of other styles. That makes this CD more a revisit than a "meeting."
It's a given that everything McDermott plays is performed well and, frequently, with unusual quirks. The issue—the major issue—is to examine what he does with each selection, his approach to the music. If there is one thing that consistently characterizes McDermott's playing and composing, it is his stylistic flexibility. He is the definitive eclectic who appreciates and absorbs so many styles that he could not remain faithful to only one or two. On this CD, McDermott's stylistic decisions range from a precise reading of Gladiolus Rag to a highly transformed Maple Leaf Rag, from straight ragtime, to jazz, blues, and Brazilian choros. Rhythmically, he exceeds ragtime's classic syncopations. McDermott paints with a rich palette.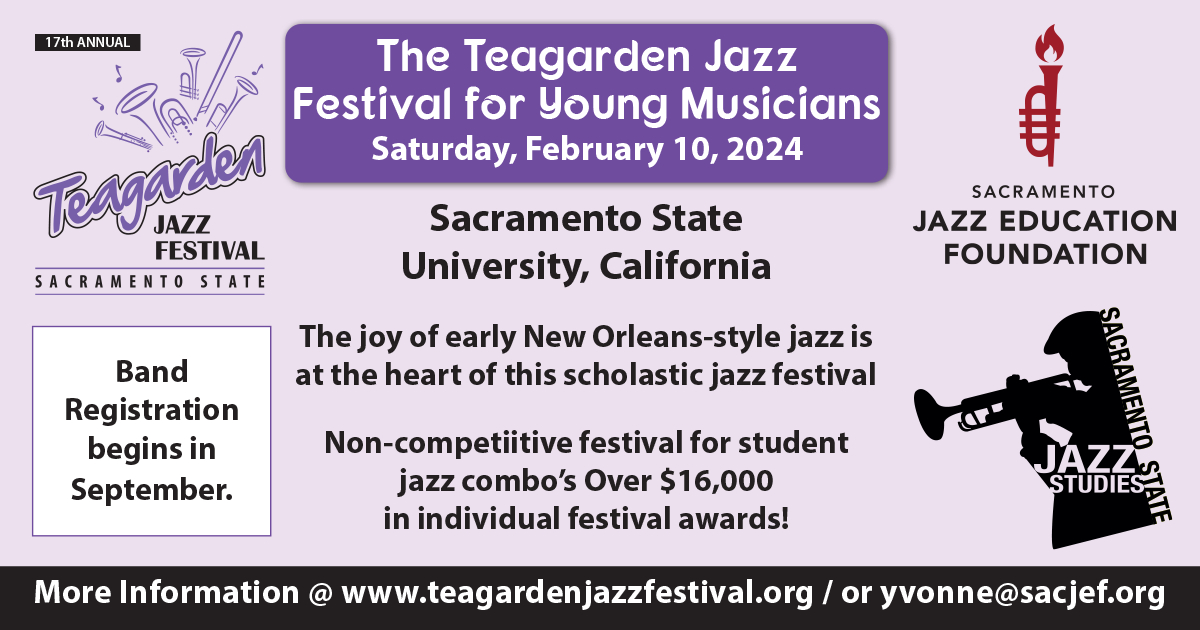 In addition to the exact reading of Joplin's score in Gladiolus Rag, he performs five rags with a close reading, adding only slight ornamentation, passing notes, or minor rhythmic displacements: this group includes Rose Leaf Rag, Fig Leaf Rag, Euphonic Sounds, Sunflower Slow Drag, Easy Winners, and Something Doing. He performs a few others mostly as written, but plays around with the music in one section. In Magnetic Rag he playfully varies the repeat of the B strain. Rosebud March—the only non-rag on the CD—goes along at a cheerful, breezy, marching pace with minor changes until the repeat of the C strain, which is suddenly transformed into a blusey march.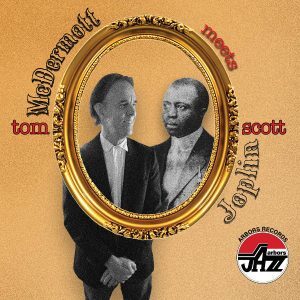 With Pine Apple Rag McDermott takes his view of Joplin in a new direction. He begins with a close reading, playing the first three sections—AAB—pretty much as written. But on the repeat of B he varies the music considerably, including a suggestion of Jelly Roll Morton, and from there on, while he occasionally returns briefly to the score, it is mostly letting loose, bringing in a Latin tresillos rhythm, jazz-like lines in the treble, and complex polyrhythms. The final strain, D, is played not twice—as would be conventional with a classic rag—but four times, each iteration going off in different directions. It's a terrific take-off on one of Joplin's greatest rags.
Searchlight Rag begins in a puzzling fashion. The introduction's rhythmic deviations can be overlooked as of little consequence, but the music is in the wrong key—E-flat instead of Joplin's original in B-flat. When the introduction ends, the reason for this key change becomes immediately clear: McDermott discards the rag's opening, B-flat sections—AABBA—and goes immediately to the trio, which is in the E-flat. After playing the C section once as written, he repeats the section in a swinging jazz style, carrying this style over to the D section. At the end of the D—the last four measures—McDermott unexpectedly returns to ragtime, sticking to the notation and allowing Joplin to have the last word.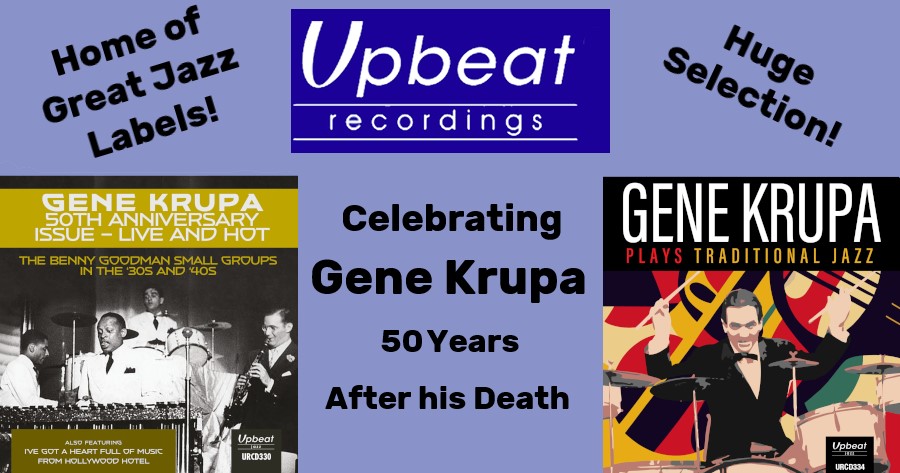 McDermott similarly discards the opening AABBA strains of The Strenuous Life, starting with his own introduction before going into the C section, played freely, but recognizably, and with a tresillo rhythm. He plays this section five times, each iteration going further from the original melody, while always retaining the basic harmonic structure. He plays the final strain, D, only once, in a ragtime style with a touch of Jelly Roll Morton
I don't suppose there are many ragtime-playing pianists who do not groan when asked to play . . . for the nteenth time . . . The Entertainer (aka The Sting). Not again, at least not without making substantial changes. McDermott's alterations amount to a masterly variation. He sets the tone immediately with an introduction based on Joplin's original, but transformed into something new. His approach with the four main strains is to first present the melodies in a recognizable fashion—albeit with many deviations and, at times, substitute harmonies—and on repeats go further afield with melodic and harmonic variations. Regardless of its distance from the original, strategically placed familiar melodic signposts aid the listener who might otherwise get lost. Despite some extreme changes, the soul of The Entertainer remains.
McDermott's playful inventiveness with The Entertainer is surpassed only with his transformation of Maple Leaf Rag. This extended performance goes off in unimagined, jaw-dropping directions as McDermott creates a new masterpiece from Joplin's greatest classic.
The final three numbers—Swipesy Cakewalk, Heliotrope Bouquet, and The Chrysanthemum—demonstrate Joplin's ragtime as played in the choro style of Brazil. (It is taken from McDermott's earlier CD, Choro do Norte.) The performances are by an excellent, small ensemble composed of McDermott (absent in Heliotrope Bouquet), Evan Christopher (clarinet), Rick Trolsen (trombone), and members of Tura Poeira, of Brazil: Ciao Marcio (guitar), Henry Lentino (bandolim, similar to a mandolin), and Sergio Krakowski (pandeiro, which looks like a tambourine, but has a tunable, bass drum head). The resulting effect of choro rhythms grafted on Joplin's ragtime is beyond description; it must be experienced.
Tom McDermott is an adventurous musician, open to new influences, always looking for interesting facets of music that he had previously overlooked. His explorations have taken him far beyond his ragtime roots, and in revisiting ragtime for this CD he has created a new view of Scott Joplin.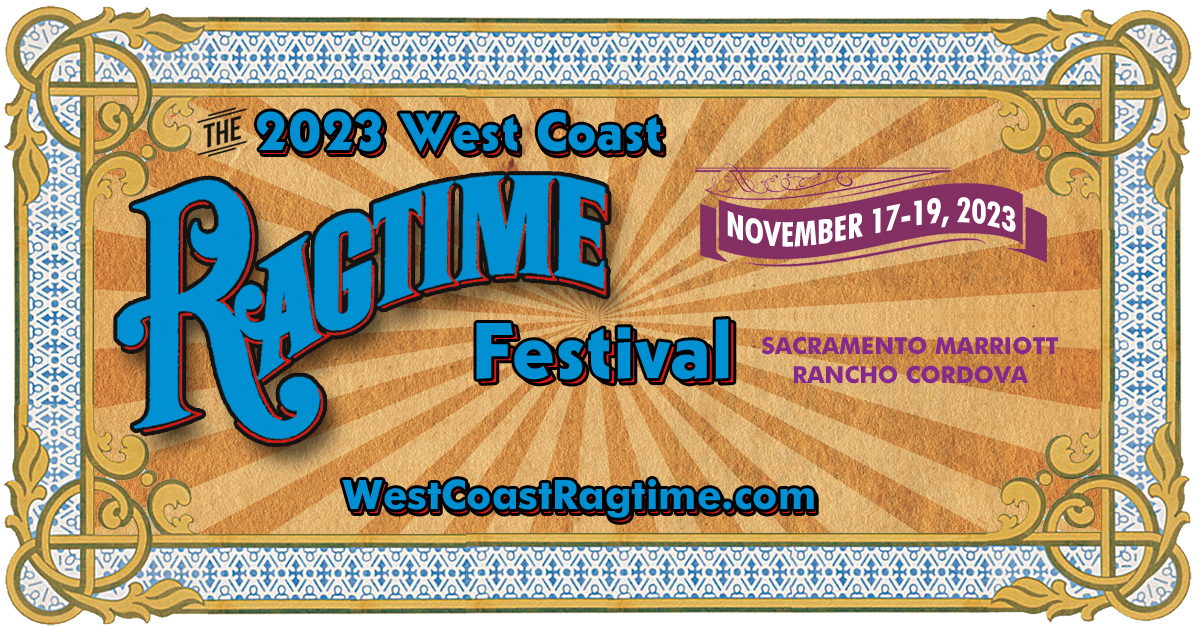 Tom McDermott Meets Scott Joplin
Arbor Records ARCD 19469