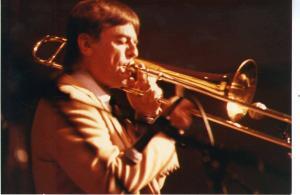 Bill Watrous, 79, on July 2nd, after a short illness in California.
William Russell Watrous III grew up in Connecticut idolizing his trombonist father who had played with Paul Whiteman. He tried his hand at the instrument himself and was playing in Dixieland bands while he was still in high school. He would go on to become one of the greatest trombonists in the history of jazz known for his rich, smooth, and technically proficient playing.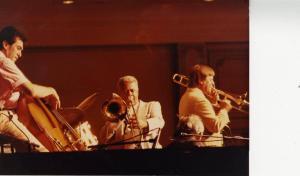 In 1957 he joined The Navy Band, which he said gave him more discipline in his approach to learning music. While with the Navy Band in San Diego he studied with Herbie Nichols. In New York in the early 60's he got attention when he joined Kai Winding's bands. He also recorded with Woody Herman, Quincy Jones, Maynard Ferguson, and Johnny Richards. He performed with the Billy Butterfield Band and then in the late 60's was a member of the house band on the Merv Griffin show. In the early seventies, he played with jazz fusion group, Ten Wheel Drive.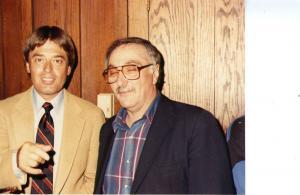 He led The Manhattan Wildlife Refuge Big Band, later renaming it Refuge West after relocating to California where he has lived since 1976. In 1983 he published an instruction manual of trombone techniques titled Trombonisms. He also recorded as a soloist and in ensembles of all sizes.
In 1993 he released the album he would become best known for. "A Time For Love," featured songs written by Johnny Mandel with charts arranged by Sammy Nestico.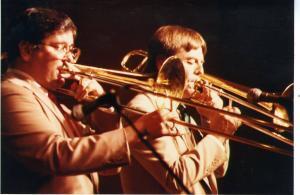 He had been recently planning a vocal album. He was on the music faculty at the University of Southern California Thornton School of Music. He also contributed to innumerable trombone workshops, passing on his wisdom to the next generation of talent.
---
The four Photographs in the body of article courtesy of F. Norman Vickers.
Click here for a truly fascinating and wide-ranging interview in which Watrous discusses his own history, critics, other trombonists, and playing jazz in the modern era.