The Lineup was announced June 8th, see it here.
FOR IMMEDIATE RELEASE: 

June 1, 2018
TUCSON, AZ—On Friday, June 8 between 5:15 and 6:15 p.m., the HSL Properties Tucson Jazz Festival and the Tucson Desert Song Festival will hold a press conference to unveil the lineup for their respective festivals. Both will be held in January 2019, with an overlap of nearly a week. The announcements will take place at the Fox Tucson Theatre, 17 W. Congress St. The theatre is presenting the Ramsey Lewis Trio at 7:30 p.m.  that evening. Following the concert, the jazz festival is sponsoring Late Night Jazz at Maynards (400 N. Toole) with the band Mesquite until 11:30 p.m.
In addition to revealing its lineup, the festival will announce its reorganization and welcome Todd Steadman as the new Executive Director andJoseph Tasker III in the newly created position of Operations Director. Yvonne Ervin, the founding Executive Director, will become Artistic Director.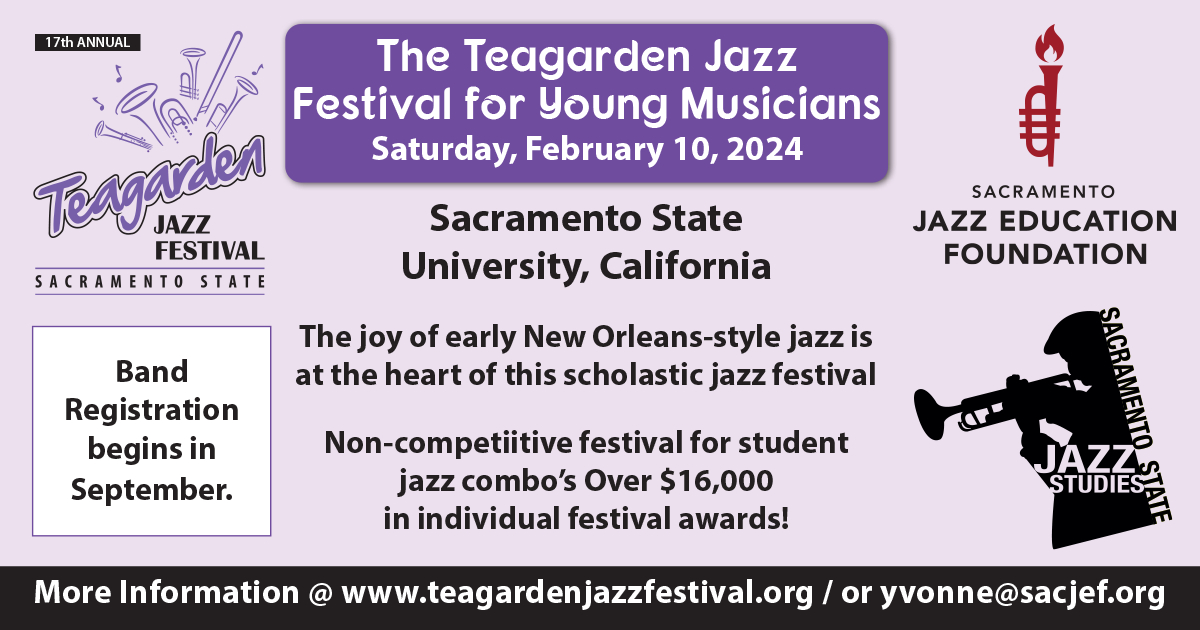 "We're very excited about our new team," says Elliot Glicksman, president of Jazz in January, Inc., the non-profit organization behind the Tucson Jazz Festival. "Yvonne has done a great job the past four years in making this festival a huge success financially and artistically; the board decided that it's time she had more help."
A Los Angeles native, Todd graduated from the University of Arizona with a degree in Geography and Regional Development and worked for the Tucson Chamber of Commerce in business retention in the mid-1990s for five years before returning to the LA area to work for the Beverly Hills chamber as Director of Economic Development and Government Affairs. After six years there, he became Executive Director of the Sunset Strip Business Association for nearly 11 years. He was responsible for spearheading the Sunset Strip Music Festival which was named "one of the top Summer Music Festivals" by Rolling Stone and "one of Southern California's top festivals and fairs" by BizBash. Todd signed sponsors such as Jack Daniel's, Gibson Guitars, Budweiser, Monster Energy, Virgin America, Red Bull, Herradura and Land Rover to generate more than nine million dollars for the festival and business association. Since returning to Tucson in 2016 he has worked in event management as a consultant for Crito Hospitality and the Tucson American Cancer Society.
Jack Camper, who was head of the Tucson Chamber of Commerce during Todd's tenure, had this to say about him: "Todd is honest, hardworking, creative, has good vision and is fun to be around. I think your client base will enjoy working with him in helping you continue to expand The Tucson Jazz Festival. I was extremely happy to have him on the Tucson Chamber staff."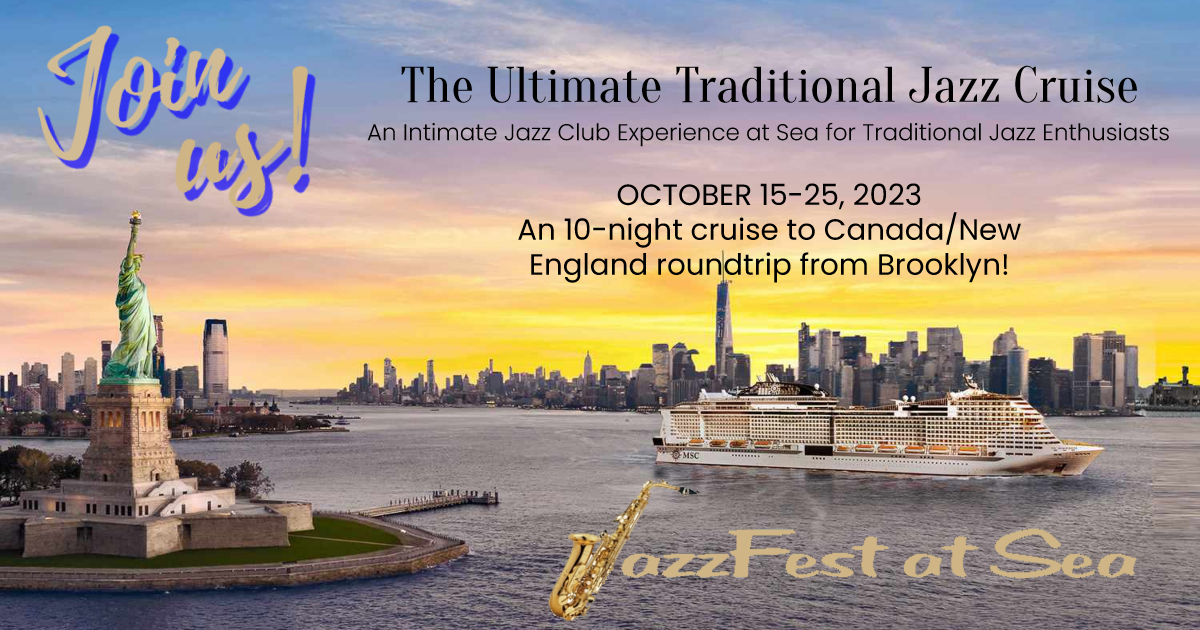 Joe has a Masters degree in Arts Management from American University in Washington DC and a Bachelors in Electronic Production and Design from Berklee College of Music in Boston. He worked in production capacities at the Kennedy Center for the Arts special programs and jazz programs, as sound technician for various venues and as a tour manager for bands in the U.S and Canada.  Joe moved to Tucson in early 2018.
"The recommendation we received from Joe's boss at the Kennedy Center was so glowing, we all agreed that we absolutely had to hire him," Steven Pope, the chair of the search committee, says.
For more information on the HSL Properties Tucson Jazz Festival, visit www.tucsonjazzfestival.org and for the Tucson Desert Song Festival, visitwww.tucsondesertsongfestival.org.
###
Yvonne Ervin
Executive Director, Jazz in January, Inc.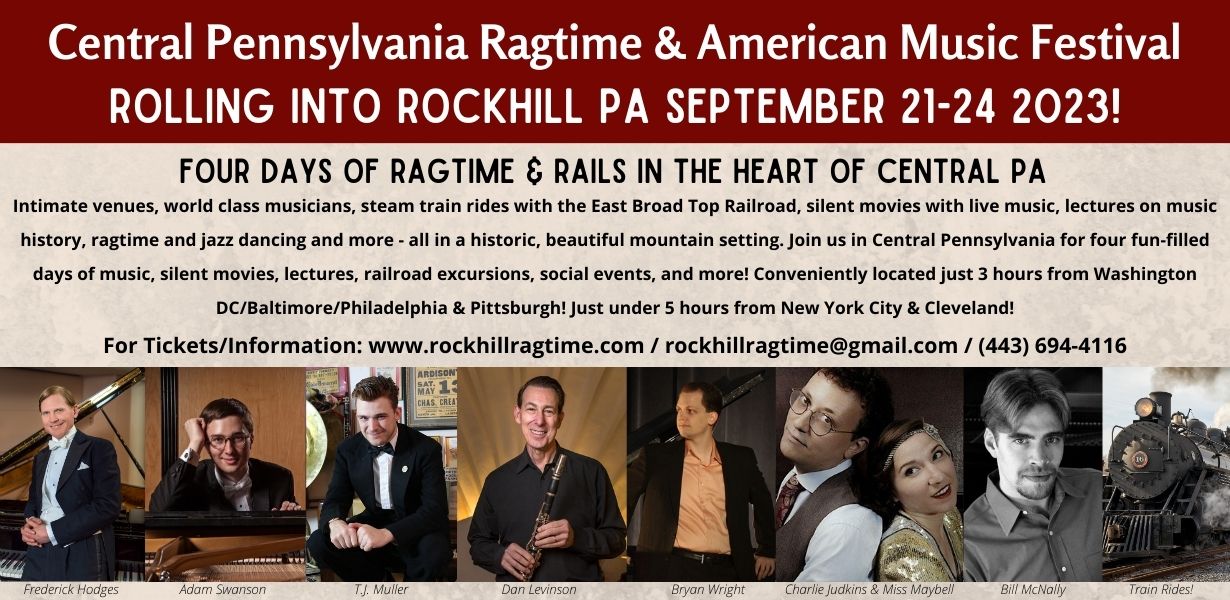 Cell: 212-678-0288
HSL Properties Tucson Jazz Festival, January 10-21, 2019
P.O. Box 1809
Tucson, AZ 85702-1809
www.tucsonjazzfestival.org