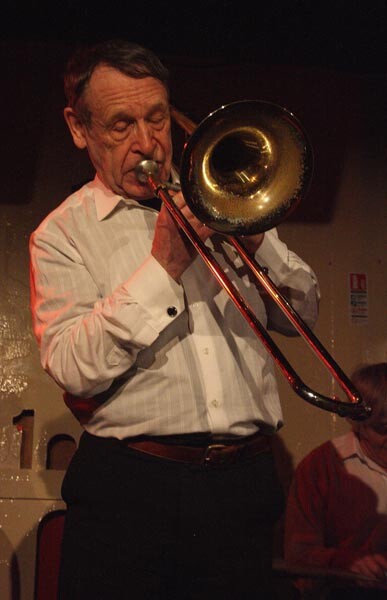 Trombonist, broadcaster, writer and jazz historian, Mike Pointon died on November 1st at the age of 80. A well known figure on the UK jazz scene for decades he recorded or appeared with a number of prominent musicians from the UK, Europe, and the US, including  Sammy Rimington, Keith Smith, Barry Martyn, Clive Wilson, Albert Nicholas, Bent Persson, and Mezz Mezzrow.
He played with Ken Colyer's band while still a teenager. He played with the Blue Crow Jazzmen and the Perdidio Street Six, before starting his own band while also appearing with  the Salutation Brass Band, Kid Martyn's Ragtime Band and with Sammy Rimington. With Rimington he was able to play with George Lewis, Capt. John Handy, Kid Thomas and Alton Purnell. Other groups he appeared with included the San Jacinto Jazzmen, the New Teao Brass band, Uncle John Renshaw's Jazzband, Keith Smith's Climax Jazzband, Barry Martyn's Camellia Jazz Orchestra, Dave Mills' Jazzband, Brian Green's Jazz Band, the Lounge Lizards and Bill Brunskill's Band.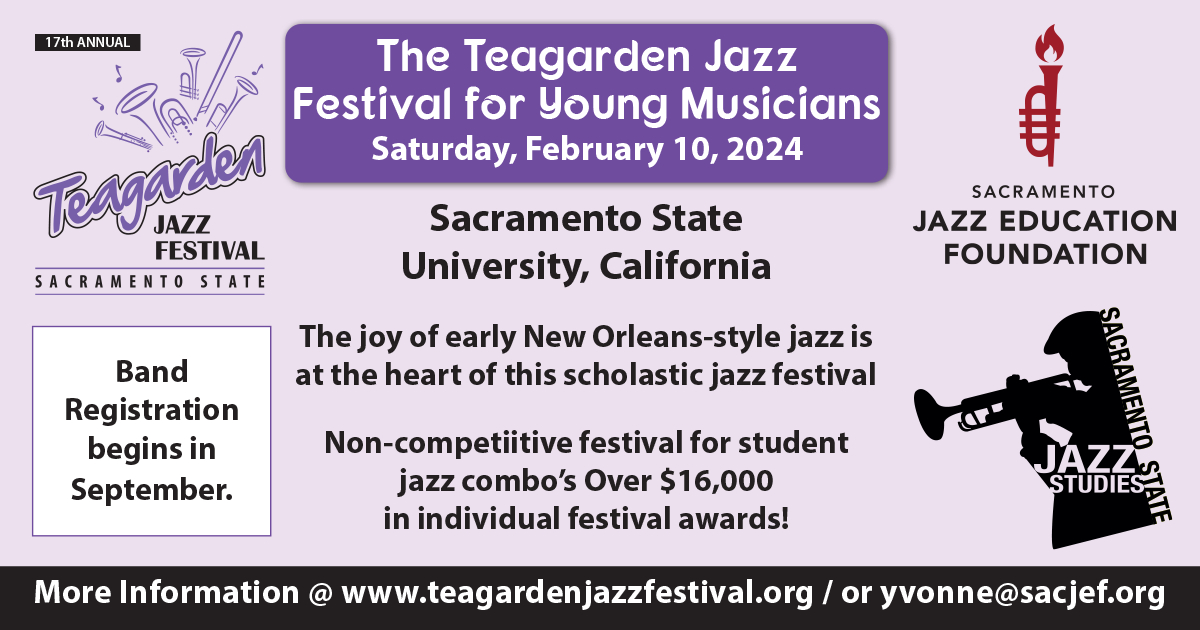 He spent a year in Belgium leading a quartet and joining the Cotton City Jazz Band when they backed Mezz Mezzrow. While there he also played with Albert Nicholas and made a record with Paul Closset's Dixie Gamblers. He toured the Middle East with the British All-Stars and toured Northern Ireland with Wild Bill Davison and Art Hodes as part of John Petter's All Stars. He appeared with Clive Wilson's New Orleans Serenaders on their UK tours.
As a historian of jazz he wrote a book on Ken Colyer, Goin' Home, and another on Bill Russell's unique place in recording, and in some ways inspiring, the pursuit of the original jazzmen, titled Bill Russell and the New Orleans Jazz Revival. Both books had Ray Smith as a co-author.
He produced documentaries for the BBC on jazz figures including Red Allen, Bunk Johnson, and Benny Carter. He also produced or wrote notes for a number of the impressive historic releases from Upbeat Recordings, most recently Zutty Singleton – Icon of New Orleans Drumming: Heartbeat of Jazz 1924-1969.