I had the wrong idea about the Ulysses Jasz Band. When I popped in their album I was expecting a hot West Coast style band. What I got instead was a classic sound. Part of that classic atemporal feel is generated by the prominence of Bob Efford's fine Tenor Saxophone and Clarinet work and John Leonards crisp and laid back piano approach. But they also use Tuba, Banjo, and Washboard on some tracks. It's entertaining traditional jazz not trying too hard to define itself.
It's the perfect thing to help patrons of the James Joyce Pub in Santa Barbara step out of time and relax with a brew. The name Ulysses is a reference to Joyce's famous work and the unique spelling of Jasz is a clever nod to his writing style as much as to the early spelling "Jass". It also rings of the meaning the word is said to have had before it was applied to music.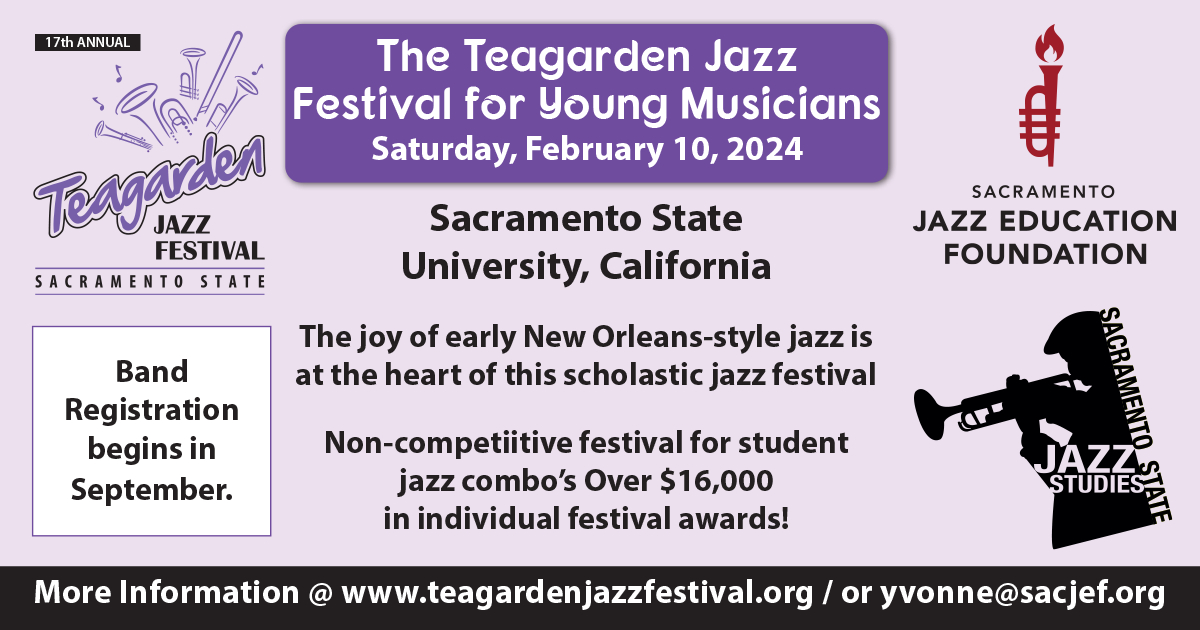 Ulysses Jasz recently celebrated 20 years as the Saturday night house band at the Irish pub on Santa Barbara's State Street. They've grown a large local following in that time and the steady gig has created opportunities for many musicians. Founder Alex Marshall told a local newspaper, "Every week, the band is different. I have a pool of 50 musicians to draw upon and assemble the band every week. … I'm the only original member left." The spontaneity of their lineup is reflected in the spontaneity of their setlist every Saturday. The sound stays fresh enough to maintain a crowd of regulars of all ages.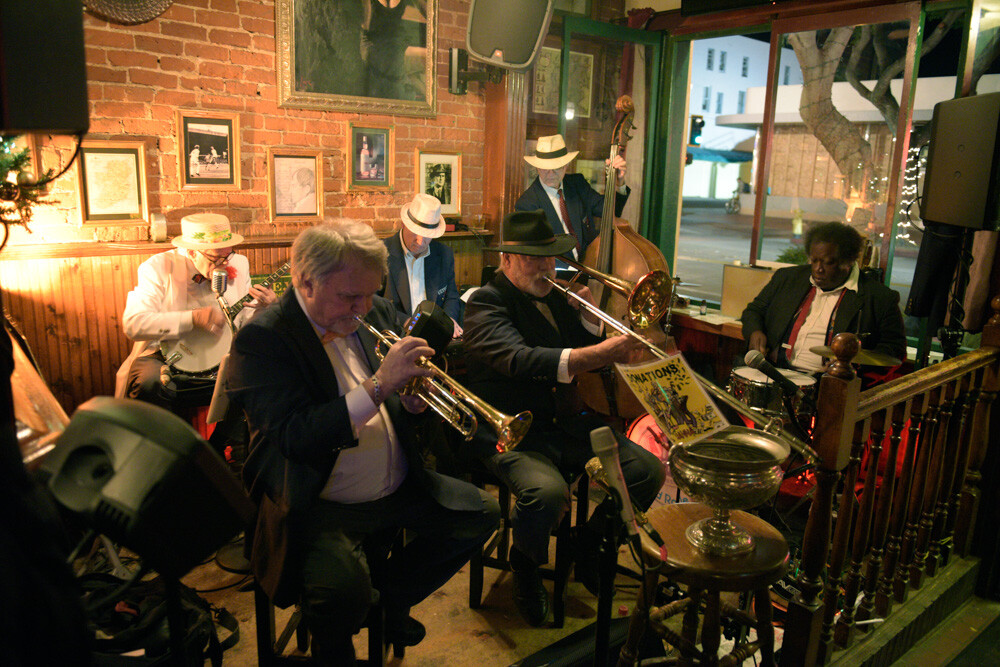 Marshall himself is from Scotland and after being turned on to early jazz while in art school in the 40s he became prominent in the traditional jazz scene around London before eventually relocating to the US. Other regular members come from remarkably diverse backgrounds, some with a family lineage in jazz, others who have worked their way back to trad from careers in modern jazz or rock. I highly recommend our profile of the band, and Alex Marshall, from December 2018, the paragraph biographies of the band's regulars are enlightening. Despite what he says about having 50 musicians on call, all the named musicians present for that story are on this album.
Bob Efford, to whom this album is dedicated died in April at 91. He was a Londoner who played in Vic Lewis' band and then Ted Heaths' Band. He also recorded studio sessions with the visiting Harry James and Benny Goodmen bands. In the 70s he moved to LA and recorded with innumerable stars in the studio. In addition to mastery of the full range of reed instruments, he could play a dizzying number of others.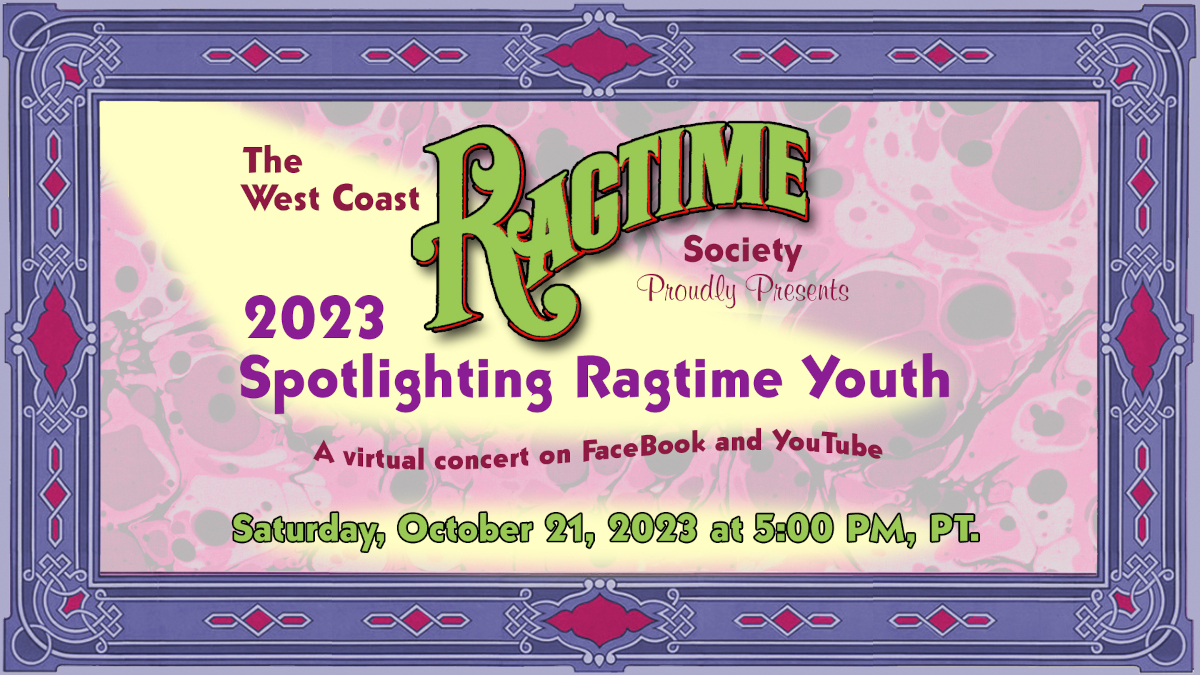 Other regular members are not so old, or so British. Their regular female vocalist, Hanna Ross, used to sing for Rock bands, sing Arabic music, and Belly Dance before joining the band about a decade ago.
Their 15 track album, Odyssey, is a delightful ride through the music you might hear at their show, but recorded in a crisp studio setting. In addition to traditional jazz stalwarts "China Boy", "Exactly Like You" and "Tin Roof Blues" they play pop numbers like "Sit Right Down and Write Myself a Letter" and the swing standard "Take the A Train". Their tempo and sense of rhythm imply they pay attention to the dancers up front at their gigs crushing peanut shells as they practice Balboa and Shag moves.
Contact: Alex Marshall