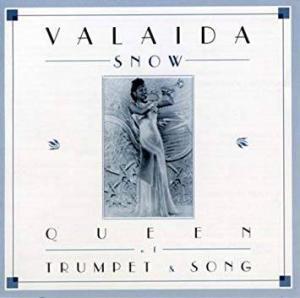 Valaida Snow (1904-56) was a unique performer. Virtually the only female to become a superior swing trumpeter in the 1930s (she was preceded by Dolly Jones in the 1920s), Snow was an exciting performer who also sang and danced. Originally part of a family that worked in show business, she also played clarinet, saxophones, banjo, mandolin, violin, accordion, cello, bass, and even harp although not on records. Louis Armstrong was among her fans as early as 1928 as was Earl Hines.
A world traveler, during 1926-29 she visited China, India, and Singapore as part of Jack Carter's Serenaders. Snow appeared in shows in the U.S. and then spent the second half of the 1930s and the early '40s performing throughout Europe and the Far East. Arrested in Copenhagen under mysterious circumstances (she said that she was in a Nazi prison camp but she may have actually been arrested for theft and possession of drugs), Snow was released in a prisoner exchange in 1942, returning to the U.S. While she never regained her former fame, she continued working (mostly as a singer) up until her death in 1956.
There were other talented female jazz musicians during the 1930s and '40s but very few horn players had opportunities to record. Fortunately Snow was an exception in Europe. The two-CD set Queen Of Trumpet & Song has all of her recordings from 1935-40, 41 selections recorded in London, Paris, Sweden, and Denmark that really show what a talent she was. Snow's singing is excellent, displaying swinging phrasing, some fine scat-singing, and the ability to put across a ballad. But it is her trumpet playing that often takes honors. On such numbers as her hit "High Hat, Trumpet And Rhythm," (which Bria Skonberg recently revived), "I Can't Dance," "Sing You Sinners," "Some Of These Days," "Nagasaki," "Tiger Rag," and "St. Louis Blues" she shows that she ranked high among trumpeters of the 1930s.
And for those who want the complete Valaida Snow, the out-of-print CD 1940-1953 (Classics 1343) has all of the rest of her recordings as a leader, with just two duplicates from the Queen of Trumpet & Song set.
Queen Of Trumpet & Song (DRG 8455, 41 selections, TT = 74:31) www.drgrecords.com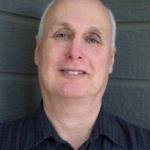 Since 1975 Scott Yanow has been a regular reviewer of albums in many jazz styles. He has written for many jazz and arts magazines, including JazzTimes, Jazziz, Down Beat, Cadence, CODA, and the Los Angeles Jazz Scene, and was the jazz editor for Record Review. He has written an in-depth biography on Dizzy Gillespie for AllMusic.com. He has authored 11 books on jazz, over 900 liner notes for CDs and over 20,000 reviews of jazz recordings.
Yanow was a contributor to and co-editor of the third edition of the All Music Guide to Jazz. He continues to write for Downbeat, Jazziz, the Los Angeles Jazz Scene, the Jazz Rag, the New York City Jazz Record and other publications.