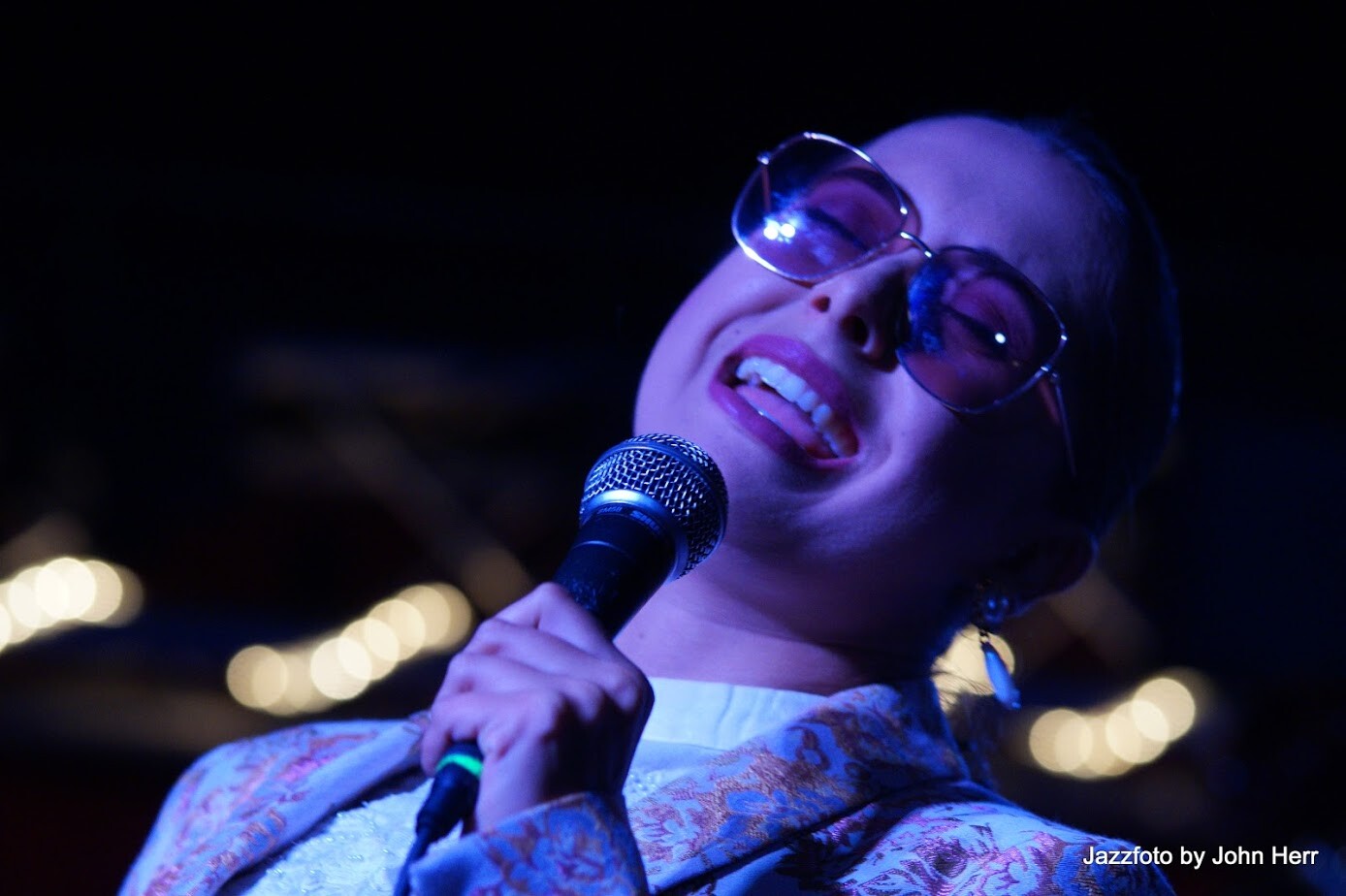 Veronica Swift, just 25 and the most sought-after young jazz singer on the scene, hit the RIJF for the second time in two years, playing to a capacity crowd at the Montage. She has toured worldwide with Chris Botti, the Jazz at Lincoln Center Orchestra and the Benny Green Trio and has regular residencies at Birdland in Manhattan. This trip, she brought fans to their feet not only in the Flower City, but also at Jazz Buffalo & at the Saratoga Jazz Festival, backed by pianist Emmet Cohen, bassist Yasushi Nakamura and drummer Bryan Carter.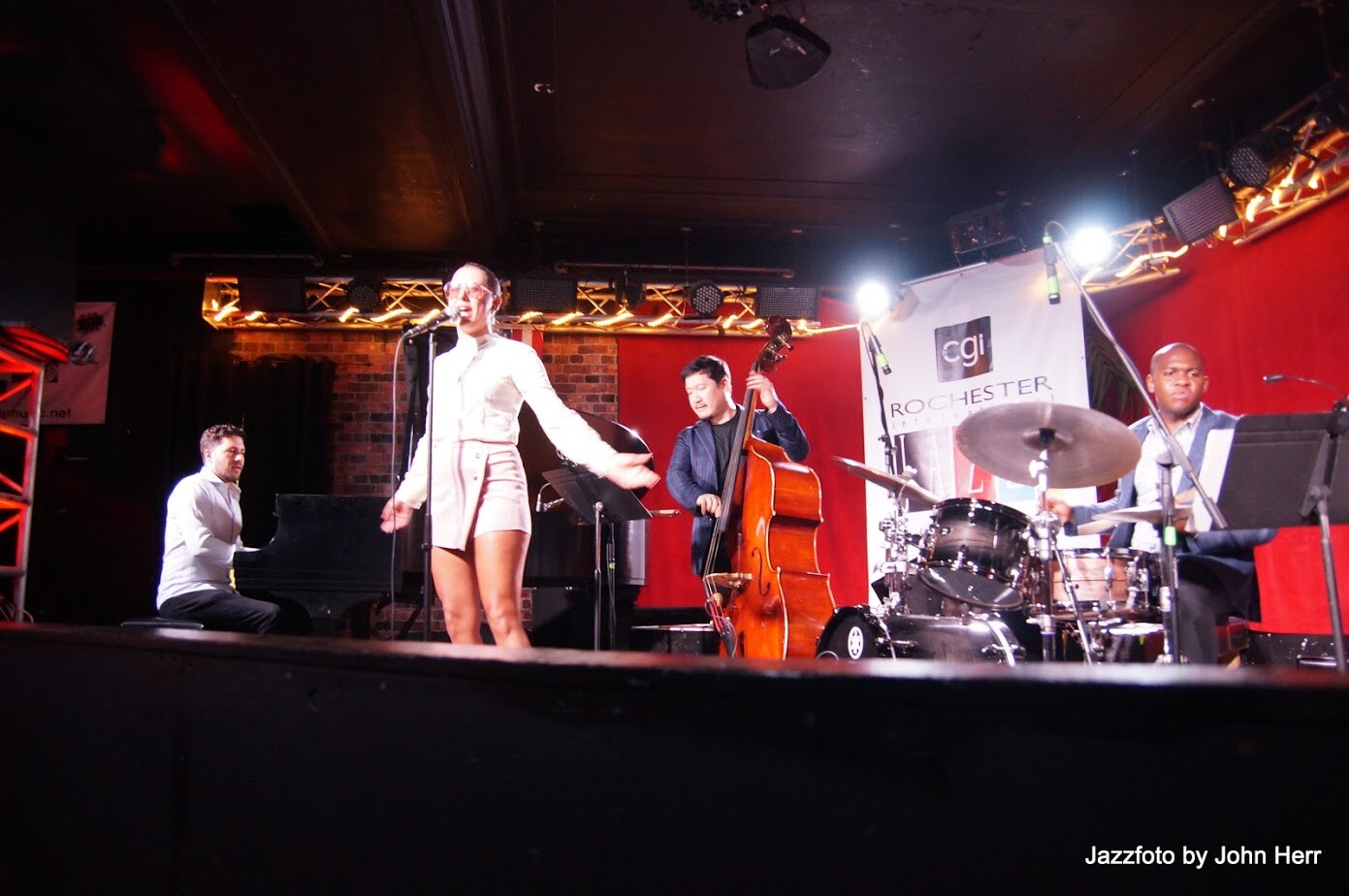 The trio took the stage with a variegated Ellington medley: a leisurely stroll through "Sophisticated Lady" that led into a warp-speed treatment of "Braggin' In Brass". Then Veronica came on with a quicksilver version of "How Lovely to Be a Woman" from Bye Bye Birdie that would have matched the delivery of Lambert, Hendricks & Ross in their prime. From there, it was this singer's anthem "You're Gonna Hear From Me" (from the 1965 movie Inside Daisy Clover), "As Long as He Needs Me" (from Oliver), "You Don't Know What Love Is", Mel Torme's nostalgic "Stranger in Town" (with drummer Carter brushing a departing choo-choo train on his snares), "Back Where I Once Belonged", a wordless duet with bassist Nakamura on Oscar Pettiford's classic "Tricotism", then the closing "After You've Gone", with the singer scatting inventively and leading the audience in clapping when Cohen launched into rolling choruses of barrelhouse/boogie-woogie. The audience stomped and cheered for an encore, which turned out to be a pyrotechnic take on Gershwin's "An American in Paris", a number which was a highlight of this singer's 2017 CD with tenor saxophonist Jeff Rupert, Let's Sail Away.
Ms. Swift appears regularly in the metro NYC area, including a concert at Bard College Aug 1 with the Emmet Cohen Trio. Upstate fans can look forward to an engagement in Schenectady's A Place for Jazz series on Oct 18.