"I should have gone in and pounded the table," he said, "but that isn't my style."
Wally Holmes didn't need to pound tables; throughout his life, he commanded attention the old-fashioned way: through talent, hard work, persistence—and an astonishing skill in the obscure art of solfeggio.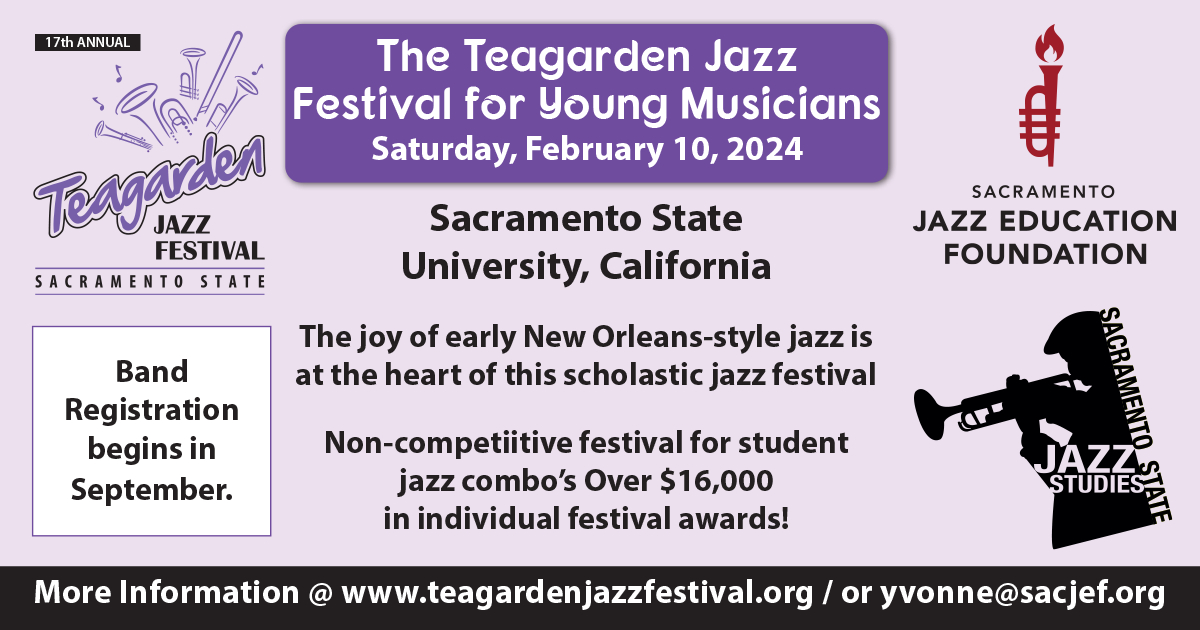 Waldo (Wally) Holmes passed away on September 1, 2021. Holmes was best known to the jazz world as the producer of the sprawling Sweet & Hot Jazz Festival from 1995 until 2011, bringing together thousands of jazz fans and hundreds of musicians that represented a wide range of jazz genres that he was determined to perpetuate. Sweet & Hot descended upon the Marriott Hotel near LAX for five days every Labor Day weekend. Wally, his bald pate gleaming and his ready smile beaming, would wander through the eight packed venues—each a hotel meeting or ballroom transformed into a Hangover Room, a Ramparts Street, a Roseland Ballroom—relishing every solo ragtime piano and plectrum banjo, bawdy barroom blues, tailgate trombone, and roaring big band. The festival seemed to be a personal culmination in a sense, an ingathering of the disparate musical sensibilities that Holmes immersed himself in at different stages of his life.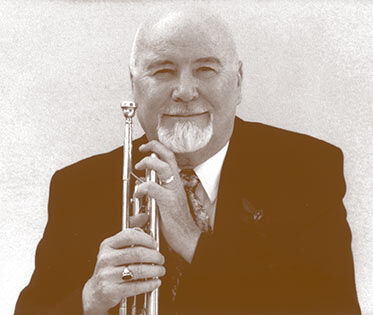 The first "stage" was provided by his parents, Pentecostal ministers with musical backgrounds. For the first years of his life, Wally, his older brother Robert and his parents traveled across the US, preaching the gospel. "Pentecostals were the first religion to put music in their service," he recalled. He started playing trumpet at the age of six but was diagnosed with tuberculosis and switched to clarinet. By age eight, he went back to playing trumpet and focused his efforts on becoming a professional musician.
Wally was a native of New York City—born there on October 27, 1928—and he would make an auspicious return as a high school musician. After years on the evangelical circuit, the family settled in San Diego, CA. At age 13, Wally won a talent contest, playing "Elmer's Tune" on the trumpet. "After that," he remembered, "everyone called me Wally 'Harry James' Holmes." Two years later, he was a member of Warren's Swing Band, the first swing band at San Diego high school. Look magazine held a contest among youth swing bands; Wally's band placed third nationwide. He revisited New York in fine style: they played Carnegie Hall, where Wally won the Cootie Williams trophy for best trumpet. At that moment, he said, "I thought maybe I had a career in this."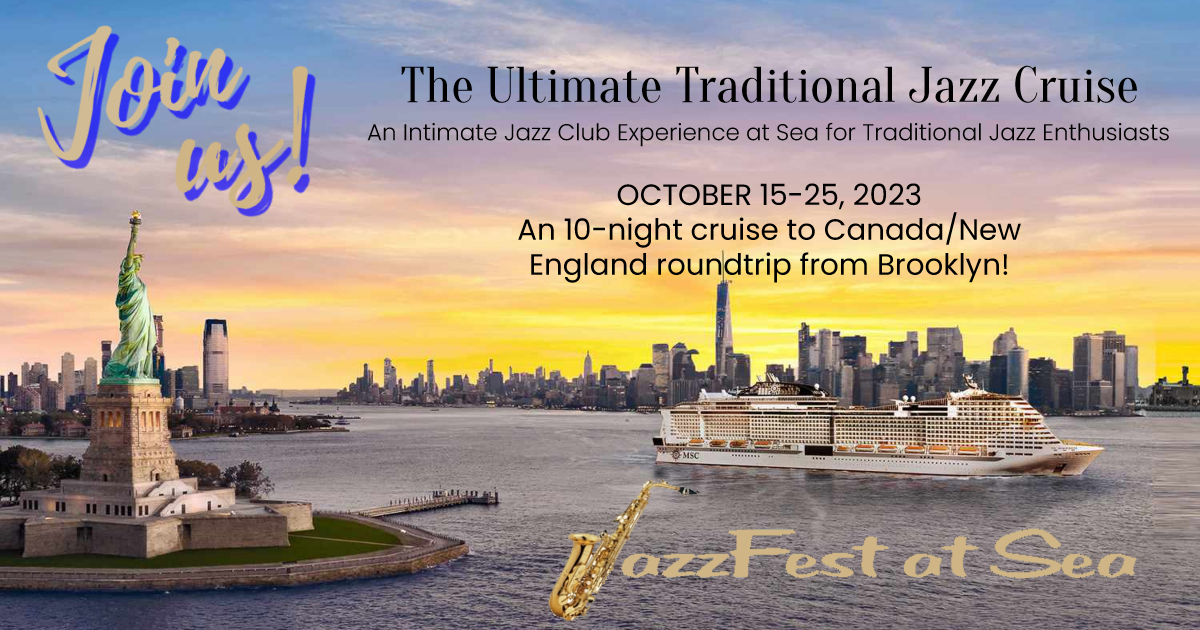 When tragedy would strike the Holmes family—Wally's brother, Robert, was killed by a kamikaze pilot during the battle of Okinawa in 1945—they moved up the coast and established a mission in Venice, CA (which would continue for the next 30 years). The move would prove to be beneficial for Wally. He attended Santa Monica College, took music lessons, and performed demonstrations of "triple tonguing' with a fellow trumpet player. The concert and club scene in Los Angeles at that time provided Wally with an enticing array of top-notch artists. He would go out nightly to the Palladium, Shelley's Manne Hole, Zardi's, Club 54. He'd catch Clifford Brown and Max Roach, Jack Teagarden, Stan Getz, and Dizzy Gillespie's Big Band, with (trumpet virtuoso) Lee Morgan. "They were playing just to play," he recalled fondly, "not concert-style."
Life in Venice was a dream. His daughter, Cynthia Crosby, picks up Wally's story: "He married my mom in 1960, and that changed his life. All of a sudden he had to figure out how to make a living. Before then he was a beach bum and playing gigs at night. When we met him he would go on unemployment during the summer so he could be at the beach all day. (That was his lifestyle—and I wonder if he had never met my mom and married her would he have been as ambitious. My mother held the ambition.)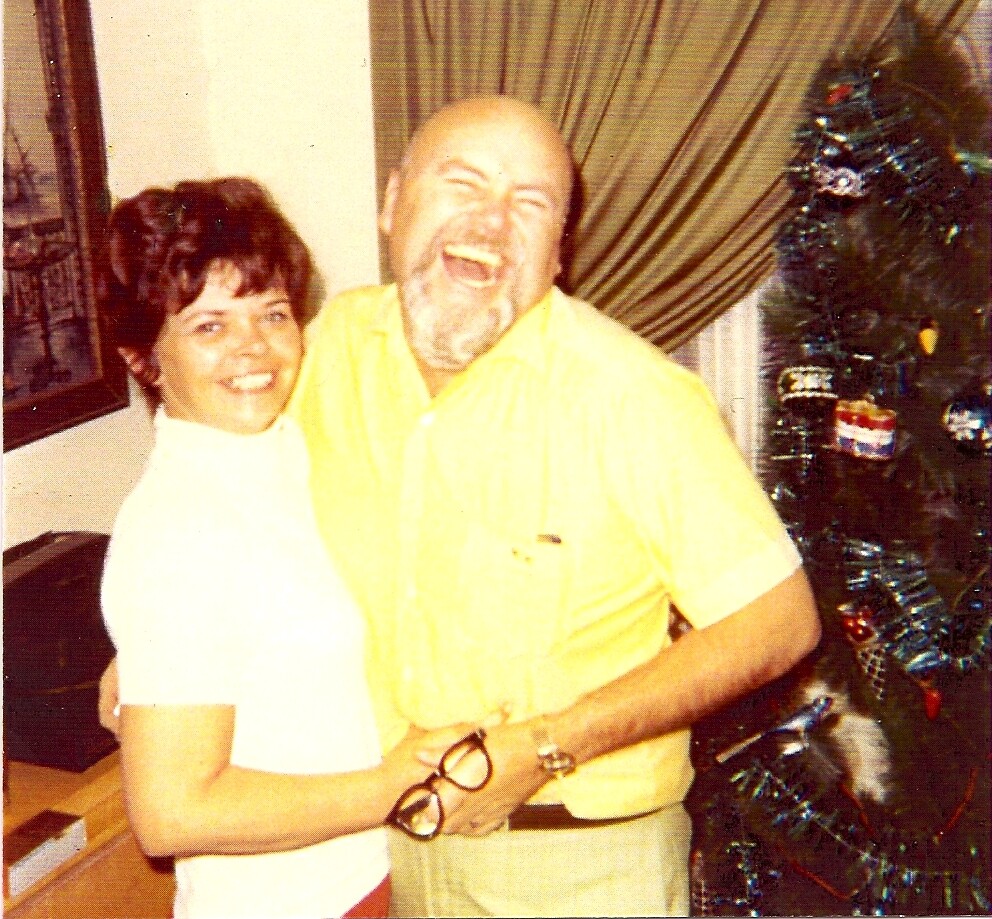 "During the beach days in the 1960s he was very athletic and a very good body surfer. After he married my mom he decided to get his BA degree in music and taught at John Adams junior high for a couple of years. He was very successful teaching and very popular, but he wanted to dedicate his life to managing groups and writing songs—with the end-goal of hit records. They agreed it was good to quit a steady job like that and to try and make it big.
"My mother got a job at the Santa Monica Civic Auditorium to make ends meet, and he continued giving private lessons while managing groups and writing songs."
Wally connected with Dudley Brooks, and the two of them wrote songs intended for Elvis Presley. But, alas, said Wally, "Dudley never did have the nerve to play any of those songs for Elvis"—so the world will never know if Elvis would have recorded any of their songs.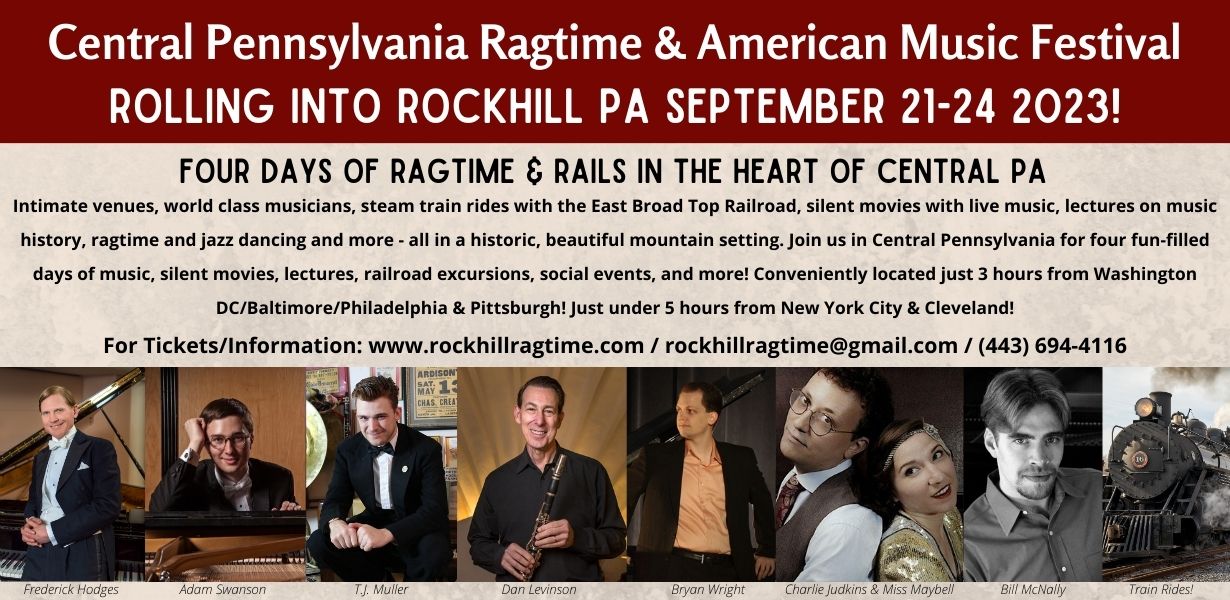 One of those groups Wally managed was called the InRhodes, whose keyboard player was Jim Burdine. "At the end of the summer [of 1966] we met with Wally Holmes who became our manager and co-wrote many of the band's songs. Wally had been Jim Odom's jazz trumpet teacher and junior high band director. Holmes was also a well-respected jazz trumpet player." It wasn't a starch-collared, strictly-business relationship: "Wally, his wife Peach and their kids, Mike, Cyndy and Jimmy, were a big part of all of the InRhodes' lives."
The InRhodes became a local favorite, playing frequently in the Summer at the Santa Monica Civic Auditorium series. They were a draw all their own, and held their own with touring bands with national following such as The Yardbirds and Them, featuring Van Morrison.
"Wally's management created a very positive dynamic tension between our wanting to be like whatever the flavor of the month band was and his vision of the uniqueness of what we brought to the stage. So we blended typically really well done covers of top 40 songs (Beatles, Byrds, Stones, Doors, etc.) with our original material. The material, mostly co-written by Jim Bunnell and Wally or Odom and Bunnell, was also influenced by our ability to mix so many different instruments live on stage." (www.JimBurdine.com)
His experiences with InRhodes and other bands helped prepare Wally for a momentous step up—a step in his steady progression towards success. His association with the Hues Corporation began in 1969. (Originally spelled "H-u-g-h-e-s," the name was changed at the request of the Howard Hughes estate.) They were another Santa Monica-based group, but they found broader visibility at Circus Circus in Las Vegas, opening for the likes of Frank Sinatra, Milton Berle and Glenn Campbell. They appeared in the movie Blacula, and reached Billboard's chart at #63 with a song called "Freedom for the Stallion."
The Hues Corporation's "Rock the Boat" release had a humble debut. It was a rare "fourwall" production: Wally Holmes wrote it, owned its publishing rights, played trumpet on it, and produced the session. Its initial stagnation in the marketplace of music wasn't for lack of talent; it featured Wilton Felder on bass, Joe Sample on keyboard, Larry Carlton on guitar—all members of the Jazz Crusaders—plus drummer Jim Gordon and jazz trombonist Benny Green.
The song was sung by the sophisticated and fluid trio of Ann Kelly, St. Clair Lee, and Flemming
Williams, In so many respects, it seemed destined for recognition. The tune was first released in 1973, but it "went nowhere." It was then re-released the following year on another album. Wally knew that the secret to creating a "hit" record was often tied to the frequency of radio airplay—and that RCA, the group's label, wasn't promoting it energetically enough. "I should have gone in and pounded the table," Wally said in retrospect, "but that's not my style."
It wasn't until the dance clubs in New York City started playing it that it "found legs" both on Billboard and Cashbox, and sold over a million copies. It was a smash not only in the US but around the world. It spawned a dance craze in Ireland. AM radio's major domo, Casey Kasem, dubbed Wally "The Father of Disco." The Hues Corporation would go one to tour Europe and South America, recording an additional 4 LPs. But "Rock the Boat" continues to appeal to audiences worldwide—nearly half a century later. Movies and series it has graced include The Marvelous Mrs. Maisel, The Martian, Milk, The Cable Guy and Carlito's Way.
In early September of 2021, BMI, the music publishing giant, announced that "Rock the Boat" had reached an astonishing milestone: 10,000,000 radio airplays, worldwide!
(Note: Wally's personalized license plate bore the legend "One Hit.")
Wendell Anderson would become the lead singer of the Hues Corporation in 1989.
"Everything I endeavored to do and be in music became my new reality when Wally handed me the keys to the boat. Through many grueling rehearsals and fantastic performances, I cherished each step. Thanks to Wally for taking a chance on an unknown guy with a little bit of talent from Cincinnati, Ohio, which changed my life forever….He made it possible for me to build a life, raise a young son and believe that having faith and believing in the goodness of people like Wally and Peach was worth the effort and hard work. Thank you, Wally, for trusting me not to wreck your boat."
Wally would continue to manage and write for the Hues Corporation, but he never extinguished his love for jazz. In 1982 he formed a group of traditional jazz players, the Yankee Wailers. The original members were Ira Westley (bass); Gene O'Neill (drums); Bill Wood (clarinet); Vinnie Armstrong (piano); Dave Kennedy (trombone); and Set Houston (singer). They played the LA Classic festival, as well as festivals in Pismo Beach, ThreeRivers, Sacramento, Monterey, Las Vegas, Cathedral City and Mesa, AZ.
"There was always something special about playing with the Yankee Wailers," writes pianist Vinnie Armstrong, "and that was Wally Holmes. First, I must note that he was a congenial, likable leader, and was sensitive to the varied needs of his band members. But beyond this, I believe Wally possessed true 'star' qualities. More than his fine trumpet playing and vocals, he was unique in his ability to command the stage with his exciting flute playing and mesmerizing 'do-re-mi' solfeggio vocals. Further, he was comfortable and clever at the mic, and also very quick with his wit. (I think others would agree that our performances at jazz festivals sometimes seemed to morph into a session act Comedy Improv.) I need to say, too, that I always greatly admired his trumpet playing. I think that his was a melodic and sensitive modernist 'swing' style, always locked right on the beat. Thirty years of good times, playing piano with the Yankee Wailers."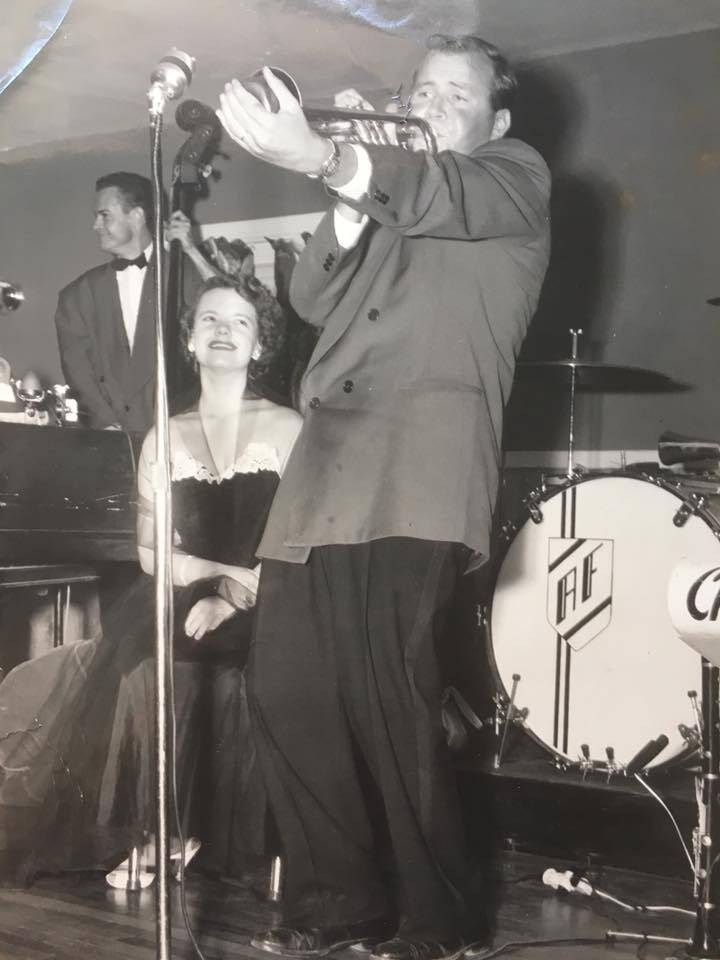 That LA Classic festival was huge, occupying three LAX-area hotels and drawing thousands of traditional jazz fans and their idols. When disagreements emerged between board members, one contingent left to establish a festival in Orange county (CA), while Wally Holmes stayed in town to create the Sweet & Hot jazz Festival, which thrived from 1996 until 2011. Its original partners and staff included Wally and Peach Homes; Mini and Arthur Newman; Marv and Martha Rubin; Margaret Teagarden; John Kennebeck; Wanda and Bill Morrison; Linnell Segal; Gordon and Carol Wolfe; and Laurie Whitlock.
Laurie Whitlock rose in the organization to become its Director; but as she recalls, Wally, the nominal "Producer," did a considerable share of directing as well. Her reminiscences reflect their exceptional working relationship—leavened by plenty of humor, trust and love:
"Wally always liked a surprise, especially when he could give a gift with that surprise. During the infancy of the Sweet and Hot festival we were have slow work putting it together, a disparate crew, uncertain, yet excited to be at the forefront of a great adventure. At the Marriott hotel we held our planning meetings in a basement room.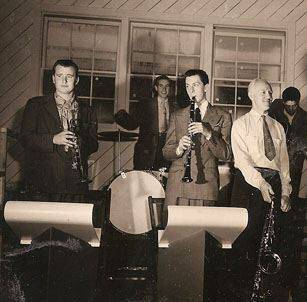 "On the ground floor lobby, there was a beautiful mahogany sheathed room with a glass wall half way up on the lobby side. There was a massive shining mahogany table surrounded by rich upholstered executive chairs. It was obviously a room built for the movers and shakers to meet. Wally had asked me to contact the management for use as our planning room, and I had been turned down several times because the room had been set aside for the said movers and shakers and our little group was definitely not in that league. So, mumbling and grumblings were heard, believing that the hotel did not think enough of our project or our little band to allow us to meet in such a classy meeting room. Refusing to give up I called on the secret weapon to give me some help and with Peach at my side we approached the management one more time with … success!
"The next planning meeting Wally gleefully shepherded us into the meeting space and told us that we were there for a supper meeting—on him! He sat there glowing with happiness that he could give his fledgling crew a mini party and in the beloved, long desired meeting room.
"…Wally's gift was choosing people to do the work that was necessary to make each of us feel like we were the most important cog in the machine. He was a kind of Svengali in that respect, but he also had Peach to rein him in and to control his various grand ideas and flights of fancy.
"…He would surprise everyone by appearing on Stage in his maroon velvet coat that was his performance coat during his Vegas Stage work, then recruit other musicians to re-enact a kind of Rat Pack Vegas act without telling them or he would take his song flute out and polish it up or sing solfeggio—some of them would see it and join right in, some of them floundered a bit in confusion until they were able to come to terms with this wacky guy and his song flute.
"…..He was always amenable to suggestions that were honestly offered, he might not accept them but he would be happy to listen. So many of the staging that were special to the Sweet and Hot came though the acceptance of ideas, perhaps remolding them into a different form. The diva and divo show, the women singers spotlight, the Roast (which was the most controversial thing we did). The single instrument spotlight shows—sax, tuba, and so on. We also had sets featuring orchestras, and or/ swing dancers, he was not particularly fond of dances but he suffered through them. His contacts with the celebrities and the names of the world class musicians featured throughout the years from the 1940s and '50s until the 2000s also made the Sweet and Hot a destination festival.
"Perhaps his greatest contribution was to the Walk of Fame garden at the Marriott. The same person who designed the Hollywood Walk of Fame plaques designed a brass image to install in the central garden of the LAX Marriott and, during the festival, many (I don't have the actual amount but 50 or more) large memorial plaques celebrating the musicians who performed, wrote, or graced Classic Jazz music, the true American music, were honored.
"We could talk about his exceedingly bad jokes, or his almost equally bad poetry (not all of it) or the popular song that he wrote and which subsidized the festival during its lifetime or we could talk about his lyrical trumpet and his abiding joy in the music, the players and the people, but in a lifetime so well lived, there is not enough time to chronicle, his fey and wondrous intelligence and the trust and friendship that was his gift to the world. His hale fellow well met, let me buy you a drink! Ya had to know him. Is about all that can be said."
—
The musicians Wally hired were treated with respect and love. Here are several whose feelings for him were just as deep and sincere:
"So sad to hear of the passing of Wally Holmes. What a wonderful human being he was! The Sweet and Hot festival was such a joy, he brought people together from many disparate forms and groups and it was pure love. I knew him because of the festivals he booked. I had played Trad and Swing Jazz at the L.A. Classic, and continued when it morphed into the Sweet and Hot.
"In 2001 I took an enormous leap and began presenting myself to the world as who I really am. Wally didn't skip a beat. In fact, he went out of his way to make it more comfortable for me at the 2002 festival.. I had some pretty nasty complications from surgery and needed help with my gear so Wally made it possible for my two friends to stay with me and look out for me that year. I was quite sedated, the painkillers were pretty effective. I think I played okay.
"Then Wally asked me to do a solo tune for the big finale. Now, the audience is used to the Swing and Trad music during the finale but in my stupor I didn't even think about it, my heart led me to play a Joni Mitchell tune. I can't even remember if anyone liked it, but it was way outside appropriately playing for the room.
"To Wally, it didn't matter, he was still encouraging. In fact, I think he could sense that I was coming into my own voice and from then on, he booked me to play the all star stuff as per usual, but he also booked me to play with my own band. Even though we played a lot of original music, the audiences at the Sweet and Hot were plentiful and so appreciative.
"The Sweet and Hot Festival had the widest variety of music of any festival I had been a part of, yet it all seemed to mesh together so well. I remember getting off of the stage after playing a set of original music and then singing with a barbershop quartet.
"That was the thing about Wally, he brought people together. He was unique. He cared. He made it fun.
"He made a difference for me.
"He will be missed by so many." – Jennifer Leitham. Los Angeles-based bassist
—
"Although I was not in touch with Wally as often as I would like to have been, I still have trouble imagining the world without him.
"At the many Sweet & Hot Music Festivals to which I was honored to have been invited to perform, Wally never failed to make me laugh, and often. I envied his wit, and his cool demeanor, even when volunteers would come up to him with occasional logistical problems. He always seemed to have a single solution to whatever the current crisis may have been. I don't know of any other jazz event that was run more efficiently, or with as much hospitality show to the musicians.
"Regarding the music itself, I may have known (and am still blessed to know) other musicians who loved it as much as (Wally) did, but no one loved the music more than Wally. He'll be remembered." – Dan Barrett, American arranger, cornetist, and trombonist
—
"I worked with Wally in the Hues Corporation for at least 10 years and probably more, preparing back tracks for shows…He also produced a CD for the great Gil Bernal at my studio and the group graced two songs for my solo CDs. Over that period, Wally was constantly threatening to do a solo CD but never quite getting around to it, always putting others first as was his style.
"That left it to me to bug him about it and basically in the end twist his arm to finally do it. Last night when I listened to the CD for the first time in a very long time, I was so happy that we did it. I was fully responsible for eight of the tracks. His son, Jim Crosby, had produced and recorded five of the songs, I believe in the '80s. I had them transferred from two-inch analog tape to digital. We then added, edited and re-mixed them. Wally, constantly wanting to try all the new techniques, insisting on adding some things and taking a fresh look at the songs.
"Everyone knows 'Rock the Boat,' but I would argue that this CD is the real Mr. Wally Holmes. It shows his writing, producing, singing, trumpet playing, scatting solfeggi and Hardcore Bebop on his $10 Ocarina.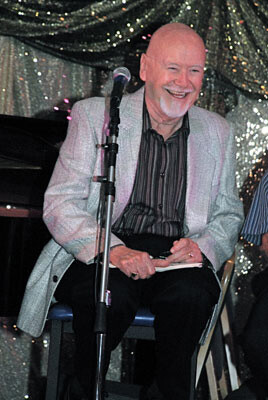 "It ends with a song called "No Question" that he wrote for Peach. It was the last thing that we did. He really struggled with it because he wanted it to be 'perfect' for her. When he finally pre\seated it to her and she liked it, he declared the CD complete. Now they can listen to it together.
"Thank you, Wally, for always 'being cool in the studio' (his words) and taking the time to explore and perfect. I learned so much about music and life from you. You will be sorely missed. Rest in peace, my dear friend." – Maurice Gainen, Recording artist and music producer
—
Acknowledgment:
We'd like to thank Dominic Wade of Wade Productions for permission to use some autobiographical material from his April 28, 2013, interview of Wally Holmes. The photos used in the article have no attributions.