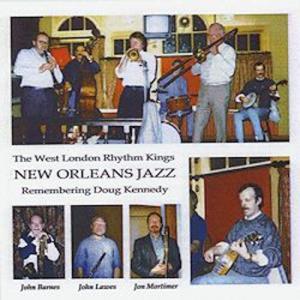 Ever since the advent of George Webb's Dixielanders in the forties, the UK has been fortunate in its abundance of traditional jazz groups. Dozens have come (and gone) since then, some well-known, others less so. The band featured on this CD, the West London Rhythm Kings, is one with which many aficionados, especially those outside the UK, may not be familiar since it has not toured extensively or made many recordings other than a few that are available on YouTube.
While the band is still to be heard on occasion, sadly it has to be without about half of those musicians heard here, as John Keen informed me in an email. Evans, Knight, and Kennedy formed a solid New Orleans-style rhythm section, never rushing but propelling the front line, regardless of who was in it—all of them no longer with us. Also joining them was Dyer, a stalwart on trombone.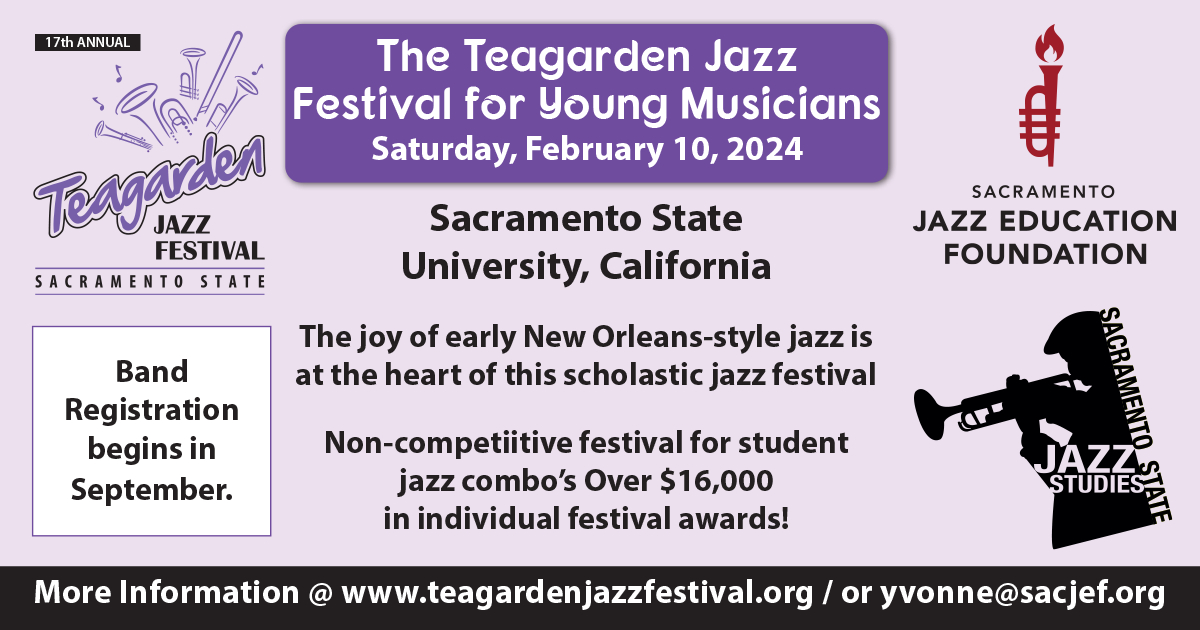 The bill of fare is a good one, mixing some well-known tunes with some lesser-known ones. Not too many bands have Get out of Here and Go on Home, Salutation March, Down Home Rag, or Down Beneath the Sheltering Palms in their books. And the unusually slow tempo of Canal Street Blues makes it sound like a new tune—and a beauty, to boot!
In the front line, Keen provides a defining lead, staying in the middle register mainly but not averse to venturing into the upper register as he does, for instance, in out-choruses of The Eyes of Texas. Typically, as in Savoy Blues, for example, he displays a fat tone, a judicious growl, and nice vibrato at end of each phrase, all clearly evident in the very slow blues tempo at which the tune is taken.
Both trombone players, Dyer and Mortimer, adroitly handle their chores. Mortimer in particular executes flawlessly the usual opening gliss of Savoy Blues as well as the closing ones, then goes into a nice closing ritard leading into the ending chord.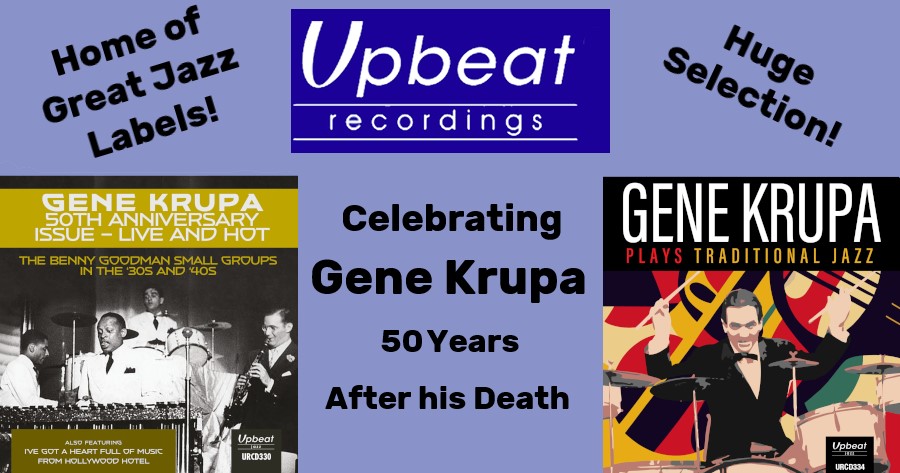 Pyke, well known for his long stint on clarinet with Ken Colyer, can construct a solo that can run for more than a chorus or two, maintaining one's interest. He manages to evade the famous Alphonse Picou solo rendition in High Society—always a challenge—and to insert his own well-fingered variations, which he does. When called on, he and can also supply sympathetic backing for another soloist as is often the case in New Orleans-style playing.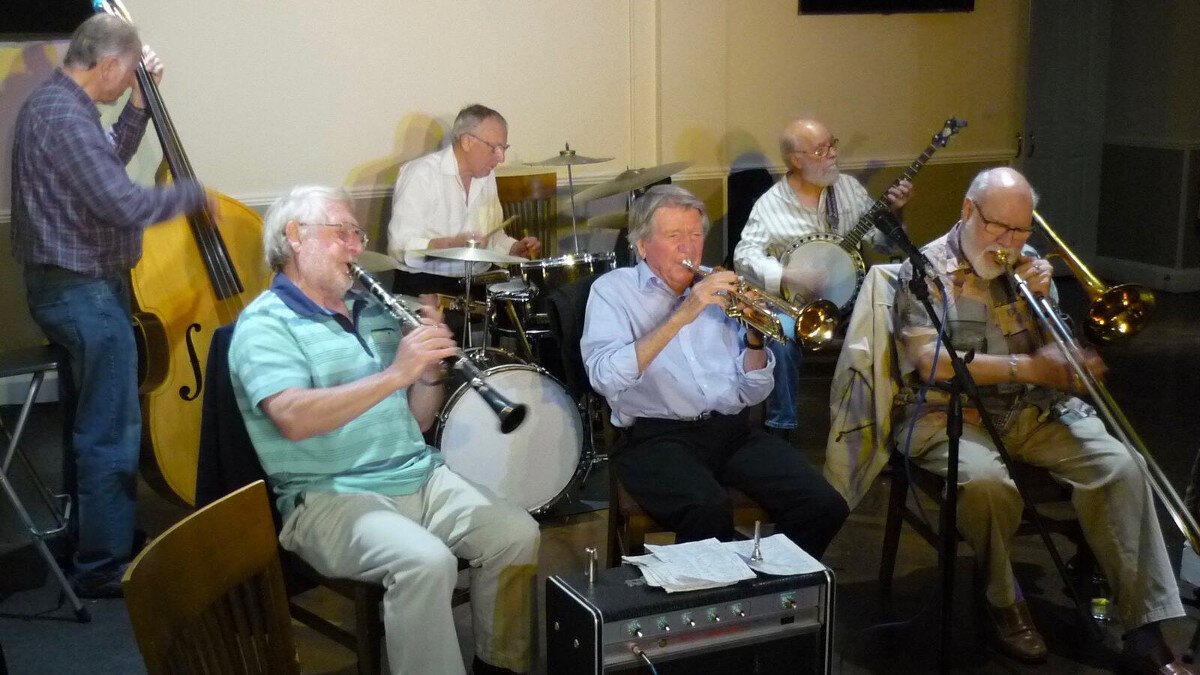 On bass sax, an instrument not often encountered in New Orleans jazz, John Barnes nimbly produces notes that belie the size of the horn and avoids the ponderous output that results from many a lesser player. The Gypsy is mainly a vehicle for Barnes.
That leaves the rhythm section—a solid one, as indicated above. Kennedy plays meticulous chords, even when he solos (which is somewhat infrequently), eschewing single string work, such as we hear on Savoy Blues and Get out of Here and Go on Home. On the latter his chords are nicely highlighted by everyone's dropping out except for the drums as accompaniment and a single note stop time by the bass at the start of each measure. He never rushes or pushes the tempo. Nor does Knight on bass or Evans on drums.
Knight is occasionally under-recorded, leaving the tune somewhat lacking in bottom (e.g., Shimmee Sha Wabble or The Gypsy), but of course the fault is not his. Evans, too, does not fare too well as regards sound. His bass drum is a bit over-recorded in some places (particularly the first four tracks), resulting in a pounding four-beat. But for the rest he has everything in hand—suitable back-beat on occasion, great fills and short breaks, as well as the odd tag—and, importantly, is given good mic. placement!
Overall this is a fine CD which I have no trouble recommending. By contacting John Keen at [email protected] one can obtain ordering information.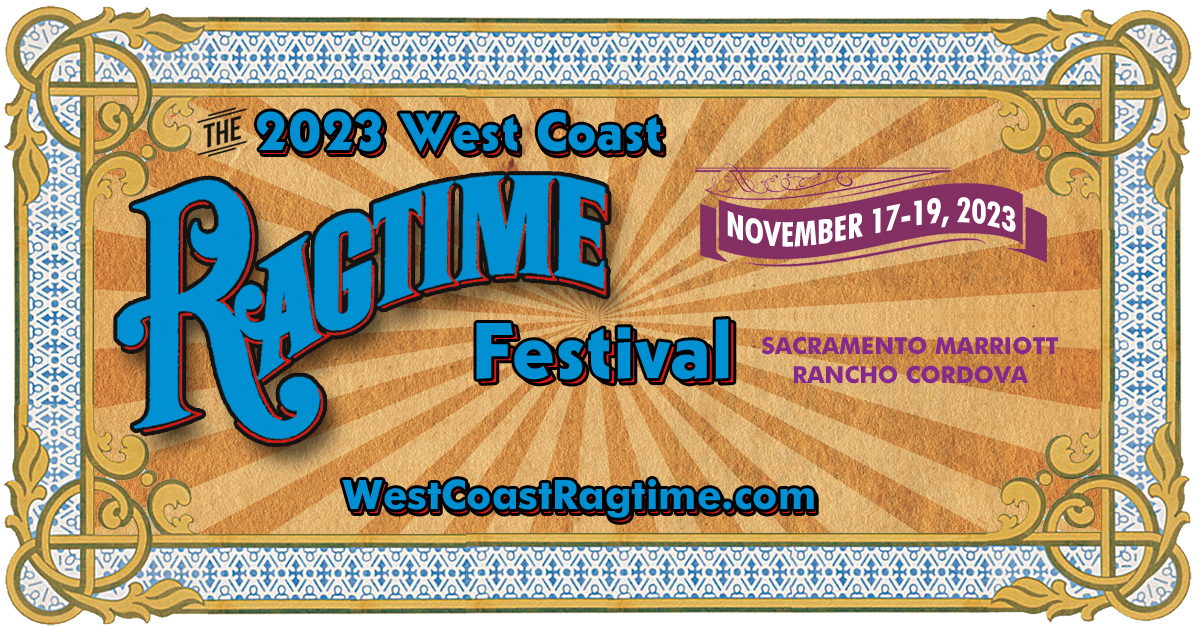 WEST LONDON RHYTHM KINGS
New Orleans Jazz: Remembering Doug Kennedy
Own Label (No Number); Playing time: 72m. 55s)
Get out of Here and Go on Home (a); Salutation March (a); The Eyes of Texas (a); South (a); Shimmee Sha Wabble (b); The Gypsy (b); High Society (c); Canal Street Blues (d); Down Home Rag (c); Ain't Misbehavin' (e); Down Beneath the Sheltering Palms (e); Savoy Blues (e); Maryland, My Maryland (e)
Personnel: John Keen, trumpet; Tony Pyke (a, b, c, e), John Lawes (d), clarinet; Pete Dyer (a, c, d), John Barnes (b), Jon Mortimer (e), trombone; Doug Kennedy. banjo, guitar; Terry Knight, double bass; Dave Evans, drums.
Recorded at the Princess Royal, Brentford, Dec. 8, 1991 (a); The Globe, Brentford, Mar. 18, 1992 (b); The Globe, Brentford, Feb. 10, 1992 (c); the Princess Royal, Brentford, Mar. 1991 (d); Princess Royal, Brentford, June 1991 (e).