Okay folks, we're hitting three months of lockdown. And it seems like there'll be no live music for some time now, at least not here in NYC. It's a sad truth for the jazz scene, but not all is lost for those of you who miss getting their fix.
Most of you internet-savvy folks have probably been getting online to view live performances from around the world. That is a good start to help scratch that "jazz itch." But I know what you're thinking- something's missing.  Yes, I hear you, and feel the same.
And I've figured out what it is. You're at home. You're too comfortable. I've said it before: jazz isn't easy to play, so it sure as hell shouldn't be easy to listen to.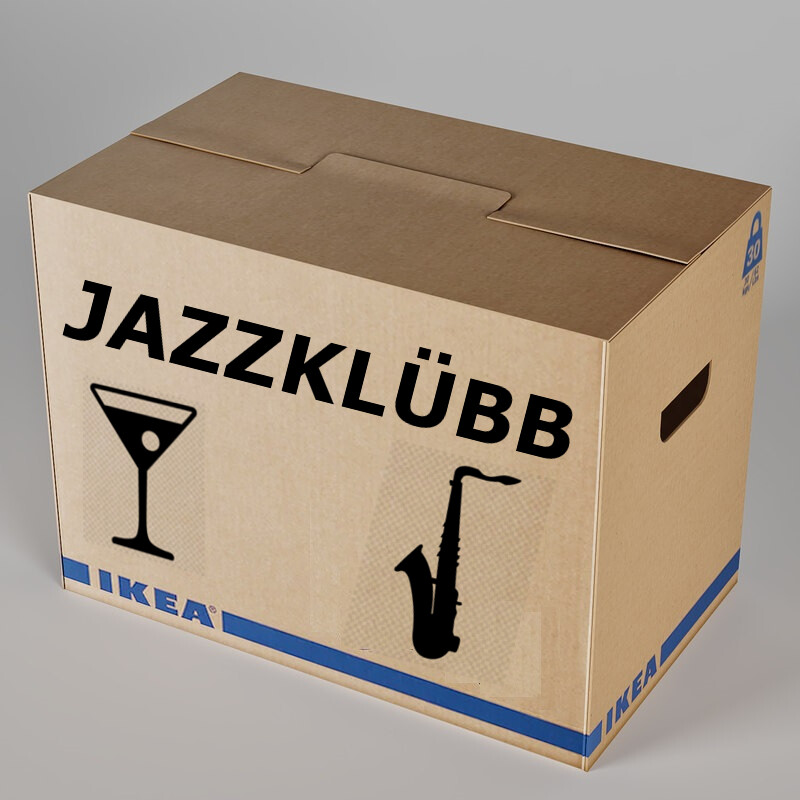 Don't worry, faithful readers—if you follow some simple steps with The Professor's Guide to Recreating Your Own Jazz Club at Home, you can invite some friends over, stream a Facebook Live show, and be one step closer to feeling like you're actually in a NY Jazz Club!
Preparation:
This is a very important step to setting up your own club at home. Most jazz clubs developed their particular je nais se quoi through years of neglect and questionable hygiene, but there are a few effective tips you can employ with just a few days notice to give your own space that signature derelict flair.
Air freshener: hang a pair of your old gym trainers filled with burnt Brussels sprouts and expired cottage cheese in the corner. This will provide the room with a nondescript jazzy potpourri.
•Ask your friends what drinks they would like to have on the night, then go about NOT buying these items. (This will make sense later.)
•Spill a beer on the floor, which will dry in time and leave a shoes-stuck-to-the-floor feel employed by some of NY's finest jazz rooms.
•Block your driveway, and make it impossible for anyone to park close by.
•Saw 1/8" off one leg of every chair so they will wobble just enough to be annoying.
•You will probably only have a handful of guests. Nevertheless, set up all the chairs in single file, so everyone will have to look past someone else's head to see the band. It's important when you're trying to see the band that someone else's head is in the way. For this reason, it is further recommended to ask everybody to wear a hat.
Performance Night:
•When your friends arrive, they will already be frustrated at not being able to park close. This is a good start. Next, when you answer the door, tell them "I'm sorry, but we're sold out tonight." Continue this until they start to get angry, then say, "Let me see what I can do." Then, close the door on them, count to 10, reopen and tell them, "Good news, we can squeeze you in."
•Show them to their seats. Ask them what they want to drink, and when they ask for the drinks you had discussed days before, tell them, "I'm sorry, we're all sold out." Before they have a chance to complain, serve them the cheapest beer/wine you could find.
•While the last song is playing, hand them a check, which should be highly overpriced. But don't worry because
a) the music is still playing and they won't want to cause a fuss; and
b) as soon as the music is over, you will quickly kick them out because "another show is starting soon."
With these simple steps, you can create an authentic and memorable NY jazz experience for you and your friends. Unfortunately, your friends will probably never want to see you again. But don't worry: you can be satisfied that, even if just for a fleeting evening, you have given them a small taste of the good old days.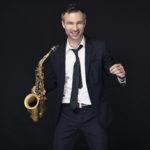 Reedman extraordinaire Adrian Cunningham is the leader of Professor Cunningham and his Old School Jazz Band, based in New York City. Adrian Cunningham was voted in a 2017 Hot House Jazz Magazine readers' poll the Best Alto Sax Player in New York. His most recent album is Duologue, issued on the Arbors Jazz label. Visit him on the world wide web: www.adriancunningham.com.