I well remember several major jazz celebrities bemoaning the fact that the jazz community had failed to properly honor Louis Armstrong before he died in mid-1971. Fortunately, there was a proper memorial for Duke Ellington. In early 1973, a large all-star cast assembled for a 90-minute TV special: Duke Ellington …We Love You Madly. (That is on YouTube as I write this.) Also, happily, in New Jersey, there has long been a yearly celebration of one living jazz luminary. Some past honorees are Dr. Billy Taylor, Clark Terry, Jimmy Heath, and James Moody. This year it was the great bassist and educator Rufus Reid.
Twenty-five years ago, the Grammy-winning producer, audio engineer and bassist John Lee realized his dream of putting on his first Giants of Jazz concert, and ever since it opened in 2006, the South Orange Performing Arts Center (SOPAC) has been its home. While it is not as well-known as famous jazz locations in Manhattan, South Orange is appropriate because so many legendary jazz heroes have lived, and still live, in that immediate area.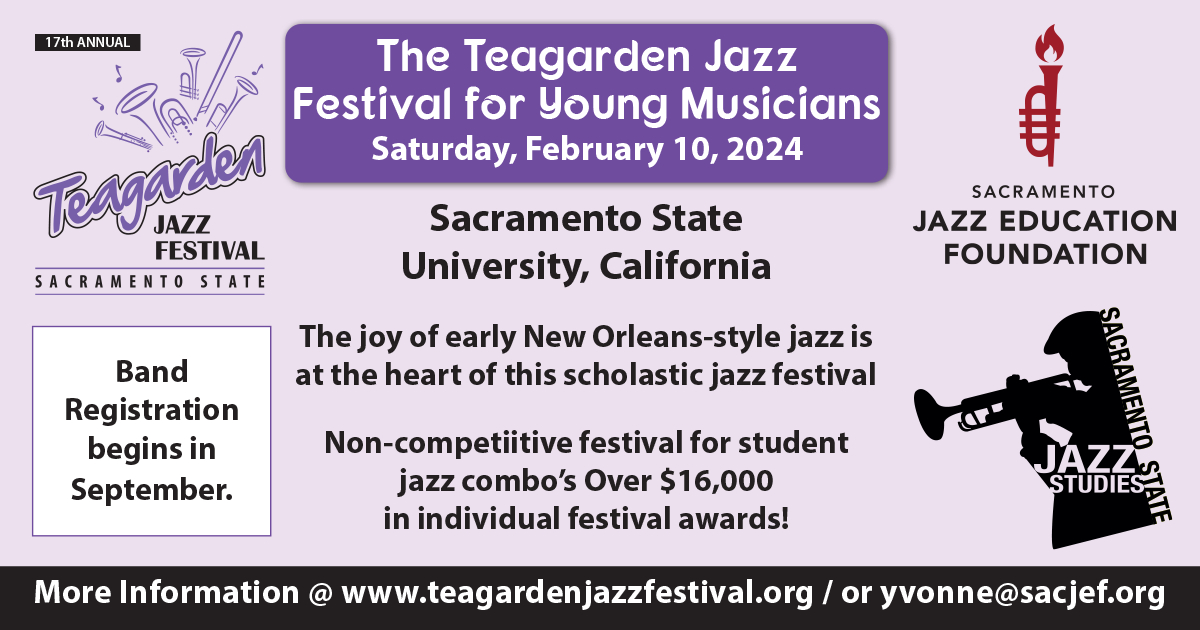 SOPAC is also an excellent venue for the event. Its main theater holds 439 guests comfortably. Its sightlines and acoustics are excellent, and there is plenty of parking right outside, as well as fine dining close by. (Once we dined in the Japanese restaurant a few yards from SOPAC, and saw Catherine Russell dining before her show.) The train station is also very close, but the venue's soundproofing blocks all outside disturbances.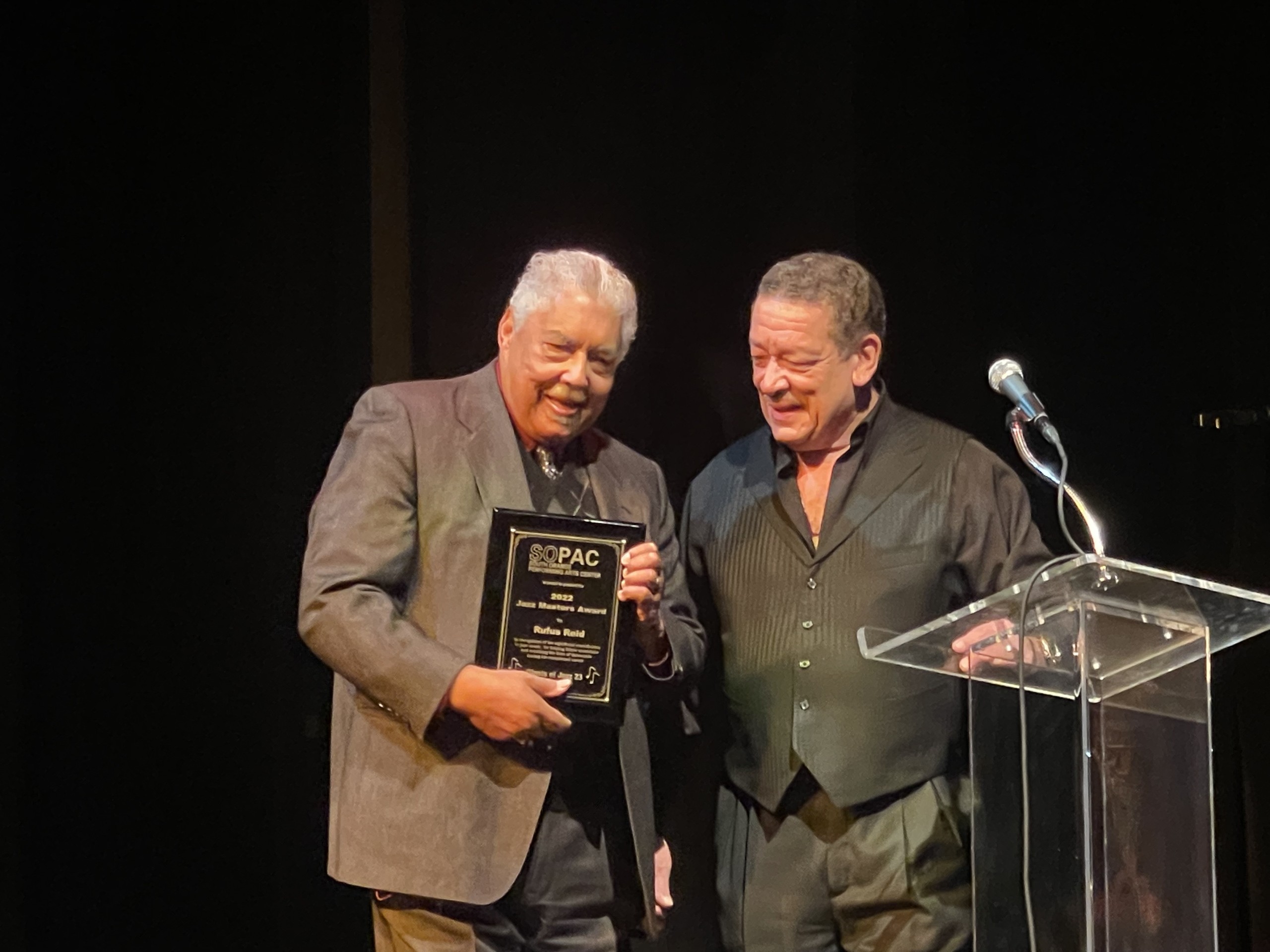 While their homes may be near, musicians say that their chances to interact are too rare. One constant in a musician's life is The Road, and while touring is rewarding, it greatly limits their chances to associate with many of their mentors and peers. An event like Giants of Jazz brings a rare opportunity for such connection. This time, Lee gathered about 30 musicians who were eager to both honor a true jazz giant as well as see some of their friends and idols. The savvy producer presented a mix of well-established stars, among them saxophonist Eric Alexander and younger players such as pianist Caelan Cardello, whose talents he knows merit their inclusion on the bill.
One disadvantage of this type of event is that a favorite artist probably will only perform one or just a few numbers. All the artists, however, are likely to be inspired to impress both their peers as well their peers' fans. That was evident when alto saxophonist Mark Gross performed a stunningly beautiful version of "Darn That Dream." He was followed by tenor saxophonist Don Braden whose solo on "Yesterdays" was so grand it seemed designed to say, "I'm matching that and upping the ante."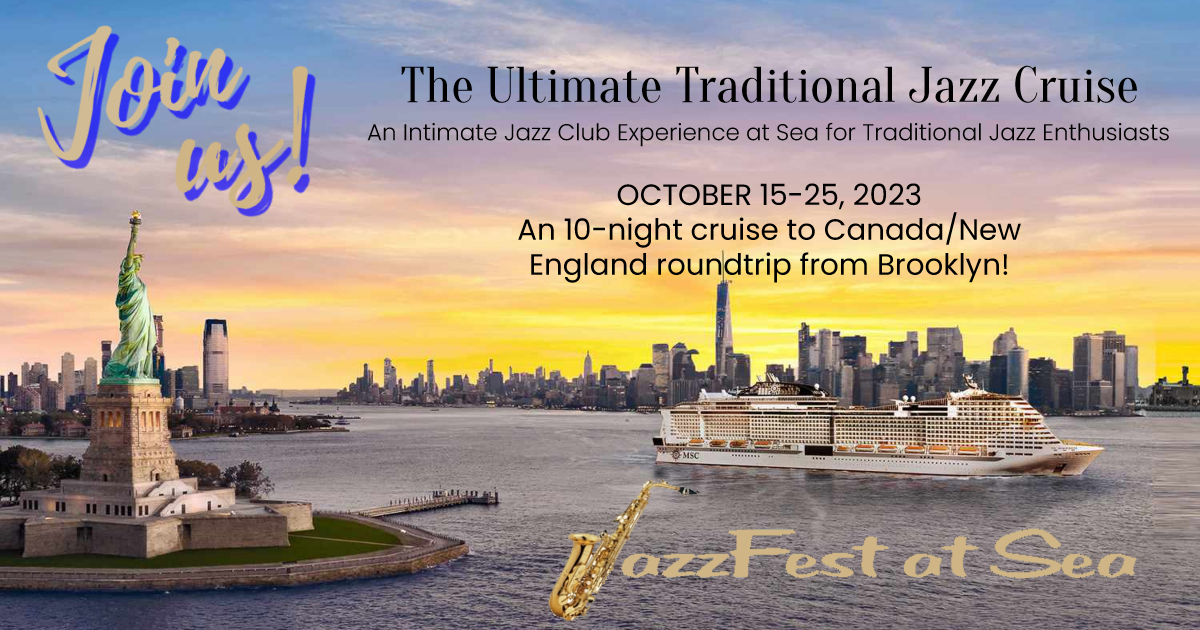 Bill Charlap and bassist David Wong started the event appropriately with Ellington's "Love You Madly" which Charlap dedicated to Reid. He also recounted how his first live interaction with the great bassist occurred when Reid judged a competition the then-teenage pianist was in and also gave the participants a masterclass."We were all transported, because he gave us this gift of feeling the music and experiencing the music," Charlap said. "I'll never forget his brilliant pedagogy; how he led us to that fountain of truth without wasting any time or words." Charlap went on to describe Reid as "wise" as well as "generous and serious and warm."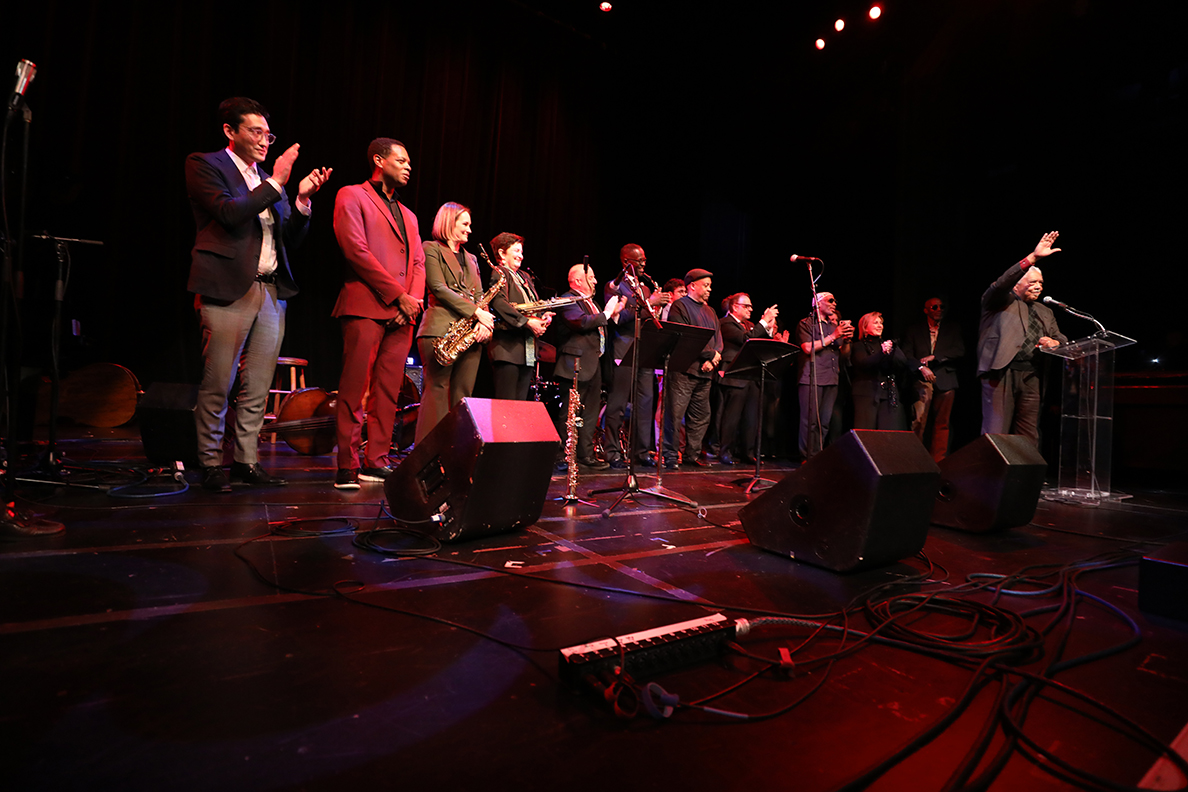 Each of the senior musicians had similar praise. Saxophonist Don Braden, who is also deeply involved with jazz education, noted that having Reid's guidance was similar to the best one can get from "your grandfather, father and minister." Saxophonist Dr. David Demsey, the present Coordinator of Jazz Studies at William Paterson University (WPU) also spoke about Reid's other outstanding accomplishment, noting that "he is not only a giant of jazz, but also a giant of jazz education." He went on to list an impressively long list of Reid's educational achievements, such as teaching at the Stanford University Jazz Workshop as well as presenting master classes and residencies around the globe. He stressed, however, how the great bassist helped create and build the Jazz Studies program at WPU into one so highly regarded that foreign students have used their Fulbright Scholarships to go there.
The celebration lasted for more than three hours with a long intermission. Frequently, some of the young musicians would crowd just offstage or sneak into the audience to watch the older players. During the intermission, drummer Tommy Campbell set up his drum set, and two younger drummers came along to observe and ask questions. The original way jazz musicians learned their art endures.
This year only two vocalists performed: Roseanna Vitro honored a request for a blues, but kept the mood buoyant by doing one with the comic refrain "You need a doctor to iron out your birthday suit." Roberta Gambarini did Bess's lyrics from "Bess, You is My Woman Now." She started it a capella and sounded so good I was sorry when the band joined her.
When Rufus Reid finally came onstage, he was very appreciative of the honor and laudatory to his fellow musicians. He said: "Duke Ellington said, 'There are only two kinds of music: good and bad.' What you heard here tonight was only the greatest music."
The event concluded with the honoree and his group of Roxy Coss (tenor), Freddie Hendrix (trumpet), Roberta Piket (piano), and Kenneth Salters (drums). They played two of Reid's original compositions that are on his new album: "Celebration," which is the title of the new album, and "It's time to Shout it Out." Then the four left the jazz giant alone for his solo work. He kindled thoughts of Jimmy Blanton by impressively playing two Ellington classics: "Sophisticated Lady" and "Chelsea Bridge." Then he finished with "Love Walked In," a selection appropriate to describe the extraordinary evening.