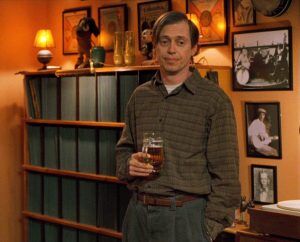 Did you watch the record party scene in Ghostworld with longing envy? Then a new trend in organized 78 RPM spinning sessions might be right up your alley. In the same morning, I've been told of two such events, and you're invited, records in hand.
A Neo Hot Club in Flushing
Flushing Town Hall hosts a year long jazz series honoring Queens locals Dizzy Gillespie, Ella Fitzgerald, and Louis Armstrong, and bringing in top acts. On September 22nd, and again in November they will switch things up and instead go "off the record".
They're calling it the "neo-hot club movement." Reviving the original Hot Club idea of a book club for jazz listening and study, they invite you to bring some choice records on the 78 RPM format. Attendees will gather in one of the smaller rooms at Flushing Town Hall. Jazz expert and former WKCR radio host Ben Young will lead the festivities, playing rare records from his own collection on a high-quality 78 turntable with a specially designed preamplifier. Records will be from both big names and almost forgotten bands with a focus on early jazz. There will be open spinning sessions before and after the lecture.
"The hot club scene at its best gives us a chance to review the masterpieces of jazz, frame them with the stories of the artists and the times, field questions to contextualize the music, and maybe replay a solo to accentuate the details and craft," says Ben Young "Most of all, it's a great way to connect with great music and others who dig the sounds."
The event is free and begins at 12:30 pm on September 22nd at Flushing Town Hall.
An Exclusive Record Spinning Extravaganza in Indiana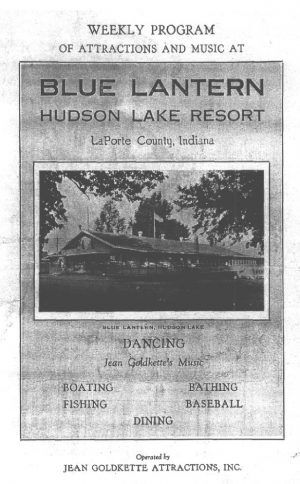 Meanwhile, there is an old school record spinning session this month that will draw collectors from around the country. Hosted by John Otto of the Chicago Cellar Boys, the event takes place in Hudson Lake, Indiana at the historic ballroom where Bix played with Frank Trumbauer and The Jean Goldkette Orchestra in 1926. Held Saturday, September 28th from noon to midnight the free event will benefit from the audio skills of professional sound engineer Jack Garrison, known for his work with Kurt Nauck's famous record auction.
This is sure to be an amazing day. You're guaranteed to hear some great records in a sound environment not to be rivaled and meet some great people. Last year the event drew around 40 guests and they hope to grow it a little this year. It's an old fashioned resort community on the lake just outside of Chicago with plenty of nearby hotels and restaurants. So there is more to do in the area if you make a weekend of it.
Where: Monroe's Crossing 7038 N. Chicago Road, New Carlisle, IN 46552
When: Saturday, September 28, 2019 Noon – Midnight
For more information, please contact John Otto at:
(630) 789-9824 home
(630) 745-9129 cell
or Mary O'Dowd Otto at: [email protected]