French Quarter Festival proudly bills itself as the largest showcase of Louisiana music, anywhere. The 33rd annual festival which lights up the old Vieux Carré April 7-10 this year employs more than 1,700 musicians.
Considered "The World's Largest Block Party," the event draws visitors from all over the globe who join locals to enjoy the best of the Bayous State's music, food, and culture, all for free.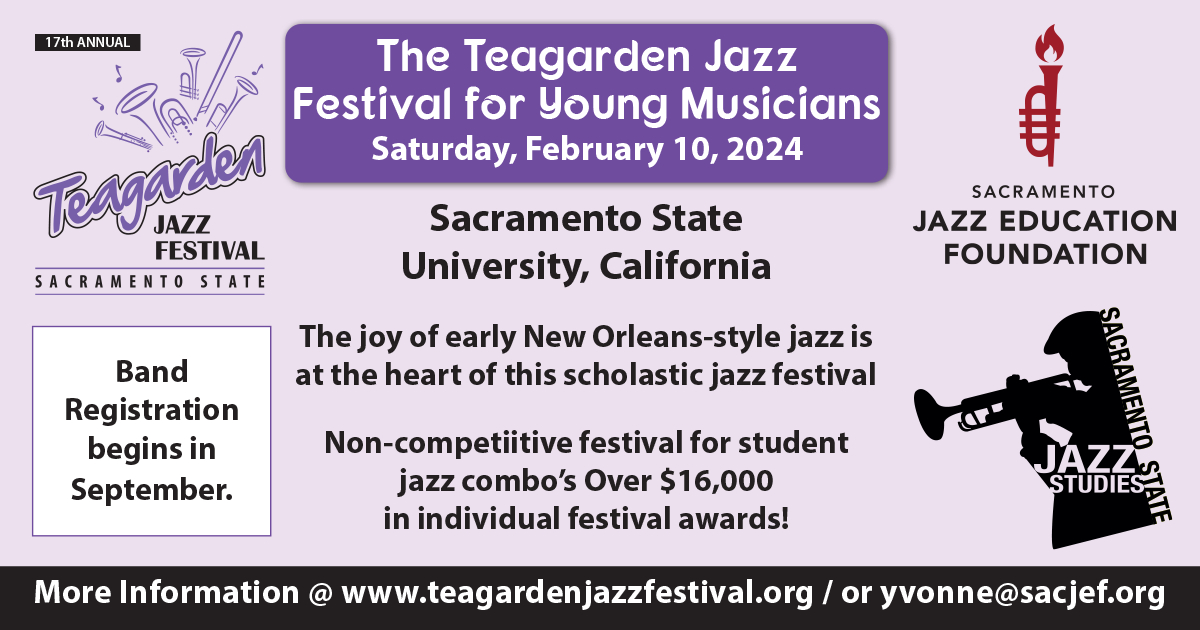 Featuring 20 stages, 65 food-and-beverage vendors, works by New Orleans' top artists and kid-friendly attractions, the French Quarter Festival takes place over a half dozen blocks between Bourbon Street and the Mississippi Riverfront.
There is no admission charge for the festival, and fences do not enclose the site. Festivalgoers are free to come and go as they would at any block party.
The French Quarter Festival Second-Line Kickoff Parade will step off at 10 a.m. Thursday, April 7, from the 100 block of Bourbon Street and make its way to Jackson Square.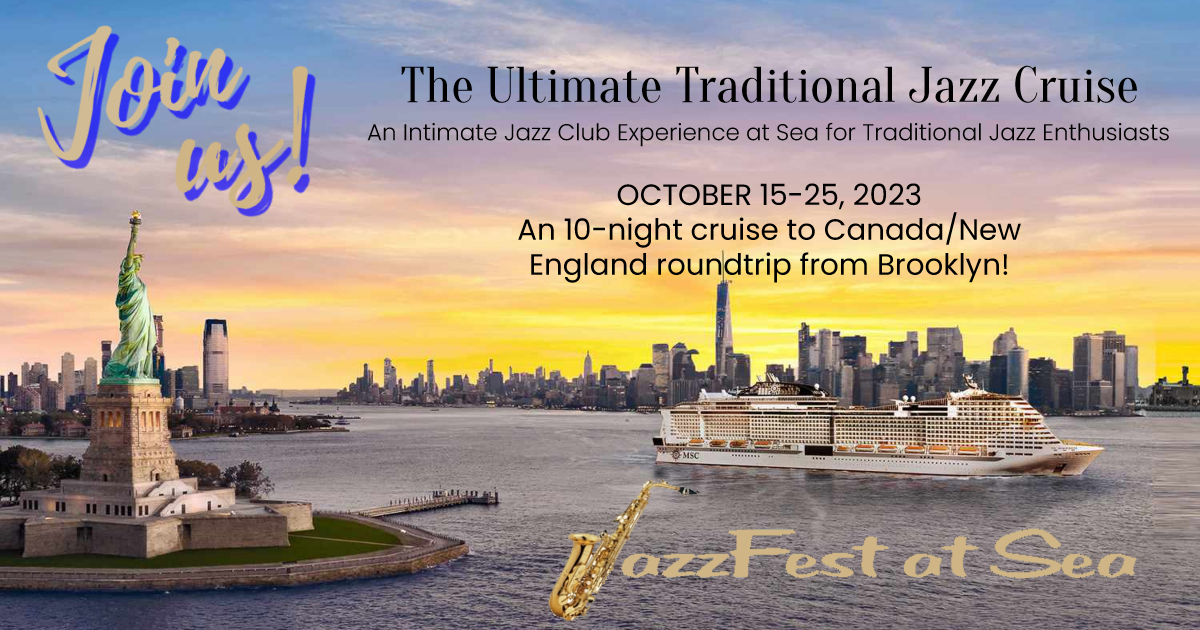 More than two dozen performers will make their FQF debuts this year, including Cowboy Mouth, Buckwheat Zydeco, and Sonny Landreth. Other newcomers will be Bad Penny Pleasuremakers, Caesar Brothers Funk Box, Cha Wa, Chance Bushman & The Ibervillianaires, Charlie Halloran and the Quality 6, MainLine and Mason Ruffner.
Among the scores of 2016 performers are Rory Danger & the Danger Dangers, Gina Brown & Anutha Level, Meschiya Lake and the Little Big Horns, trumpeter Wendell Brunious, guitarist Carl LeBlanc, Big Chief Bo Dollis Jr. & the Wild Magnolias, Panorama Jazz Band, John "Papa" Gros, Robin Barnes, Charmaine Neville, Gal Holiday and the Honky Tonk Revue, Guitar Slim, Jr., T-Ray The Violinist and D2R (Dreams2Reality, Jazalsa. Popeye's Brass Band Jam will bring three full days of brass bands to the Louisiana State Museum's Old U.S. Mint. Performers include Leroy Jones' Original Hurricane Brass Band, Treme Brass Band, Hot 8 Brass Band, New Orleans Nightcrawlers, The Original Pinettes Brass Band.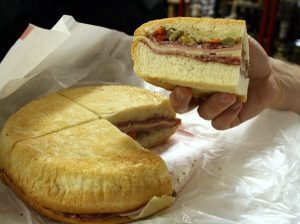 Zydeco acts include Sunpie and the Louisiana Sunspots, Lost Bayou Ramblers, Grammy-winner Chubby Carrier and the Bayou Swamp Band, Amanda Shaw, and Dwayne Dopsie and the Zydeco Hellraisers. The Chevron Evening Concert Series also returns with Leroy Thomas & the Zydeco Roadrunners, Feufollet, and Rockin' Dopsie and the Zydeco Twisters.
If you're able to make the scene, don't forget to shuffler over to the Central Grocery on Decatur Street, which serves up a delicious muffaletta served on a round loaf of bread eight inches in diameter and fully two inches tall. The landmark grocery sells half- and quarter-sandwiches, and the quarter-sandwich (pictured) is the perfect size for a good appetite.