Colin Hancock, founder of The Original Cornell Syncopators, announced via Facebook on July 17th that he had successfully reverse-engineered the process for recording disc records by acoustical means.
Colin wrote, "I recently purchased a disc cutting lathe while on a trip to St. Louis. The machine was designed to make electric 78s and LPs, and came with everything for that, but I got the harebrained idea that it might be cool to try and convert it to record acoustically cut discs. After a month and a half finding and building parts, trial and error, headaches, and countless tests, today I conducted what is surely the first acoustically recorded live recording session of Jazz on disc since ca. 1930 when Harmony Records stopped making acoustic records. There have been a few other attempts (and some quite successful ones) to do this sort of thing with other types of music, but this is one of if not the first Jazz record made this way in almost 90 years!
"By no means is it perfect (and the guys will tell you, we experienced some technical difficulties even today), and by no means am I done fine tuning this, and there are more records to come, but here you have it thus far!"
The records, which feature David Jellema and Colin Hancock on horns and vocals and Dan Walton on piano, were embossed on polycarbonate discs rather than cut on lacquers. The sound was communicated to the cutter through a Victrola No. 4 reproducer, chosen for its superior sound. Successful takes were made of "Some of These Days," "Say it Simple, and "I Never Knew."
It is worth noting that Syncopated Times Associate Editor Joe Bebco foresaw this achievement in his cover profile on Colin, published in February 2018. "Making acoustically recorded 78 rpm discs and pressing them on authentic materials is admittedly a steep challenge. Hancock concedes that there are daunting physical and financial obstacles to overcome before the plan is viable, but if ten years from now I find myself cranking up the Victrola to hear a new hot band straight off the presses I'll know that Colin Hancock has done it again."
A few days later he had improved the process enough to record this:
Hancock has been cutting his own jazz cylinder records since he was in middle school. He often takes it to the next level by recording each of the instrumental parts himself and overdubbing them onto the recording. He attributes becoming a multi-multi instrumentalist to not having anyone else who could play these parts for him when he was young.  That is, he's a problem solver by nature.
Now that he can easily gather musicians to record with him he's done a number of sessions with regional jazz bands as he travels the country. Just like they did in the old days!
More about the disc project and videos of a number of Hancock's other amazing recordings to cylinder and disc are available on his YouTube channel,

SemperPhonographCo.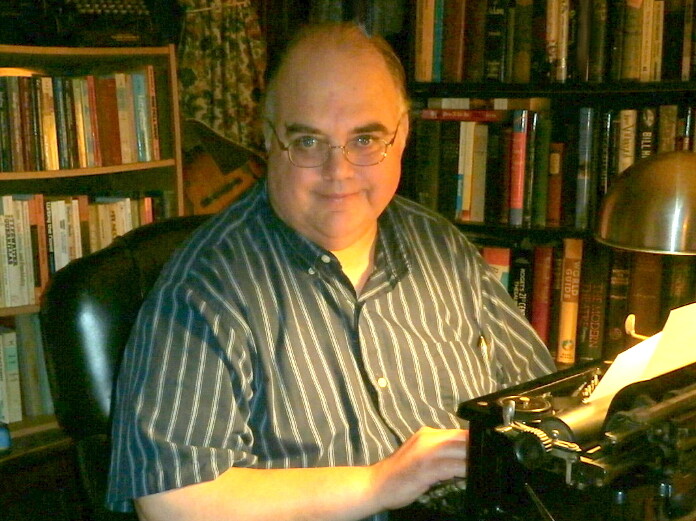 Andy Senior is the Publisher of The Syncopated Times and on occasion he still gets out a Radiola! podcast for our listening pleasure.