At just 21 Colin Hancock is making serious waves in the early jazz community. Hancock, now in his junior year at Cornell University, discovered the music of Bix Beiderbecke and the magic of hand-cranked phonographs at an early age. His fascination with old jazz records and the machines on which they were played was no passing childhood fad; his musical and mechanical interests, encouraged by his parents and teachers, persisted and intensified.
He received formal lessons on string bass and trumpet from Dan Torosion, John Moon, and Martin Norgaard, some true veterans of the Austin music scene, but went on to teach himself all the other major band instruments "through hours and hours of trying to get the right note and trying to do what was on these recordings that I really liked." Some of these instruments came easily; others, like the clarinet, were more difficult to master. "It took a very long time," he says, "to be able to sit in with ensembles and get gigs as a clarinetist." From strings to reeds to rhythm instruments, he has become a true multi-instrumentalist.
Hancock's determination to master a band's worth of instruments says a lot about his ability to solve problems most would write off as insurmountable. It was, he says, "out of necessity…I wanted to hear what it would sound like if these ideas I had were played by a group." He told himself, "no one in my age group can do this so I'll do this and be able to put these ideas on a recording." He started making multi-track recordings of himself playing each part on early jazz tunes while he was in the fifth grade.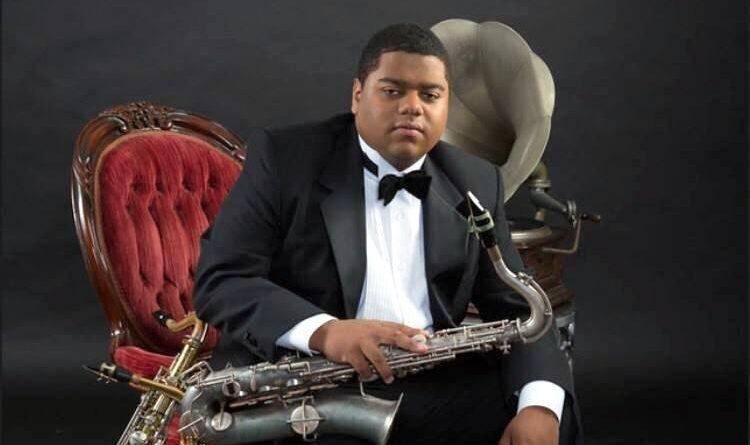 His parents, in addition to supplying musical instruments, found him antique acoustic recording equipment. By his early teens, he had acquired everything he needed to make original acoustic recordings on wax cylinders. He found a "shaver," used to scrape a cylinder clean for a second take, being sold as an antique sewing machine.
During his freshman year Hancock was hauling his equipment around town to make cylinder recordings of his friends and of the high school band. His experience multi-tracking allowed him to create cylinders of himself playing each part of jazz recordings. Some of these may be heard on YouTube at SemperPhonographCo, where, along with the many non-cylinder multi-tracks he has created, one may find other notable jazz-related projects. These have only gotten better as he has traveled and recorded with other fine musicians around the country.