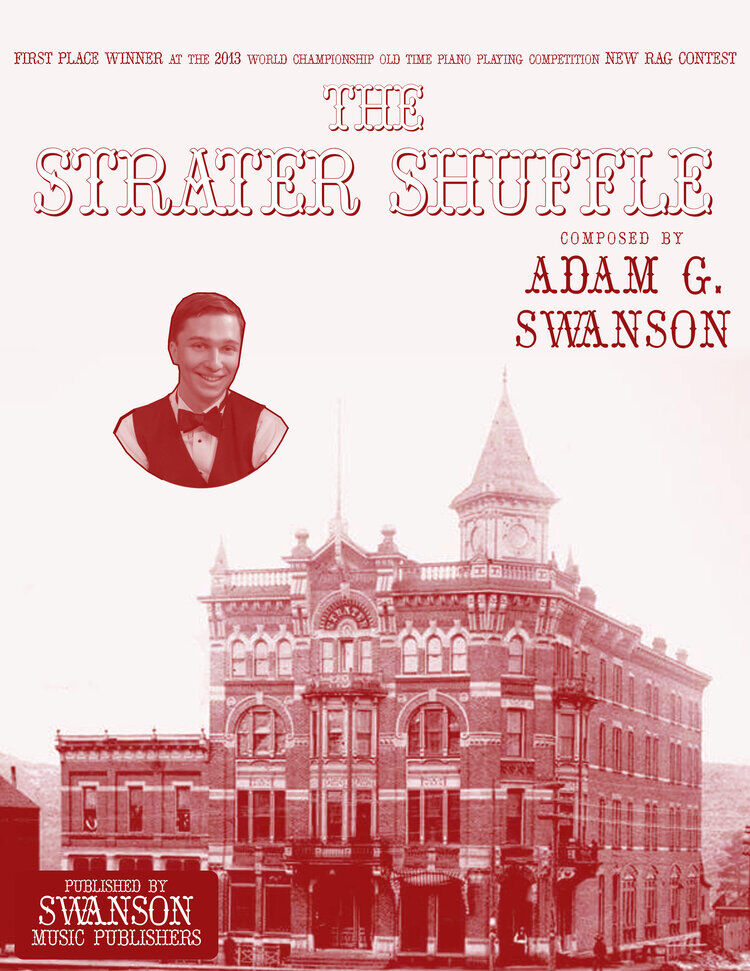 Adam Swanson's boisterous, exuberant original rag The Strater Shuffle is a treat. Its thick chords and "walking" left hand tenths are sonically influenced by Tom Brier, whose music Swanson performs expertly. The Strater Shuffle is most appropriate as a concert showpiece, deriving its namesake from Swanson's favorite performing venue, the Historic Strater Hotel in Durango, CO. Two minor key moments—B-flat minor and E-flat minor in the B and C sections respectively—contrast nicely with the rest of the piece.
The sheet music for The Strater Shuffle (cover shown, designed by Vincent Matthew Johnson)—as well as a top quality recording of the piece on Swanson's Revival Ragtime CD (Rivermont catalogue BSW-2245)—can be purchased at adamgswanson.com.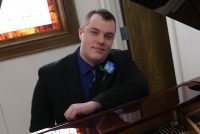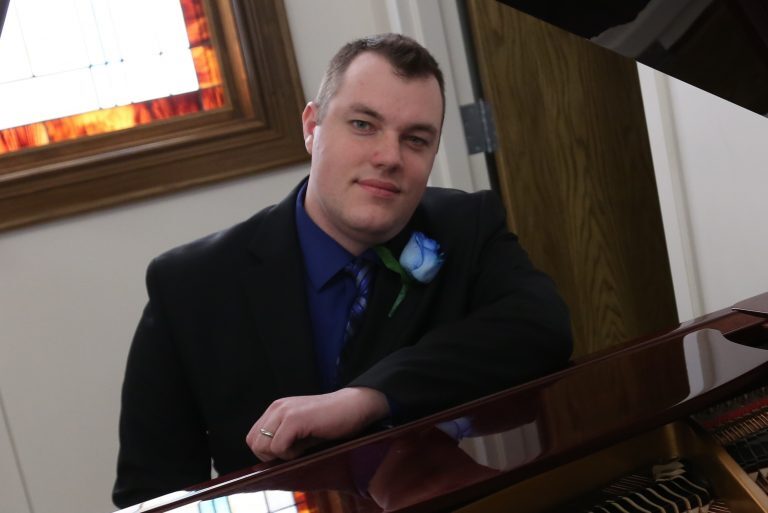 Brandon Byrne is a ragtime composer, performer, and scholar. Max Morath said of Byrne, "Brandon's unique compositions display unparalleled gifts and hidden virtuosity. His music reflects the past and challenges the future. His playing will touch your soul." For a full list of his compositions, please visit his website.