A Banjo Soundtrack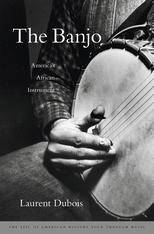 In October's issue, I'll have a review of The Banjo: America's African Instrument by Laurent Dubois. He traces the prehistory in Africa, the coalescence, earlier than you might think, of a relatively standardized form for the instrument in the Caribbean, and then meanders through the cultural interactions and playing styles, all that is knowable, as the banjo grows to become the representative instrument of America.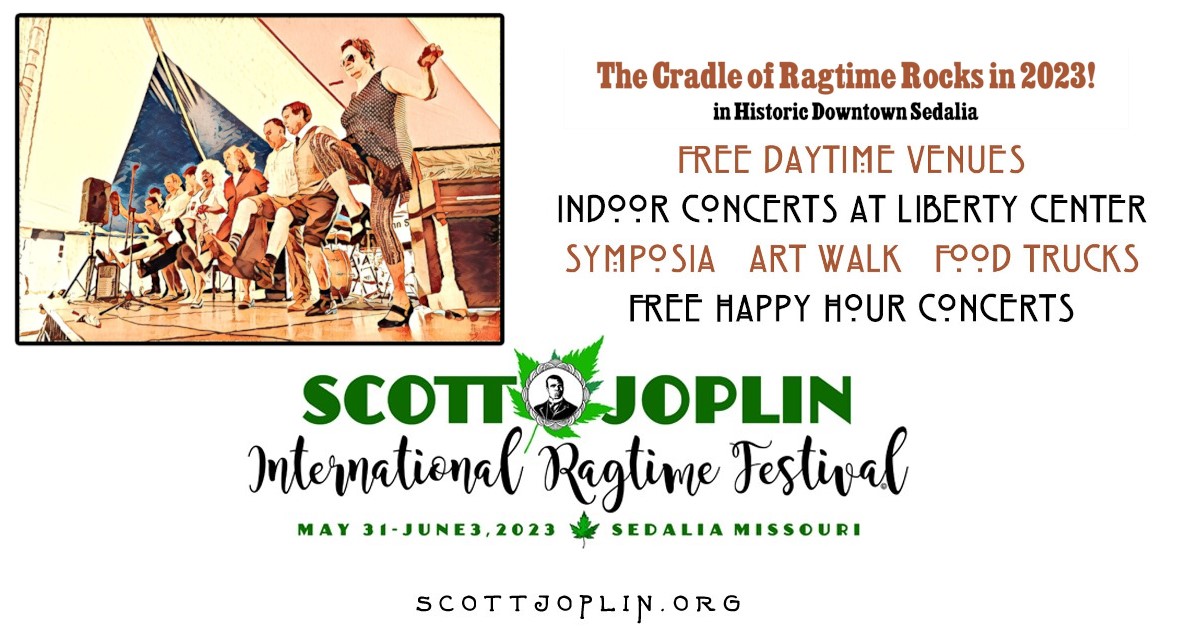 Preparation for this review has given me banjomania and I'd like to share something to give you Banjo on the Brain as well.
Today I made a recording of one of my favorite banjo records. I have a few Vess L. Ossman and Fred Van Eps banjo records but this one, from a less known Fred really gets me. Rather than upload my own copy here is one of the two versions on Youtube. Uploaded by our own R. S. Baker, when she was barely a teenager. What good taste!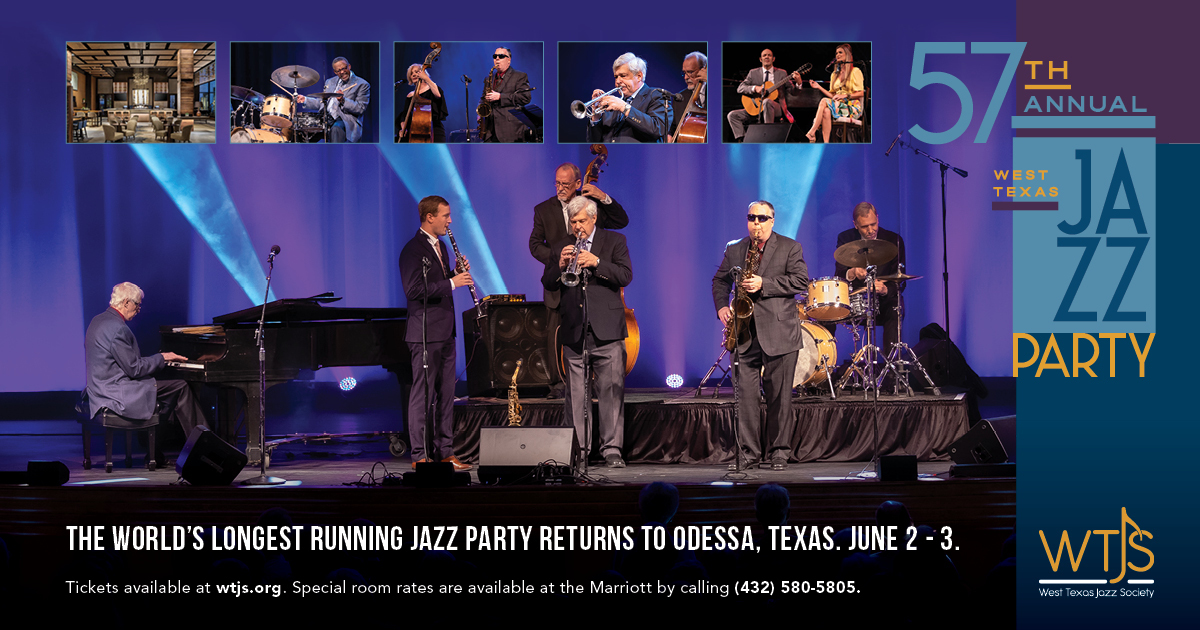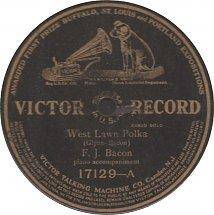 Francis (Fred) J. Bacon:  Westlawn Polka, Banjo Solo with Piano. Victor 17129-A Matrix 11781=4 (4/15/1912 in New York City)
Fred Bachman is on the Piano, he seems to have been a studio musician. He plays piano on dozens of recordings with musicians and singers of all persuasions. New York was of course just about the only place to record in 1912.
Francis (Fred)  Bacon began his professional career on banjo in 1888 at the age of 16. He married a fellow performer at 18 and they toured nationwide throughout the 1890's. Also an aspiring capitalist, by the mid 00's he was publishing banjo instruction manuals. In 1908 he opened the Bacon Manufacturing Company which produced the "Bacon Profesional Banjo." The company grew by 1921 to be the Bacon Banjo Co. with its factory in Groton, Connecticut.  David L Day, who had worked for competitor Vega for almost 40 years soon joined the Bacon Banjo Co as Vice President and General Manager. Together Bacon and Day produced the "B&D Silver Bell" Banjo line. That trademark proved so popular it was continued after the company was bought out in 1939.
F.J. Bacon, despite being very well known in his time, is only listed as recording nine sides, all for Victor. Six in 1912, only five of which were released, and two more in 1926 which both went unreleased and are listed as "destroyed".
For more music, including a very clear recording of F.J. Bacon, I've made a playlist on the Library of Congress National Jukebox. If you didn't know we had a National Jukebox prepare to be amazed. The list I made for myself consists of mostly Ossman and Van Eps recordings.
If you don't know who they are I'll get you started. Here's a link to the jukebox search results for Vess L. Ossman.  Notice how almost all of it is before 1910! Then check out Fred Van Eps, he played a bit later, making Rags well into the jazz era. When you're done, search for whoever or whatever else you would like. If you are into very early records like I am this is an absolute goldmine.