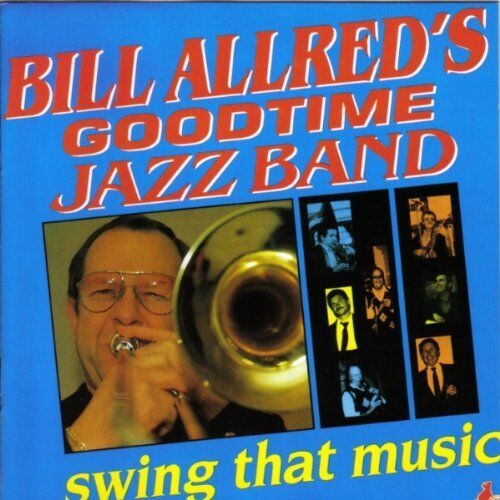 Sometimes one just has the need to hear riotous Dixieland, particularly the style of music where there are lots of notes played at rapid tempos on familiar tunes.
Veteran trombonist Bill Allred formed a hot jazz combo in 1974 to play at Rosie O'Grady's Goodtime Emporium in Orlando, Florida. The group ended up being based at that venue for 15 years. Their album Swing That Music was recorded in 1989 at the 5th Birmingham International Jazz Festival and is certainly full of fire.
The first song, "It Don't Mean a Thing," is explosive enough to be the closer rather than the opener. Most of the other pieces, including "Struttin' With Some Barbecue," "Swing That Music," "Limehouse Blues," "Royal Garden Blues," and "Running Wild," are even more uptempo. The songs that start out slower, such as "The Mooche" and "Wabash Blues," are given so many double-time passages during the solos that they could just as well be stomps too.
Allred's band is pretty tight and there are plenty of arranged as well as jammed ensembles that add to the heat. The trombonist is joined by cornetist Don Lord, trumpeter J.J. Argenziano, Terry Myers on clarinet and tenor, Jim Maihack on piano and occasional trombone, Boyd Bergeson doubling on guitar and banjo, Sam Noto on bass and tuba, and drummer Warren Sauer.
If you prefer gentler and more subtle music, or have a weak heart, Swing That Music should be avoided. But if you desire music where you need to fasten your seatbelt and hold onto the walls (or your partner), this CD is one for you.
Bill Allred • Swing That Music
(Big Bear Records ESSCD 246, 12 selections, TT = 51:55)
www.bigbearmusic.com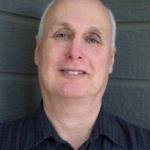 Since 1975 Scott Yanow has been a regular reviewer of albums in many jazz styles. He has written for many jazz and arts magazines, including JazzTimes, Jazziz, Down Beat, Cadence, CODA, and the Los Angeles Jazz Scene, and was the jazz editor for Record Review. He has written an in-depth biography on Dizzy Gillespie for AllMusic.com. He has authored 11 books on jazz, over 900 liner notes for CDs and over 20,000 reviews of jazz recordings.
Yanow was a contributor to and co-editor of the third edition of the All Music Guide to Jazz. He continues to write for Downbeat, Jazziz, the Los Angeles Jazz Scene, the Jazz Rag, the New York City Jazz Record and other publications.