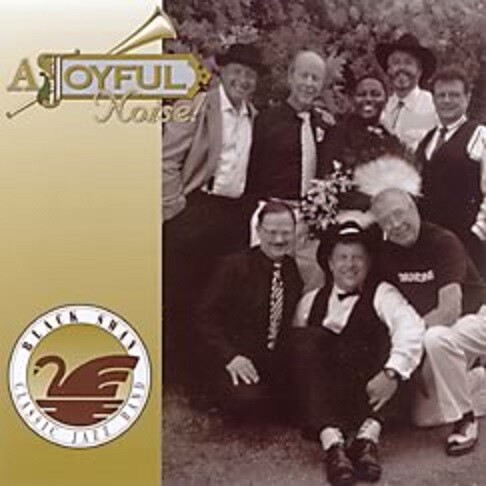 In the early days (and perhaps even today for some folks), jazz, particularly the blues, was denigrated as "the devil's music." Somewhat ironically this charge was—and is still—answered by the many instances of jazz bands taking up and playing religious music—gospel songs, hymns, spirituals—and invariably a traditional jazz festival will feature such music at a Sunday morning set. Just about every band has a few such pieces in its repertoire, including the traditional jazz "anthem": "When the Saints Go Marching In."
Over the years a number of bands have put out complete albums of religious music, one of them being the Black Swan Classic Jazz Band with this CD (followed by another, Feel the Spirit, a few years later). Most of the songs will be familiar—for me "Holy Moses" and "Angel Gabriel" were "new"—and almost all have vocals, "Holy Moses" and "Solace" being exceptions. Scott Joplin's "Solace," subtitled "A Mexican Serenade," is a curious inclusion, its being a number more associated with ragtime, perhaps, than religion. But one of religion's collateral benefits is, I suppose, "solace."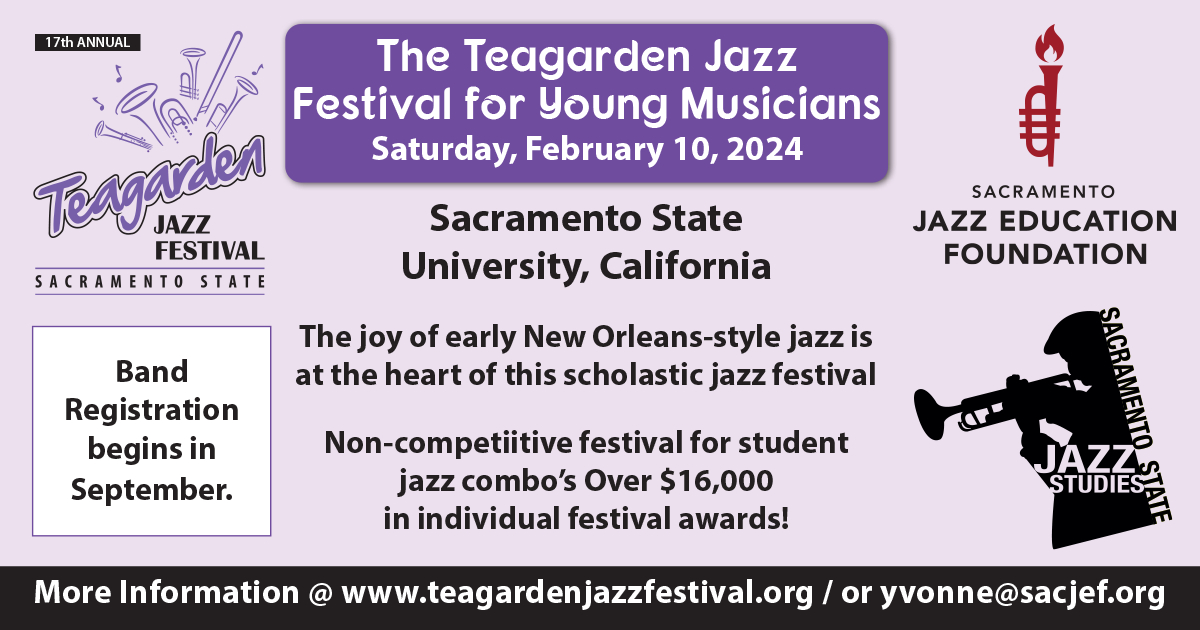 Marilyn Keller does a fine job with the vocals, appearing on thirteen of the tracks. Her vibrato, pitch, and diction are, as they always seem to be, impeccable. She beautifully captures the pathos of the gospel song "Precious Lord," composed by Thomas A. Dorsey, also known as Georgia Tom, composer of religious and secular songs, some of the latter a bit risqué, such as "It's Tight like That," for example. Dorsey was appearing at a revival meeting in St. Louis when his wife died in Chicago while giving birth to their son, who died a short time after. This song records Dorsey's grief, so well-limned here by Keller as she begins it singing virtually a cappella, accompanied only by stop chords on piano. She is then joined in the slow unfolding of the song by the rest of the rhythm section, which provides moving harmonies through to the ritard and elongated final chord, making a well-nigh perfect expression of this dirge. For me this is the high point of the disc.
Keller is also joined by various members of the band (only Carbajal, Koch, and Johnson do not sing on any track) on many of the other cuts. One of these, the catchy "Angel Gabriel," opens a cappella by Keller, who, after taking it once through, is joined by Phillips, Chapman, and Matthes, who provide an accompanying harmony. The ensemble then takes it up with an intriguing, rolling riff backing from piano, which is then repeated every seventh and eighth bar as Keller joins in with the the vocal. Following solos by the clarinet and trombone, the trumpet leads the ensemble. This is followed, in turn, by Keller's vocal, again with rhythm accompaniment and the riff. The ensemble comes back in, led by the trumpet, with the intriguing piano figure still prominent, the whole ending with decrescendo and ritard. Along with "Precious Lord," this track is another tour de force.
But the other tracks will also satisfy all listeners, regardless of whether their interest is religious or secular. As one can sense, the band also enjoyed performing these songs—an ingredient too often missing in performances by others.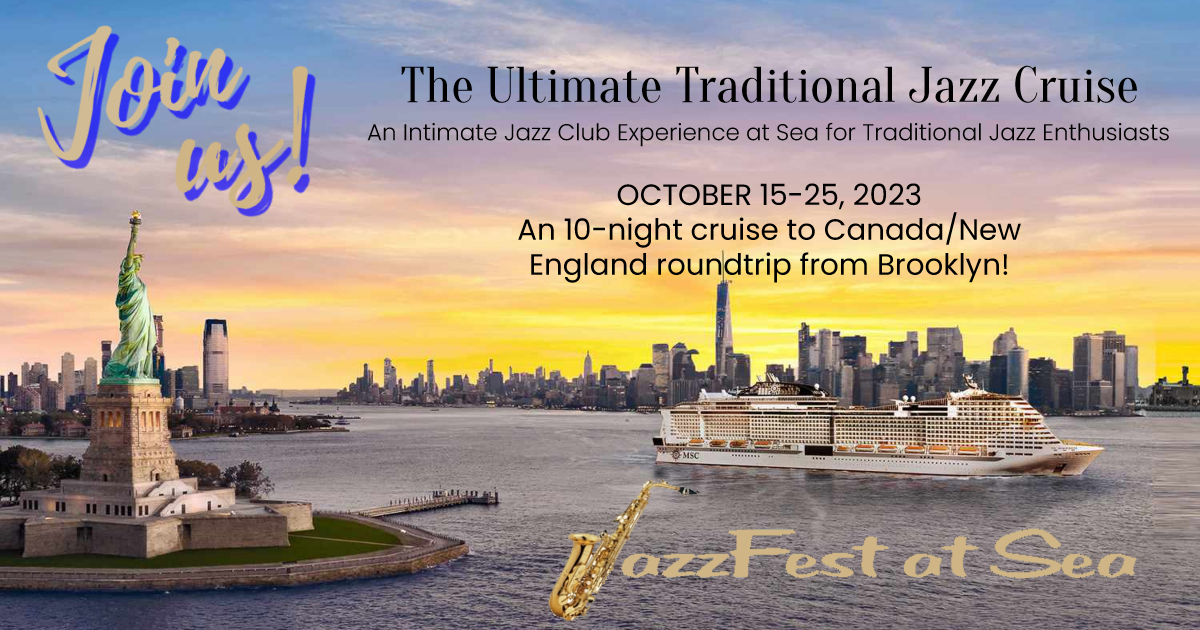 Finally, mention must be made of the arranging, which puts the band's identity on these familiar pieces. These are often very intricate and contribute largely to the enjoyment of the song. Several instances of key modulations step up the intensity, and variations in texture are achieved in other tracks, such as the tune opening a cappella, passages in rubato tempo, or the occasional solo banjo playing tremolo. Many tracks end with a fitting ensemble ritard. The majority of the arrangements are leader Kit Johnson's—he is responsible for, or has a hand in, no fewer than ten of the tracks—and other band members, along with one former band member, have all played a part here. Details of the arrangers are provided in the liner notes.
This CD, first issued in 2000, will appeal to all those who love to hear traditional jazz renditions of religious music. Although it was recorded some time ago, it is still available. Ordering details can be found at https://bscjb.com/recordings/a_joyful_noise.shtml.
---
BLACK SWAN CLASSIC JAZZ BAND • A Joyful Noise • Own label Total time: 60m. 11s.
Get Happy; Aunt Hagar's Children's Blues; This Train*; Holy Moses**; In the Sweet By and By; Joshua Meets the Stranger Medley*°; Precious Lord; Fifty Miles of Elbow Room†‡; Angel Gabriel*†‡; By and By*†°‡; Solace; At a Georgia Camp Meeting; Down by the Riverside*; Deep River Medley; When the Saints Go Marching In*.
This Train recorded at Lutesong Studios, Portland, Oregon, Aug. 22, 1999
Holy Moses recorded at Lutesong Studios, Portland, Oregon, Mar. 8, 2000
All other elections recorded at First Presbyterian Church, Corvallis, Oregon, Feb. 6, 2000
Marilyn Keller, vocal (all selections except "This Train" and "Solace"); Ernie Carbajal. Trumpet; Steve Matthes, clarinet, vocal*; Lew Chapman, trombone, vocal†; John Bennett. piano, vocal°; Glenn Koch, drums, washboard**; Alan Phillips, banjo, vocal‡; Kit Johnson, tuba.