Bob Adams, a banjo player and the founder of Ohio's Buffalo Ridge Jazz Band passed away on January 17th, he was 82. His last public performance was in late November but the band he created marches on with events scheduled even after a February 15th Celebration of Life.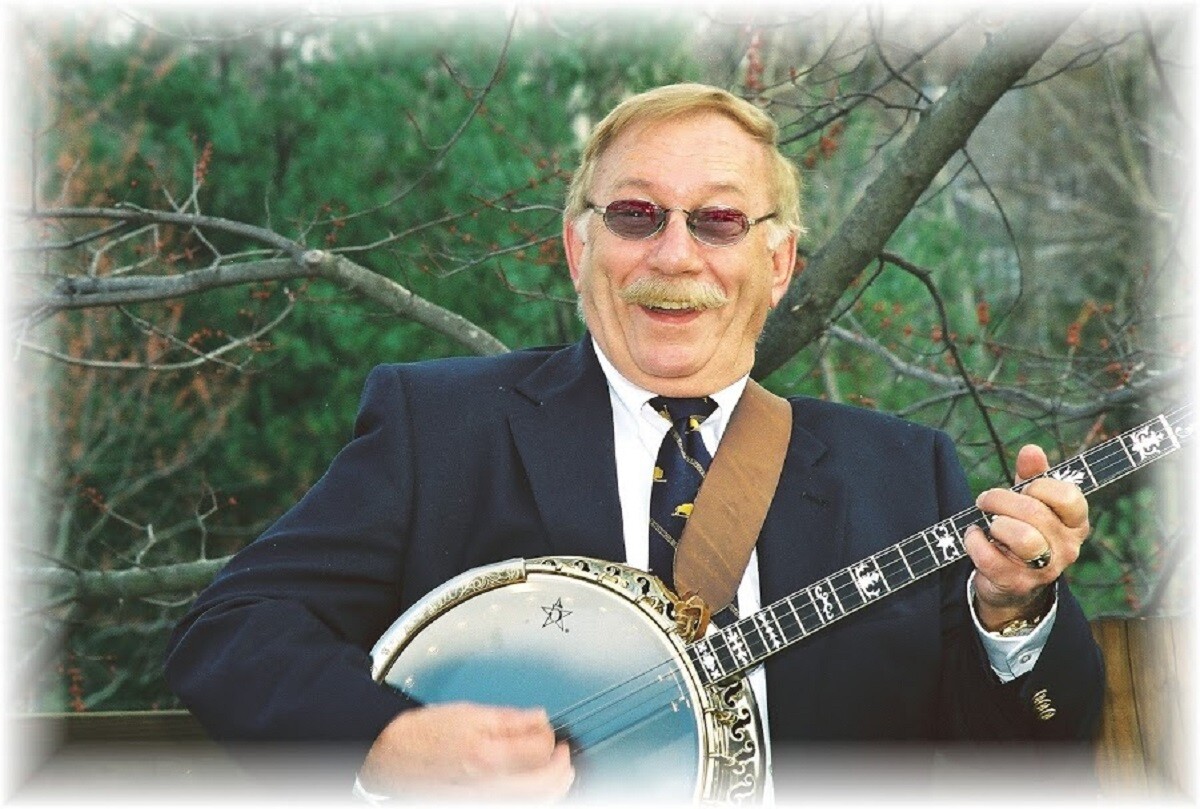 Over a long career in music Bob Adams performed in New Orleans, at Disney World, and with the Your Father's Mustache Show Band. He proudly opened Cincinnati's famed Meier's Café, where he led his original Blue Chip Jazz Band for many years.
In 1994 he founded the Buffalo Ridge Jazz Band, assembling a devoted group of experienced jazz players. They appeared internationally and were regulars at many domestic festivals. The band were vital to Ohio's EARLYJAS festival and it's successor Grugelfest. They continue to appear at many jazz club events around the state.