GRUGELFEST 2019 will be held Friday-Sunday, September 20-22 at the Radisson Hotel at The University of Toledo, 3100 Glendale Avenue in Toledo.  Special GRUGELFEST room rates apply, and reservations are already being accepted.
The lineup this year is the best ever. YERBA BUENA STOMPERS (from New Orleans to San Francisco . . . ), CLIMAX JAZZ BAND (from Toronto, Ontario, Canada), Roy Rubenstein's CHICAGO HOT SIX (Chicago, Illinois), Dave Greer's CLASSIC JAZZ STOMPERS (Dayton, Ohio), and the CAKEWALKIN' JASS BAND (Toledo, Ohio).
A History of Grugelfest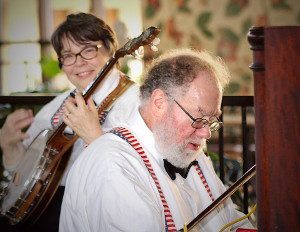 The basic story is that the EARLYJAS Club of Northeast Ohio ran an outstanding Fall Dixieland Festival in Strongsville, Ohio for 25 years or so (and for a few years before that in Kent, Ohio).  But at their monthly meeting after the 2011 festival, the club announced that they didn't have enough volunteers to produce the event and that the festival would be discontinued.
Now it just so happened that Toledo's Cakewalkin' Jass Band was the featured entertainment at that meeting, which was held at the British-American Club in Twinsburg, Ohio.  (Of course, I play piano in that group.)  The British-American Club has Bass Ale on tap, and the band had consumed our share of it by the time the business meeting took place when the announcement was made.  So the question, "Why don't you just move the festival to Toledo" made perfect sense at the time, even though none of us in the band had a clue how to operate an event of this magnitude.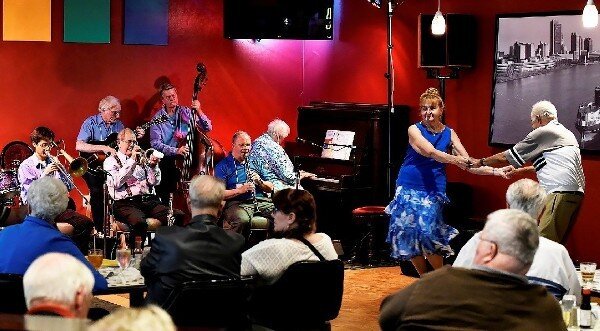 But rather than reply, "Because you guys are a bunch of IDIOTS," the club's reaction was, "Well, WE can't run another festival in Toledo (or anywhere else), but if YOU GUYS want to take it over, you are more than welcome to try."
That was enough incentive for me to check with a drummer I know whose day job was Sales Manager for the Park Inn Hotel in downtown Toledo.  I asked him, "Do you think an event like this would work in this hotel," and he gave me a long, technical answer which basically meant, "Maybe."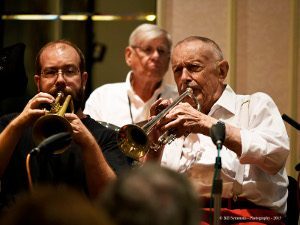 So we signed an agreement with the Park Inn to host a 2012 Dixieland Festival.  Soon after, my hotel manager/drummer friend left the hotel, but we went ahead with planning the festival anyway.  The EARLYJAS Club suggested that we call it the "Toledo Jazz Festival" but there was a problem with that name.  The Toledo Jazz Society had already used it (although it had been discontinued), and there is also a Toledo Jazz Orchestra (and they don't play any Dixieland).
It turns out that the first band to play at the first Strongsville festival was Ralph Grugel's Eagle Jazz Band.  Ralph died in 2005, but he had kept hot jazz alive in Cleveland for YEARS, everybody loved him, and anyone who knew him would know exactly what kind of jazz to expect to hear at a festival bearing his name.  So we got permission to call our new event the "Ralph Grugel Memorial Jazz Festival" — which was immediately shortened to GRUGELFEST by just about everybody.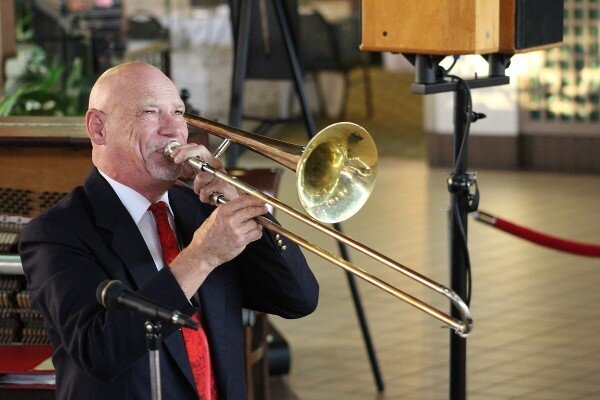 We held the GRUGELFEST at the Park Inn for five years, and pretty much took over the entire hotel for the weekend every time.  Unfortunately, by 2017 we had outgrown that location and had to find another hotel that could handle us.  The Holiday Inn French Quarter in suburban Perrysburg was the perfect choice.  Not only did they have enough room for the bands and anyone attending, but they LOVED New Orleans Jazz, knew exactly how to handle us (they had already hosted numerous music festivals) — and the place looked like New Orleans!
GRUGELFEST 2017 was a huge success, and 2018 was even better.  In spite of ourselves, we actually began to learn what it takes to run a successful jazz festival.  Attendance was up (at a time when other festivals were folding) and everyone seemed to feel the positive energy from the moment they arrived.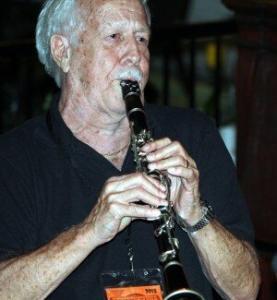 Of course, it was too good to last.  The Holiday Inn French Quarter was sold in January 2019 and we got word that they would be closing in April.  After 7 years we had learned to deal with all kinds of issues and challenges, but this was one we had never anticipated.
There are few other properties in the Toledo area that could accommodate a festival like ours, and most of them were busy handling the overflow they got when the French Quarter closed.  But just when the GRUGELFEST seemed to be doomed, Ralph Grugel's guardian angel (who plays a trombone, not a harp) must have smiled on us.  A very nice hotel (The Radisson) on the campus of the University of Toledo Medical Center contacted us to see if we'd like to hold our festival there.
It is a beautiful property in a good neighborhood, about 10 minutes from the Ohio Turnpike.  There's lots of restaurants, shopping, and attractions close by (the Toledo Zoo is less than 10 minutes away), and there's plenty of free parking.  The hotel has a large ballroom we can use for the main stage, and they will let us use their restaurant/lounge all weekend for our second venue.  They have draft beer on tap, and they gave us reasonable rates for the rooms (about the same as we paid back in 2012).
So we're at it again!  GRUGELFEST 2019 will be held at another brand new location September 20-22 (the only dates the Radisson had available), and we have another great line-up.  If everything goes well, we will have a wonderful weekend, keep hot jazz alive for another year, and if we make any profits we will donate them to the Dyslexia Education Training Center of Northwest Ohio.  You may call it a win-win-win situation.  Or you may just call it great fun.  Either way, I hope we see you there.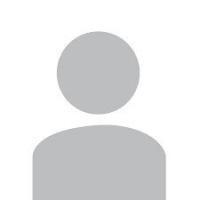 Rick Grafing is the pianist for Toledo's Cakewalkin' Jass Band, now in its sixth decade, the festival director of Grugelfest, and the force behind much jazz goodness in Ohio.