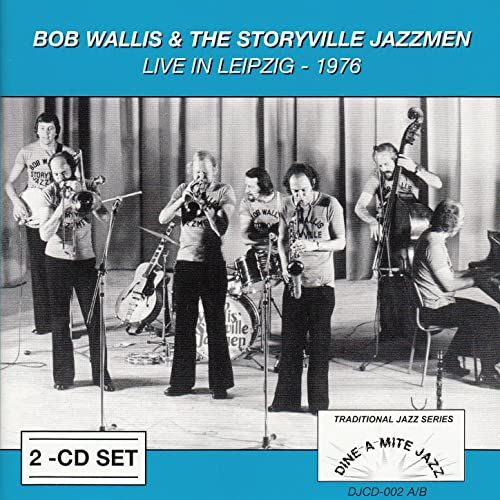 When fellow musicians and acquaintances of Bob Wallis speak of him and his band, a word frequently heard is "drive." This pair of CDs both illustrate and support that perception.
In the liner notes, Chez Chesterman, who played with Chris Barber for many years, tells how as a neophyte trumpet player in the mid-'fifties he was inspired by Wallis, and says of him and the band, "Nobody, but nobody, had Bob's drive, vocal capabilities and unusual repertoire." The very first track on the first CD, "Atlanta Blues" (aka "Make Me a Pallet on the Floor") illustrates these qualities.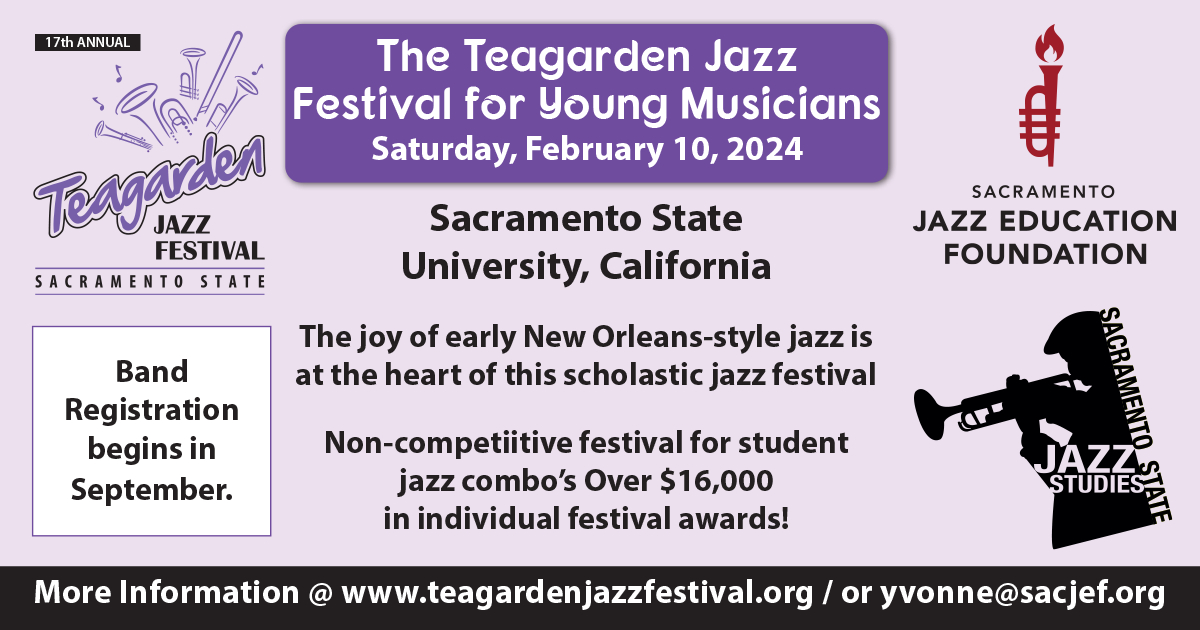 "Atlanta Blues" is taken at a fast clip, as opposed to the slower blues tempo most bands opt for, and this gets things off to a romping start. Most of the track is taken by the ensemble, the melody not being stated, the group extemporizing all the way. The band riffs behind whoever has the lead, but on one chorus where the muted trumpet has the lead, the trombone, muted likewise, plays a very subtle harmony, creating a superb little duet. Wallis' voice is decidedly raspy—but he does not try to imitate Armstrong, thank goodness—and as he does on most tracks, he improvises wildly above the ensemble, even scatting on occasion. The band thus creates the "drive" spoken of above, but not at the expense of dynamics, which come into play as the band goes on to the coda, starting out in a low volume and gradually increasing it with each chorus as the rendition reaches its climax, to be followed by a four-bar drum tag.
This pattern is followed in many of the selections on the two discs, Wallis vocalizing on numerous tracks and Collier supplying tags on several. While several tunes we are accustomed to hearing at a slow tempo are taken up tempo, such as "Atlanta Blues" and "Swing Low Sweet Chariot," others are not and are, by contrast, almost super-slow, e.g. "Just a Closer Walk with Thee" and "Snag It." Even on these slow tunes, tension mounts as the band executes with passion, spurred on by Wallis' vocals, often backed with emphatic triplets from the rhythm section and/or front line.
The tune list is varied—some war horses, some less well-known, one seeming out of place in a traditional jazz repertoire. The renditions of the familiar tunes, however, prevent them being "stale," and the less familiar ones are refreshing. I am not well acquainted with "Baby Doll," but the composer is given as "Smith" and Bessie Smith wrote a song titled "Baby Doll." However, after I listened to Smith singing her composition, I don't believe the tune here to be the same. Certainly Wallis' lyrics do not seem even close to those sung by Bessie, but Wallis can get a bit wild in his improvising and scatting, and that, along with the band's extemporizing, gives me pause. Regardless, it is outside the bounds of the familiar.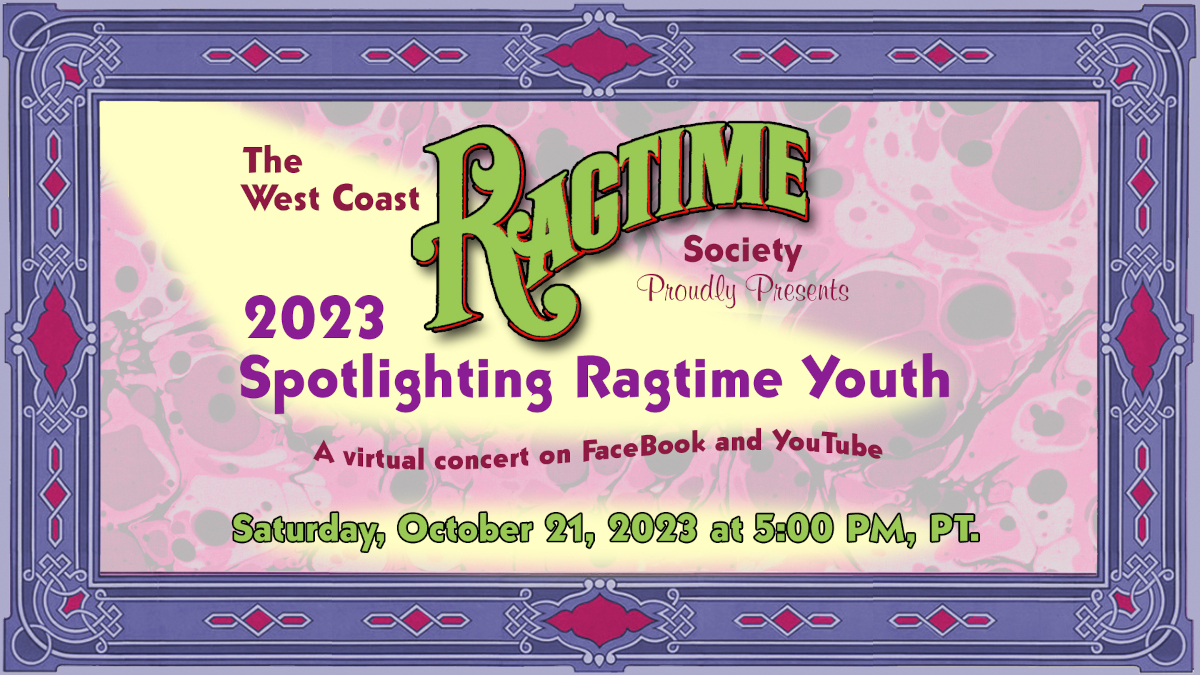 When I saw "How High the Moon" on the play list, however, that seeming interloper stopped me in my tracks as I have never heard it played as traditional jazz, only modern. But the Wallis crew pulls it off with an interesting interpretation. After a piano introduction, it is given to Beeson's alto sax. Following his improvisations, the piano takes over, with much deft fingering and chord interjections. Then comes a dramatic pause, and after a moment or two of silence the sax picks it up again, accompanied only by the bass. When the bass drops out, the sax and piano begin playing counterpoint to each other, sounding fugue-like. Following that, the rest of the rhythm section comes back in, and after a couple of choruses ends on a ritard. It is a stunning but enjoyable interpretation.
So this double CD is well worth having and adding to one's Wallis collection, providing as it does over 100 minutes of exciting jazz that is played with passion, exuberance, joy, and first-class musicianship. If you wish to order it, I am informed me that this CD set is available only from the Upbeat Recordings' web site www.upbeatmailorder.co.uk.
Live in Leipzig: 1976
Bob Wallis & the Storyville Jazzmen
Dine-A-Mite Jazz DJCD-002A/B
Personnel: Bob Wallis, trumpet, vocal*, leader; Andre Beeson, clarinet, alto sax; Mike Sherbourne, trombone; Ian Armit, piano; Ken Arnes, acoustic guitar, banjo; Bernie Cash, double bass; George Collier, drums.