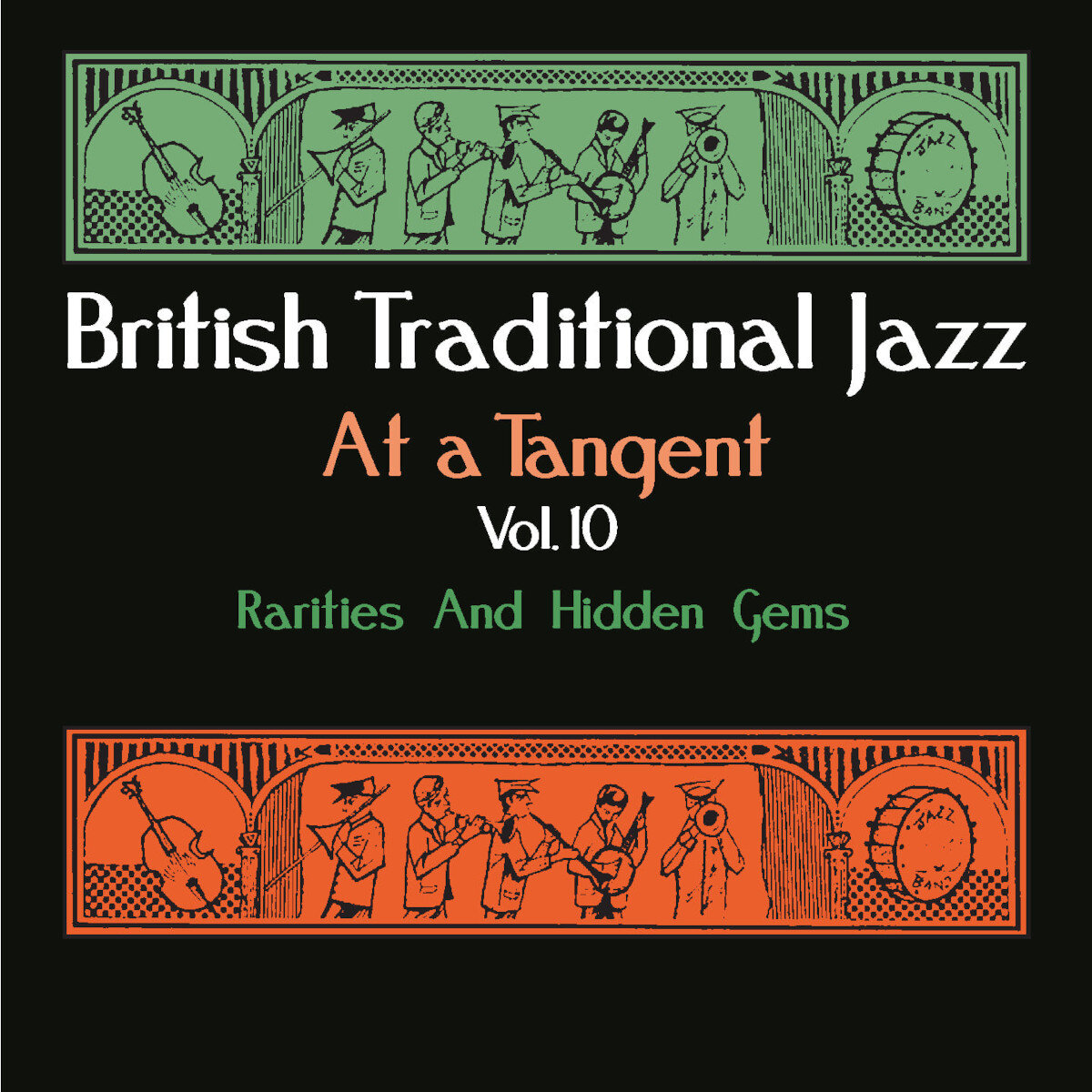 In 2012, Paul Adams of Lake Records issued a three-CD set titled British Traditional Jazz – A Potted History, which consists of 73 tracks in all, some 24 of them being previously unissued. Not satisfied that he had included all that he wanted in that three-CD set, he decided to embark on another series which, as he said, would function as "supplements to our triple CD release British Traditional Jazz – A Potted History. The series will look at other things which were happening in the Traditional Jazz world."
This "supplemental" series consisted of ten CDs, the subtitles of some of the volumes being Out of the Limelight – Great Little Bands Which Didn't Make the Headlines (vol. 3), The Territory Bands – Bands Which Operated in the Regions Away from London (vol. 4), The Chicago-Dixieland Style Bands (vol. 7), The New Orleans Style Bands (vol. 8), to give anyone who is unfamiliar with the rest of this series a sense of coverage.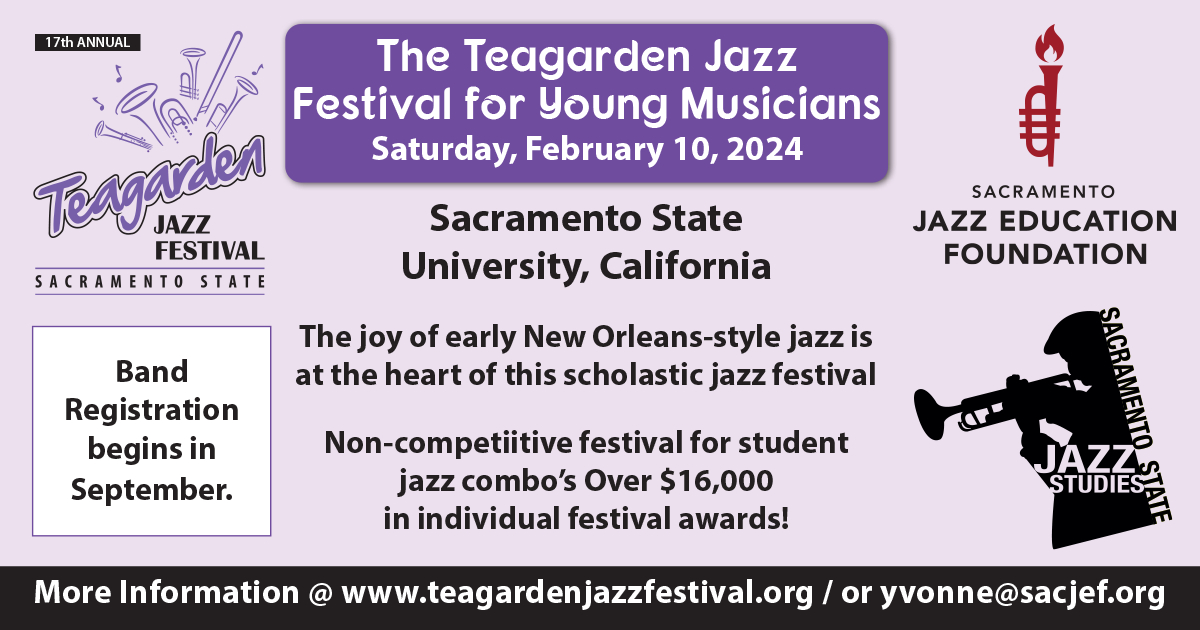 This CD is the tenth and final volume, subtitled "Rarities and Hidden Gems," consisting of 23 tracks, some 17 of them previously unissued. Most of the bands represented on the CD will be familiar, but not necessarily the personnel of each (all given in the CD booklet). Thus we find Ed O'Donnell and Diz Disley with the Yorkshire Jazz Band, Bruce Turner with Freddy Randall and His band, or George Chisholm with Kenny Ball and His Jazzmen, to cite just a few.
With the exception of the Chris Barber band, each group is given only one slot (Barber gets a second one as his group accompanies Ottilie Patterson), so variety is the watchword here. Adding to that is the inclusion of some lesser-known bands, such as Freddie Muirfield and His Garbage Men (perhaps a rather unfortunate choice of name) playing a tune not often heard, "Good Old Wagon Blues"—one of only four tracks the band ever recorded, two of which Decca never issued, according to Adams. A young Freddie Randall opens the piece with an attention-getting cadenza and thereafter provides a solid lead for the rest of the tune, his tone being fat and his execution confident and flawless. One could tell that he was destined for greater things that he went on to fulfill. The rest of the track has quite some interest, from the riffing behind the tenor sax solo, which becomes the stop time backing of the clarinet solo, to the round robbing trading of fours for the coda—all getting the CD off to a fine start.
Another lesser-known—actually "unknown" as regards personnel—band here is that which accompanied vocalist Redd Sullivan on "Backwater Blues." The track's focus is on Sullivan, apparently a folk singer from New Zealand who enlisted in the skiffle ranks in the U.K. although this track is not skiffle. Sullivan is not a bad blues singer who perhaps ranks a little behind George Melly. As Adams says in the booklet, "This … track is a real obscure rarity." Before hearing it I had been totally unfamiliar with Sullivan.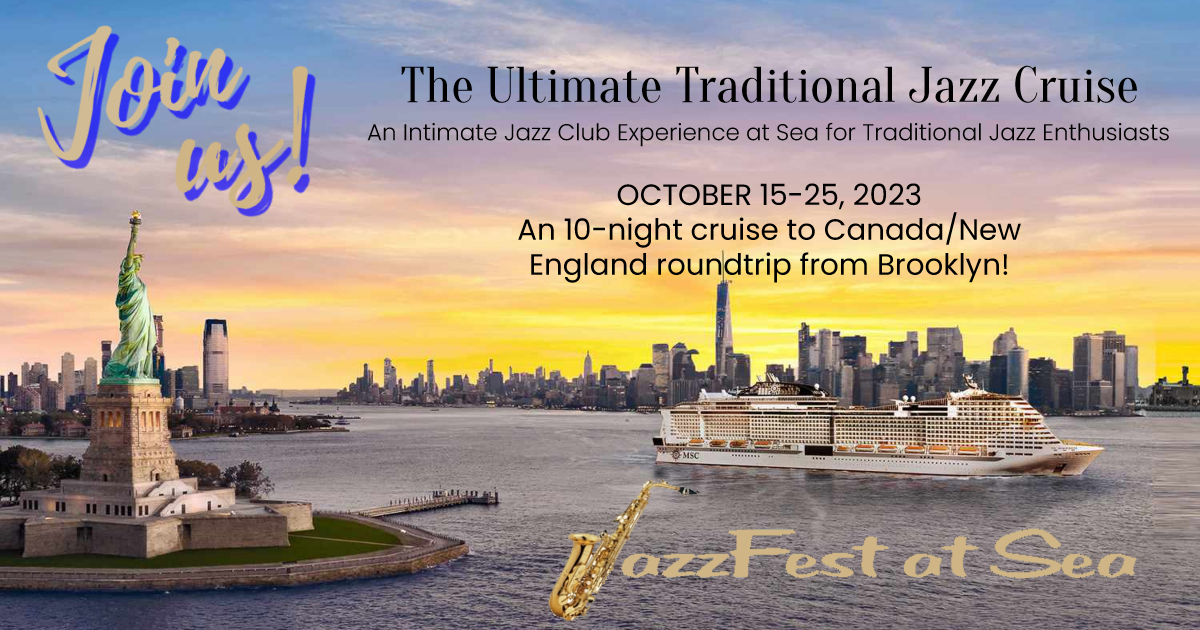 The groups on the other tracks will all be familiar to one degree or another to traditionalists, as they were to me. Since most of the tracks are from the earlier days of traditional jazz before the boom, it is interesting to hear the several bands' interpretations and arrangements. The Cy Laurie band takes Lil Hardin's "My Heart" at a medium tempo and plays with a bouncy 4-beat swing. Steve Lane takes Jelly Roll Morton's example to heart by carefully arranging "Sidewalk Blues" (as one almost has to do with a Morton tune), avoiding the "patter" at beginning and end and inserting superb breaks—all of which I think Morton would have approved.
While it would be tempting to look at each track in this manner, space forbids. Not all tracks are innovative in that way—some are what we might expect from certain bands, such as the driving four-beat ensemble with entrancing countermelodies of the Cranes on "Saturday Night Function" or the laid-back version of "When You Wore a Tulip" with the familiar light bounce of Barber's trombone.
All of the above make this a "must have" CD. It is a fitting culmination to the series, but one that engenders a little regret as it marks the end of the series. It can be had from Lake Records, Amazon, and probably other on-line outlets.
British Traditional Jazz at a Tangent, Vol.10: Rarities and Hidden Gems 
Lake LACD362 Playing time: 75m. 51s.
1. Good Old Wagon Blues – Freddie Mirfield & His Garbage Men
2. Don't Worry baby – The Yorkshire Jazz Band
3. Lewisada Blues – The Original Dixielanders
4. *New Orleans Masquerade – Freddy Randall & His Band
5. *Saturday Night Function – The Crane River Jazz Band
6. *Stomp Off, Let's Go – Mike Daniels Delta Jazzmen
7. *Backwater Blues – Redd Sullivan
8. The Chant – The Zenith 6
9. *Wild Man Blues – Alex Welsh & His Dixielanders
10. *The Blue Room – The John Barnes Trio
11. *Just a Closer Walk with Thee – Eric Silk's Southern Jazz Band
12. That's A-Plenty – Kenny Ball & His Jazzmen
13. *Clark & Randolph Blues – The Dave Carey Jazz Band
14. That Eccentric Rag – Mickey Ashman & His Ragtime Jazz Band
15. *My Heart – The Cy Laurie Jazz Band
16. *Sidewalk Blues – Steve Lane's Famous Southern Stompers
17. *Gatemouth – The Pete Ridge Jazz Band
18. *Old Fashioned Love – George Melly with Mr. Acker Bilk & His Paramount Jazz Band
19. *Froggie Moore – Terry Lightfoot's Jazzmen
20. *When You Wore a Tulip – Chris Barber's Jazz Band
21. *I Hate Myself for Being Mean to You – Ottilie Patterson with Chris Barber's Jazz Band
22. *Blues for Bechet – Fairweather-Brown All Stars with Bruce Turner
23. *Tiger Rag – Humphrey Lyttelton & His Band
* Previously Unissued
Recording data and Personnel are too many to list here, but all are given in the CD booklet.