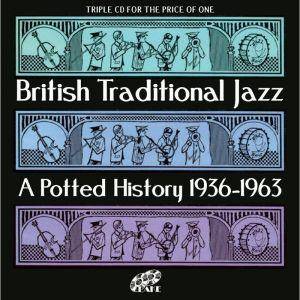 The trad jazz movement in the United Kingdom was a bit of a phenomenon. From the mid-1950s until the rise of the Beatles in 1964, it was not unusual for Dixieland-oriented recordings to be on the British pop charts. Kenny Ball, Chris Barber, and Acker Bilk were household names and there were dozens of other regularly working trad bands that often played for young people who enjoyed dancing to the spirited music. Some of the bands emphasized novelties and comedy but most played the freewheeling music simply because they loved it.
British Traditional Jazz – A Potted History 1936-1963 (Lake) is a three-CD set compiled by Paul Adams that gives today's listeners an idea as to the range, quality and quantity of the trad jazz movement in the UK. Divided into CDs titled Pre History & Revival 1936-1953, Consolidation And Debuts 1954-1958, and Boom And Bust 1959-1963, this box set has 73 selections. While the bigger names are represented, the hits are absent in favor of rarer performances (including 24 previously unreleased recordings) with the focus being on how the groups really sounded when they were inspired.
The 40-page booklet by Paul Adams does an excellent job of summing up the history of trad jazz and the many bands heard on this set. He should write a full-length book!
Starting with three numbers from the swing era (by Danny Polo, Sid Phillips, and Nat Gonella) and several from the second half of the 1940s (including from George Webb's Dixielanders who many consider to be the first of the British trad bands), A Potted History is filled with stirring performances. Among those who are heard from are Humphrey Lyttelton, the Crane River Jazz Band, Ken Colyer, Steve Lane, Sandy Brown, Freddy Randall, the Christie Brothers Stompers, Alex Welsh, Terry Lightfoot, Beryl Bryden, Monty Sunshine, Mike Cotton, Harry Gold, Ottilie Patterson, and the three B's (Ball, Barber, and Bilk) plus many lesser-known names.
Whether acquired so as to study the individual groups or utilized as hot music for parties, A Potted History is highly recommended and great fun.
A Potted History 1936-1963 (Lake LACD300, 73 selections, TT = 3:54:29)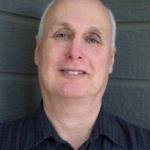 Since 1975 Scott Yanow has been a regular reviewer of albums in many jazz styles. He has written for many jazz and arts magazines, including JazzTimes, Jazziz, Down Beat, Cadence, CODA, and the Los Angeles Jazz Scene, and was the jazz editor for Record Review. He has written an in-depth biography on Dizzy Gillespie for AllMusic.com. He has authored 11 books on jazz, over 900 liner notes for CDs and over 20,000 reviews of jazz recordings.
Yanow was a contributor to and co-editor of the third edition of the All Music Guide to Jazz. He continues to write for Downbeat, Jazziz, the Los Angeles Jazz Scene, the Jazz Rag, the New York City Jazz Record and other publications.