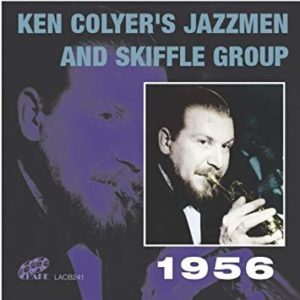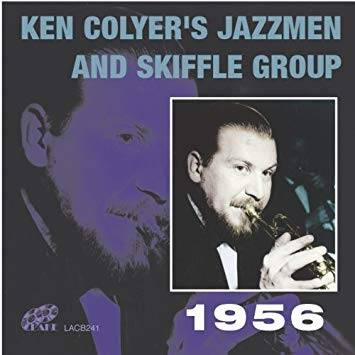 Trumpeter Ken Colyer (1928-88) always fought for what he believed in. From the start, he loved ensemble-oriented New Orleans jazz, and he never really veered from that path throughout his career. Colyer worked with the Crane River Jazz Band in his native England in 1949-51, joined the Merchant Marines, and jumped ship so as to go to New Orleans and play with George Lewis and other musicians.
After making some recordings, he was caught and deported from the U.S. During 1953-54 he formed the Ken Colyer Jazzmen with trombonist Chris Barber. Eventually serious musical differences resulted in the rest of the group leaving and forming Barber's classic group. Colyer next had a short-lived band that included clarinetist Acker Bilk and then in 1955 formed what became known as the classic Colyer lineup.
The CD 1956, which features the same musicians other than using a different drummer, has Colyer joined by clarinetist Ian Wheeler (a skilled player who in this setting was essentially cast as George Lewis), trombonist Mac Duncan, banjoist John Bastable, Dick Smith or Ron Ward on bass, and drummer Colin Bowden.
The group is featured on four sides from one session and an extensive studio date with a live audience. Rather than solos, the three horns mostly take turns being in the lead with the others musically commenting behind them; there are plenty of rousing ensembles.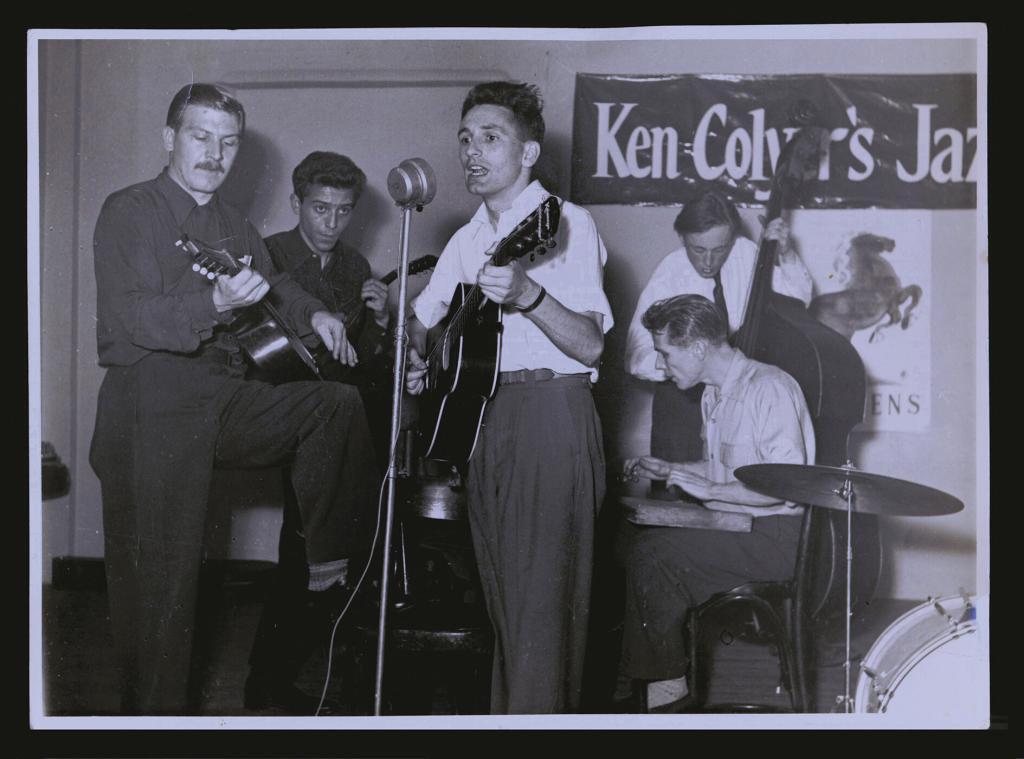 The repertoire is mostly pretty fresh, particularly on the latter session which includes "Blame It On The Blues," Scott Joplin's "Chrysanthemum Rag," "Thriller Rag", "Black Cat On A Fence," and particularly spirited versions of "The Old Rugged Cross" and "Walking With The King."
Unlike on some of Colyer's live sets from his later years, the musicians are all in tune and sound quite energetic, making 1956 a perfect introduction to Ken Colyer's music. And, as a bonus, there are four numbers from his skiffle group which have Colyer singing country blues and playing guitar while joined by banjo, bass, and Colin Bowden on washboard.
1956 (Lake LACD 241, 18 selections, TT = 68:16) www.fellside.com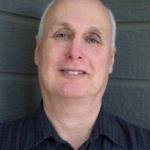 Since 1975 Scott Yanow has been a regular reviewer of albums in many jazz styles. He has written for many jazz and arts magazines, including JazzTimes, Jazziz, Down Beat, Cadence, CODA, and the Los Angeles Jazz Scene, and was the jazz editor for Record Review. He has written an in-depth biography on Dizzy Gillespie for AllMusic.com. He has authored 11 books on jazz, over 900 liner notes for CDs and over 20,000 reviews of jazz recordings.
Yanow was a contributor to and co-editor of the third edition of the All Music Guide to Jazz. He continues to write for Downbeat, Jazziz, the Los Angeles Jazz Scene, the Jazz Rag, the New York City Jazz Record and other publications.