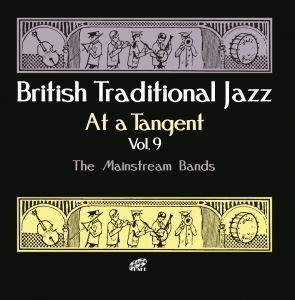 The British Lake label, which has done an admirable job of reissuing and repackaging British traditional jazz from 1950-65 along with putting out newly recorded sessions, has a new release out. The ninth CD in their At A Tangent series is called The Mainstream Bands. Mainstream, a term coined by critic Stanley Dance, is essentially small-group swing played after the swing era ended, whether performed by Buck Clayton in the 1950s or Scott Hamilton today.
With the great popularity of trad jazz in England, it was very difficult for mainstream groups to catch on during the main period (1956-63) covered in this CD. British audiences of the time either wanted the bands to play good-time music that included a banjo, or were more interested in modern jazz. When trumpeter Humphrey Lyttelton gradually abandoned the 1920s style in the mid-1950s in favor of mainstream swing, he was regarded by some to be a traitor. His swing altoist Bruce Turner was even branded by some as a "dirty bopper."
Despite the difficulties, there were some excellent mainstream record dates during the era with a cross section being represented on this CD. Featured are two combos with trumpeter Al Fairweather and clarinetist Sandy Brown (who earlier in the 1950s sounded just like Johnny Dodds before his style evolved), five swing numbers (two previously unreleased) by Humphrey Lyttelton when his group featured up to three saxophonists including baritonist Joe Temperley, two songs from the Dill Jones Trio, four selections by the great swing trumpeter Kenny Baker, and three songs from the obscure but worthy Fat John's Jazz Band. There are also two numbers from altoist John Dankworth's 1951 septet, and a version of "Rosetta" by trombonist George Chisholm's Jive Five from 1938.
All in all, this is a high-quality collection of mostly little-known recordings that should interest swing (and even trad) fans.
At A Tangent Vol. 9: The Mainstream Bands
(Lake LACD 359, 22 selections, TT = 77:24)
www.fellside.com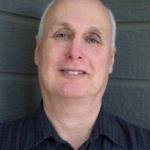 Since 1975 Scott Yanow has been a regular reviewer of albums in many jazz styles. He has written for many jazz and arts magazines, including JazzTimes, Jazziz, Down Beat, Cadence, CODA, and the Los Angeles Jazz Scene, and was the jazz editor for Record Review. He has written an in-depth biography on Dizzy Gillespie for AllMusic.com. He has authored 11 books on jazz, over 900 liner notes for CDs and over 20,000 reviews of jazz recordings.
Yanow was a contributor to and co-editor of the third edition of the All Music Guide to Jazz. He continues to write for Downbeat, Jazziz, the Los Angeles Jazz Scene, the Jazz Rag, the New York City Jazz Record and other publications.