What is the best way to spend a Thursday night on the California Central Coast? The best way is by a warm fire, with a glass of wine and some great music, but if you are at a house concert at Rhonda and Jeff Cardinals house, you just kicked it up several notches. On February 20th about 50 guests could be found at the Cardinal house.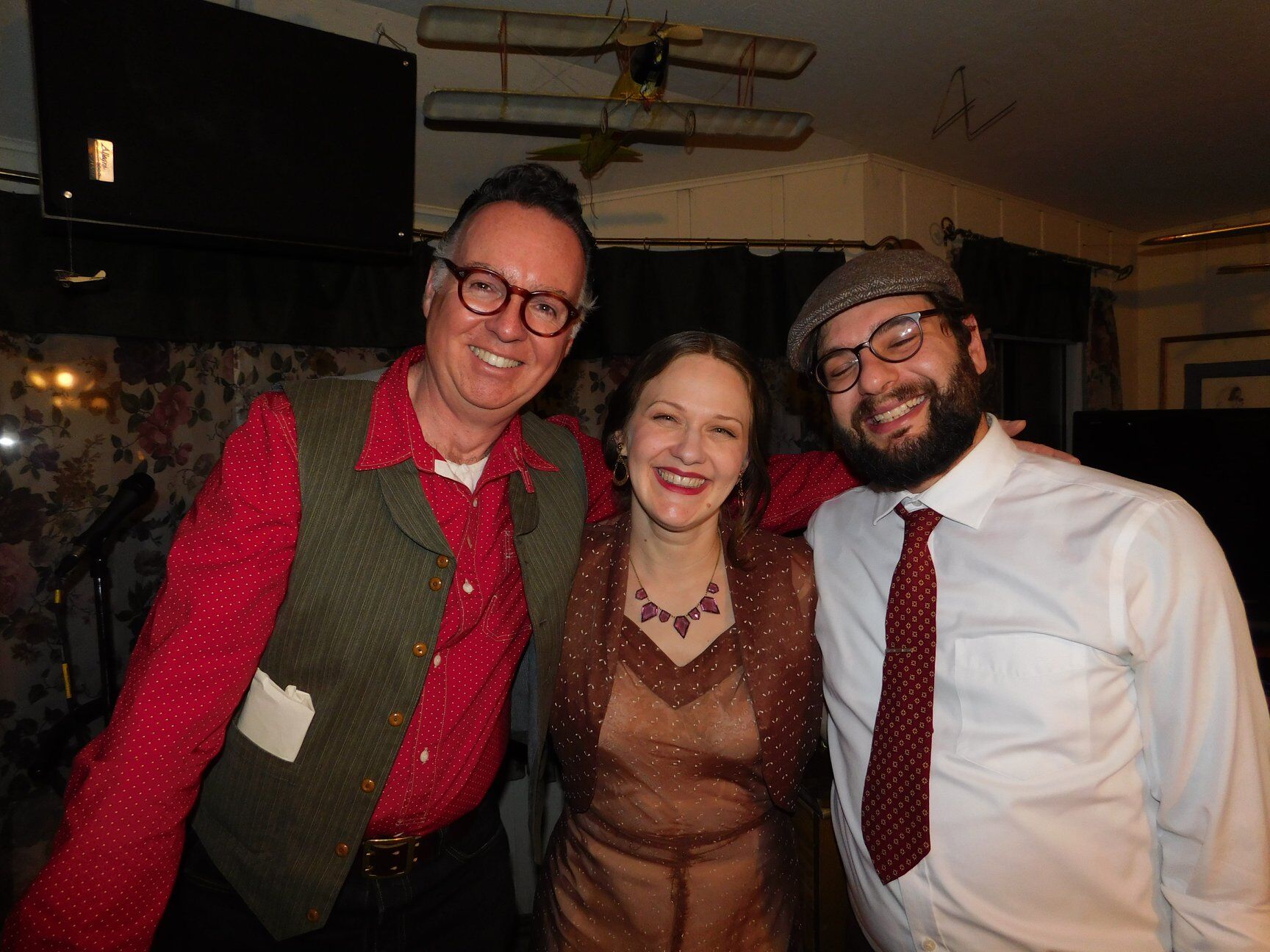 Dinner was included in the night of fun. Dinner was served on the back porch with propane gas heaters to take off the slight chill. It was a great time to catch up with your jazz friends, meet the musicians and get to know them. Since February is Mardi Gras month we enjoyed rice and red beans with little smokies, sliced meat, salad, and dinner rolls.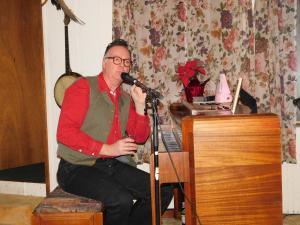 After dinner it was off to the living room, with a cozy fire, two pianos and enough chairs for the guests. The bar was set up in the dining room, there were lots of different wines to choose from.
Carl Sonny Leyland started off the night with a Boogie Woogie. Sonny is always amazing and a joy to watch, the music was just getting started we had no idea just how amazing the night would be. Sonny played five tunes to start the night off, including "Beale Street Blues" and "I Know That You Know." Then he introduced Ethan Leinwand from the St. Louis Steady Grinders. Both pianos were jiving the house with the "Maple Leaf Rag," "Skippy Wippy," and "Low-Down Blues." Sonny left the stage and the other half of the Grinders, Valerie Kirchhoff, took the stage.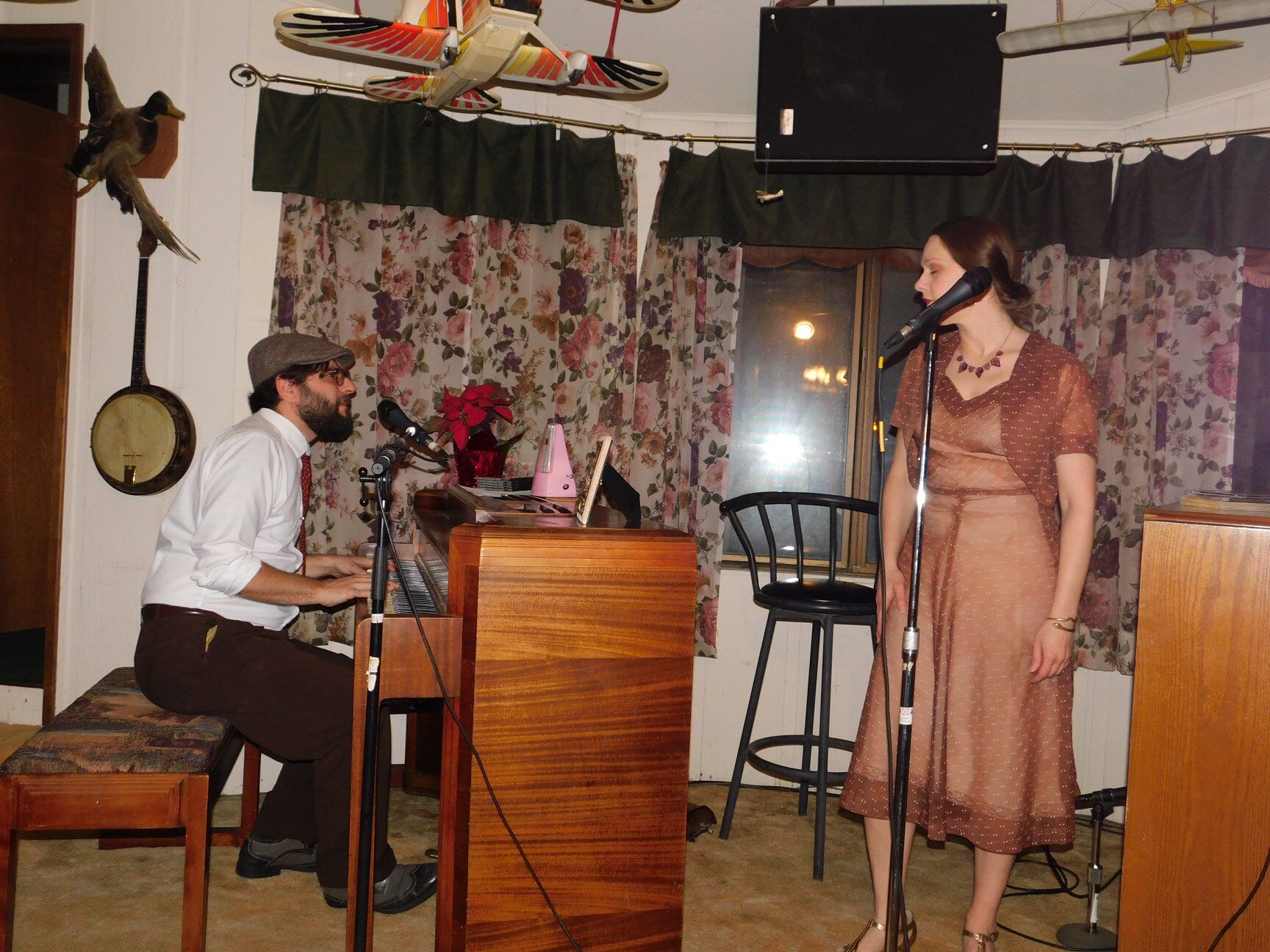 I got the chance to talk to Valerie before the show. She had a great old vintage dress on, which is why we started talking. She has such a soft pretty voice. Once she took the stage I was totally blown away, the voice that came out was amazing it was like listening to an old radio broadcast, suddenly you were transported back to the 1920s and '30s.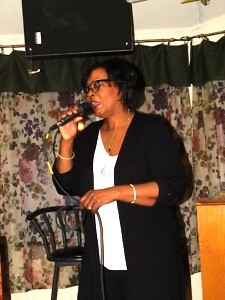 The St. Louis Grinders played tunes like "Radio Broadcasting Blues," "Alligator Social," and "I'd Rather Drink Muddy Water." Ethan then played a solo, "Trembling Blues". Valerie joined Ethan again for "My Man Blues," "Can't Shoot Your Pistol," and a very cute tune that was probably very risqué back then, "Grandpa and Grandma." Sonny joined the Grinders for one more tune before intermission, "I Drink Good Whiskey." Time for more wine, cake, and talking about how amazing the night has been so far. All the history of the tunes the writers and the people who performed them.
Sonny started the second half of the evening off with "There'll be Some Changes Made," "Honky Tonk Train Blues," and "Boogie Woogie Stomp," which was an old Albert Ammons tune. He was giving us a history about Albert, then he surprised us with the introduction of his granddaughter Lila Ammons. Lila told us that she had been trained in Classical and Operatic music, but once her mother passed on she decided you wanted to make sure nobody forgot about her grandfather, so she started singing jazz.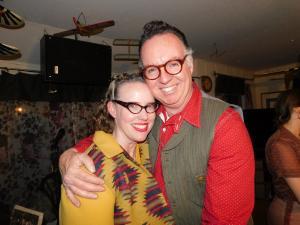 Lila sang "St. Louis Blues," "Hey Baba Le Ba," and "Three Little Words" (sorry no vid)—what a super bonus to our night. Sonny did an original tune, "Stalking the Lion." Ethan then joined Sonny for a double piano tune, it was so fun watching the play and work off each other's facial expressions. Valerie joined Ethan and Sonny for one last tune, which also must have been very risqué at that time, "Sam's Hot Dog Stand."
The night came to an end, we still wanted more and didn't want the night to end. We left with great music swirling in our heads, great moments like watching Valerie dance while singing. The dance must have been called the Washboard. For those of you who missed the evening you can watch all the videos on our YouTube channel Basin Street Regulars.