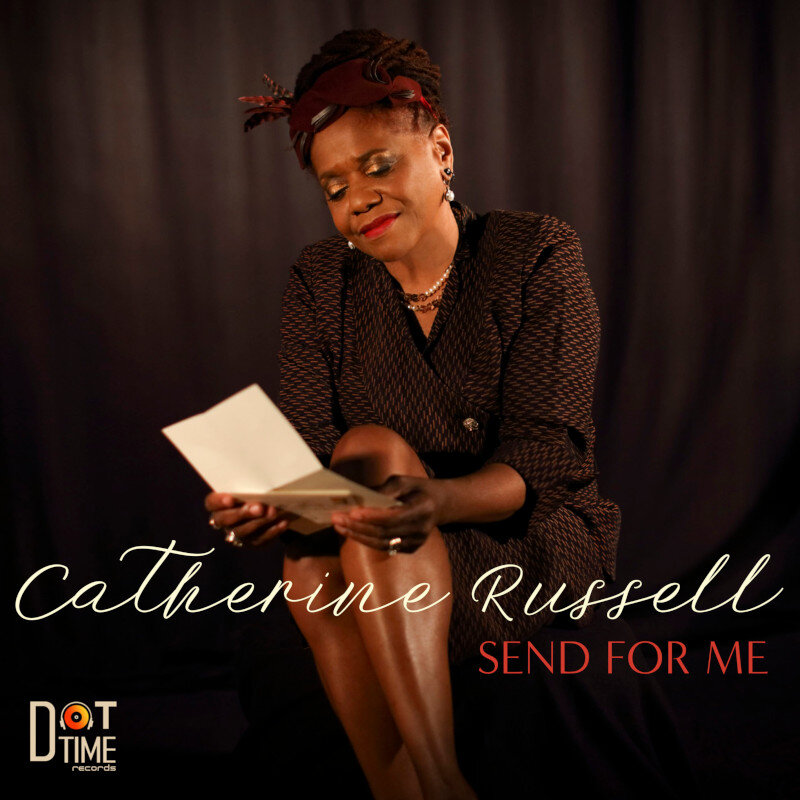 The current queen of jazz vocalists, Catherine Russell, is in full glorious form on her eighth album as leader. Her last release, Alone Together, received a Grammy nomination for Best Jazz Vocal Album and was the most played album on jazz radio in 2019. So we know she has mass appeal but does she have what TST readers are looking for? The answer is a resounding YES! When she is not busy awing crowds on tour she has been a welcome addition as guest vocalist on studio albums featuring our New York City favorites. Some of them join her here.
I wasn't going to list everyone but she calls out the musicians by name during "At The Swing Cats Ball," so if she can scat it in I can fit it in. Two distinct lineups include Matt Munisteri (guitar, musical director, banjo), Tal Ronen (bass), Mark McLean (drums; tambourine), Mark Shane (piano), Sean Mason (piano), Jon-Erik Kellso (trumpet), John Allred (trombone), Evan Arntzen (reeds), Paul Nedzela (bari sax), Mark Lopeman (tenor), Aaron Heick (tenor), Philip Norris (Tuba), and Paul Kahn (hand claps). If you need s swinging band in NYC these are the guys you call.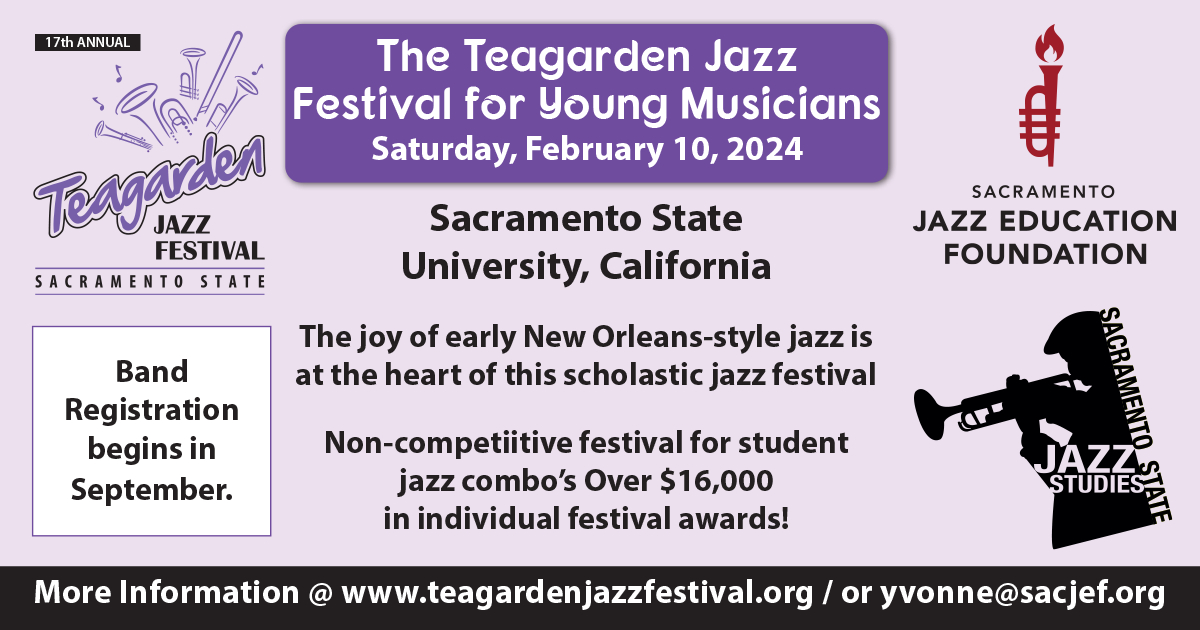 I won't tell her whole story but as the daughter of Luis Russell and Carline Ray, Catherine Russell grew up around music and already had an impressive career as a singer before finding her calling as a jazz vocalist 16 years ago. She draws on personal memories and research into her parents' careers for inspiration and title selection on this album.
"Send For Me," the title track, was written by Ollie Jones of The Ravens. an R&B group, and became a hit for Nat King Cole, Both shared a bill with Luis Russell's 16 piece band. What a time that was! That shows you how some of the connections may be indirect to her parents, but very direct to her own experiences. "Send for Me" is one of a few tracks that have an R&B swing to them, there's good reason Catherine and husband Paul Kahn are credited with "hand claps" on that track—it would be hard not to clap along.
"Going Back to New Orleans" has a similar connection, written by Joe Liggins who shared bills with both Luis Russell's band and The International Sweethearts of Rhythm featuring Catherine's mother. It's an excellent arrangement of a catchy song, with elements that recall popular hits of the '20s through the '50s. She hears her father's story in it.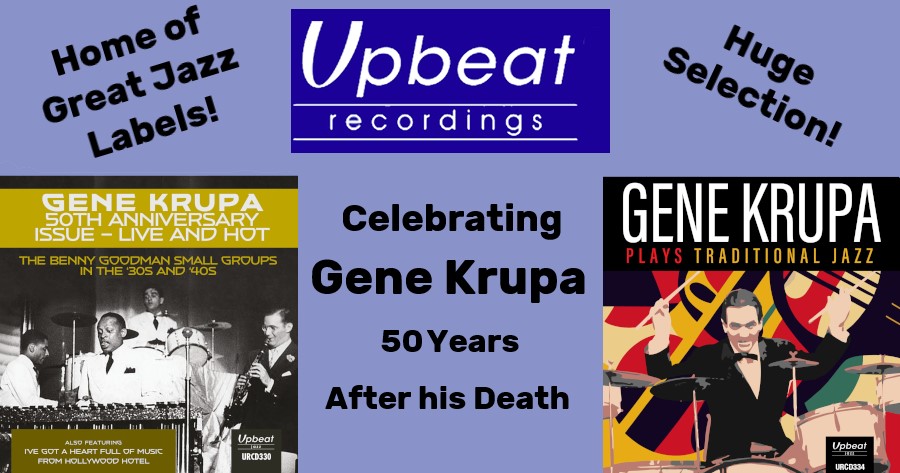 "You Can Fly High" is a soul stomper from New Orleans' Earl King. She was worried about her jazz audience accepting it. I'm sure it has them in the aisles at even the stuffiest venues. I've intentionally listed the several tracks that might frighten purists first. The inclusion of an R&B beat isn't selling out; to me this feels like her most personal album. At the top of her game, and the jazz charts, Catherine Russell can explore the music that has given her inspiration and much of that music comes from the decade of her birth.
The balance of the album is pure classic jazz. "East of the Sun (and West of the Moon)" and "Did I Remember" both subtly and ingeniously recall Billie Holiday in her presentation of the first lyric before she, and the band, make them all hers. The band is given space, and while there isn't a lot of soloing, there is a lot to listen to, I especially like the Shane, Kellso, Allred, Arntzen combo that accounts for around half the titles—but then, who wouldn't?
"At the Jazz Cats Ball" was written by Luis Russell but never recorded by him. It was made popular by Louis Jordan. They found a live recording of the Russell band playing it and used that arrangement here. She is outstanding on tricky upbeat numbers where timing is everything and this lively album gives her a number of them.
"Sticks and Stones" comes from a 1937 recording featuring Henry "Red" Allen on vocal and her father on piano. She has very warm feelings for Allen and it shows in the bright presentation from the whole band that at times recalls Louis Armstrong's All Stars. The album closer, "Million Dollar Smile" is her tribute to her parents' smiles. The song was performed live by her vocal inspiration, Dinah Washington, but never recorded.
Other tracks include "Make It Last," "If I Could Be With You," "You Stepped Out of a Dream," "In the Night," and "Blue and Sentimental." Catherine Russell is at her vocal and artistic peak on this album and is well deserving of all the accolades. She also puts on a heck of a live show, so keep an eye out for performances in your vicinity. The album art and liner notes are attractive, and engaging—get the CD, not the download. Dot Time records has another hit on its hands.