There will be an added attraction at the Ruby edition of Jubilee By The Sea. Pat Spino, of The Basin Street Regulars of Pismo Beach CA, has inherited two CD collections from recently departed members of the club.
Pat says, "I have donated them to the Jubilee By The Sea Jazz Festival that takes place in Pismo Beach October 27 through October 30, 2016. I will have a venue at the Festival set up to sell the items, and the proceeds will go to the expenses of the Festival and to sponsorships for our youths interested in our Jazz program."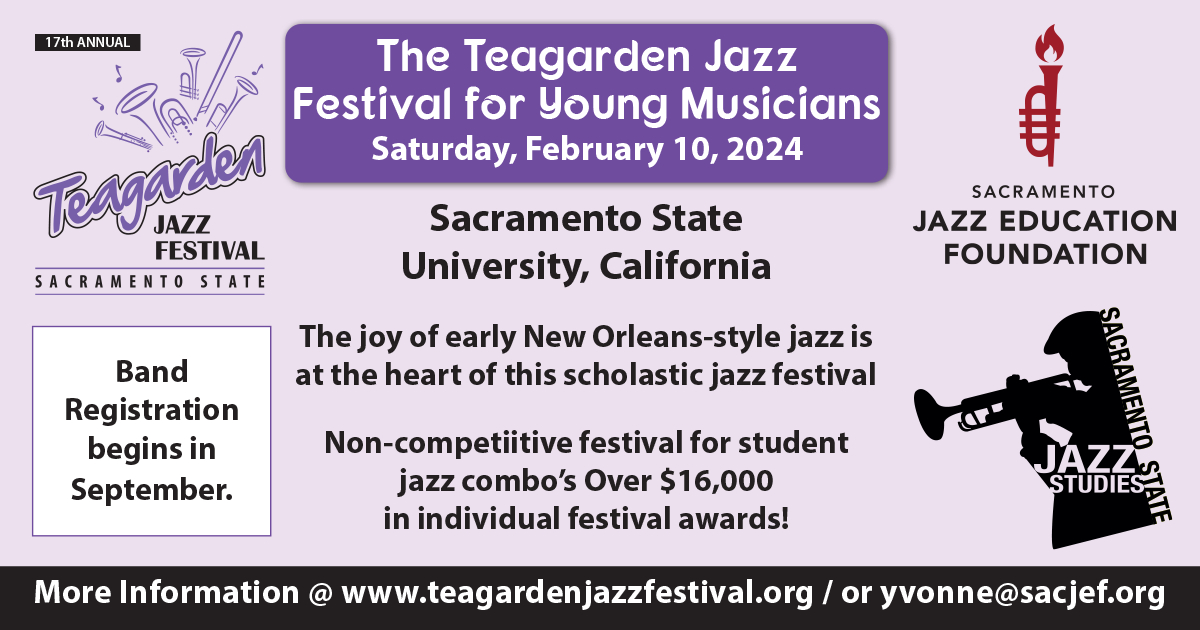 Also for sale will be DVDs, LPs, and books on the subject of jazz. These are all gently-used items, cared for by life-long jazz fans. This is a golden opportunity for those attending the festival to find sought-after and out-of-print jazz books and recordings in excellent condition. The items will be for sale at St. Anthony's Tent Venue, 390 Bello St., Pismo Beach.