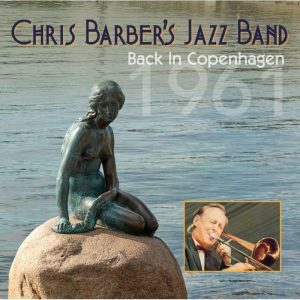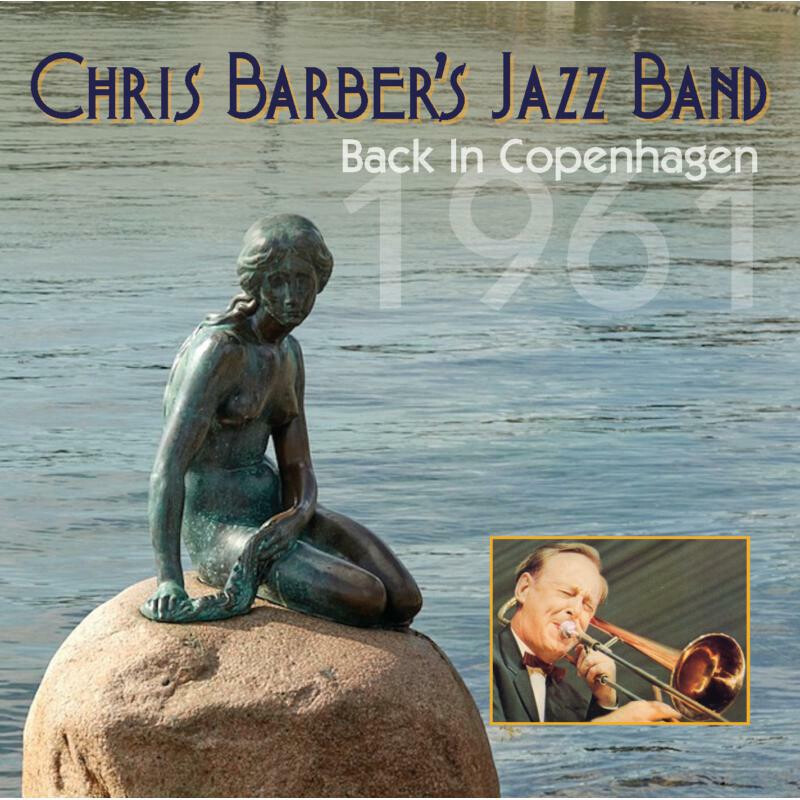 British trombonist-bandleader Chris Barber, who recently turned 90, retired from playing last year after a 70-year career. But even though he has stopped performing, it will probably be a long time before one runs out of previously unreleased recordings to enjoy. Through the years, the Lake label has released the majority of Barber's recordings (a pretty large discography) and now there is a new live set to enjoy.
Back In Copenhagen 1961 features Barber's Jazz Band at a concert in Denmark from Sept. 17, 1961. Barber is joined by his long-time trumpeter Pat Halcox (who was in the trombonist's group for a record 54 years), clarinetist-altoist Ian Wheeler (who had recently succeeded Monty Sunshine), banjoist Eddie South, bassist Malcolm Cecil (a sub for Dick Smith), and drummer Graham Burbidge. The group performs a particularly strong set of old favorites and new arrivals.
Particularly enjoyable are "The Isle Of Capri," showcases for Halcox ("Some Of These Days" and "Shine") and Wheeler ("Sweet Lorraine" which is taken at a perfect medium-slow tempo), "Stevedore Stomp" and three features for the great singer Ottilie Patterson: "Blueberry Hill," the low-down blues "Mean Mistreater," and "Can't Afford To Do It."
Any release by this classic band (arguably the top British trad group of 1955-65) is noteworthy and Back In Copenhagen 1961 is no exception.
Back In Copenhagen 1961
(Lake LACD 360, 15 selections, TT = 75:49)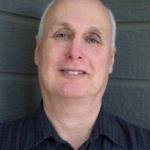 Since 1975 Scott Yanow has been a regular reviewer of albums in many jazz styles. He has written for many jazz and arts magazines, including JazzTimes, Jazziz, Down Beat, Cadence, CODA, and the Los Angeles Jazz Scene, and was the jazz editor for Record Review. He has written an in-depth biography on Dizzy Gillespie for AllMusic.com. He has authored 11 books on jazz, over 900 liner notes for CDs and over 20,000 reviews of jazz recordings.
Yanow was a contributor to and co-editor of the third edition of the All Music Guide to Jazz. He continues to write for Downbeat, Jazziz, the Los Angeles Jazz Scene, the Jazz Rag, the New York City Jazz Record and other publications.