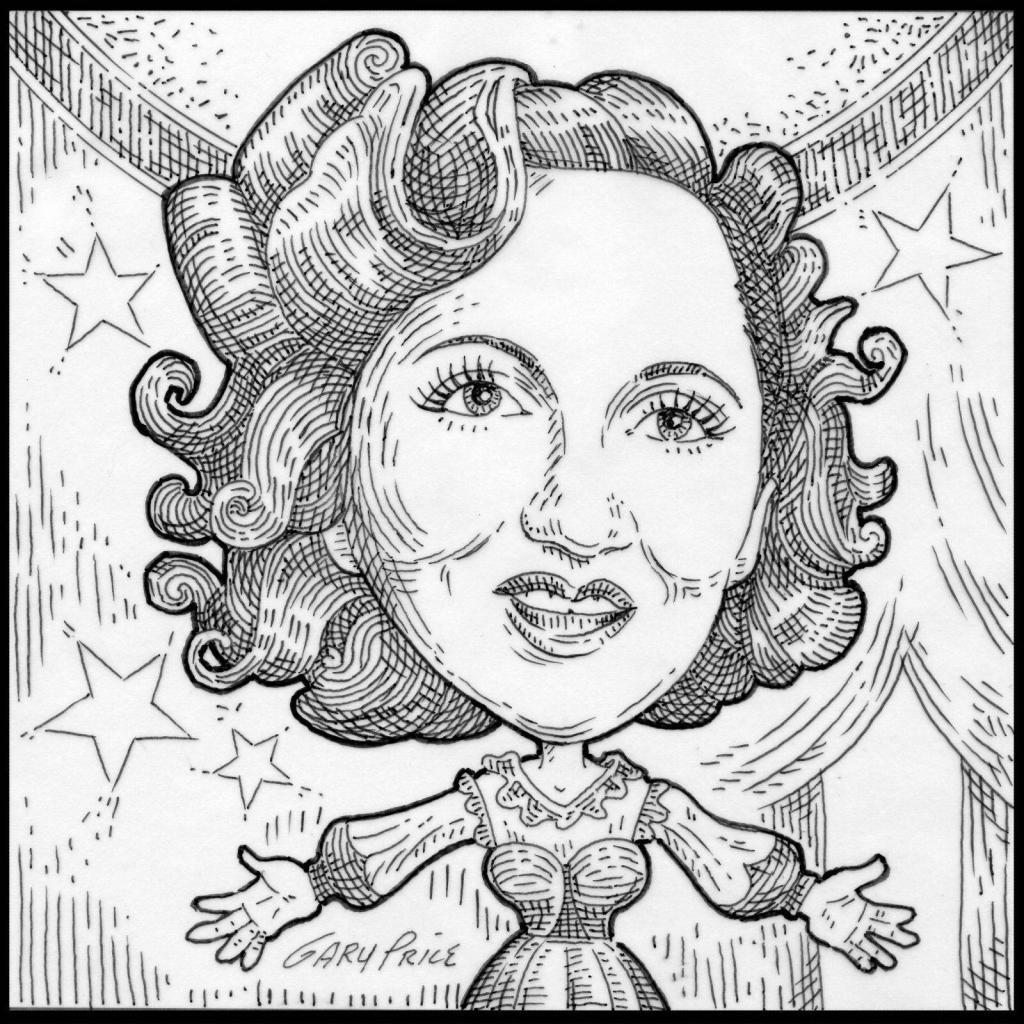 Constance Foore Boswell was born in Kansas City, Missouri, on December 3, 1907. Raised in New Orleans, Connie (who later changed the spelling of her name to "Connee") performed with her sisters Martha and Helvetia ("Vet") when all were in their teens, appearing in New Orleans theaters and on radio. They made their first record, "I'm Gonna Cry (Crying Blues)," for the Victor Talking Machine Company in 1925. The Boswell Sisters, who were all accomplished musicians as well as fine singers, became stage professionals that year when they were tapped to fill in for an act at New Orleans' Orpheum Theatre.
Connee Boswell sang from a wheelchair—or in a seated position—throughout her career. She did not have the use of her legs, reportedly owing to a childhood bout with polio. Most listeners were not aware of her disability, although Boswell was open about her condition and was frequently active in philanthropic efforts such as the March of Dimes.
The Boswell Sisters worked in vaudeville during the late 1920s, and began to record extensively beginning in 1930. Their unique style of close harmony singing, with their ingenious vocal arrangements accompanied by Martha on piano, made for many notable recordings and radio shows. In 1932, they were a highlight in the Bing Crosby film The Big Broadcast.
In 1936, Connee's sisters retired from show business and she continued as a solo performer. Since she was the standout soloist of the group and had already made several solo recordings for Brunswick, it was a natural and effortless transition. Now under contract to Decca, she made dozens of popular recordings, duetting with Bing Crosby on a few hits.
Connee Boswell continued to work in radio as a co-star (with Crosby) on The Kraft Music Hall in 1940 and '41. She hosted her own radio show on the Blue Network (soon to be ABC) in 1944. Though her recording activity tapered off in the 1950s, she was featured on a number of television programs, including Art Ford's Jazz Party and was a regular on the 1959 series Pete Kelly's Blues as "Savannah Brown."
Connee Boswell died October 11, 1976, in New York City. —Andy Senior
---
To learn more about Gary Price visit ArtistGaryPrice.com &  www.PutAPriceOnTheArts.com
---
Online Only
For Online Only Access without delivery of the print paper sign up below.
Subscription Options
---
Print Edition
 If you'd like the PRINT EDITION, (12 monthly issues) use the following PayPal link. After your payment is complete you will be allowed to create an online account. You will receive the next mailed copy, usually shipping around the 22nd of the month. See a PDF Sample Here.