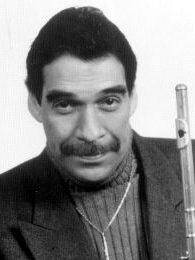 DAVE VALENTIN, 64, on March 8 in New York City from a 2012 stroke and subsequent cardiovascular events. A flutist who released more than 20 albums in a variety of Latin and Latin-fusion settings.
Originally a drummer, his style was described as "born of his percussive instincts, incorporating syncopation, forceful staccato burst to create drum-like effects and a number of growling vocalizations generating sharp overtones—on top of a mellow and classic flute sound."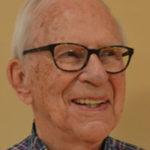 Lew Shaw started writing about music as the publicist for the famous Berkshire Music Barn in the 1960s. He joined the West Coast Rag almost thirty years ago and has been a guiding light to this paper through the two name changes since then as we became The Syncopated Times.  47 of his profiles are collected in Jazz Beat: Notes on Classic Jazz. Volume two, containing profiles from 2013-2016 will be available on Amazon soon. He taps his extensive network of connections and friends throughout the traditional jazz world to bring us his Jazz Jottings column every month.