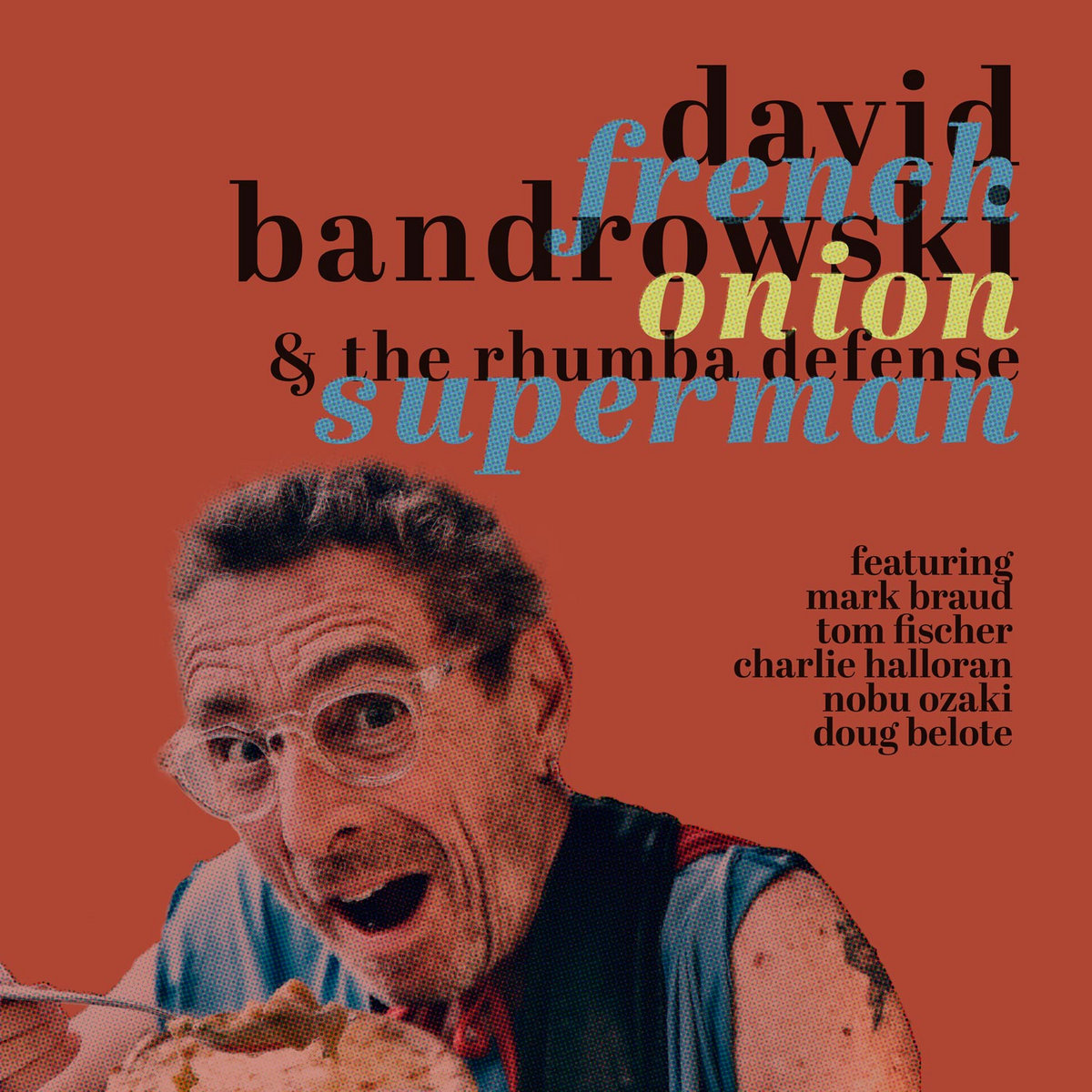 To read David Bandrowski's musical biography you'd be shocked to find that after 30 years French Onion Superman is his debut album as leader. A top banjoist in a variety of styles popular in the Crescent City, from funk to bluegrass, he is a clinician for the Deering Banjo Company, has taught or instructed banjoists with groups you'll hear on pop radio, appeared with stars from the Allman Brothers and Natalie Merchant to New Orleans own Harry Connick, Jr., and the Rebirth Brass Band. As a working musician he has also produced, composed, and played music appearing in TV commercials and radio jingles. While in San Diego after Hurricane Katrina he founded the acclaimed Euphoria Brass Band.
While I usually consign any album claiming to be "genre defying" immediately to the dustbin, the unique sound of Bandrowski's Rhumba Defense will delight rather than offend our readers, and is more appropriate to a traditional jazz fest stage than several of the most widely booked acts you'll currently find on the circuit. It is a sound that has an undeniable trad sensibility, but pulls in the rest of New Orleans along for the ride with groovy Caribbean rhythms, some funky squeals, and even a little country in the form of an amazing cover of Hank William's "I'll Never Get Out of this World Alive."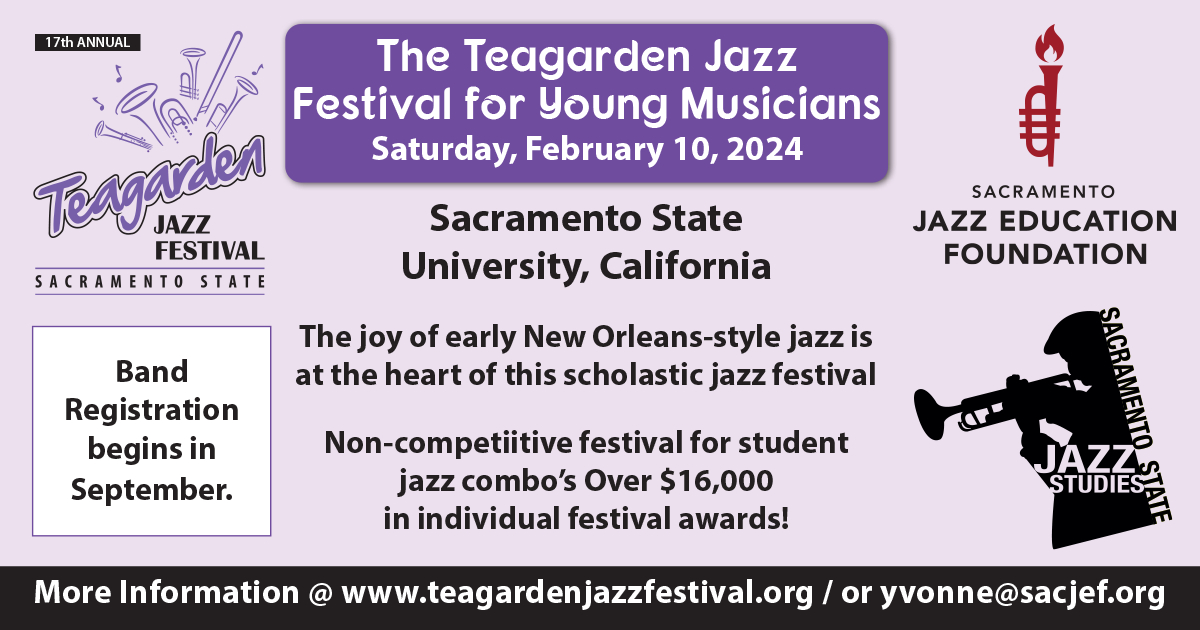 They build all those layers of sound from a standard jazz band instrumentation: the front line consists of Mark Braud on trumpet, Tom Fischer on clarinet, and Charlie Halloran on trombone joined by Nobu Ozaki on bass and Doug Belote on drums. Bandrowski's tenor banjo can be heard thoughout, while this is not a banjo focused album he is, as you might expect a very impressive player.
This is modern New Orleans good time music encapsulated and it is hard to imagine a person who wouldn't enjoy it. "The Long Face," at almost seven minutes, introduces the band's unique style, ending in a blaze of horns that primes you for the treats in store. "Ay Cosita Linda" most directly connects the spirit of New Orleans with the spirit of the Caribbean, something trombonist Charlie Halloran has specialized in recently.
For the jazz fan there are fiery renditions of "Runnin' Wild" and a truly spectacular "Dippermouth Blues" where everyone gets a turn to strut. "Put on Your Old Grey Bonnet" uses an arrangement from a Pete Fountain album Bandrowski's father owned. "Shout 'Em Aunt Tillie" brings it back to the blues and is at once the most traditional and genre defying in that it just about anyone would want to claim it as their own.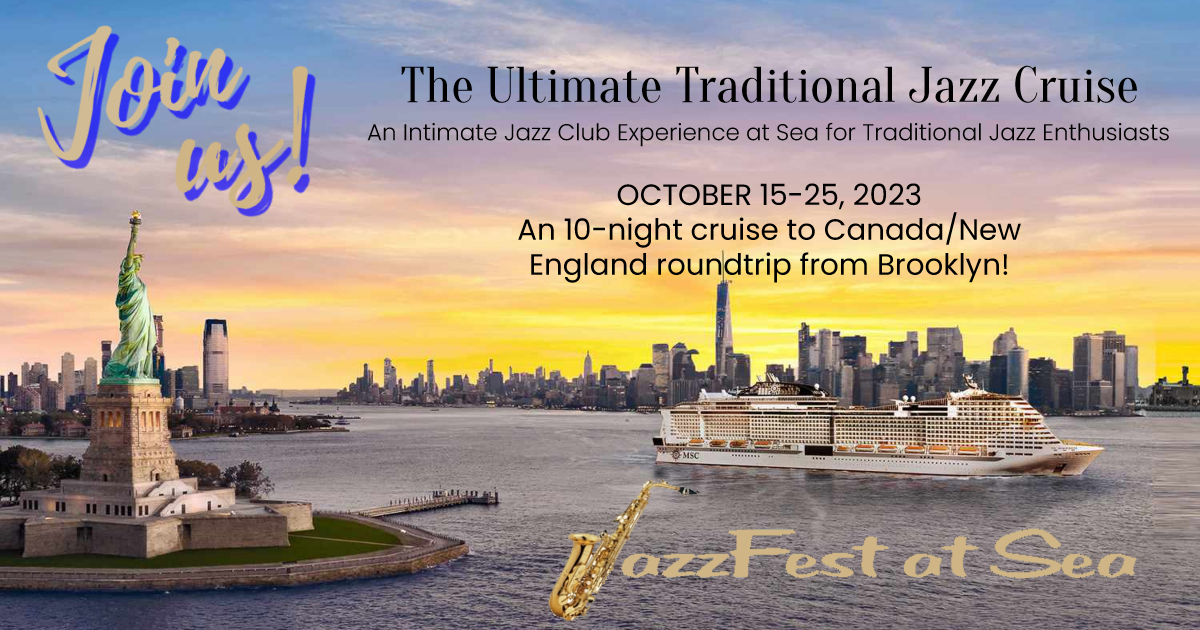 The familiar top line of "Skylark" soars above a South American rhythm, and was, while not as fun as some of the other tracks, perhaps my favorite. The album closes out slow and contemplative of the good time just had on Jamaican band The Slickers' "Johnny Too Bad." For fans of New Orleans, the city, its people, its music especially, this is an album you will thoroughly enjoy.