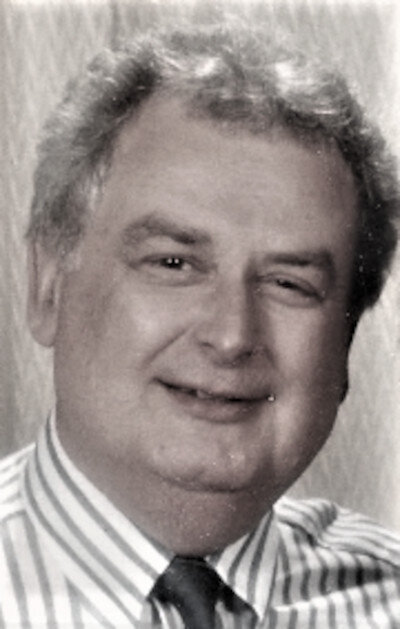 Richard Karner, drummer for the Salty Dogs Jazz Band in the mid 1950's, passed away at home, March 12. He was 85.   A native of Lafayette, Indiana, Dick joined the band in 1953 and played on the Salty Dogs first commercially released recording, a 1954 EP, called The Salty Dog Express. For the next several years, he performed with the band on Purdue's campus and at Chicago nightclub venues such as The Blue Note, Hunt Club and the Sabre Room.
Fascinated with the sound of the West Coast traditional jazz revival, Dick was in close contact with members of Gene Mayl's Dixieland Rhythm Kings and Carl Halen's Gin Bottle Seven. He also traveled to the San Francisco Bay Area and made connections with the other like-minded jazzmen, such as Charlie Sonnanstine and Ev Farey.
For the remainder of his life, Dick devoted much time and energy into his passion for early jazz, by forming his own production company, TradJazz Productions, which issued many CDs, much of the material secured from rare, private or personal tape recordings.  Along with many live recordings of the 50's Salty Dogs, some of the gems in his catalog include recordings of Bob Helm, Earl Scheelar, and many performances of Turk Murphy, including a special after-hours session co-produced by Leon Oakley, called: "Two Tickets to McGoons."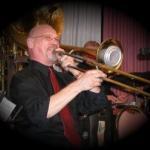 Tom Bartlett has played Trombone with The Original Salty Dogs Jazz Band for 50 years as well as appearing with the Yerba Buena Stompers.