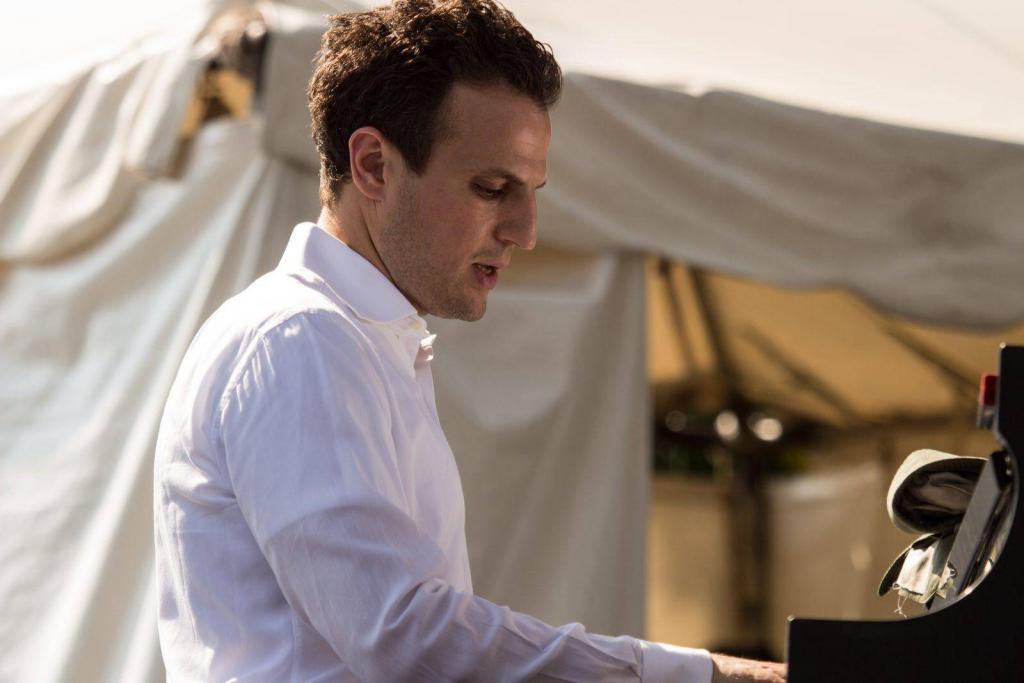 Ehud Asherie: "A Jazz Polymath"
Ehud Asherie has definitely taken a circuitous route to becoming a professional musician. The 39-year-old pianist was born in Israel, lived in Italy for six years before the family moved to the United States, and learned his trade as a teenager hanging out at a Greenwich Village jazz club where he was "old schooled" by older musicians and where he made his professional debut when he was only a sophomore in high school.
A master of swing and stride, he is now known as a jazz pianist who integrates the venerable New York tradition into his inventive style. "It's an in-the-moment thing where you take a lot of chances, are more melodically creative, and can present new rhythmic ideas," he declares. One critic called him "a chameleon-like pianist" where one minute you may be hearing James P. Johnson or Fats Waller, followed by Monk or Bud Powell or a subtle Dick Hyman. Another wrote, "Asherie is no retrograde nostalgia peddler, but an adventurous, unrelenting, inventive young jazz polymath, playing everything from Louis Armstrong to Charlie Parker, and making it all his own.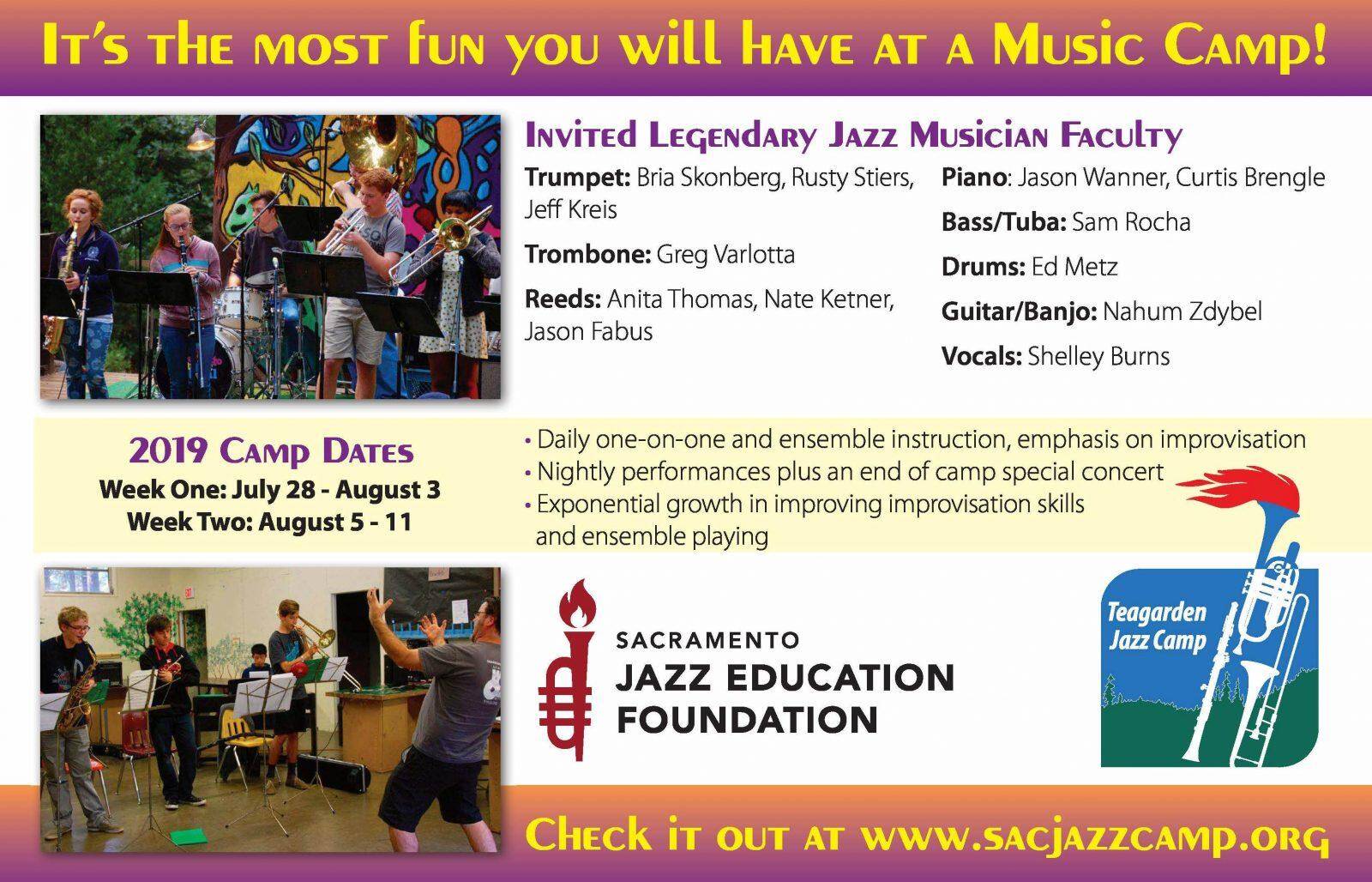 Ehud is named for a character in the Old Testament of the Bible. His father, now retired, was in sales for the American President Lines, the world's largest container transportation and shipping company. Ehud describes his mother as "a traditional Jewish mother" who has always been involved in the arts and even today takes ballet lessons twice a week. Growing up, all five of the Asherie children played an instrument
– Introduced to Smalls –
Taking up the piano at age 6 and largely self-taught, Ehud acknowledges that it was not one of his favorite things to do during his formative years. It wasn't until he discovered jazz listening to a Thelonious Monk CD, followed by his first visit to Smalls Jazz Club when he was 14 years old, that he found his true passion. "It was a live scene happening before me, and I was hooked," he remembers.
When it opened in 1993 in Greenwich Village in Lower Manhattan, Smalls was known as a hotbed for up-and-coming jazz talent, and the atmosphere was described as "young Bohemian and talkative." Music started at 10:30pm and lasted until 6am the following morning. Currently, the Club has a capacity of 60 and has curtailed the all-night sessions. The first of two or three set begins at 7:30pm.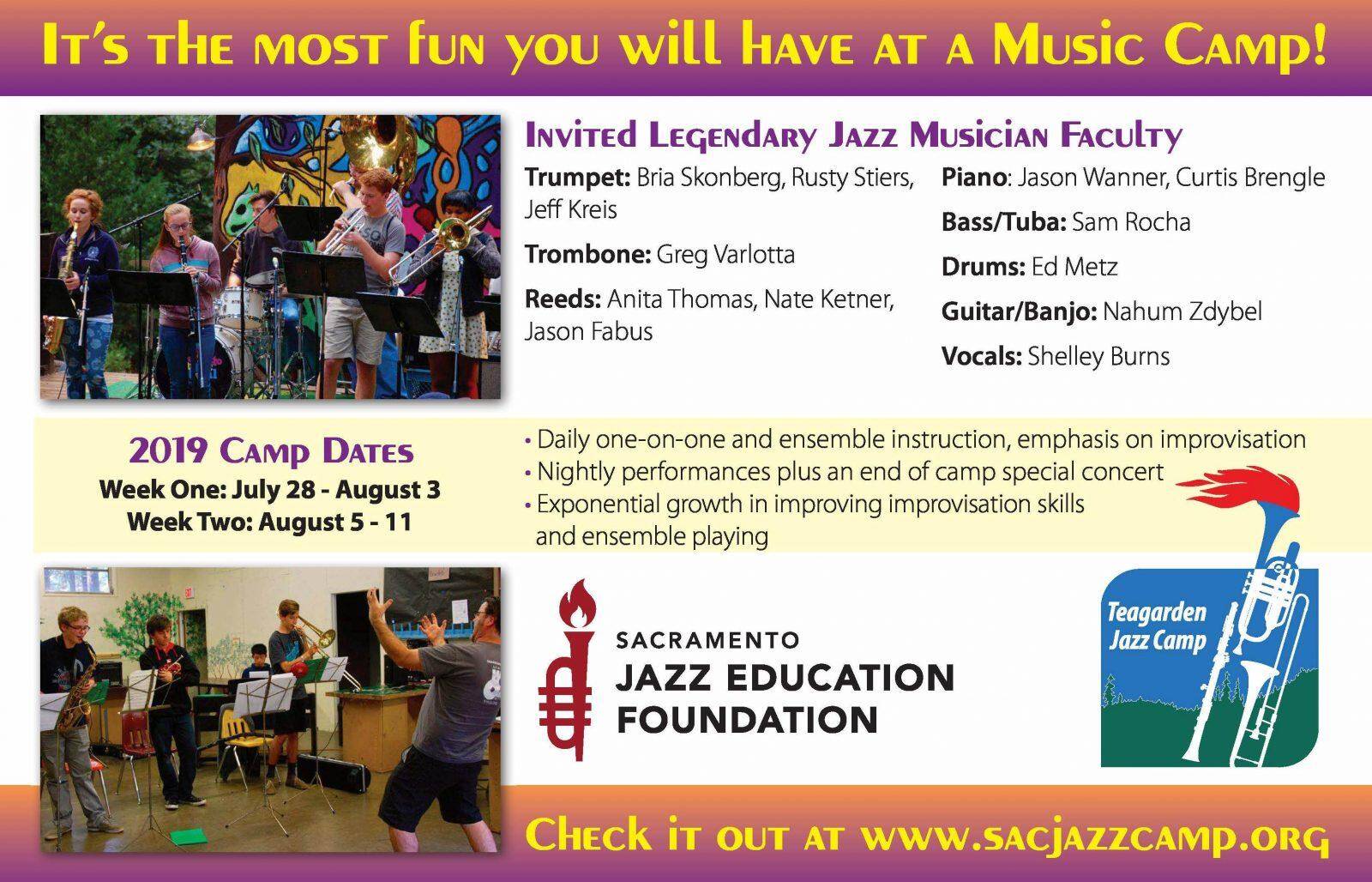 It was at Smalls that Ehud learned the ropes, making the hour-long trek from the family home in Westchester County and often staying until the wee hours of the morning while getting a musical education from old timers like pianist Frank Hewitt and drummers Jimmy Lovelace and Frank Grant. Because the Club didn't have a liquor license at the time, he was able to stay for the late-night jam sessions. "My parents trusted me when they knew I was at Smalls, but when I went out with my friends, it was a different story," he recalled.
– Performing over Academics –
A year at the New College followed high school, but he found "I got more out of playing at clubs around town than I did from the academic experience. I have pretty much come up the old fashioned way: learning by playing. In a sense, I worked backwards in that I was initially influenced by the beboppers, but eventually came to appreciate the 100-plus years of jazz history and performance, and especially the contributions of piano greats like James P. Johnson and Fats Waller."
As he expanded his repertoire and developed his virtuosity and ear for clean, crisp lines, Ehud transitioned from Smalls to the Rainbow Room high atop Rockefeller Center where he had a 22-month engagement, working six-nights a week. From Lincoln Center to the Village Vanguard, he has toured clubs and festivals around the world and can be heard on countless recordings, including the 2010 Grammy Award-winning soundtrack of HBO's Boardwalk Empire.
His early CDs were a mix of bop, swing and standards, with an occasional touch of stride. But the mainstay of his playing today is the music of the 1920s and '30s, which he explains are from a time when American songwriting had not yet calcified into the formulas we know today. His Shuffle Along CD is a solo piano performance of Eubie Blake songs from the musical of the same name.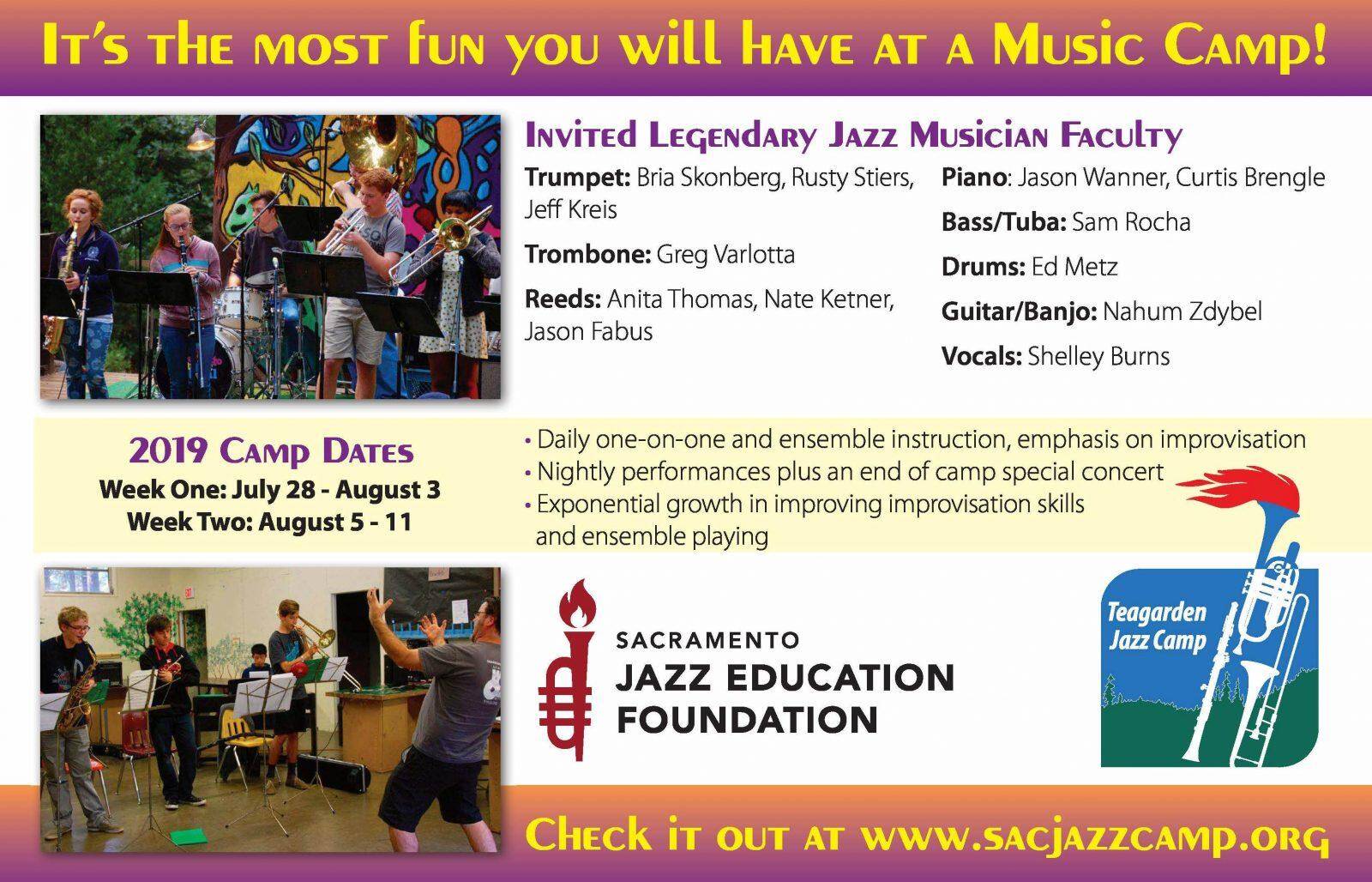 – Passion for Brazilian Music –
Beyond his dedication to jazz, he has also developed a passion for tradition Brazilian music. His appreciation and profound knowledge of the music, language, and culture are the foundation for a project entitled Bina & Ehud, a duo formed in 2003, with Brazilian guitarist Bina Coquet. Most recently, he has been performing the works of Brazilian composer and pianist Ernesto Nazareth (1863-1934), who was noted for combining diverse influences into his music, often drawing on European and African themes as well as ragtime.
"Many Brazilian tunes are similar to those in the Great American Songbook. I'm always looking to find new outlets. Besides, when performing in New York, you're expected to know the bossa nova."
As he keeps busy as a soloist, leader of a trio or a sideman and traveling both in this country and internationally roughly 40 per cent of his time, he commented, "I want to be able to always play great tunes with great musicians and to have the ability to communicate with other people. Music is like a language. It always tells a story."
He likes to dig up old songs that are deserving to be heard, but are not well-known and cites as an example, "Flying Down to Rio," a tune that was sung by Fred Astaire in a 1933 film. "These are songs that are cliché-free, free of harmonic patterns, that allow so much freedom, and can be interpreted in so many different ways. There is not just one way to play a tune. They are a constant work in progress."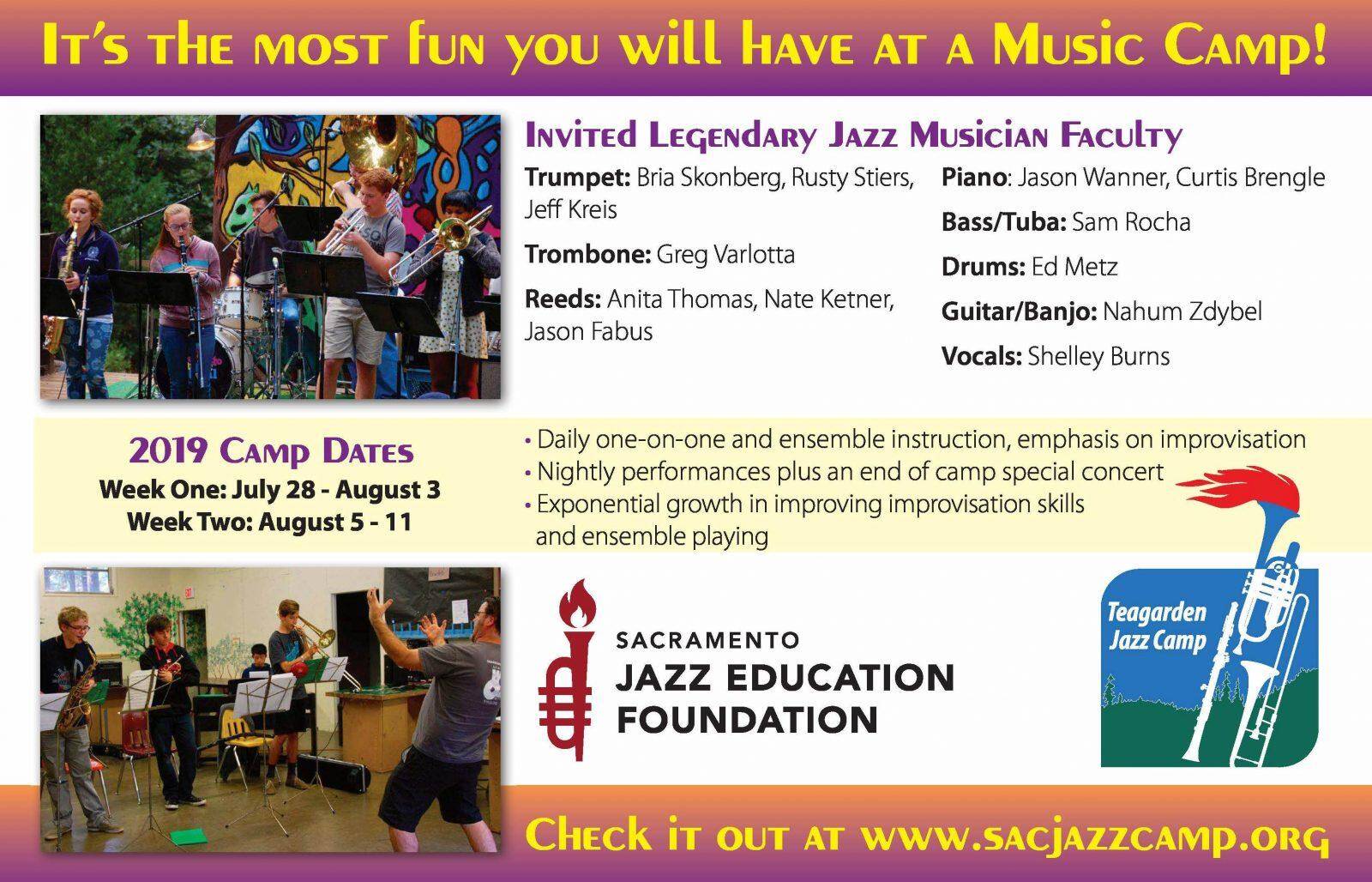 ---
(Ehud Asherie is one of 15 all-star musicians (plus special guests) who will be performing at the 39th annual North Carolina Jazz Festival at the Hotel Ballast in Willington, NC Jan. 31-Feb. 2, 2019.)