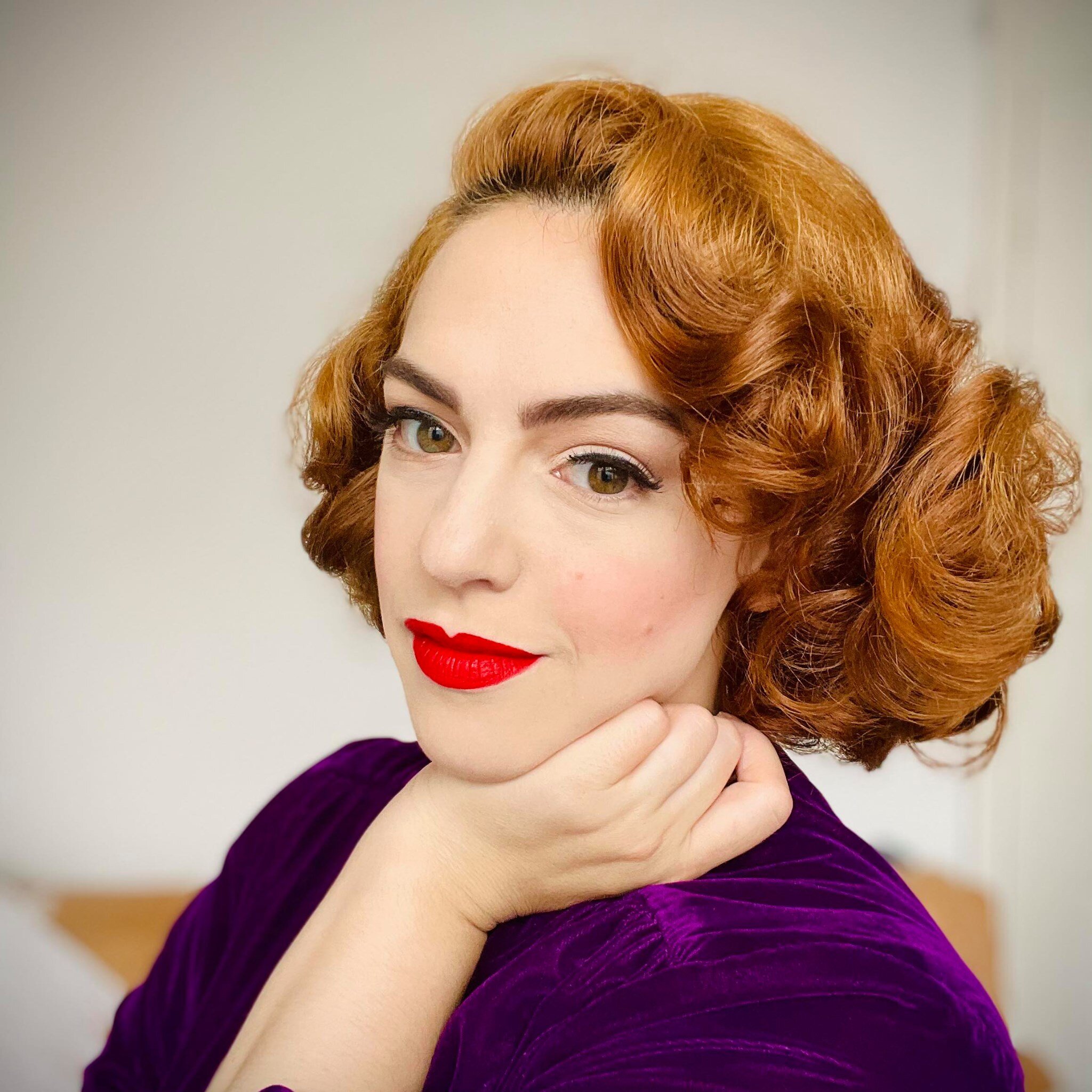 In the entertainment biz, a triple threat is generally defined as someone who can sing, dance and act. Such performers are not rare—consider Fred Astaire, Hugh Jackman, Marilyn Monroe, or Jennifer Lopez, for instance. In fact the survival of Broadway and, here in the UK, the West End depends upon churning out entertainers with these three strings to their bows.
But how many of these supposed all-rounders could also keep an audience laughing—and how many of those could also write their own gags? Enter Elise Roth, a vintage-styled vixen who idolizes Judy Garland and is a long way along the Yellow Brick Road towards being just as talented.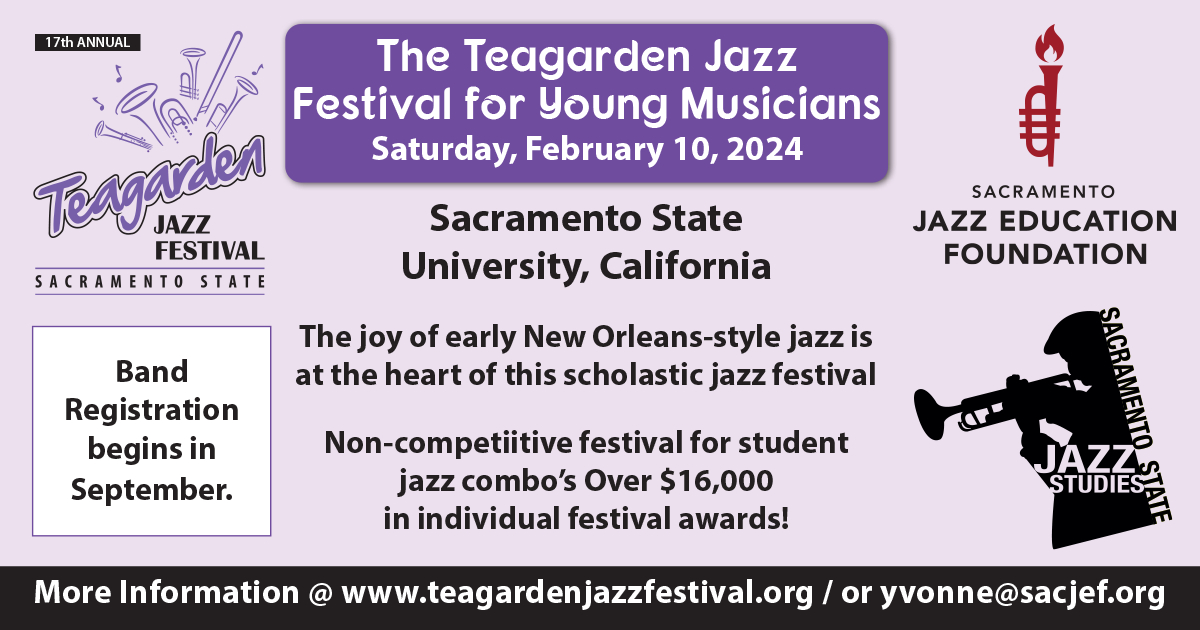 Her website is humbly titled "Elise Roth, Vocalist," even though she offers much more than vocals. Born in the US, Elise spent most of her childhood in England before returning to the States for college (she studied musicology at Boston University). Now she is back in Britain, recording and performing—as well as acting in hilarious web skits solo, alongside sock puppets and with similarly witty humans.
"My dad got a job as a foreign correspondent in London when I was four," she explained. "We were just meant to be here for a few years—it turned out to be 14 years." Elise grew up loving musical theater, her childhood soundtrack; Sondheim, Berlin, and Porter. Once, her journalist dad interviewed "one of the last Andrews Sisters"—Elise forgets which one—and returned home with a Capitol Collectors Series CD of the trio.
"I listened to that thing to death," she told me by phone from London. "I knew every tune and memorized the wrong parts—I never sing the right melody, to this day." Taken in by the music, the movies and the glamour of the Swing Era, Elise set out to become a living recreation of her entertainment idols. "I just remember thinking, 'Wow, I can't believe this used to be a job.' I was always singing and painting and acting so I knew I wanted to go into the arts."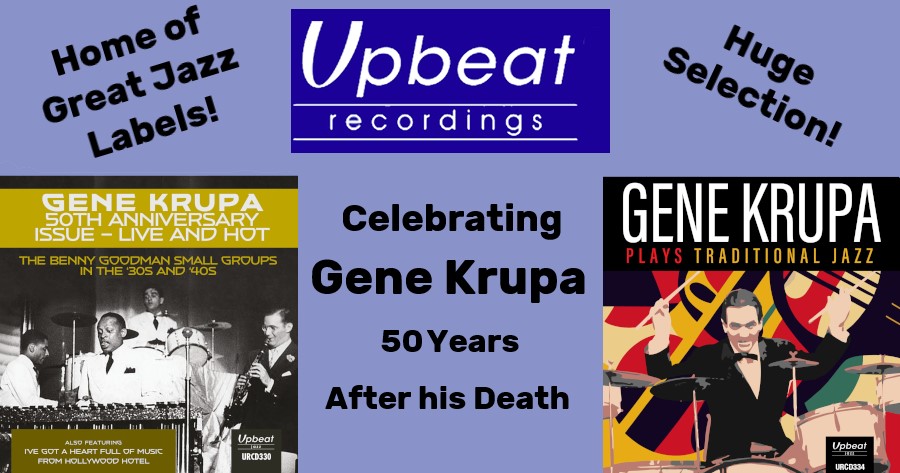 Although she loved the likes of Artie Shaw, Helen Forrest, and Rosemary Clooney, Elise also had a passion for opera and art song. "When I realized I could get a degree in that, I was amazed," she said. "I went to BU for musicology because they wouldn't let me into the opera program—they said I could audition when I got there, and that turned out not to be the case."
With a degree in musicology, Elise went on to postgraduate study at the prestigious New England Conservatory of Music. There she earned a Masters' degree in music and—perhaps more importantly—discovered that live big band jazz was still a big deal. At one point, Elise's jazz-playing classmates were working on a concert of Vaughn Monroe and Billy Eckstine music.
"They invited the classical singers to audition," said Elise. "So I auditioned and I got in—that was my first time singing with a mic and an 18-piece band, and it was so thrilling." After the success of this one-off concert, the swing-mad songstress was soon recruited into a suitable outfit. "Dan Gabel and the Abletones said I was just the sound they were looking for," she recounted. "I've sung with them for the last six or eight years, when I'm in Massachusetts."
Switching classical for jazz was a welcome relief for Elise, who felt she would "always bomb" operatic auditions. "I was always so anxious about making mistakes," said the singer, who sometimes discusses her mental health on social media. "Finding jazz and realizing no one is going to die if you make a mistake—that freedom made it so much more appealing. Just realizing I could spend a career doing this was amazing."
There was also more work for a jazz voice than a classical one, she found. "I started doing gigs while I was in school and it took over my musical life," said Elise. "I would still sing opera when I could, but they had so many of my voice type there weren't that many opportunities—students were getting annoyed because they weren't getting the chances they were promised, but you just had to go and make your own."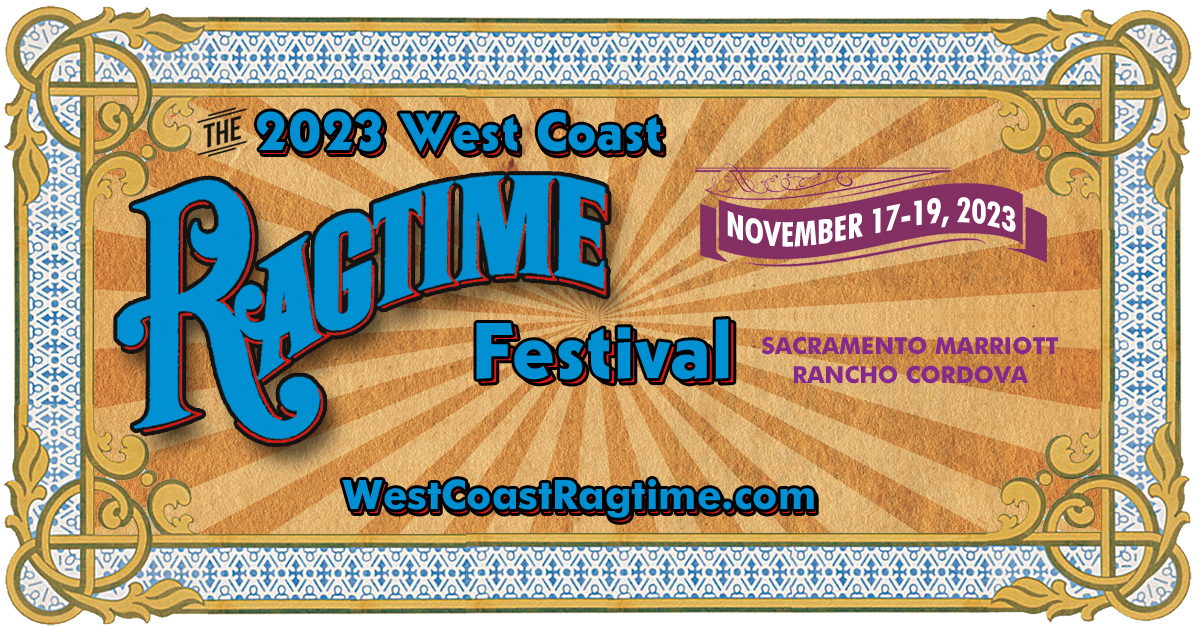 The aspiring artist moved back to the UK in 2018 and is now in demand across the US and Europe, as a self-described "poster girl for the vintage music and dance scene". She performs regularly in London's jazz clubs, appearing alongside both small combos and big bands, and sang with the Glenn Miller Orchestra last December. She also programs her own shows, like a Judy Garland tribute scheduled for the end of March.
"I dunno what I'd call myself," she admits, "songbird, chick singer—they're all cliches. I call myself a performer, because I like to put on a show and engage the audience. I want to be someone to watch and interact with." And she looks the part as well as sounding it, with a flabbergasting array of vintage-inspired clothing and accessories from tuxedos to ball gowns.
"I've just been into aesthetics and collecting dresses for so long," she said. "So to have gigs which required me to wear them—I was just overjoyed. I started building my own repertoire and started coming up with my own projects. Having my own gigs not attached to someone else was very affirming, in that people were after me and what I could do."
One night in 2018, Elise was performing with London's Shirt Tail Stompers when she met fellow songstress Louise Messenger. They soon formed close harmony group The Shout Sisters (joined by Noelle Davies-Brock). "I thought, 'If we can do this in London on a Monday, we can do it any night of the week,'" said Elise. "It was the start of a beautiful friendship and now she's my best friend."
Elise's lighthearted work is blowing up social media and streaming services—a bardcore cover of Cadri B's "WAP" (here it means "Well Armed Peasants," and comes with a suitably attired music video) has almost half a million views on YouTube so far. Other online rib-ticklers include confusing, Google-translated versions of jazz standards—a project which formed the basis of her EP The Garbled American Songbook.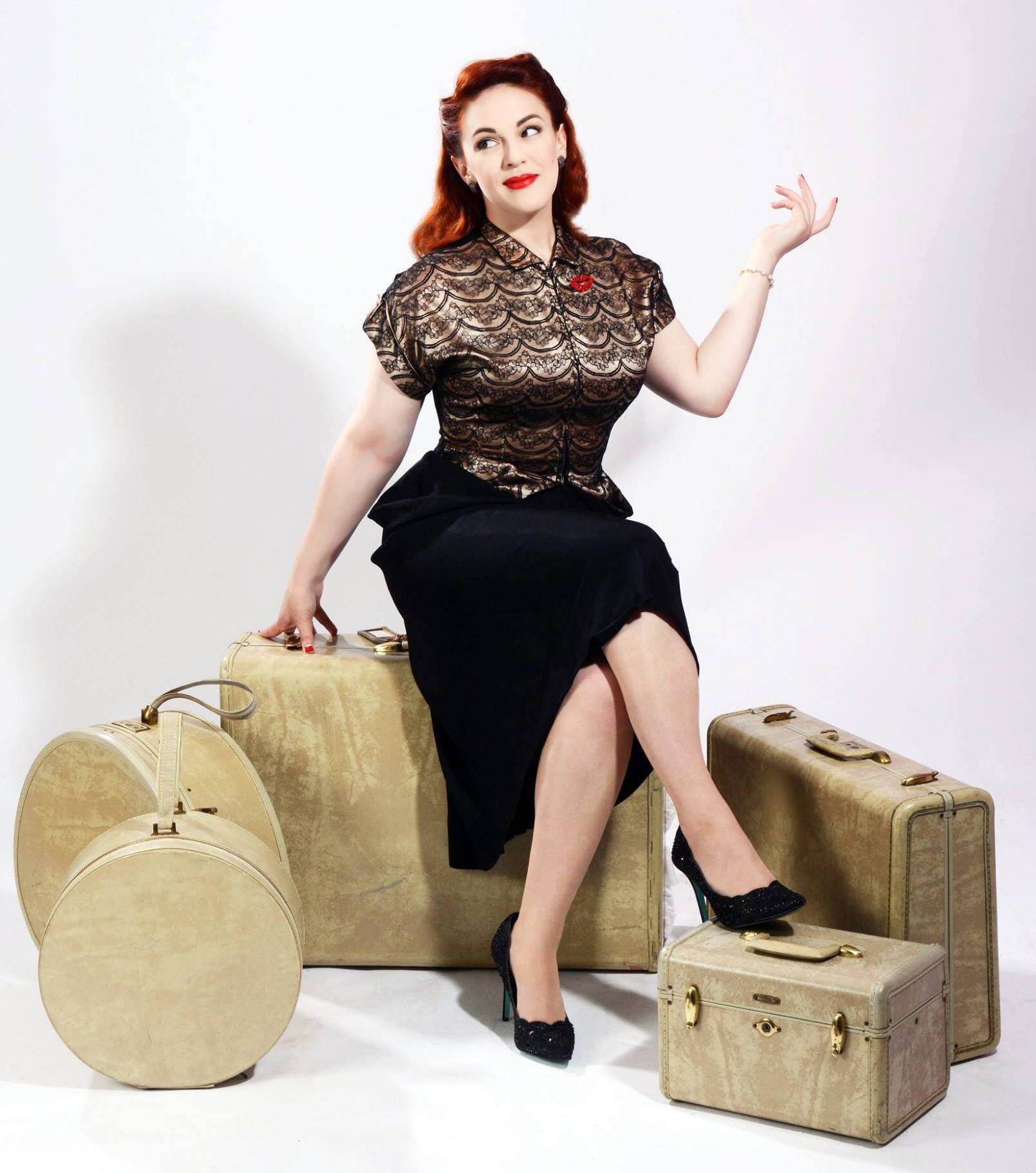 "I was just so sick of hearing and singing 'All Of Me', Elise explained. "I was just tired of it and not inspired by it. I found this text garbler tool online—I put the lyrics in and the result was ridiculous. I was laughing hysterically to myself." She brought the idea to Boston-based pianist friend Jacob Hiser. "He can do anything," Elise said. "You bring him Brahms and he plays it with ease, then we do a show tune—I wish I could put him in my suitcase and bring him to London."
Songs to get the Google-garbled treatment include "Dancing Cheek to Cheek" (spat out as "We Crawl on the Cheeks"), "Ain't Misbehavin'"("Is It Not a Mischief?"), "On the Sunny Side of the Street" (or "Here is the Washing Street") and "My Funny Valentine" ("My Funny Problem Boy"). "We just started playing around with them and it was great fun," said Elise. "Jacob is so deadpan, he'd just stare at me while I sang this crazy nonsense. It was brilliant."
Her lighthearted and innovative approach to the classics comes from several directions including a love of language, a disdain for audiences who don't listen, and a desire to contribute to the genre. "I realized the people in many audiences never listened to the lyrics," she said, "so I thought, 'Let's change them and see if they notice.' I would put in a new verse at some wallpaper gig and someone would come and ask, 'Did you put in new lyrics?' And I would say, 'Yes I did, thank you for listening.' It was very satisfying."
Elise tries to breathe new life into well-worn songs—even if that means going back in time. "I like finding extra verses from the original versions," she elaborated. "Like 'Making Whoopee'—there's loads of words that Eddie Cantor used to sing that Ella Fitzgerald didn't. The history nerd in me is always looking for the earliest and the best versions. But if you can't put your own spin on a piece of music, then you don't really have anything to say—so why are you doing it?"
This includes updating outdated lyrics to suit a contemporary audience—assuming that they've really tuned in—as she did for Elise Roth's 2nd Swing EP! "Changing lyrics is one of my favorite things to do," said Elise. "There are so many tunes with timely references that don't resonate with audiences today." Amongst others, she has updated Tom Adair's 1940 lyrics to "Will You Still Be Mine?" with references familiar to the average Zoomer (e.g., "When TikTok trends last years or more / When all the internet's a bore / When climate change can't be ignored / Will you still be mine?"). The highly amusing result was recorded with her own eight-piece band, The Harvard Squares.
To hear other examples, fans will have to catch Elise live. "I like these things to happen in the moment," she said, "but I may record some if I feel people really need to hear it." Elise hopes to bring the Squares over here as soon as possible. "I want to have that band play more, here in the UK because they're the perfect tempo and have a great repertoire for dancers." A swing dancer herself, Elise loves performing for a dancing crowd. "They listen in a different way, with a different energy," she explained. "You get energy back from them and that's always really nice."
But UK swing dancers are notoriously not big spenders, so convincing organizers to hire an eight-piece outfit might be a tough sell. "I'll have to invest some time in establishing them as a package," said Elise. "And if no one's going to hire us, we'll make my own opportunities—if you're passionate enough about this life, you have to find a way to do it."
Until then, there's that upcoming Judy Garland show. "I've sung a lot of her repertoire and been compared to her a lot, so I always thought I should do a show about her," Elise explained. "Because everyone says she had a tragic life, but she didn't think of herself that way at all, so I think presenting her as just tragic is such a disservice. She had a comedic side—Lucile Ball said Judy made her look like a mortician."
Other ideas on Elise's drawing board include a battle of the bands with Louise, putting the stylish vintage songbird-bandleaders center stage. "We had the idea because there are so few female-fronted bands in London," she said. "So I think it would be great to create this false rivalry, because people mistake us for each other all the time—we're both petite, sometimes-redheads who dress similarly."
When you know the breadth of what Elise Roth can do, it seems quite incredible that anyone with one good eye and one working ear should confuse her with anyone else—unless you include the multitalented showbiz darlings of yesteryear, whose style she captures so authentically on stage and online.
Visit Elise Roth online at eliserothmusic.com, and purchase her music at elisemroth.bandcamp.com.