With the continual announcements regarding jazz societies and festivals shutting down, it would appear that the good ship TradJazz is sailing in turbulent waters. But there are signs that calmer seas and brighter skies lie ahead, provided a competent navigator is steering the good ship on the right course.
The lights have been turned off for festivals in Olympia, Washington, and Medford, Oregon, but new events are in the offing or being planned. The folks in Seaside, Oregon, are taking a year off to assess their needs. Progress is being made in setting up a new jazz society in Sacramento, and the hotel situation in San Diego has stabilized to end unsettling rumors. And finally, a stride piano player decided to enter the cruise and tour business, thereby providing more exposure for the music as well as work for musicians.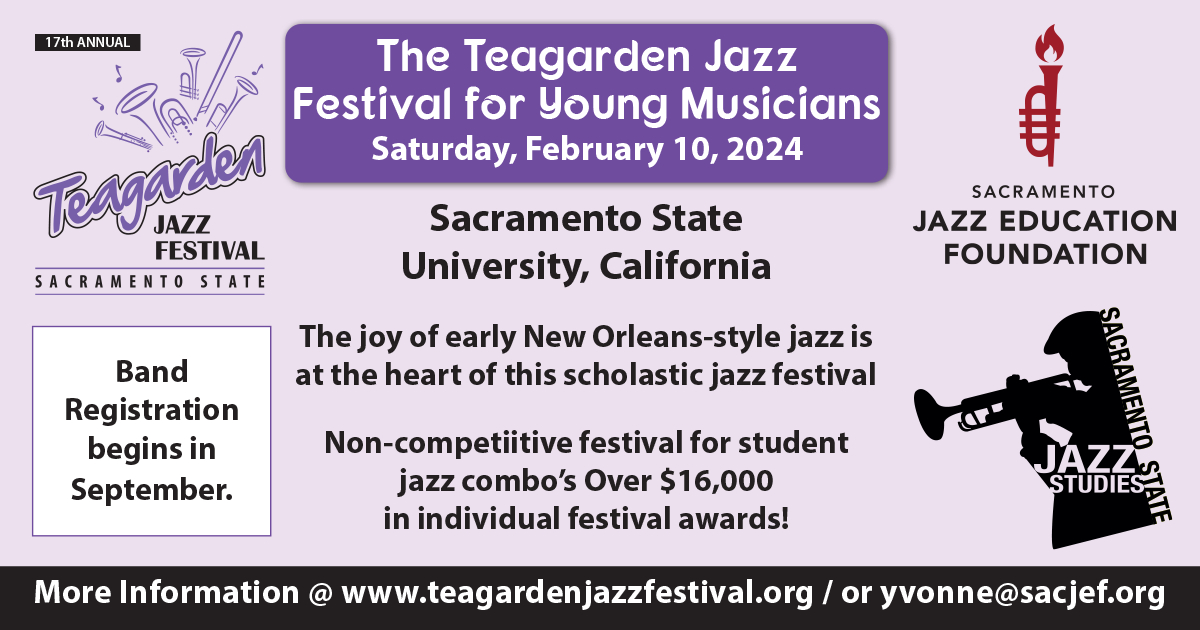 29-Year Run Ends in Medford
Confronted with a $50,000 deficit after losing its three biggest corporate sponsors, the folks in charge of the Southern Oregon Music Festival decided to give up its non-profit status, thus ending the 29-year run of the annual event held in Medford, the state's fourth largest metropolitan area.
Longtime Board member Dennis Ramsden is quoted as saying, "It's been a great show, and we're walking away with our heads held high." He went to explain that half of the Festival's $200,000 budget came from donors, and the other half from admissions. "We attempted to diversify our funding streams, but determined that dependence on individual pledging and pitching to smaller businesses wasn't sustainable," he said.
He also stated that his volunteer position as Festival director felt like a full-time job, and also noted the difficulty in finding enough volunteers needed to run a successful festival. One Board member, however, is moving forward to create a new festival to be held in the Fall. It will be known as the Rogue Music Festival.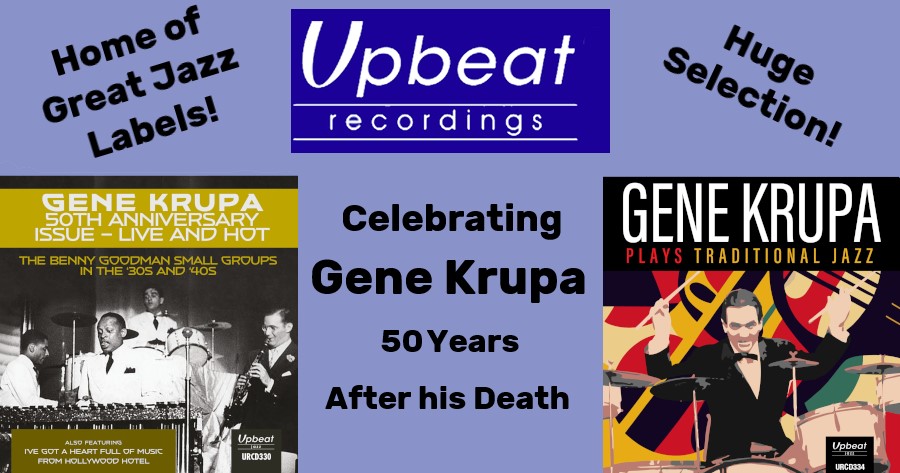 Jazz & Dance Party Coming to Lacey
The campus of St. Martin's University in Lacey, Washington was the ideal location for the Greater Olympia Dixieland Jazz Society to hold its annual festival. When it came to the 2018 event, however, a college event on the late June dates conflicted and took priority, and efforts to find an alternate site were unsuccessful.
In addition to directing the annual Sun Valley Jazz & Music Festival, Carol and Jeff Loehr have been running small jazz and dance parties over the past three years. They contacted Charlotte Dickison, retired director of the Lacey festival, about holding such an event in the Olympia/Lacey area. Their conversation led to booking a party at WA Land Yacht Harbor the weekend of June 29-July 1, the dates that the 2018 festival was scheduled to have taken place.
The Loehrs have produced four of these jazz and dance parties where attendance runs around 300. "We are not interested in creating another festival, but are open to having conversations with parties interested in holding small-scale events with whom we can partner," Jeff Loehr stated. "This was the case with Charlotte. We see ourselves as entertainment facilitators. These are more intimate events. It's like having a party in your living room."
Taking a Year Off
Organizers of the Seaside, Oregon, Jazz Festival have announced they are putting the 35-year-old event on hiatus in order to reevaluate its positive impact on the community. Calling it "an agonizing decision," outgoing co-director Ruth Johnson said, "Many volunteers have kept this event going for all these years, and no one has ever received a salary. It was the love of the music and the community that kept volunteers coming back."
Long-time directors Johnson and Judy Shook recently turned over the reins to festival director-in-training Dennis Brodigan. Ruth Johnson said the decision to step back for a year was the result of "a joint meeting of the minds," and would provide time to determine the direction the festival, which was once known as the Oregon Dixieland Jubilee, should take in the future.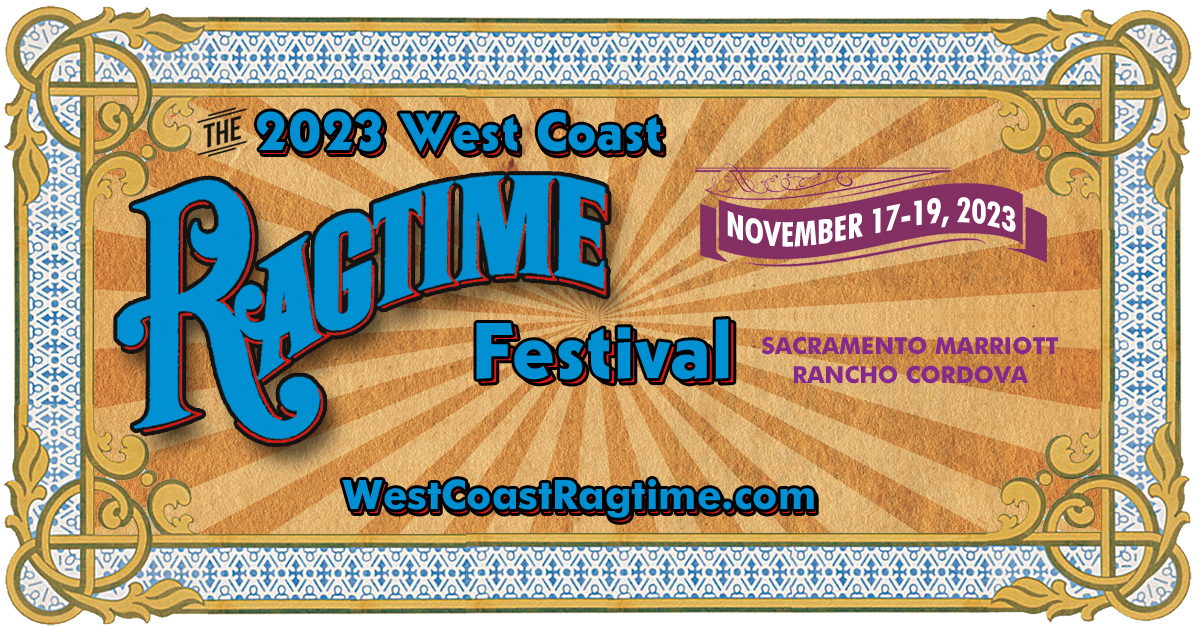 "When the Festival started, it was all Dixieland or traditional jazz, the kind of jazz you would hear in New Orleans," Ruth Johnson continued. "In recent years, it's changed a bit. We still presented traditional jazz, but we brought in some music that you wouldn't necessarily call traditional, although it's all derived from jazz in one way or another."
Progress in Sacramento
The process of organizing a new jazz society in Sacramento is moving forward, and the name "Capital City Jazz and Swing" is being used in communications by the fledgling organization, although a definite name has yet to be determined. A Governance Committee is dealing with their attorney relative to legal matters while working to form a seven-member Board of Directors that will elect officers.
The Sacramento Traditional Jazz Society officially went out of business on December 31, 2017 when it filed for Chapter 7 bankruptcy after promoting and presenting the music for 50 years and sponsoring the second-largest traditional jazz festival in the world. The Festival was facing declining attendance and increased competition in recent years that resulted in a financial shortfall for the Society.
In February, 85 people gathered at a Town Hall meeting to discuss the possibility of forming a new organization that would continue to hold monthly meetings and related activities of the defunct STJS—minus the annual festival. The response was overwhelmingly positive, and the decision was made to proceed in forming a new corporation, write bylaws, set up committees, and recruit members. One individual in attendance pledged $5,000 as seed money to help get the new organization up and running.
San Diego Hotel Status
Jazz fans planning to attend the 39th San Diego Thanksgiving Festival gave a collective sigh of relief when they learned that ownership of the Town & Country Resort & Convention Center is once again in the hands of the original owners, and that the more drastic changes to the property previously announced would not be taking place in the immediate future.
In 2014, a developer purchased the 935-room resort on Hotel Circle in Mission Valley and announced plans to convert a portion of the property to a water park, which would have involved demolition of a significant number of buildings. Since then, rumors have been wildly circulating regarding the hotel's status and the future of the Festival.
"We are delighted that the old hotel team is back in place," said Society executive director Paul Daspit. "We have been assured that any major renovations will not take place until 2019 at the very earliest, and those most likely will not affect our ability to utilize the Convention Center and 500 of the available sleeping rooms for future festivals."
Another strong lineup of 30 bands has been announced for the 2018 event, scheduled to be held Wednesday through Sunday, November 21-25. Daspit reported that a number of upgrades have taken place at the Resort. All public areas in the Convention Center have new carpeting. The rooms in the Royal Palm Tower have new furniture, bedding and decor, and the same is underway at the Regency Tower. Improvements have taken place involving the restaurants toward providing expanded capacity and increased hours.
Stomptime Jazz & Ragtime Cruise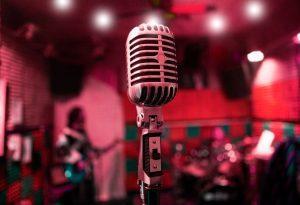 When stride pianist Brian Holland lived in Dallas, he and his wife were on a bowling team with a travel agent and his spouse. Occasionally the two men would discuss how they might combine their respective talents in some kind of business venture. The result of those conversations is Stomptime Productions, a premier specialty entertainment company that combines the love of music and the performing arts with luxury travel to exotic corners of the world with world-class musicians and entertainers. The company's first offering is an April 27-to-May 4, 2019 Jazz & Ragtime Cruise to the Eastern Caribbean.
Brian Holland and his partner in essence took an existing concept—jazz cruises—and put a new twist on it. "We felt this combination of high-quality entertainment and luxury travel would attract a broader segment of the population and appeal to a wider range of interests," he said.