The Jazz Audience Initiative conducted by the Jazz Arts Group of Columbus, Ohio under a $200,000 grant from the Doris Duke Charitable Foundation released some interesting data regarding the composition of the jazz audience. Among the more significant findings that came out of a research survey involving 19 organizations and performing arts centers across the country:
Demographically, jazz ticket buyers in the participating communities are middle-aged, predominantly male, and very well educated. On average, only 17% are under the age of 45, and 80% are white.
Younger buyers are significantly different than older buyers, suggesting generational shifts in participation patterns and music preferences.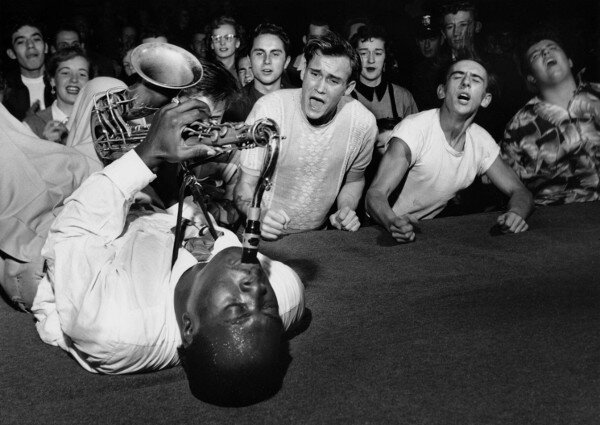 Younger buyers are more actively involved in the full range of music activities, especially downloading and organizing music.
One-third of the respondents would like to "study music history or music appreciation," a strong indication of interest in the music form. (Consider developing educational "add-ons" to a concert.)
Jazz buyers learn about unfamiliar artists on the radio and through word-of-mouth recommendations from friends or family members.
When considering attending a live jazz concert, the performing artist is the driving decision factor. Cost is a secondary factor among younger buyers, especially those with limited jazz experience.
Approximately 70-80% of the respondents would like to attend more jazz events than they do now. (An encouraging sign.)
Jazz buyers like movement ("makes me want to tap my feet and dance"). Older fans 65+ prioritize the sentimental aspects of jazz.
The more knowledgeable jazz buyers become, the more live jazz they want to hear.
The study demonstrated the generational shift in technology among younger music consumers. Three-quarters of all ticket buyers in the 18-35 age category use social networking websites, and 68% stream audio from the Internet.
Implications from the Study
In order to engage younger buyers, organizations will have to develop a greater focus on multiple strategies that involve both live and digital experiences.
Organizations seeking to engage a new, less knowledgeable jazz audience will need to find creative ways to address the cost barrier.
Presenters of jazz events must explore options for making jazz available in different types of venues. The study research indicated that people prefer small, intimate venues as opposed to large, formal concert halls.
Clubs and outdoor settings are appealing "portals" into jazz for younger music lovers where people can move around, drink, and socialize.
The summary of the Multi-Site Survey of Current and Prospective Jazz Ticket Buyers concludes with the following statement:
"Survey results point to dramatic differences in the music consumption of older and younger jazz patrons. Presenting live concerts is not sufficient as a lone strategy for rebuilding the jazz audience. Jazz presenters must see themselves as players in a larger ecology of rapidly shifting musical tastes in which aesthetic development is the primary outcome, not just buying a ticket."