If syncopation has a name performer today, it is likely Frederick Hodges. The California pianist has gained a stellar reputation for his skills playing solo ragtime, swinging at the keyboard with Don Neely's Royal Society Jazz Orchestra, or as the rhythmic foundation of one of Neely's smaller groups. Hodges added accompanying screenings of silent movies to his repertoire. Besides syncopated music, Hodges also has been interpreting classical piano pieces from Rachmaninoff to Gershwin. His discography includes more than 10 releases as a soloist and many more with the Royal Society Jazz Orchestra. Hodges' effervescent piano stylings, his sunny and youthful personality, and vocal renditions of novelty songs have charmed and delighted audiences around the world.
The Syncopated Times' Brian R. Sheridan spoke with Hodges via Zoom from his home in California where he sat at place where he seems most comfortable—on the bench of a baby grand piano. Hodges spoke openly about his struggles in the music business, how we nearly lost his extraordinary talent to the world of academia, and putting his time to good use during the COVID-19 pandemic.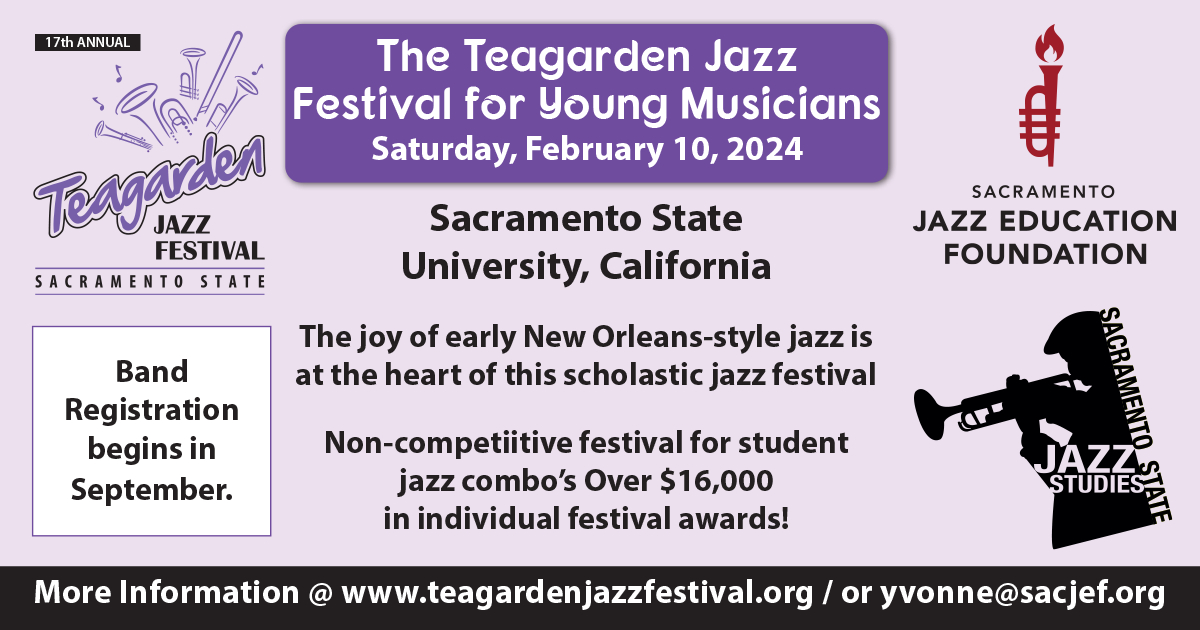 Brian R. Sheridan: Let's start with your first exposure to playing the piano.
Frederick Hodges: I started piano lessons at eight years old and loved it. I was taking weekly and bi-weekly lessons with advanced and famed teachers educated at the Julliard School of Music up until I was about 20. My goal was to become a concert pianist.
If you had your sights set on playing classical music, what caused your love of, and interest in, jazz and ragtime?
I really don't know what it is, but there was something about 1920s music that—when I heard it—I instantly felt like this is something I've been looking for all my life. Something about the music, the rhythmic patterns and its harmonic structure, satisfies that deep itch that I've had since my babyhood. I remember when I was very young, like in nursery school, hearing ragtime music on public television back in the '60s. I'd hear them play a record of "Maple Leaf Rag" between shows. I didn't know what it was called but I remember just being riveted by it.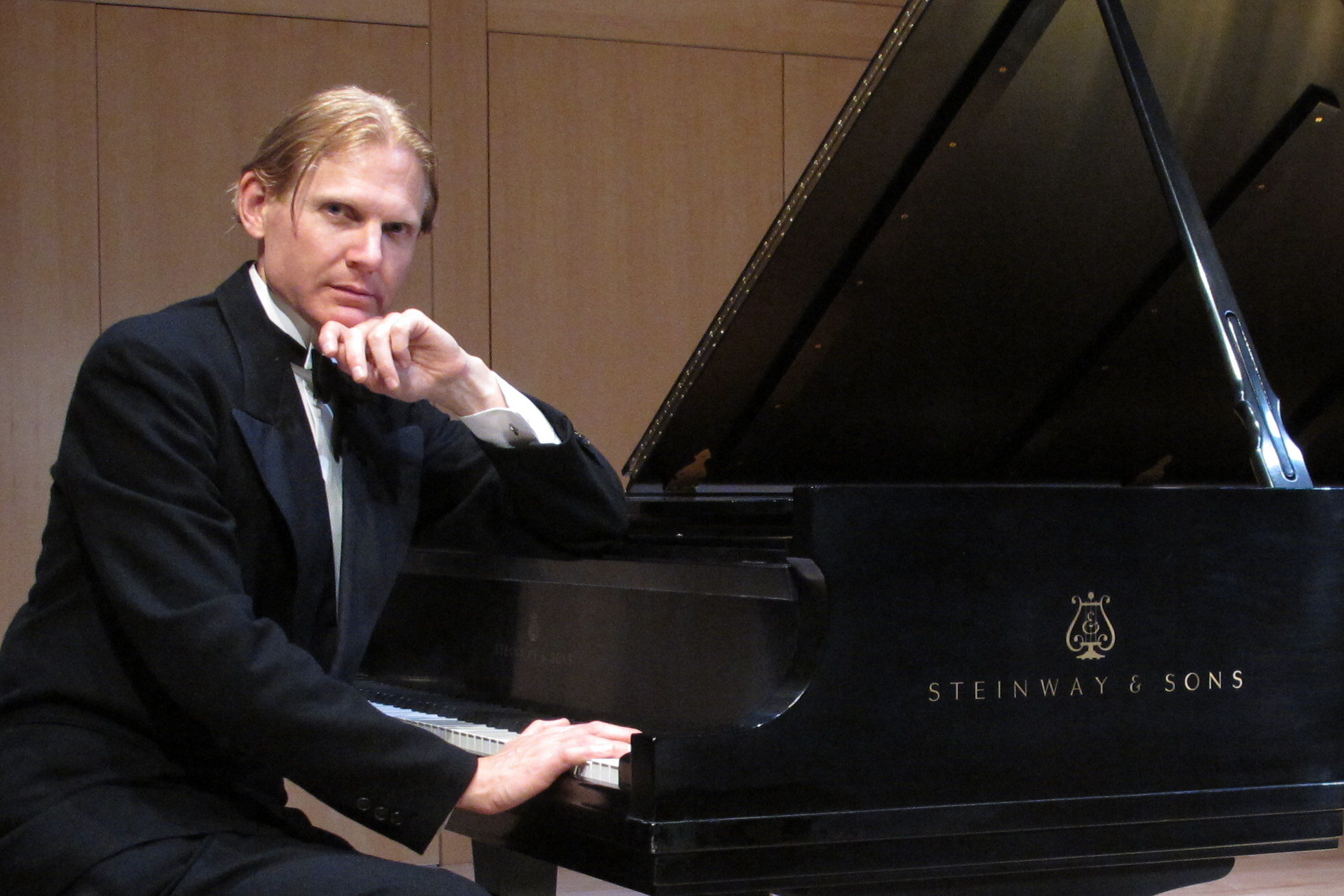 It wasn't until years later, when the movie The Sting came out (1973), that I finally figured out what that the music was called. But it was hearing this music on TV is what sparked, or planted a seed, for the love of this music. I can't say why I responded to it; I just did.
What did you do to learn about those styles of music back in the days before the internet, where you can now find nearly every record ever made in seconds?
There was a big Tower Records store not far from me in Berkeley. Back in the 1970s, the record companies started doing wonderful reissues of dance music from the '20s and '30s. I avidly bought up all of those LPs. But when one of my piano teachers found out, she was not happy. She felt this was beneath me, and I thought maybe she's right, maybe this music is not the same level as Bach and Beethoven. But I didn't care. I liked it but I had to secretly maintain this love of music from the '20s and '30s.
What about the music your peers liked? What were they listening to?
Mostly classical music since my contemporaries were also taking piano lessons though none make it a career. I wasn't alone in my love of Chopin but I was alone in my love of Paul Whiteman. Even though I attempted to play some of this music for other kids, they did not respond at all. They dismissed it as "grandma music" or "cartoon music."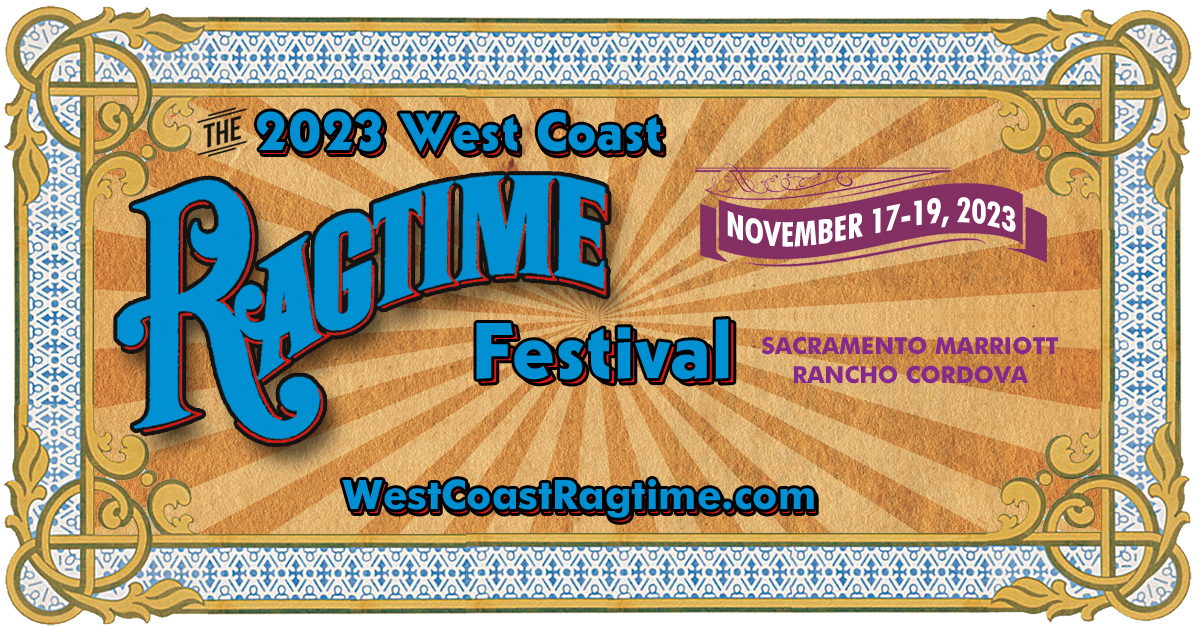 How much influence did your family play in your development as a musician?
My father had a very large record collection of classical music, and so I was exposed to it my whole life, and I still love it, I mean it's a vitally important part of me and of my musical interests. However, my father convinced me—quite correctly—that the chances of being able to make a living as a concert pianist were probably zero because back then. There were like five pianists in the world who were making a living at it, musicians like Horowitz and Rubinstein. I thought what is the chance that I would be able to compete with those giants? Zero! So, I studied economics at college (University of California, Berkeley) instead.
How did that go?
I loathed it, but it seemed a wise thing to do. But in my first or second year at college, I made friends with Jim Callahan, who is the president of the family-owned Piedmont Piano Company located in Oakland, California. We both shared this love of music of the '20s. He said, there's this band in San Francisco that plays every Friday, called the Royal Society Jazz Orchestra, and they play the music of the '20s. You would love it. We drove over to San Francisco on a Friday to a place called Earthquake McGoon's. The band played for three hours and they were magnificent! I loved it, absolutely loved it! Jim introduced me to (RSJO founder and leader) Don Neely and I met all kinds of other people there, such as the pianist Peter Mintun. So much of my career is due to Peter helping me get me gigs. If it weren't for Peter, I wouldn't have had a career
And your life changed during that concert?
It was like a whole new world had opened up to me. But I went home and just thought "that was great. I'd like to go again." However, a couple days later, I got a phone call from Don and he said, "my pianist just quit and I'm holding auditions. Would you like to audition?" I don't know how he knew I was a piano player or how we got my number, but I said I'd audition. I did and he offered me the job. Don Neely is the other person who was the most influential and helpful. I give Don and Peter all the credit for everything that I've been able to do with my career.
How did you balance being an economics major in college by day and a professional jazz musician at night?
Thankfully my college schedule was light enough, and flexible enough, that I was able to
take the job. We're talking about the early 1980s when there was a lot of work for jazz bands.
Once Don hired me, I was working with that orchestra at least four times a week. We performed at private parties and at Earthquake McGoon's. Suddenly, I had this full-time job working in the evenings as a pianist playing the music of the 1920s and '30s. It was a dream come true, but it wasn't a dream I ever really had because I never thought it was possible.
That must have brought about some major changes for you.
I had abandoned my classical career and as for economics, as I said, I disliked it. Suddenly, I fell into this job as a 1920s pianist, something I loved. It was an exciting thing to have happen to me, without ever trying to make it happen.
What was the reaction back at home since you now were working full-time as musician playing jazz and not classical music?
I think they were happy that I had a job because they were not financially supporting me. I had to pay my own way through college. This job was better than a lot of the little college jobs I had. The thing they didn't like is that I eventually dropped out of college, because I thought college was getting in the way of this career. I'm working so much and so hard that I can't imagine why I would need a college degree. My parents kept hounding me to go back to college and, eventually, I finished my degree. But I also realized early on that trying to please my parents was never going to work. I just had to, and I hate to say it this way because it sounds selfish, but I had to please myself. I had to be confident that I was doing the right thing and turns out, I was. But I'm glad I finished my degree as a point of pride.
But I understand the degree you earned the second time you enrolled at Berkeley wasn't in economics—which you disliked or even music—which you loved.
When I returned to Berkeley I wanted to major in Ancient Greek because I had an interest in it. I had only one more year of work and was taking the maximum number classes allowed but I was told by the Dean that I couldn't graduate. In a rule left over from the Vietnam War-era, when you reached 90 units, you had to leave whether you had graduated or not. To earn a degree in Greek, I needed 5 more units which put me over the 90 unit limit. They said the only way I could grab a degree at UC Berkeley was if I majored in German, where I needed only one more class. So, reluctantly, I graduated with a degree in German.
Despite the frustrating experience, and your continuing success in music, you still went on to earn an advanced degree from a prestigious university. Please tell us why you'd go through all of that work and effort?
I was still interested in Ancient Greek history and I kept reading and doing everything I could to learn everything about it. This was the early '90s and I was still performing full time as a pianist. I wasn't just with the RJSO but working hotel and restaurant gigs in San Francisco. There was still a tremendous amount of work. But as the decade wore on, gigs started drying up as the hotels started getting rid of their live pianists. I began thinking what am I going to do if there's no more piano work? The San Francisco Chronicle newspaper published an article saying the California higher education system was hiring 13,000 more professors and I thought I could be one of those 13,000 professors—no problem. I started looking to graduate school to get a PhD. I applied all over the world and Oxford University, probably due to some clerical error, accepted my application.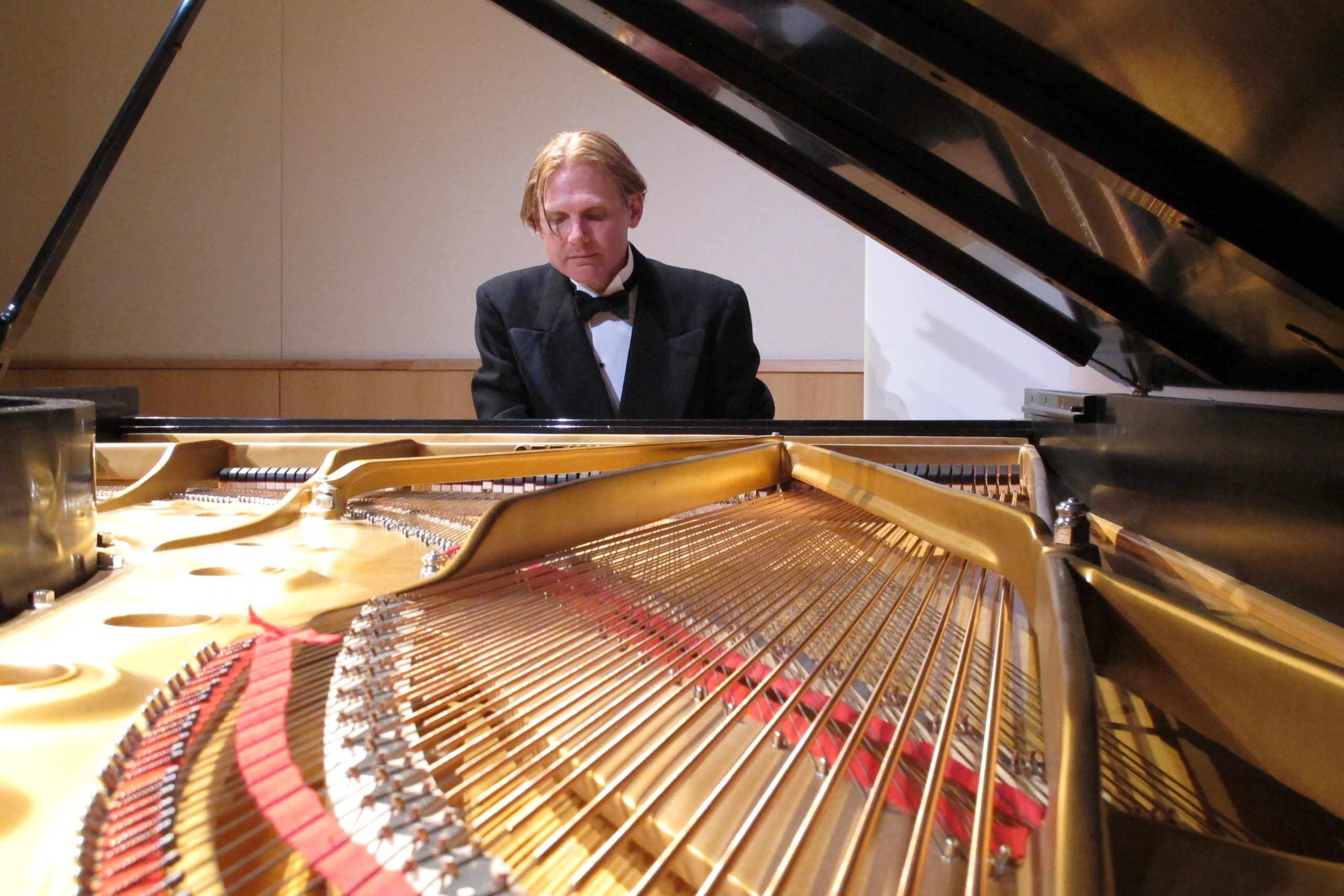 You were surprised?
I mean I never dreamed of getting in there. It seemed impossible. I thought, okay, the joke's on them, I'm going to accept. I did and had a wonderful time but by the time I came back to the United States in 2002, the University of California system was not only NOT hiring anybody, they were shutting down campuses and laying off professors. I spent all this time and money getting a degree so that I could be a professor and now there were no more jobs as a professor, AND there were no more jobs as a pianist—what was I going to do?
It sounds like an awful place to find yourself in—stuck between the two professions. What did you do?
I had to sort of reinvent myself as a pianist since I knew how to do that. I couldn't work at hotels anymore, because there were no hotel gigs. Work with the RSJO had been enormously cut down. But one of the musicians in the RSJO, bassist Marty Eggers, told me about the ragtime festival world. I was always loved ragtime and during breaks at gigs, we talked about ragtime all of the time. In 2003, he hired me on a provisional basis to play the West Coast Ragtime Festival. I had a wonderful time and the audience was very forgiving. Suddenly, scouts from other festivals started hiring me.
You wound up having a long career of playing with the RSJO while also recording some classical pieces and playing with symphonies as well as solo performances on the ragtime circuit. Does your knowledge of classical music shape or influence your approach to your interpretations of jazz and ragtime compositions?
I'd like to think that the same serious purpose of mind that I use to approach a Chopin etude, I also use when I'm approaching a Gershwin song or a Scott Joplin rag. I mean I take it very seriously. I regard them as equally deserving of one's full attention and full seriousness. Ragtime and popular music generally serve different emotional purposes—it's dance music, it's lively happy music. Classical music can be that, too, but frequently it also involves other emotions that you don't frequently find in popular music. Nevertheless, I think it deserves to be treated as seriously so that's what I do.
Do you look for anything in particular when choosing a piece for your repertoire?
You have to distinguish yourself from other pianists especially when playing ragtime. I try to choose pieces that no one else plays, but they have to be interesting. They can't just be something no one else plays because they aren't good. I have to have pieces that are musically interesting, like an interesting chord structure. I work hard at finding such pieces, so that not only are they unique to my repertoire but pieces worthy of playing before an audience.
You always look like you're having so much fun playing before an audience. How much do they factor in to your performance?
Well, you can't have a career if the audience doesn't enjoy your music and especially at a festival, where you don't have a captive audience. In a concert, you do. They've paid their money and they'll sit through the whole thing. But at a festival, they can walk out and go to the next room and there's another pianist. I don't want that to happen, so I have to keep them engaged. Over the decades of performing in public, I've learned what audiences like and what will keep them in their seats. If I feel that the audience isn't responding to a certain piece than I don't play it anymore. But I also cannot play a piece that I don't like. Maybe somebody else can but I can't fake that sort of sincerity. I don't have the ability to sell a song that I don't like.
Besides playing piano, you also sing in an authentic-sounding 1920s style. How did that come about?
I never planned on being a singer. I never considered myself a singer but Don Neely, early after he hired me, asked if I would be interested in singing a song with the band, and I thought, wow, sure! I've been singing in a church choir throughout my childhood. I was familiar with some of the basic singing techniques. Now I don't claim to have a good voice, but I know when to breathe, and Don would assign me comic songs which were always a hit with the audience. When I started performing solo at festivals, the audience always wanted me to sing. I didn't want to—I don't know why I was reluctant, I thought, no, I want you to listen to this piece. But I eventually had to start singing while doing solo performances. I'm happy to do it now but I still don't sing love songs or ballads because I could never do that convincingly. I can sing comic songs so that's what I do.
During your many years of performing, do you remember any outstanding performances or a time when you felt that you excelled but the audience just didn't respond?
I mean certainly. I assume most performers I have bombed or other times I have been a bigger success than I ever imagined possible. I don't know what the difference was.
I can't explain it, it just happens, but usually the big successes have come to me as a surprise. It frequently happens at a festival and often after I sing a song or play a certain something. The audience absolutely goes crazy, and then they want to hear that song again and again and again. One of those hits was "Don't Bring Lulu," a 1925 song Don Neely had me do. This is a very silly, simplistic song that I don't think is funny but for whatever reason audiences just go crazy over it. I've had to sing it at practically every event, every time the RSJO plays. Audiences still think it's the funniest thing they've ever heard. I can't explain it. I don't agree with them—I'm just glad they like it.
You also found a third career after playing big band and ragtime music. Tell us about accompanying silent movies which you have been doing on videos and live shows for the Niles Essanay Silent Film Museum in Fremont, CA. How do you prepare music for a silent movie?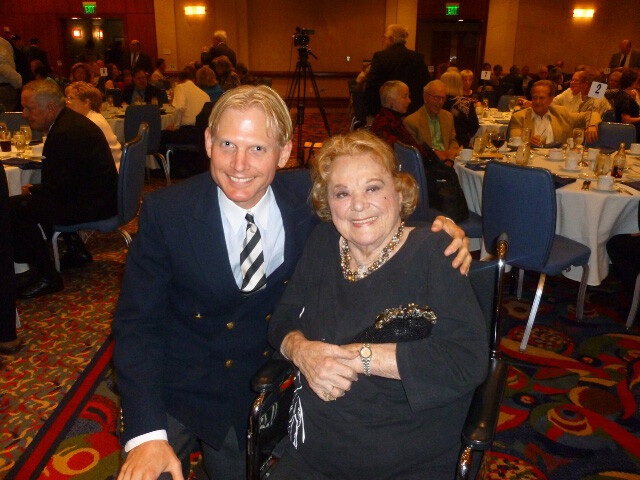 I'm assuming I'm able to prepare a score in advance by seeing the movie in advance but that isn't always the case. But assuming I'm able to, then I will carefully prepare and tailor score to the movie. Let's say the movie is a comedy short from 1920. I want all of the music to be from the year 1920. It's sort of a fun musical game to find enough suitable music to fit every scene, and support the emotion of every scene, but that is based on the copyright year of the movie. Once the pandemic is over, and if it's ever over and it better be, I want to go back to accompanying silent films live in a theater. During the pandemic, I've just been doing it online and for DVD projects which is great, but I miss the audience interaction.
For you, what is the appeal of the past, like old silent movies and old records from a past that you did not personally experience?
They are an amazing window, like a time machine, into the past. It is absolutely exciting and hypnotic to know that you can time travel in that way, and I know that's weird and doesn't make any sense, but that's how I think.
What is also amazing is that what see, and what you hear, is pretty much the same experience the people back when it was made heard and saw. No digital manipulations or few very few changes made by technology.
It is even more so with records. It is the sound created by the vibrations of air molecules and the microphones are capturing those sound waves. When you play back that record, the speakers are now doing what the instruments used to do. They are creating the almost identical sound waves, so you are recreating the past. You're getting your air molecules to vibrate in the same way they did when Bix Beiderbecke made the record in 1925 or '26.
Whom do you listen to and take inspiration from?
To learn how to phrase and convey emotion through the piano, I have always turned to classical pianists. I grew up avidly listening to Artur Rubinstein, Vladimir Horowitz, Emil Giles, Sviatoslav Richter, and the like. All of these towering masters were still actively performing when I was growing up, and I was able to see them live in concert or on television, as well as listen to their many LPs. Today, I greatly enjoy the new crop of classical pianists such as Marc-André Hamelin, Daniil Trifonov, Li Yundi, Jean-Yves Thibaudet, and Yuja Wang. Classical music is a tremendously useful in improving the musicality of my performance of popular music.
And speaking of popular music, who are the artists that influenced you from that genre?
My biggest influences were and remain to this day the recordings of George Gershwin, Thomas "Fats" Waller, Johnny Green, and Cy Walter. These pianists were geniuses in arranging for the piano and, of equal importance, in arranging a song into a cohesive piano piece with a narrative arc, that is, a composition with a beginning, middle, and an end. I have learned so much from the phonograph record and piano roll recordings the great Broadway and radio pianists of the 1920s and 1930s such as Phil Ohman, Victor Arden, Pauline Alpert, Adam Carroll, Eddy Duchin, Lee Sims. Even the great names in player piano roll recordings such as Edgar Fairchild, Max Kortlander, Frank Milne, etc., have so much to teach about playing with style, craftsmanship, taste, cleverness, beauty, and playing with the intention of aiming toward the highest levels of cultural achievement.
From talking about the past to a question about the present—we have had two years of a pandemic. How have you been handling it?
To tell you the truth, and I know this sounds really selfish, but I was really happy when the shutdown came. Suddenly, I had a lot of free time, which I haven't had in decades, to do a lot of the projects that had been piling up. For part of my silent film work, I have to scan music so that I can create a score. Now, I had time to do it. I've still got seven more banker boxes, full of music from the '20s, that has to be scanned.
Did you also used the time, like many musicians did, to perform online concerts?
Yes, and that brought in money and gave me something artistically to work for. I did this concert last year for Piedmont Piano Company which had this wonderful concert series.
Although it was unusual going into the studio in Oakland as I normally would do to perform but now there was no audience. I was totally alone in the room, by myself with a camera. There was an engineer but he was in a separate room. Nevertheless, it was great fun and I've done a lot of Zoom concerts from home. It's been nice not having to drive.
It sounds like you made the most of the pandemic.
I have been very active, maybe some people have been bored and frustrated, but not me. I've just been practicing as hard as ever, maybe harder, because I haven't had the distraction of having to go anywhere.
What's next as the pandemic seems to be subsiding? Are you looking forward to getting back out there and performing before a live audience again?
Oh very much so! I have been contracted to play a lot of festivals and concerts. I have a concert in Los Angeles at the beginning of February, and I have the Monterey Jazz Bash by the Bay in early March as well as the Scott Joplin Ragtime Festival. I'm working on my sets and repertoire for all of those. If they don't happen, I will not be any of the worse off because I will now have all this music ready to play either online or at the next festival when it comes along. Whatever happens, I'll make it work somehow.
The ability to improvise is one of the more important skills for a jazz musician, right?
Throughout my career, there have been challenges and changes that one must adapt to like when all the hotel work dried up in San Francisco. I have to do something else. When my hope to be a professor was dashed, I had to figure out a way forward, and something always turned up. I expect that will happen in the future too. I've adapted to the pandemic world and, once it's over, I don't think things are going to be like they were before. I think they're going to be very different. I will do my best to adapt to it so that I still am able to make a living as a musician because that's all I want to do. I love it! I love everything about it. I like the challenges and the changes. I just want to be able to do this for the rest of my life.
Visit Frederick Hodges online at www.frederickhodges.com.