With the cancellation of the scheduled January 2018 JazzSea cruise last month, there has been some panic and confusion among the customers of the other cruise lines who advertise with us, as well as consternation expressed by the cruise companies themselves. Bret Bradford of JazzFest at Sea and Alida Meijers of Jazzdagen Cruises have both written to me with an appeal for a public clarification of the matter. In short: cruise customers may be reassured that both JazzFest at Sea and the scheduled Jazzdagen Cruises will sail as scheduled.
Bret Bradford wrote to say that he was getting calls from customers thinking JazzFest at Sea had been canceled, primarily owing to the similarity of that name to JazzSea. JazzFest at Sea will proceed on the MSC Divina on the dates advertised: January 3-14, 2018.  Furthermore, the "Banjos Aweigh" program scheduled for JazzSea will take place as "Banjos at Sea" on the MSC Divina. (Please see Tim Allan's letter)
Alida Meijers assures us that the Jazzdagen New Year's cruise scheduled for December 27, 2017-January 7, 2018 on the msZuiderdam will sail as planned; the renovations to the vessel will "not affect any of the scheduled Jazzdagen performances." (Please see her full letter)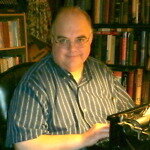 Andy Senior is the Publisher of The Syncopated Times and on occasion he still gets out a Radiola! podcast for our listening pleasure.