Note, due to the similarity of monikers the original posting of this story led to some confusion about the health of other jazz-themed cruises. Only the one event was canceled. Read about other cruises in the links below.
Related: "Full Speed Ahead!" for JazzFest at Sea & Jazzdagen Cruises, Stomptime Launches Ragtime Cruise
---
From Carol and Bob Neumann
Cruise Tours Unlimited/JazzSea Cruises
As most of you already know, we have canceled the January 7, 2018 JazzSea Cruise. Here is some history that we hope will help you understand what caused us to make this decision.
On May 23, 2017 Holland America Line canceled our group on the msVeendam. We had no prior knowledge or warning that the ship was to be redeployed to other dates and itineraries that included stops in Cuba.
We were then given options on other Holland America Line ships. On June 15, 2017, we agreed to move our group to the msZuiderdam. We were given every indication that our group would be accommodated and that guests that had booked the msVeendam would be given onboard credit and prepaid gratuities as perks for the ship change and itinerary change. By June 20, 2017, the pricing for the cruise changed. We had no warning of a price increase and were left speechless when told that no additional amenities would be added to our group and that the prices could not be lowered. Then the promised amenities began to disappear from the earlier msVeendam bookings.
We crunched numbers over the July 1st weekend and decided that we would continue with the group as long as we broke even financially when the cruise was over. We felt as though our guests and bands deserved the opportunity to sail because of their continued loyalty and friendship over the last 35 years.
Yesterday we found out exactly what was going to happen to the msZuiderdam when she entered dry dock in mid November of this year. Areas of the ship that we planned to use as venue space disappeared. The Crow's Nest is to be transformed into Explorations Central, a large multimedia and resource center for passengers. No bandstand. No dance floor. No place for us.
Another renovation will take away the Piano Bar and the disco, other areas we had planned to use. We were left with a meeting room and the outside Lido Pool area as possible venues.
We might have had a chance to change cruise lines had we pulled the group on May 23, 2017. We have no choices now.
We will, however, continue to sell regular cruises for our clients who wish to travel. We sincerely wish all of you well. We know you are disappointed but we cannot have a JazzSea Cruise without viable venues for our entertainment.
Thank you for your patience and understanding.
Credit card refunds should post to your credit card statements in three to four weeks. Holland America Line will send us the deposits that were made by personal check. We will send checks as soon as we receive the funds from the cruise line. Future Cruise Deposits will be attached to your Mariner Numbers and should be available to use within two weeks.
Sadly,
Carol and Bob Neumann
Cruise Tours Unlimited/JazzSea Cruises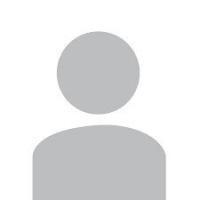 The Syncopated Times is happy to run Press Releases that we believe will be of interest to our readers. Send them to [email protected] for consideration.