From Connecticut, the Galvanized Jazz Band has performed regularly since its formation back in 1971, and the group is still active today. Recently the ensemble put out two CDs of mostly previously unreleased performances dating from the early part of this century.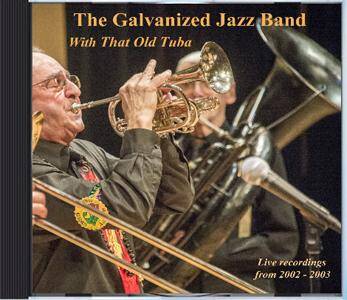 With That Old Tuba received its name because it features Art Hovey (who normally doubles on string bass) exclusively playing tuba and usually taking a solo. Dating from 2001-03 and recorded at the group's regular Sunday gig at the USS Chowderpot III in Branford, Connecticut, the performances feature cornetist Fred Vigorito (the group's leader and founder), Russ Whitman on clarinet, tenor and bass sax, pianist Bill Sinclair, banjoist Joel Schiavone, Hovey on tuba and drummer Bob Bequillard plus seven different trombonists (including Jim Fryer who also plays trumpet on two numbers) and a few guests.
The good-time music is rollicking New Orleans jazz. While five of the first 11 numbers have so-so vocals (which are generally not on the same level as the solos and ensembles), the final six numbers are instrumentals. Despite that slight reservation, the music is quite enjoyable and spirited, highlighted by "Smiles," "After You've Gone," "Put On Your Old Grey Bonnet," "Muskrat Ramble," and "Stumblin'."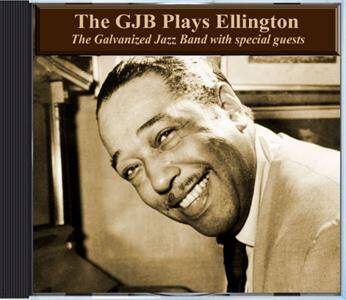 The GJB Plays Ellington, which also has performances from 2001-03 plus two from 2007-08 and a version of "C Jam Blues" from 1984, has the same personnel on most selections. Art Baron (an alumnus of Ellington) is a strong asset on seven of the dozen numbers. The frameworks are excellent with the Ellington-associated songs adapting very well to this format. Such numbers as "It Don't Mean A Thing," "Stevedore Stomp," "Saturday Night Function," and "C Jam Blues" are among the more exciting numbers.
Not too many groups have been together for 47 years, and few have had the stable personnel of the Galvanized Jazz Band. Vigorito and the rhythm section on the two CDs had been in the band for 30 years at the time of those performances and the current version of the group still includes the trumpeter, Whitman, Sinclair, Hovey and Bequillard. No trad jazz collection is complete without a couple of this group's recordings and these two CDs serve as perfect introductions to their infectious music.
With That Old Tuba (Galvanized Jazz GB 02-03, 17 selections, TT = 71:33) www.galvanizedjazz.com
The GJB Plays Ellington (Galvanized Jazz 6/018, 12 selections, TT = 65:34) www.galvanizedjazz.com
This review is part of Nights at the Turntable October 2018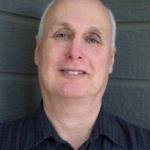 Since 1975 Scott Yanow has been a regular reviewer of albums in many jazz styles. He has written for many jazz and arts magazines, including JazzTimes, Jazziz, Down Beat, Cadence, CODA, and the Los Angeles Jazz Scene, and was the jazz editor for Record Review. He has written an in-depth biography on Dizzy Gillespie for AllMusic.com. He has authored 11 books on jazz, over 900 liner notes for CDs and over 20,000 reviews of jazz recordings.
Yanow was a contributor to and co-editor of the third edition of the All Music Guide to Jazz. He continues to write for Downbeat, Jazziz, the Los Angeles Jazz Scene, the Jazz Rag, the New York City Jazz Record and other publications.